St Saviour's College Newsletter 2022 - Term 4 Week 2
Principal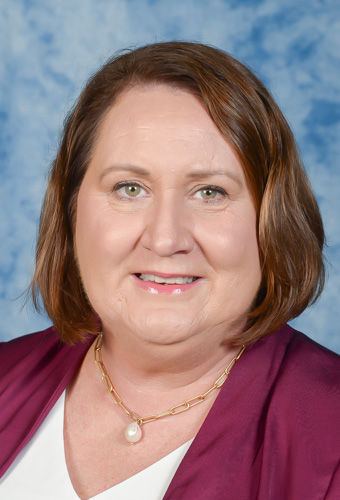 The Importance of Parents in the Lives of Learners
"Train up a child in the way they should go, and when they are old, they will not depart from it" (Proverbs 22:6)
Over the holidays, I was privileged to attend the Australian Council of Educational Leaders (ACEL) Conference in Sydney. This three-day long experience featured both national and international guest speakers who engaged those gathered with their research, learning and experience in education. Renowned researcher in education, Professor John Hattie, was one of the keynote presenters who spoke about one of his most recent writings, co-authored with his son, Kyle Hattie. 10 Steps to Develop Great Learners is based on a synthesis of research on how to help parents become their child's 'first learner', emphasising the ways of thinking about developing great learners, how to work with teachers and schools and the skills to learn together. It combines John's research and Kyle's experiences as parent and teacher and the major focus on the ways parents need to think about their actions and involvement to develop great learners.
On Monday 14 November at 6.00pm, I will be elaborating on these 10 steps to develop great learners at our P&F Meeting in the library. There will be complementary food and drinks on offer and it will be a wonderful way for you to engage with other parents from our community. Further to this, it will be a great opportunity for us to have some conversation around how you, as parents, would prefer to engage with us at a College level, so that you may have a collective voice in the future of St Saviour's College.
In addition, there is an incredible opportunity for parents to engage with local lawyer, Adair Donaldson who will be speaking to parents around consent, the law and young people. This will follow on from the presentation he will be delivering to our Year 10 and 11 students earlier that day. The costs for this are being jointly funded by the Toowoomba Catholic Schools Office and the schools involved. It is a valuable opportunity for you to gather with other parents to learn of Adair's important messages. Please see the invitation below.
SBA Breakfast
On Tuesday morning, the Toowoomba Catholic Schools Office celebrated Year 12 students who were involved in School Based Apprenticeships and Traineeships as a part of their senior pathway. Congratulations to Tia Trezise, Mierah Staines and Jess Brown who were all acknowledged. Tia has been completing her traineeship and Certificate III in Business Administration with Affordable Quality Kitchens & Bathrooms. Mierah has been completing her Certificate III in Business with Serengeti Print Group. Jess has been completing her Certificate III in Hairdressing through her apprenticeship with John's Hair Studio.
I congratulate all three girls for the way they have managed to balance their learning and work commitments. Tia, Mierah and Jess, you are a credit to our College. Special thanks to our Careers Development Practitioner, Mr Chris Grierson and Careers Support Officer, Mrs Lisa Cocks, who do such incredible work with the girls in assisting them in forging their pathways to success.
Senior Changeover
This week, our Year 11 students have been sitting their mock exams. This is a great experience, preparing for the path that lies ahead in Year 12. Next week, our Year 11 students will be attending a camp and participating in planning activities, that will fortify their commitment to leadership for next year.
Congratulations to our Student Elected Leaders for 2023:
College Captain: Kiara McMahon
College Vice Captain: Abbey Crothers
Boarding Captain/Cultural Leader: Amelia Claxton
First Nations Leader/Sports Leader: Holly Anderson
Mission and Identity Leader: Maryam Abawi
Coolock Leader: Abby Kelderman
Goretti Leader: Alison Douglas
McAuley Leader: Mia Sloan
Xavier Leader: Eliza Morcom
In week 4, our Year 10 and 11 students will transition into Year 11 and 12 respectively.
Year 12 Last Weeks
Congratulations to the Year 12 students who were involved in the External Exam Preparation Period (EEPP) at Toowoomba Catholic Schools over the holidays. It was a great opportunity to spring into preparations for external exams. Currently, the Year 12 students are in their final weeks of formal classes. We wish them every blessing as they move into their external exams, knowing that their hard work and efforts will lead them to success.
Our final Year 12 Assembly will take place next Friday at 2.00pm in the Callaghan Centre. Parents and families of Year 12 students are most welcome to join us as we farewell our Class of 2022!
All Schools' Touch
Well done to our College Touch Team who participated in the All Schools' Touch competition at Runaway Bay last week. The team consisted of girls of mixed ages, from Year 7 to Year 12, and were competing in the open division against highly competitive teams. I congratulate the girls on their tenacity and fortitude and thank their coach, Mrs Megan Schulze, their Manager, Mrs Juanita Doherty, and their bus driver, Mr Rod Hickey, for giving up their time to ensure the girls had the opportunity to participate in the world's biggest touch carnival!
Boarding
This weekend, our boarders will be joined by people from Bunnings Toowoomba West and 'The Men's Shed' who will be assisting the girls in the manufacturing of outdoor furniture from old pallets. Special thanks to these two wonderful community groups for their work with our girls. I can't wait to see the finished products!

Enrolments
Recently, we hosted several potential future families for the Principal's Tour. Special thanks to all those staff and classes who opened their doors to these families and prospective students. It is always great to see the wonderful learning taking place.
Our 'Mercy Girl for a Morning' and 'Principal's Tours' are proving to be a great success in terms of capturing the interest of prospective families. Enrolments moving into 2023 are growing steadily with three streams of both Year 7 and 8 students firmed up. If you are aware of any families who are wishing to enrol their daughter for the 2023 school year, please encourage them to move swiftly so that they don't lose a place.
Art Exhibition
Our exceptional Art Teacher, Ms Jo Stewart, together with her Year 9 and 10 students have put together an impressive display, exhibiting art inspired by their recent artist-in-residence, Simone Eisler. These beautiful, ephemeral creations have been uniquely crafted by the girls and feature detailed explanations of their inspiration, creation and execution. Well done Ms Stewart and girls!
Blessings for the coming weeks.
Sharon Collins
Principal
Assistant Principal - Mission and Student Wellbeing
To open Term 4 assembly in Week 1, Coolock 3 and 4 Homeclass, led by Mr C Love and Mrs Potter, shared a beautiful prayer reflection about love, reminding us to always go with kindness: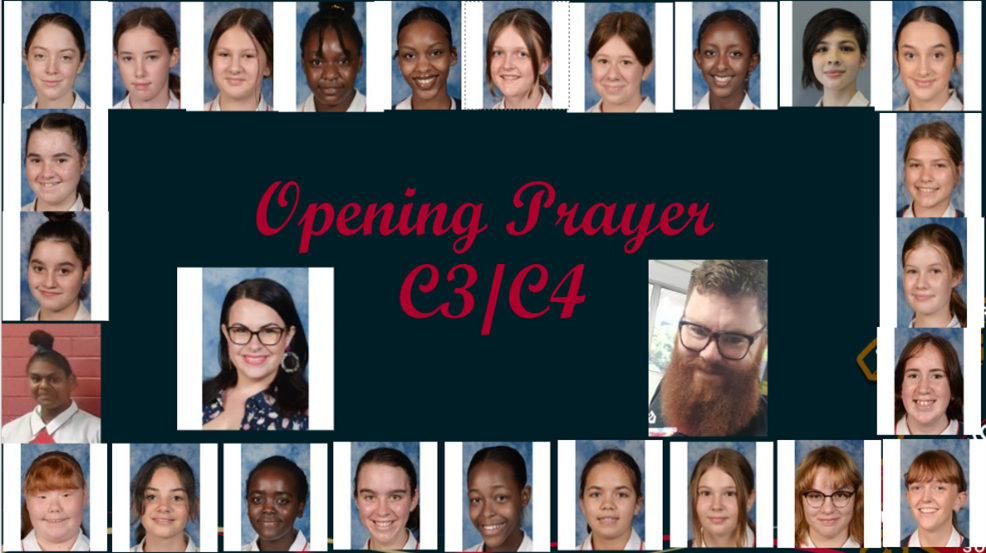 In my own part of the world, Lord,
I pray today and commit myself
to be loving and understanding in all that I do
and to be generous in giving of myself
without expecting anything in return.
I pray and commit myself to have an attitude
of respect for each and every person,
treating everyone as the equals that they are.
All that I am determined to be, Lord,
I ask for the power of your Spirit to enable me to be.
Amen.
From the Classroom
Year 12 Praxis - The Living Water Program
Throughout 2022, Mrs Potter's and Chappy Cath's Year 12 Praxis students undertook many different events and activities while completing their service-learning hours.
Some service-learning opportunities the students undertook throughout the year included volunteering at Rosies: Our Friends on the Street, Vinnies Youth Program, St Saviour's College You Can Do It! Program, The Wellbeing Hub, various backstage and creative positions in Shrek the Musical Jr., Harmony Day, Friend Day Wednesday, Vinnies Winter Sleepout, coaching junior sporting teams, as well as assisting with Grandparents' Day Mass, Mother's Day Breakfast and International Women's Day Breakfast.
Part of the Living Water Program included a $5 challenge, whereby each student was given $5 and encouraged to make it grow throughout the year through various student-led fundraising activities. At the end of the year, each student got to choose which charity they wished their funds to go to.
Some of the fundraising activities undertaken throughout the year included Shrove Tuesday pancakes, hot chocolates, cookies, bake sales, Praxis Harmony Day stall which included African desserts, baked goods, homemade chocolates and temporary tattoos, Shrek the Musical Jr. canteen, ice blocks, popcorn and many more treats created and sold by the students throughout the year.
The totals raised through the year exceeded $660 – what a wonderful show of support for our chosen charities!
As the students chose to work in pairs or small groups, each group nominated their chosen charity to receive raised funds: Charlotte and Jess supported Vinnies Youth; Bianca and Sandrine supported Rosies and Mikayla, Harriet, Emily, Haylee and Shai supported Protea Place.
The Praxis Living Water program allows students the ability to choose their own service-learning opportunities, fundraising events and the skills to create and host various liturgies throughout the year. The personalised voice provided through this program allows students a sense of autonomy and independence, while also learning how to help those within the communities that surround them.
Carnival of Flowers Floral Display
Spring has well and truly set in, brought to life by Mr Wes Irwin and his creative team at St Patrick's Cathedral's annual Carnival of Flowers floral display, at the end of last term. Mr Irwin, one of our creative and talented Art teachers, combined the historical significance of Coolock House, Catherine McAuley's childhood home, with our dot dolls, promoting our faithful and loving devotion to our country and culture here at St Saviour's College. We thank Mr Irwin for the many hours of planning and execution of this project towards our floral display.
Mercy Girls in Action
Queensland Youth Parliament - Run for youth, by youth
As a sitting member of the Youth Parliament over the school holidays, Abbey Crothers was invited to take part in Residential Sitting Week. Sitting Week brings all youth members together in Brisbane at Parliament House to debate their Youth Bills, deliver personal statements and gain insight into the work done by our state's lawmakers. Various social activities are also organised to ensure a fun, challenging and memorable week for everyone. The YMCA Queensland Youth Parliament (QYP) is a unique opportunity for young people to create real change in Queensland.
Participants, known as Youth Members, are the voice of youth in their electorates, advising politicians and decision-makers across the state. They're immersed in unique educational opportunities, experience parliamentary operation firsthand, mingle with members of Government and Opposition and have their say in fiery debates on topical issues.
Every year, new Youth Members engage in a six-month program, whereby they will work in a small team (portfolio) to write a Bill proposing a law reform they are passionate about. Following this, Youth Members have the rare opportunity to debate their Bill at Parliament House in Brisbane.
Beyond bridging the gap between legislators and youth in Queensland, QYP also provides an outstanding opportunity for personal development, be that in leadership skills, public speaking ability or the lifelong friendships forged throughout this transformative experience.
Student Wellbeing and Engagement
Always Making the Right Choices
At St Saviour's College we acknowledge that students are under increasing pressure to navigate complex social situations both online and in person. Student safety is of the utmost priority for all Toowoomba Catholic Schools; therefore, it is paramount that our students receive clear guidance and support in this area.
Toowoomba Lawyer Adair Donaldson will be attending St Saviour's College on Thursday 20 October at 1.15pm, to speak to Year 10 and Year 11 students about such issues as disrespectful behaviour, unsafe partying, use of illicit drugs, mobile phone use, consent, mandatory reporting, sexual harassment and discrimination.
Mr Donaldson has extensive experience regarding these issues through his work as a lawyer. He is passionate about educating young people to build awareness, insight and increased safety. Mr Donaldson has successfully delivered this education to schools and other organisations, including sporting organisations, for over a decade.
Outcome
This training is designed to build student self-protective capacity and awareness. College Staff will receive separate education from Mr Donaldson on the same day.
Student Session at St Saviour's College
Student sessions will be approximately 1 hour and 50 minutes in length.

There will be opportunity for interactive discussion and question-time.

Attending students will read and sign the participation agreement. We encourage parents to discuss this with your child ahead in preparation for the session. The purpose of this agreement is to ensure that everyone engages in respectful communication during the presentation and that students are aware that they can excuse themselves from the presentation at any time should they become uncomfortable with the subject matter. These students will report to Student Services for time out.

No transport is required for this activity.

There is no cost associated with this activity.

Sessions will be attended and supervised by the College Pastoral Staff.

Alternative arrangements and teacher supervision will be provided for non-attending students.
Parent Session at St Mary's College
In order to provide parents with advice about how to reinforce the safety messages at home, a parent session will be provided at St Mary's College (please refer to invitation earlier in the newsletter).
eSafety Website
Young Mentors: eSafety
Schools are reminded that "eSafety" consistently update their offerings on their website. Currently, registrations are open for parents and carers seeking to understand the influence of games, apps and social media on young people's mental wellbeing, or engage in hard-to-have conversations. Topics include: cybersafety and topics usually considered to be taboo or uncomfortable to talk about. A selection of "eSafety" resources are available if you click here. Webinars for parents and carers via the eSafety website provides free webinars for parents and carers to learn the latest strategies for helping children stay safer online.
The eSafety Commissioner has launched a new program that aims to improve older Australians' digital skills by connecting them with student mentors.
The intergenerational Young Mentors program brings teenagers together with older Australians to share digital skills and knowledge and help them gain the confidence they need to navigate the online world. The eSafety Commissioner is requesting schools, libraries, councils, aged residential care facilities and other community groups to consider involvement in the program. This opportunity may be of particular interest to:
School coordinators looking for a service in community, volunteering awards, work experience or leadership program for their students

School community service program coordinators

School Information Communication Technology (ICT) or Digital Technologies (DT) lead looking for a program that ties in with an ICT or DT elective

Coordinator looking for a program for their students to undertake in the Service section of the Duke of Edinburgh Award. CSAs are reminded that funding assistance for the Duke of Edinburgh's International Award.



Blurred Minds Approach
Blurred Minds has been developed around three evidence-based pillars to create an engaging curriculum mapped learning experience for students.
Mapped to the Australian Curriculum, targeting years 7 to 10 in Health and Physical Education

Underpinned by gamification principles to ensure student engagement

Supports Social Cognitive Theory
Going to the website: https://www.blurredminds.com.au/free-resources/ allows you to view the games and resources, which help parents and their children build knowledge, start the conversation. The website also contains training resources, consisting of four 1-hour, interactive workshops https://www.blurredminds.com.au/workshops/. The workshops are under the following topics:
Changing Attitudes (1 hour) about alcohol education
Vape Detective (1-2 hours) Vaping Education and how to make vaping uncool
Empowering Change (1-2 hours) - a combined drug and alcohol workshop

Virtual Choices (45 mins). This learning-by-doing approach combines modern development principles from Virtual Reality to help increase your student's resilience and reduce their peer pressure susceptibility.
Parent Engagement
The Daniel Morcombe Foundation Website
Visit https://danielmorcombe.com.au/safe-bedrooms/ to access this helpful and informative resource for parents and carers and their children and teens. Safe Bedrooms is a suite of resources which equips parents and carers with the tools to lock predators out. Online grooming can happen to any child. However, 97% of Australian parents and carers hadn't previously considered online grooming a threat. Safe Bedrooms provides information for parents and carers on how to recognise, react and report online grooming. Through the series of videos and resources, parents and carers can learn about the warning signs of online grooming, how to protect their children and what to do if they are concerned about a child. By becoming informed, parents and carers can keep their children safe online.
Behaviour Support
The College also employs a best practice model of engaging with families and to provide a restorative approach to conflict within the community. Our College Pastoral Program embeds the PERMAH approach to wellbeing, with a Catholic lens of our Core Values. Our Wellbeing team actively encourages:
Partnerships with other schools (St Mary's College, St Saviour's Primary School. Our Mercy partner schools and other Toowoomba Diocesan and Catholic Colleges).

Family Engagement by invitation to our regular College events, our fortnightly newsletter, social media platforms (check out our Facebook and Instagram pages!)

Strong community ties with local support and social justice agencies such as Toowoomba Transition Support Services, St Vincent de Paul, Protea Place, St Patrick's Parish.

Intervention and Postvention strategies on campus for identification and referral for students who may need support, across all year levels.

A supportive Wellbeing Team, trained and with experience in restorative practices and mental health and wellbeing, consisting of:
Assistant Principal: Mission and Student Wellbeing, Mrs Heather Hagemann
Email: heather.hagemann@twb.catholic.edu.au
Middle Leader Student Wellbeing, Mrs Juanita Doherty
Email: juanita.doherty@twb.catholic.edu.au
Middle Leader Student Wellbeing Support, Mrs Megan Schulze
Email: megan.schulze@twb.catholic.edu.au
A fulltime Psychologist in the role of College Counsellor, Ms Renee Hunter
Email: renee.hunter@twb.catholic.edu.au
A College Chaplain, Wednesday to Friday, Ms Catherine Skuse
Email: catherine.skuse@twb.catholic.edu.au
A Cultural Liaison Champion, Monday to Friday, Ms Amii Brown
Email: amii.brown@twb.catholic.edu.au
Useful Wellbeing and Support Links for Students

Beyond Blue is one of Australia's best known mental health and wellbeing support organisation. They provide support programs to address issues related to depression, suicide, anxiety disorders and other related mental illnesses. Along with a comprehensive website, the beyond Blue Support Service provide 24/7 phone support, Chat online 1pm-12am / 7days a week, email support and a range of community chat forums 1300 22 4636 www.beyondblue.org.au

Kids Helpline is a free Australian telephone and online (webchat and email) counselling service for young people aged between 5 and 25. 1800 55 1800 https://kidshelpline.com.au

1300 MH CALL: Mental health access line
1300 MH CALL (1300 642255) is a confidential mental health telephone triage service that provides the first point of contact to public mental health services to Queenslanders. 1300 MH CALL is available 24 hours a day, 7 days a week and will link to the caller's nearest Queensland Public Mental Health service.
https://www.qld.gov.au/health/mental-health/help-lines/1300-mh-call
eheadspace provides free online and telephone support and counselling to young people 12 - 25 and their families and friends.
Call 1800 650 890, 9am-1am AEST / 7 days a week. https://headspace.org.au/eheadspace/
Student Reminders of College Guidelines and Expectations
Use of Mobile Phones and Earbuds
As per the guidelines outlined in the College Student Planner, students are not to use personal electronic devices (mobile phones or earbuds) at school, within the hours of 8.30am – 3.00pm, without permission from the Principal. Any device found switched on in the possession of a student while they are at school will be confiscated and the parent/carer will be contacted by the office. The electronic device can then be collected by the parent/carer at the end of the school day. The instruction is clear and Homeclass teachers spent a good deal of time ensuring this was clearly communicated during the start of year housekeeping session in Week 1. Students have all been asked to sign pages of the Guidelines in their Student learning Journals to indicate their compliance. These can be found on page 8, so please discuss these with your child. We trust that parents and carers are supporting the address of this matter from home, by encouraging our girls to comply with College Guidelines.
Out of Bounds Areas
The Student Learning Journal (diary) has a clear, colour-coded map of the College grounds, indicating areas which are out of bounds, as well as areas in which students must have adult supervision. I have given several reminders on Assembly to students and staff about this in recent weeks, so please review the Learning Journal to ensure compliance with this document.
Bullying (inclusive of cyberbullying)
There is no place for bullying at St Saviour's College. Bullying is a repeated pattern of behaviour which includes name-calling, taunting, mocking, making offensive comments, kicking, hitting, pushing, theft, inappropriate text messaging, sending offensive or degrading images by phone or internet, producing offensive graffiti, gossiping, excluding people from groups and spreading hurtful and untruthful rumours.
Cyberbullying is a repeated pattern of behaviour defined as 'the aggressive, intentional act carried out by a group or individual, using electronic forms of contact repeatedly and over time against a victim who cannot easily defend him or herself'. St Saviour's College is committed to promoting responsible and positive use of social media sites.
Summer Uniform
The uniform requirements are as follows:
White short-sleeved blouse with red piping

College striped skirt (*below the knee)

Red tie with College badge pinned in the centre

College white formal hat

Mid-calf, white socks

Black leather lace up shoes (no buckles, casual styles, raised heels or coloured stitching)
* It is important that students are conscious of their skirt length remaining below the knee. This may require letting down the hem, to allow for a growth in height.
What is not acceptable:
Makeup or other cosmetics

Earrings other than one, in each lower earlobe

Earrings other than one pair of plain sleepers or studs; no 'decorative' earrings

Earrings larger than 5mm

No other jewellery apart from a plain wristwatch

Coloured nail polish

Fake nails

Headbands with bows or any other detail

Unnatural hair colours or styles

Hair extensions

Black socks
"All laugh and pray together not one cold, stiff soul appears."
Catherine McAuley, circa 1830
For every day, I give thanks – God bless.
Heather Hagemann
Assistant Principal - Mission and Student Wellbeing
Library
Welcome
All resources are to be returned before the end of term.
This is the one time of year that everything must be back. There is no borrowing over the Christmas break as we would like all resources returned to the library so they can be checked and audited for the year.
Overdue and recall notices will be sent out soon to remind students to return all of their resources. Students can access what they have out through our Library Web App – please encourage your child/ren to check what they have out that must be returned.
Stay tuned for upcoming newsletters outlining activities to keep yourselves reading over the Christmas break.
New Resources
New resources are still available at the moment – come in and check out what is on display. Check the images below to see what is new in our library.
Don't forget: write your suggestions and put them in the box on the front counter so we know what resources you would like to see available for borrowing.
New Fiction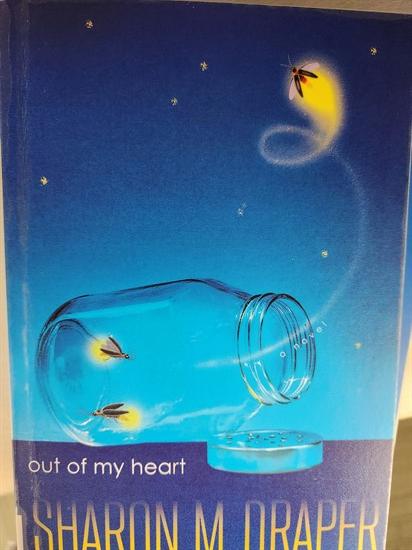 New Biography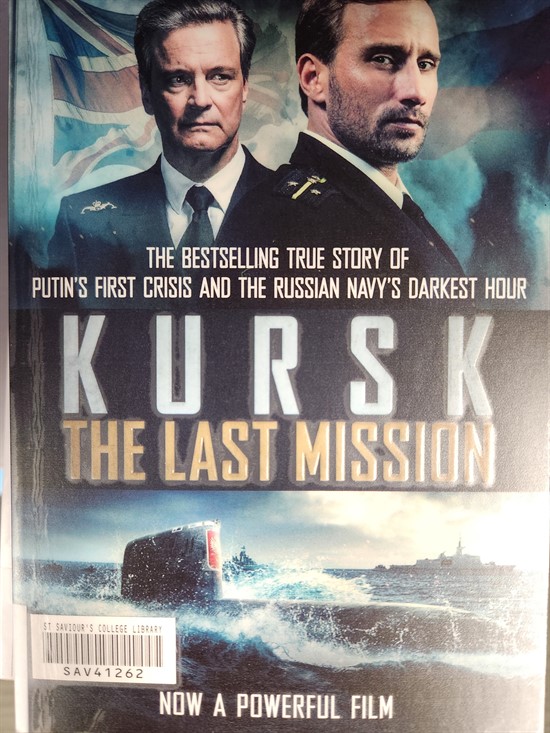 New Graphic
New Non-Fiction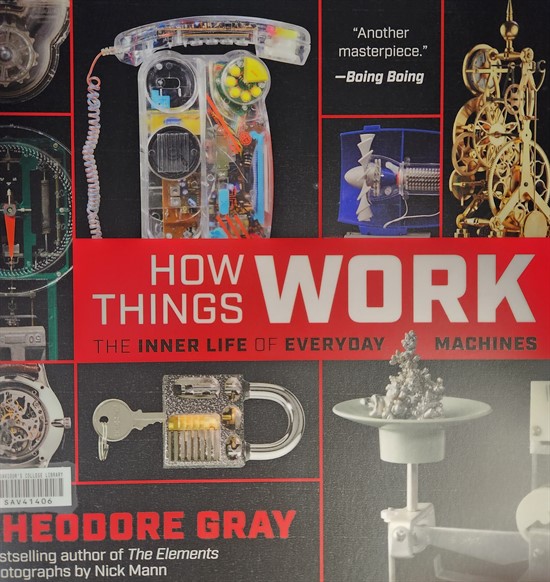 New Senior
New Picture Books
What's Happening in the Library?
INTERNATIONAL SCHOOL LIBRARIES MONTH – READING FOR GLOBAL PEACH AND HARMONY
We are currently celebrating International School Libraries month and tying it into Halloween with the theme of Reading for Global Peace and Harmony! A great time to celebrate with all the different cultures and the special nature of All Hallows Eve.
"I have a passion for teaching kids to become readers, to become comfortable with a book, not daunted. Books shouldn't be daunting, they should be funny, exciting and wonderful; and learning to be a reader gives a terrific advantage."
Roald Dahl (British novelist, short-story writer, poet, screenwriter, and wartime fighter pilot)
Stay safe and keep reading.
Andrea King
Teacher Librarian
Counsellor News
This week St Saviour's is celebrating and raising awareness for Queensland's Mental Health Week - 8th to 16th October. This Friday Ms Hunter, Mr Grierson and our McAuley House Captain, Kayla Duncan will be hosting a fundraiser BBQ during second break for Funday Friday. The theme this year is Belonging, Connection and Awareness. All proceeds will be donated to our College Student Rep Council so they can continue to run school-wide activities across the year that promote belonging, connection and awareness of important social and mental health issues. $2 Snag, $2 Can of Drink or $3 Meal Deal. Eftpos available. See you in Mercy Court on Friday!
Click on the link below to learn more about the many mental health and wellbeing services available.
Queensland Mental Health Week - Find Help (qldmentalhealthweek.org.au)
Visual Art
Year 12 Visual Art students visited the Toowoomba Regional Art Gallery on Tuesday 11 October. Students had a private tour and special access to artworks and historically significant documents. Students have been preparing for their external exam, so it was especially useful to view a selection of unseen 'works' and apply the Visual Arts contexts in an imagined scenario of an assessable opportunity.
'Art as Alternate' has been their recent unit. In viewing a selection of hand-coloured engraved maps from the East India Company and James Cook's portrait, alongside prominent First Nations artists contemporary works, with the contributions of the curator, was an amazing insight. Of special significance was the visit to the Bolton Reading room. Here, students had access to manuscripts and first-edition accounts of maritime and overland journeys of discovery dating from the early 1600s.
It was unforgettable viewing John Gould's 'Book of Birds' and seeing the intricate detailed colour plates that were as vibrant and colourful as when first viewed back in the 1840s.
Students engaged with many questions about who writes and records history, how audiences of such records change over time and complex notions of idealised portraits from Australia's past and the subsequent post-colonial, contemporary conversation.
Thanks to Tiffany and Craig from the Toowoomba Regional Art Gallery for their work in planning such a meaningful experience for our students. Thanks also to the Year 12 students who were wonderfully engaged and proud representatives of the school.
From the Careers Centre
Open Days and Information Sessions
AgCAREERSTART – Steps to starting your Gap Year: Wednesday 12 October 2022, 6:30 pm - 7:30 pm (Online)
With the application deadline looming on October 18th, join AgCAREERSTART for their webinar to answer any questions you might have about the application process and the AgCAREERSTART program. In this webinar, they'll cover topics such as:
– Final application checklist
– What happens next?
– How will I know if I've made it into the program?
– How to have a successful AgCAREERSTART interview
– When will I commence on farm?
– What will I need to pack?
This webinar will be recorded and published for later viewing. Find out more: https://www.facebook.com/events/1752455555094430/
QSFT | Career Pathway Information Session: Saturday 5 November 2022, 10:00 am - 12:00 pm.
Are you looking at change or kick-start your career in the screen & media industry? Want to discover more about the industry and the opportunities? Come along to the Queensland School of Film and Television's (QSFT) next Career Pathway Information Session. This is the perfect opportunity for you to gain knowledge about the Screen & Media industry and career pathway options. You will hear from industry professionals & QSFT trainers for the most up-to-date insights. Find out more: https://www.eventbrite.com.au/e/media-film-school-career-pathway-info-session-saturday-05-nov-2022-tickets-429534478187
Macquarie Faculty of Science and Engineering Women in STEM Scholarship: Value: $5,000 AUD. Open/Closing Dates: September 1, 2022 – November 6, 2022. This scholarship is to fund female-identifying scholars based on excellence and equity, to encourage and support female-identifying scholars to undertake a career in STEM. Find out more
Work Experience
Grandshake Virtual Work Experiences
Grandshake offers a ton of awesome Virtual Work Experience programs for young people across Australia aged 14-19. These programs are a great way to get a taste of your dream career, all from your own home. And they help you learn some valuable skills along the way as well. The programs run all year, during school and the holidays, so you can sign up to start at any time. The programs typically run for four weeks, with a 2 - 4 hour commitment per week. Best of all, they're totally free.
Take a look at some of the programs you can explore:
Kick-Start your Farming Future
If you're 18-25 and looking to start a career in a meaningful and exciting industry, an AgCAREERSTART gap-year could help you gain skills and knowledge to grow the farms of the future. Over 10-12 months you will live in an exciting regional location, earn a nationally recognised qualification and build life-long industry connections.
Get hands on experience

Increase your confidence

Work outdoors and discover rural and regional Australia
If you're thinking about a future in Agriculture or just fancy seeing what's out there in your Gap Year, this could be a great way to go about it. Find out more on the website https://agcareerstart.com.au

Applications for 2023 close on October 18 2022.
Traineeship
Chris Grierson
Career Development Practitioner
ELIGIBILITY
The Non State Schools Transport Assistance Scheme provides financial assistance for families transporting students to non-state schools in Queensland. To find out more about eligibility requirements click here: https://www.schooltransport.com.au/

STUDENTS WITH DISABILITY
The Non State Schools Transport Assistance Scheme provides financial assistance for families transporting students to non-state schools in Queensland. To find out more about eligibility requirements for Students with Disability click here: https://www.schooltransport.com.au/

APPLICATIONS CLOSE 31 OCTOBER
Applications for the Non State Schools Transport Assistance Scheme will close on 31 October. Find out how to apply here: https://www.schooltransport.com.au/
Would you like to know more about the Non State Schools Transport Assistance Scheme and eligibility requirements? Click on the link below to view the short introductory video:


Transport for NSW 2023 School Travel Applications are now open
Click on the link below for more information:
In a world-first road safety initiative, new speed camera technology will soon target speeding drivers at selected school zones across Queensland.
Everyone has a role in keeping our roads safe. It is imperative drivers reduce
their speed to the signed 40km/h speed limit and be aware of activity
by students on or near the road.
Speed cameras will only operate during school zone times at the selected schools.
Parents and carers dropping off or picking up students are urged to comply
with school zone speed limits. Those who slow down will not be penalised.