St Saviour's College Newsletter 2022 - Term 3 Week 8
Principal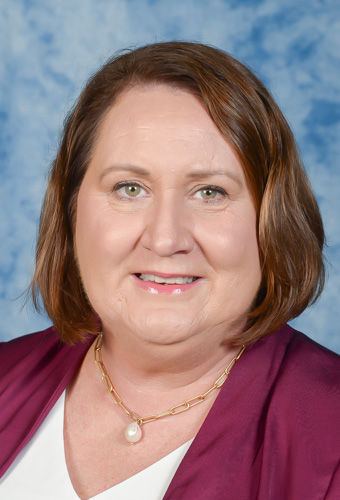 Our Lady of the Southern Cross Feast Day Mass
"And Mary said, "My soul magnifies the Lord, and my spirit rejoices in God my Saviour, for he has looked on the humble estate of his servant. For behold, from now on all generations will call me blessed; for he who is mighty has done great things for me, and holy is his name." (Luke 1: 46)
1 September is recognised as the Feast of Mary of the Southern Cross, our diocesan patron saint. Thursday morning, I gathered with our College Chaplain, Cath Skuse, and four Year 11 students, Joelle, Oprah, Maddy and Holly, to share in the Eucharist, celebrated by Bishop Robert McGuckin. This celebration was a timely reminder of the pivotal role Mary not only played in the life of Jesus, as His mother, but the role she plays in the lives of all of us as carer and protector and mother of the Church. May Mary's gentleness and compassion serve to model to each of us what it means to live our lives in accordance with God's will for us.
Year 12 End of Term Events
Our Year 12 students are currently sitting their Mock Exam Block that will provide for them a great 'training ground' for the External Assessment Block that awaits them in Term 4. While the ATAR-eligible students have only been in attendance for their exams, it is anticipated that their spare time at home will enable them to begin their revision process in preparation for their final assessments.
The end of these exams leads directly into our Year 12 Retreat next Wednesday through to Friday at Alexandra Headlands. This is always such a special time of reflection, sharing and time spent well together.
As has been noted on previous communications, Week 10 of this Term, normal Year 12 classes will resume from Monday until Wednesday. The end of Term 3 will culminate in our Year 12 Graduation Mass and Awards Ceremony that will take place on Thursday 15 September, held at the Callaghan Centre from 8.45am. A morning tea will follow these celebrations for our Year 12 students and their families. Girls will then be permitted to leave with their families to prepare themselves for their Valedictory Dinner at Clifford Park Racecourse, commencing at 5pm. Many thanks to all the staff involved in the organisation of these events including Mrs Kathy McDonald, Mrs Kerri Prentice, Mrs Lisa Cocks, Mrs Jess Wade, Mrs Heather Hagemann and Ms Cath Skuse. We look forward to celebrating our Senior Class of 2022!
Father's Day Breakfast
It was wonderful to gather with over 60 guests to celebrate our fathers at Thursday's breakfast. Strong male role models are so critical to the lives of our Mercy Girls and I thank all in attendance for taking the time to be with us, reminding our (your) girls that they matter and that they have a strong male presence in life's corner, which is not something to be taken for granted. Happy Father's Day for Sunday to all our fathers, grandfathers, stepfathers and significant male role models in our lives! Special thanks to Jenny and CaterCare who prepared the sumptuous breakfast and to Mrs Kathy McDonald and her team for their organisation of the event.
External Exam Preparation Period (EEPP)
EEPP 2022 is a Toowoomba diocese initiative available to all Year 12 students in the second week of the school holidays to engage in revision and feedback intensive sessions, which endeavours to build skills in preparation for the October/November external exam block. The experience will be run and facilitated here at St Saviour's College, with teachers from across the diocese serving as expert teachers who will be paid to serve as subject 'Mentors'. A great amount of work has gone into this experience, which I am sure will prove to have great results for our senior students. All our ATAR-eligible students are encouraged to participate.
CTJ Day – Staff Planning this Friday 2 September
This Friday, we have a pupil free day that, traditionally, was dedicated to 'Consistency of Teacher Judgement' (CTJ). This year, our Deputy Principal, Teaching and Learning, Mrs Jessica Wade has put together a program centred around the changes to the Australian curriculum (V9). All teaching staff will be working together with their Curriculum Leaders around these changes in order to grow our professional practice to deliver the best quality learning for our Mercy Girls.
Paul Morton Choir Festival
On Tuesday evening, our Saviour's Sisters participated in the annual Paul Morton Choir Festival at Empire Theatre. This festival brings together choral groups from many of Toowoomba's secondary schools for a night of great singing culminating in a mass choir featuring close to 400 voices. Congratulations to our Choir Leader, Mr Jed Burley, and to our Saviour's Sisters for representing the College with such talent and joy. It truly was wonderful to witness.
Blessings for the weeks ahead.
Sharon Collins
Principal
A Beautiful Gift
Thank you to the Toowoomba Catholic Schools Office for their beautiful gift, presented to us for hosting the recent Bishop's Inservice Day. This is such a wonderful image of Catherine McAuley – one that will most certainly be used for many liturgies and celebrations to come. Thank you to Dr Pat Coughlan and the staff of TCS.
PLACES FOR YEAR 7 2023 ARE FILLING FAST!
If you have a daughter currently in Year 6 and have not already enrolled her,
please contact Fiona Roberts or enrol online at www.ssctwb.catholic.edu.au
Assistant Principal - Mission and Student Wellbeing
Father's Day
Last week we celebrated Father's Day, with Goretti 3 and 4 leading us in the Opening Prayer at assembly. Dads or father figures come in many different forms. Some are biological, others come into our lives in many different ways and help us out in a very fatherly way. The camaraderie, sense of fun and joy with which this was celebrated in the Callaghan Centre filtered through to our student body, as we came together to celebrate the fatherly figures in our lives who nurture us, teach us and make a difference.
Our heavenly Father, universal creator and Father of all people, responds to humanity, His children, acting in their best interests, just as the role models in our lives. We lovingly uphold this belief that "there is one God, the Father, of whom are all things and we unto him … one Lord, Jesus Christ, through whom are all things and we through him."
Acknowledging and Celebrating our Aboriginal and Torres Strait Islander People
"It's a very Aboriginal thing to do, to give younger people greater responsibilities within the community as they become able to take those responsibilities on. It is a culturally appropriate transfer of roles that involves respect in both directions … from the younger to the older and the older to the younger."
All-inclusive God, you called us to be in relationship with one another
and promised to dwell wherever two or three are gathered.
In our St Saviour's College community, we are many different people;
we come from many different places, have many different cultures.
Open our hearts that we may be bold participants in finding the
treasures of diversity among us.
We pray in faith.
Amen.
This month's Mercy Girl of the Month continually demonstrates our Mercy values through her tireless commitment to volunteering of her time at many of our College events. From Harmony Day where she showed a stance for justice, ensuring that her chosen Homeclass culture was celebrated in a culturally appropriate and respectful manner, her hospitality in serving others through bake sales, canteen set up at many events, to her compassion toward helping those less experienced with makeup application at our recent college musical, demonstrating her excellence in design, art and cosmetic ability. All this has seen this month's recipient do countless service-learning hours – congratulations Harriet McAuley on receiving the Mercy Girl of the Month of July.
Youth Ministry
I would like to say a huge thank you to Mrs Maryanne Walsh – Toowoomba Catholic School's Senior Education Officer - who has generously donated some funds to our friends at Rosie's. This gift will help to bring many more smiles on our friends faces at Rosie's weekly Outreach BBQ's. Thank you, Mrs Walsh.
Student Wellbeing and Engagement
Always Making the Right Choices
Something which brings me joy is students who always do the right thing, as a matter of integrity. On assembly this week, I extended a thank you to those students who always wear their uniform correctly, are prompt to class and consistently comply with College Guidelines. I wanted to update you regarding changeover to summer uniform. From this week, we will have a 2-week changeover period. That means you can either wear your winter or summer uniform but there cannot be a combination of both. From the start of Term 4, everyone must be in full summer uniform. So, this means you need to make sure you have your short white (plain) socks and a nice clean white, ironed short sleeved blouse ready to wear. Secondly, a few words about jewellry - thank you to those four girls I have met with last week regarding the removal of their excess jewellery.
Paul Morton Festival
I would like to share with you a good news story from last week! Ms Collins, Chappy Cath and I were excited to attend the annual Paul Morton Choral Festival at the Empire Theatre. This annual event draws choirs from all over Toowoomba to showcase their choral talent with individual performances and finishing with one group choir performance. Our Saviour's Sisters performed for the second year, and we were fortunate enough to be in the second row, nice and close, to witness this fabulous performance. I think the three of us were watching through a flood of tears, as we could not be prouder of our choir. Led by Mr Jed Burley, with soulful solos from Madison Smith and Alby Darnell, the choir sung with passion, heart and harmony. So, to all the Saviour's Sisters – Catherine would be proud. Thank you for sharing your talent and we were blessed to be there to see you all perform.
Parent Engagement
The Daniel Morcombe Foundation Website
Visit https://danielmorcombe.com.au/safe-bedrooms/ to access this helpful and informative resource for parents and carers and their children and teens. Safe Bedrooms is a suite of resources which equips parents and carers with the tools to lock predators out. Online grooming can happen to any child. However, 97% of Australian parents and carers hadn't previously considered online grooming a threat. Safe Bedrooms provides information for parents and carers on how to recognise, react and report online grooming. Through the series of videos and resources, parents and carers can learn about the warning signs of online grooming, how to protect their children and what to do if they are concerned about a child. By becoming informed, parents and carers can keep their children safe online.
Behaviour Support
The College also employs a best practice model of engaging with families and to provide a restorative approach to conflict within the community. Our College Pastoral Program embeds the PERMAH approach to wellbeing, with a Catholic lens of our Core Values. Our Wellbeing team actively encourages:
Partnerships with other schools (St Mary's College, St Saviour's Primary School. Our Mercy partner schools and other Toowoomba Diocesan and Catholic Colleges).

Family Engagement by invitation to our regular College events, our fortnightly newsletter, social media platforms (check out our Facebook and Instagram pages!)

Strong community ties with local support and social justice agencies such as Toowoomba Transition Support Services, St Vincent de Paul, Protea Place, St Patrick's Parish.

Intervention and Postvention strategies on campus for identification and referral for students who may need support, across all year levels.

A supportive Wellbeing Team, trained and with experience in restorative practices and mental health and wellbeing, consisting of:
Assistant Principal: Mission and Student Wellbeing, Mrs Heather Hagemann
Email: heather.hagemann@twb.catholic.edu.au
Middle Leader Student Wellbeing, Mrs Juanita Doherty
Email: juanita.doherty@twb.catholic.edu.au
Middle Leader Student Wellbeing Support, Mrs Megan Schulze
Email: megan.schulze@twb.catholic.edu.au
A fulltime Psychologist in the role of College Counsellor, Ms Renee Hunter
Email: renee.hunter@twb.catholic.edu.au
A College Chaplain, Wednesday to Friday, Ms Catherine Skuse
Email: catherine.skuse@twb.catholic.edu.au
A Cultural Liaison Champion, Monday to Friday, Ms Amii Brown
Email: amii.brown@twb.catholic.edu.au
Useful Wellbeing and Support Links for Students

Beyond Blue is one of Australia's best known mental health and wellbeing support organisation. They provide support programs to address issues related to depression, suicide, anxiety disorders and other related mental illnesses. Along with a comprehensive website, the beyond Blue Support Service provide 24/7 phone support, Chat online 1pm-12am / 7days a week, email support and a range of community chat forums 1300 22 4636 www.beyondblue.org.au

Kids Helpline is a free Australian telephone and online (webchat and email) counselling service for young people aged between 5 and 25. 1800 55 1800 https://kidshelpline.com.au

1300 MH CALL: Mental health access line
1300 MH CALL (1300 642255) is a confidential mental health telephone triage service that provides the first point of contact to public mental health services to Queenslanders. 1300 MH CALL is available 24 hours a day, 7 days a week and will link to the caller's nearest Queensland Public Mental Health service.
https://www.qld.gov.au/health/mental-health/help-lines/1300-mh-call
eheadspace provides free online and telephone support and counselling to young people 12 - 25 and their families and friends.
Call 1800 650 890, 9am-1am AEST / 7 days a week. https://headspace.org.au/eheadspace/
Student Reminders of College Guidelines and Expectations
Use of Mobile Phones and Earbuds
As per the guidelines outlined in the College Student Planner, students are not to use personal electronic devices (mobile phones or earbuds) at school, within the hours of 8.30am – 3.00pm, without permission from the Principal. Any device found switched on in the possession of a student while they are at school will be confiscated and the parent/carer will be contacted by the office. The electronic device can then be collected by the parent/carer at the end of the school day. The instruction is clear and Homeclass teachers spent a good deal of time ensuring this was clearly communicated during the start of year housekeeping session in Week 1. Students have all been asked to sign pages of the Guidelines in their Student learning Journals to indicate their compliance. These can be found on page 8, so please discuss these with your child. We trust that parents and carers are supporting the address of this matter from home, by encouraging our girls to comply with College Guidelines.
Out of Bounds Areas
The Student Learning Journal (diary) has a clear, colour-coded map of the College grounds, indicating areas which are out of bounds, as well as areas in which students must have adult supervision. I have given several reminders on Assembly to students and staff about this in recent weeks, so please review the Learning Journal to ensure compliance with this document.
Bullying (inclusive of cyberbullying)
There is no place for bullying at St Saviour's College. Bullying is a repeated pattern of behaviour which includes name-calling, taunting, mocking, making offensive comments, kicking, hitting, pushing, theft, inappropriate text messaging, sending offensive or degrading images by phone or internet, producing offensive graffiti, gossiping, excluding people from groups and spreading hurtful and untruthful rumours.
Cyberbullying is a repeated pattern of behaviour defined as 'the aggressive, intentional act carried out by a group or individual, using electronic forms of contact repeatedly and over time against a victim who cannot easily defend him or herself'. St Saviour's College is committed to promoting responsible and positive use of social media sites.
Summer Uniform
The uniform requirements are as follows:
White short-sleeved blouse with red piping

College striped skirt (*below the knee)

Red tie with College badge pinned in the centre




College white formal hat

Mid-calf, white socks

Black leather lace up shoes (no buckles, casual styles, raised heels or coloured stitching)
* It is important that students are conscious of their skirt length remaining below the knee. This may require letting down the hem, to allow for a growth in height.
What is not acceptable:
Makeup or other cosmetics

Earrings other than one, in each lower earlobe

Earrings other than one pair of plain sleepers or studs; no 'decorative' earrings

Earrings larger than 5mm

No other jewellery apart from a plain wristwatch

Coloured nail polish

Fake nails

Headbands with bows or any other detail

Unnatural hair colours or styles

Hair extensions

Black socks
"All laugh and pray together not one cold, stiff soul appears."
Catherine McAuley, circa 1830
For every day, I give thanks – God bless.
Heather Hagemann
Assistant Principal - Mission and Student Wellbeing
Library
Welcome
What a massive term so far! Great participation in our Book Week with a number of students participating in our activities throughout the week. It was wonderful to see the variety of dress-ups on Friday and the thought that had gone into various character costumes. In a coming up assembly the winners of the quiz, competitions and costumes will be announced so stay tuned as our final newsletter for the term will list all our winners too.
What's Happening in the Library?
Book Week
Amazing costumes and a fun day by all. Check out some of the costumes below and our Facebook page for others:
… and then finishing in the afternoon with a rambunctious quiz on all things books – rounds on the CBCA shortlisted books; an Emoji round on book titles; a Manga round for our fans of Japanese series and a mixed round of all things books and libraries …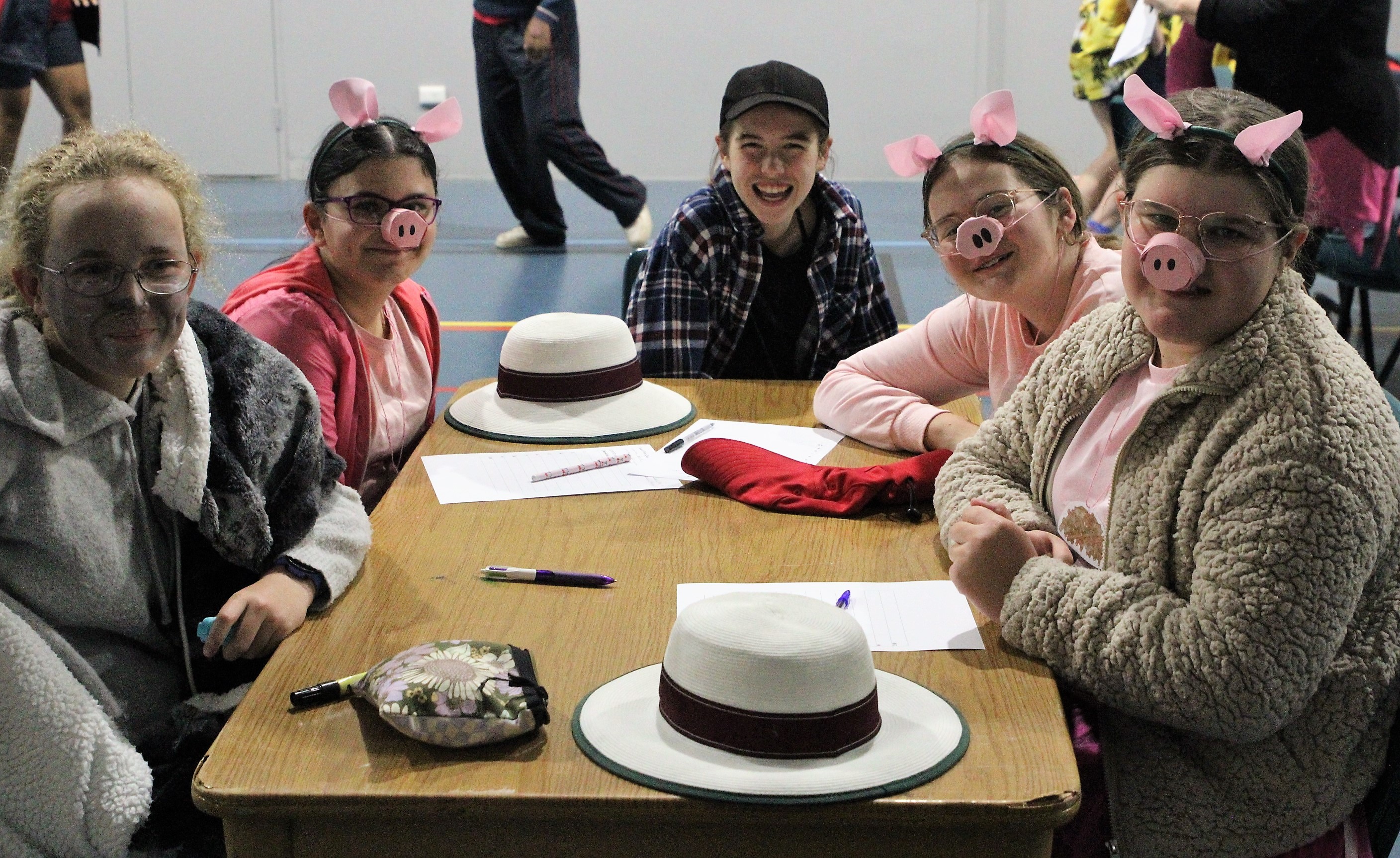 It was a wonderful day, and the gold coin donation went to the Indigenous Literacy Foundation to support Indigenous Literacy Day on September 7th.
TLs and their Importance in Schools
Reason 1: Global citizens have well developed General Capabilities
"TLs can apply their unique qualifications in both education and information management to support teachers in the development of curricula that provide opportunities for students to develop the skills that underpin the general capabilities (Kelly, 2019; La Marca, 2013). TLs can support teachers and students with the general capabilities across subjects and over time assessing informally and providing feedback to the relevant teacher at various points in the learning." (Oddone, 2021)
Date Claimers:
September 8: Indigenous Literacy Day
October 8: Love your bookshop Day (and what better bookshop than your school library!)
"The reading of all good books is like conversation with the finest (people) of the past centuries." - Descartes

Andrea King
Teacher Librarian
Athletics Carnival
Xavier House are the 2022 Athletics Champions after winning this year's athletics carnival on 1633 points. McAuley finished in second place on 1586 points, followed by Goretti on 1328 and Coolock on 1282 points.
2022 AGE CHAMPIONS
12 Years: Kamryn Capewell, runner up Lily Dryden
13 Years: Ayen Deng, runner up Ella Giuffrida
14 Years: Ashandra Bond, runner up Dimercia Kalenga
15 Years: Kaysharn Deemal, runner up Kyomie Deemal
16 Years: Injil Mwibusa, runner up Abby Kelderman
17 Years: Tia Trezise, runner up Abbey Crothers
18+ Years: Kellie McMahon, runner up Shai Watson
P.A.R.T.Y Program
Some of our Year 10 and 11 students recently took part in the P.A.R.T.Y Program at the Toowoomba Base Hospital.
P.A.R.T.Y is an acronym for Prevent Alcohol and Risk-Related Trauma in Youth and is an in-hospital dynamic, interactive injury prevention and health promotion program designed for senior high school students. The program aims at providing teenagers with information about trauma that will enable them to recognise potential injury producing situations, make prevention orientated choices and adopt behaviour that minimises unnecessary risk.
During the day students meet emergency service professionals, doctors, nurses, allied health professionals and people who have experienced trauma and survived – though with significant disabilities.
Quotes from participants:
"The P.A.R.T.Y program was an eye-opening awareness program that changed my views about alcohol, drugs and injuries that could be prevented. "Live once, think twice" is their motto and gives the realisation that young people are risk-takers and can make bad decisions." Giliann Pamalaran
"The P.A.R.T.Y program was a life changing experience, I for one have learnt many lessons in only one day and I know it will change my life forever". Injil Mwibusa
From the Careers Centre
National Association of Women in Construction
The NAWIC speed careering event was an incredible and motivational opportunity that was both factual and enjoyable. The aim of the event was to prove to young women that they can have a successful future in trades, which are massively underrepresented by women. Trades such as plumbing, boiler making, automotive, carpentry, civil and painting were all represented by women at this event. We were privileged to speak to these women and learn some valuable pieces of wisdom.
There is a lot of stigmas within the trades regarding women but finding a 'buddy' whether it be a man on

the site, a fellow woman or even a person within the office, will make the job easier.

Make sure that you know your 'line' when it comes to how much you will take regarding gender equality etc. When someone passes that 'line', just remind them that it is not okay to speak that way.

Know that it is okay to ask for help. Everyone needs help at some stage whether it be with carrying a 25kg bag of concrete or finishing the report regarding the building schematics.
This event addresses the many different aspects of women in trade and highlights the goal of having 11% of females working in the trade business. We recommend this event to all girls and women.
Abby Kelderman and Beth Pugsley
Aspire 2 Health
Five students recently participated in the Aspire 2 Health Day run by Rural Medical Education. The event is an opportunity for high school students to learn about what it's like to study a health degree at university and be exposed to the various health professions that work in the health sector. The program allows students to meet with local health students and professionals and to have fun learning some of the key skills taught in a health degree.
"I really enjoyed Aspire 2 Health Day and having the opportunity to get a brief introduction into the healthcare worker world. I had a lot of fun and I think that it was very beneficial for people who are considering a role in the medical field".
Mia Sloan (Year 10)
Scholarships
UQ Link Scholarship
Value: $3,000 AUD per year. Open/Closing Dates: 2 August 2022 – 9 December 2022. Find out more
UniSQ Chancellor's Excellence Scholarship
Value: Up to $29,000 AUD. Open/Closing Dates: 2 August 2022 – 19 January 2023. Find out more
Elevate: Boosting Women in STEM Scholarships
Value: Up to $82,000 AUD. Open/Closing Dates: 29 July 2022 – 30 September 2022. In addition to providing financial support, the program aims to address gender inequities in STEM through fostering more women-led industry-academia collaborations in applied research and business, growing professional skills of women in STEM and by propelling women into leadership. Find out more
ACU | Talk with Nurses and Midwives
Wednesday 5 October 2022, 6.00 pm – 7.00 pm. Online. Take part in a Q and A session with graduates and learn what it is like working on the frontline and using your skills to help people when they need it the most. Find out more: https://www.acu.edu.au/about-acu/events/2022/october/talk-with-nurses-and-midwives
TAFE Queensland Scholarships
Value: Up to $5,000 AUD. Open/Closing Dates: 4 July 2022 – 30 September 2022. Access and equity scholarships provide equitable access to study at TAFE Queensland. Find out more
Explore Careers Career Quiz
Explore Careers has created a free quiz to help you discover the Australian industries and careers that are right for you. Take the quiz here: https://explorecareers.com.au/career-quiz/
SBA Vacancies
SBA vacancies are advertised each fortnight in the newsletter and will be emailed directly to all students in Years 10, 11 and 12. If you wish to apply for a vacancy, please ensure you have completed an SBA Referral form, your resume is updated, you have written an appropriate cover letter, and that you follow the application directions in the advertisement. Once these documents are completed, hand them (or send via email) to Mrs Cocks, Career Support Officer at lisa.cocks@twb.catholic.edu.au for submission on your behalf (unless the advertisement has specifically stated that you need to apply online or visit the business directly).
Chris Grierson
Career Development Practitioner