St Saviour's College Newsletter 2022 Term 2 Week 8
Principal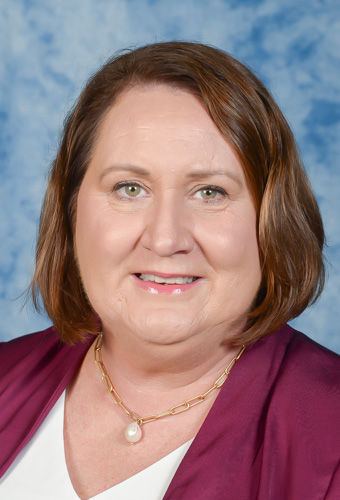 The Fruits of the Spirit
Last Sunday, the Church celebrated its birthday. Pentecost recalls the moment in time when the apostles, once lacking in courage after Jesus' ascension into Heaven, were gifted with the Holy Spirit, and from that time, they had the wisdom, understanding, counsel, fortitude, knowledge, reverence, and awe and wonder to begin the Christian Church in an effort to bring forth the Kingdom of heaven, as Jesus did.
Before this time, the apostles were believed to be couped up in a room, fearing the repercussions that came with being a follower of Jesus. Thank God for the Holy Spirit – with this presence in our lives, we, like those early apostles, are the Church.
There are many layers to the gift that the Holy Spirit is to our lives. One such layer is extrapolated in St Paul's letter to the Galatians, when he speaks of the 'fruits of the spirit'. The fruits are just that – if we use the gifts of the Holy Spirit to grow us, we bear fruit. This fruit presents as love, joy, peace, patience, kindness, generosity, faithfulness, gentleness, and self-control. A person who is the representation of these nine gifts is well and truly a winner in my books!
Through the example of Catherine McAuley, may we be a community who aspire to model and authentically live out these fruits daily, so that we may be gifts to others.
Reconciliation Breakfast
Last Thursday, over 170 guests gathered to commemorate Reconciliation Week. We were blessed to have students join us from St Saviour's Primary School, St Mary's College, St Joseph's College, St Ursula's College, Toowoomba Anglican School, The Glennie School, and Concordia Lutheran College. Lizzie Adams, the CEO of Goolburri Aboriginal Health Advancement, spoke about the importance of young First Nations peoples, and the responsibility they have to keeping culture alive. Our Torres Strait dancers led all gathered in a traditional sitting dance, while the Deadly Sisters and students from St Saviour's Primary School delighted us with their animal dance. Our newest students from Bamaga performed a traditional dance that showcased their great talent. Many thanks to all involved in the organisation of this event which, in its second year, is quickly growing into a great community gathering. Many thanks to Toowoomba Catholic Schools for their sponsorship of the breakfast.
School Officer Day
On Wednesday, we celebrated School Officers Day. We are blessed to have such a wonderful team who support the teaching staff and our Mercy Girls, day in day out, quietly going about their important roles in the background.
Thank you most sincerely to: Darren Giuffrida, Abbey Harvey, Josh Taylor, Julie-Anne Flynn, Lisa Cocks, Fiona Roberts, Ann Young, Sarah Deoberitz, Paul Stokell, Xenia Taylor, Kathy McDonald, Kerri Prentice, Molly Urquhart, Allie Beeston, Veronica McGovern, Kate Hudson-James, Renee Hunter, Catherine Skuse.
Staffing
Sadly, Darren Giuffrida will be finishing up at the College during the holidays. Darren has loyally served the St Saviour's College community for almost 11 years as groundsman. Darren and his wife, Yvonne, are taking some well-deserved time to travel and reconnect with family. We wish Darren all the very best and thank him for his commitment to the College.
Mrs Hazel Johnson will also be taking some well-deserved Long Service Leave for the remainder of the year and returning to us in 2023.
Prayers
I ask that you remember in your prayers my family who are currently grieving the sudden and very tragic loss of my cousin, Chris Collins, aged 52, from Warwick, who was tragically killed in a workplace accident last Saturday. Chris was a well-respected member of the community and a doting and loving husband and father to his young family. Chris will be well missed by those who loved him.
Eternal rest grant unto him O Lord, and may your perpetual light shine upon him.
May Chris rest in peace.
Blessings for the weeks ahead.
Sharon Collins
Principal
Parent Master Planning Survey
As a College, we are excited to be embarking on the development of a new Master Plan over the coming semester. This Master Plan document will drive all decision-making around buildings, developments, refurbishments and future projects. This document will guide the College Leadership team in their development of the next College Strategic Plan, and, as such we value the contributions of all stakeholders in the compilation of this plan.
We are seeking contributions from our staff, our students and our parent body to assist us in this process.
Please assist us by completing this survey:

Deputy Principal - Curriculum
Thomas Edison and the Fallacy of Zero Sum Thinking in Learning
When we think of Thomas Edison, invariably, we think of one thing: the invention of the light bulb.
When we picture this cultural story in our minds often we think of the same sorts of imagery: a lone, brilliant genius, tinkering away in a dark shed-like space, surrounded by jumbles of inventions. And then the moment: a light-bulb switching on and the genius awe-filled with his newest invention.
Reality tells a different story of Edison's learning. Edison worked in a cutting-edge laboratory, surrounded by 30+ of the greatest thinkers of his time. He was surrounded by a team of people, who were together in a commercial race to create the lightbulb – driven to be the first so that they could upscale the invention to an awaiting market place. This is a very different version of Edison's discovery and one that history has neglected to tell us. Perhaps we sometimes prefer to believe that discovery belongs only to the realm of the brilliant genius.
But this version of Edison's discovery points to a different reality about learning – learning is collaborative and, as learners, our deepest learning occurs when we have the opportunity to learn together. Our greatest learning can occur when we engage in thinking with others.
This brings me to the fallacy of zero sum thinking in learning.
Good ol' Wikipedia states that 'Zero Sum Thinking perceives situations as zero-sum games, where one person's gain would be another's loss.' Sometimes, we perceive that this thinking applies to learning – that I must 'keep my great ideas for myself', that I must learn this and keep this in my head, so that the teacher knows it's mine.
Learning doesn't work that way - learning is collaborative. And when we engage others in our thinking, in our questions, in our problems, we deepen our understanding of whatever learning we are doing.
Learning is not a zero sum game – learning is a collaborative experience.
Year 12 External Examination Preparation Program
Once again in 2022 the Toowoomba Catholic Schools office will offer the External Examination Preparation Program for St Saviour's College Year 12 students sitting General subject external exams.
EEPP brings students from across eight Catholic schools to a central location with the aim of refining their knowledge and understanding of content, providing an opportunity to work collaboratively with their peers, and offering suggestions with regards to managing exam conditions. At EEPP students will have the opportunity to be guided in their preparation by an expert mentor. Each mentor has been selected, not only because of their expertise in their subject area, but most importantly, because of their experience with the external examination process. Many of them are indeed employed by the QCAA as external examination markers or as assessment confirmers and so they are indeed experts able to pass on the nuanced skills that can make all the difference in a student's results.
This year EEPP is being conducted over the second week of September school holidays, from Sunday September 25 through to Friday September 30, and will be held at the Toowoomba Catholic Schools Office in Toowoomba (opposite St Saviour's College). This is simply an opportunity that is made available to students at Toowoomba Catholic Secondary Schools. To register interest in EEPP 2022 please complete the expression of interest form found by clicking HERE.
Students are welcome to attend any session that they believe will provide value to them. Just be aware that the sessions are intensive; students will work individually and cooperatively with others, and they will be expected to engage with exam style questions. They will work hard.
The program outline is as follows.
Subjects Offered
English, Modern History, Legal Studies, Study of Religion, General Maths, Maths Methods, Specialist Maths, Chemistry, Physics, Biology.
TIMETABLE
Jessica Wade
Deputy Principal - Curriculum
Assistant Principal - Mission and Student Wellbeing
Faith and Mission
This week, the students from Goretti 3 and 4, led by Ms Jo Stewart and Mr Dean Love, opened Assembly with a beautiful prayer and liturgical reflection. The personal contributions that Homeclass students and staff make to our weekly assembly is just one of the things I love about working at St Saviour's. It is heart-warming and affirming of the true loving nature of our College community. This week, we take lessons from scripture, challenging us on our journey. We were reminded of Mission: what has challenged us? What has supported us on our journey and how do we grow from these challenges? This subject always reminds me of St Francis of Assisi and how he viewed mission:
Lord, make me an instrument of Your peace.
Where there is hatred, let me sow love;
where there is injury, pardon;
where there is doubt, faith;
where there is despair, hope;
where there is darkness, light;
where there is sadness, joy.
O, Divine Master,
grant that I may not so much seek to be consoled as to console;
to be understood as to understand;
to be loved as to love.
For it is in giving that we receive;
it is in pardoning that we are pardoned;
it is in dying that we are born again to eternal life.
Being an instrument of peace is looking at everyone through the eyes of God; through the lens of acceptance, understanding and empathy. We are reminded of such actions with the presentation on Assembly of our Mercy Girls for the Month:
Kyree Bamaga – For enthusiasm shown on Year 7 camp
Olivia Fowler – For compassion shown on Year 8 camp
Marni Leppien – For leadership shown on Year 9 camp
Congratulations, ladies for this achievement!
Our donations are coming in fast for Rosie's this fortnight! We would like to say a heartfelt thank you to everyone who has answered the call to action and have donated Cup a soups, packets of 2-minute noodles and warm items of clothing to our Rosie's table at Student Services. Through your acts of generosity, you have continued to reflect the character and nature of Catherine McAuley as you show mercy and compassion to our Friends on the Street at Rosies.​

Street Retreat
This Sunday, Chappy Cath will be accompanied by Daniella, Sandrine, Jasmine, Hannah and Dakota to Harlaxton Park for the weekly Sunday Street Retreat with the Toowoomba Rosies team.
The menu for our BBQ brunch consists of burgers with steakettes, sausages, bacon, eggs, fried onions, sauces and a selection of salads. The Rosies team serve hot and cold drinks, noodles, hot soup and a morning tea of cakes and slices, whilst the BBQ items are being prepared.
We recommend Rosies to all students aged 16+. Letters for volunteering can be collected from Student Services. Coming together in faith, as the heads, heart and hands of Mercy, our volunteers model our Core Values of Compassion, Hospitality and Justice.
USQ Winter Sleep Out
This year, our Youth Ministry team will again be attending the Winter Sleep Out to raise awareness of, and much needed funds, in support of those in our community who experience hardship. This is a wonderful experience for students to learn about the plight of homelessness in the broader community and learn more about the important work of St Vincent de Paul Society in our local context. As a College, we believe student engagement in these type of community events aligns strongly with our vision to form young people of justice, excellence, compassion and integrity.
There are more than 116,000 Australians who find themselves homeless each night of the year. Just under half of these are women; a quarter are under the age of 18. All staff and students are invited to join the Youth Ministry team at the USQ Toowoomba Vinnies Community Sleepout on Friday 29 July 2022 and experience what it is like to be homeless. There will be several student-led activities and a relevant guest speaker at the event.
Student Wellbeing
Parent Engagement
The Daniel Morcombe Foundation Website
Visit https://danielmorcombe.com.au/safe-bedrooms/ to access this helpful and informative resource for parents and carers and their children and teens. Safe Bedrooms is a suite of resources which equips parents and carers with the tools to lock predators out. Online grooming can happen to any child. However, 97% of Australian parents and carers hadn't previously considered online grooming a threat. Safe Bedrooms provides information for parents and carers on how to recognise, react and report online grooming. Through the series of videos and resources, parents and carers can learn about the warning signs of online grooming, how to protect their children and what to do if they are concerned about a child. By becoming informed, parents and carers can keep their children safe online.
Behaviour Support
The College also employs a best practice model of engaging with families and to provide a restorative approach to conflict within the community. Our College Pastoral Program embeds the PERMAH approach to wellbeing, with a Catholic lens of our Core Values. Our Wellbeing team actively encourages:
Partnerships with other schools (St Mary's College, St Saviour's Primary School. Our Mercy partner schools and other Toowoomba Diocesan and Catholic Colleges).

Family Engagement by invitation to our regular College events, our fortnightly newsletter, social media platforms (check out our Facebook and Instagram pages!)

Strong community ties with local support and social justice agencies such as Toowoomba Transition Support Services, St Vincent de Paul, Protea Place, St Patrick's Parish.

Intervention and Postvention strategies on campus for identification and referral for students who may need support, across all year levels.

A supportive Wellbeing Team, trained and with experience in restorative practices and mental health and wellbeing, consisting of:
Assistant Principal: Mission and Student Wellbeing, Mrs Heather Hagemann
Email: heather.hagemann@twb.catholic.edu.au
Middle Leader Student Wellbeing, Mrs Juanita Doherty
Email: juanita.doherty@twb.catholic.edu.au
Middle Leader Student Wellbeing Support, Mrs Megan Schulze
Email: megan.schulze@twb.catholic.edu.au
A fulltime Psychologist in the role of College Counsellor, Ms Renee Hunter
Email: renee.hunter@twb.catholic.edu.au
A College Chaplain, Wednesday to Friday, Ms Catherine Skuse
Email: catherine.skuse@twb.catholic.edu.au
A Cultural Liaison Champion, Monday to Friday, Ms Amii Brown
Email: amii.brown@twb.catholic.edu.au
Useful Wellbeing and Support Links for Students

Beyond Blue is one of Australia's best known mental health and wellbeing support organisation. They provide support programs to address issues related to depression, suicide, anxiety disorders and other related mental illnesses. Along with a comprehensive website, the beyond Blue Support Service provide 24/7 phone support, Chat online 1pm-12am / 7days a week, email support and a range of community chat forums 1300 22 4636 www.beyondblue.org.au

Kids Helpline is a free Australian telephone and online (webchat and email) counselling service for young people aged between 5 and 25. 1800 55 1800 https://kidshelpline.com.au

1300 MH CALL: Mental health access line
1300 MH CALL (1300 642255) is a confidential mental health telephone triage service that provides the first point of contact to public mental health services to Queenslanders. 1300 MH CALL is available 24 hours a day, 7 days a week and will link to the caller's nearest Queensland Public Mental Health service.
https://www.qld.gov.au/health/mental-health/help-lines/1300-mh-call
Use of Mobile Phones and Earbuds
As per the guidelines outlined in the College Student Planner, students are not to use personal electronic devices (mobile phones or earbuds) at school within the hours of 8.30am – 3.00pm, without permission from the Principal. Any device found switched on in the possession of a student while they are at school will be confiscated and the parent/carer will be contacted by the office. The electronic device can then be collected by the parent/carer at the end of the school day. The instruction is clear and Homeclass teachers spent a good deal of time ensuring this was clearly communicated during the start of year Housekeeping session in Week 1. Students have all been asked to sign pages of the Guidelines in their Student Learning Journals to indicate their compliance. These can be found on page 8, so please discuss these with your child. We trust that parents and carers are supporting the address of this matter from home by encouraging our girls to comply with College Guidelines.
eheadspace provides free online and telephone support and counselling to young people 12 - 25 and their families and friends.
Call 1800 650 890, 9am-1am AEST / 7 days a week. https://headspace.org.au/eheadspace/
Student Reminders of College Guidelines and Expectations
Use of Mobile Phones and Earbuds
As per the guidelines outlined in the College Student Planner, students are not to use personal electronic devices (mobile phones or earbuds) at school, within the hours of 8.30am – 3.00pm, without permission from the Principal. Any device found switched on in the possession of a student while they are at school will be confiscated and the parent/carer will be contacted by the office. The electronic device can then be collected by the parent/carer at the end of the school day. The instruction is clear and Homeclass teachers spent a good deal of time ensuring this was clearly communicated during the start of year Housekeeping session in Week 1. Students have all been asked to sign pages of the Guidelines in their Student learning Journals to indicate their compliance. These can be found on page 8, so please discuss these with your child. We trust that parents and carers are supporting the address of this matter from home, by encouraging our girls to comply with College Guidelines.
Out of Bounds Areas
The Student Learning Journal (diary) has a clear, colour-coded map of the College grounds, indicating areas which are out of bounds, as well as areas in which students must have adult supervision. I have given several reminders on Assembly to students and staff about this in recent weeks, so please review the Learning Journal to ensure compliance with this document.
Bullying (inclusive of cyberbullying)
There is no place for bullying at St Saviour's College. Bullying is a repeated pattern of behaviour which includes name-calling, taunting, mocking, making offensive comments, kicking, hitting, pushing, theft, inappropriate text messaging, sending offensive or degrading images by phone or internet, producing offensive graffiti, gossiping, excluding people from groups and spreading hurtful and untruthful rumours.
Cyberbullying is a repeated pattern of behaviour defined as 'the aggressive, intentional act carried out by a group or individual, using electronic forms of contact repeatedly and over time against a victim who cannot easily defend him or herself'. St Saviour's College is committed to promoting responsible and positive use of social media sites.
Winter Uniform
The uniform requirements are as follows:
White long-sleeved blouse with red piping

College striped skirt (*below the knee)

Red tie with College badge pinned in the centre

College green blazer (optional)

College white formal hat

Black stockings (opaque)

Black leather lace up shoes (no buckles, casual styles, raised heels or coloured stitching)
* It is important that students are conscious of their skirt length remaining below the knee. This may require letting down the hem, to allow for a growth in height.
What is not acceptable:
Makeup or other cosmetics

Earrings other than one, in each lower earlobe

Earrings other than one pair of plain sleepers or studs; no 'decorative' earrings

Earrings larger than 5mm

No other jewellery apart from a plain, wristwatch

Coloured nail polish

Fake nails

Headbands with bows or any other detail

Unnatural hair colours or styles

Hair extensions

Black socks
"All laugh and pray together not one cold, stiff soul appears."
Catherine McAuley, circa 1830
For every day, I give thanks – God bless.
Heather Hagemann
Assistant Principal - Mission and Student Wellbeing
Library
Welcome
I have started reading Johann Hari's recent book 'Stolen Focus: Why you can't pay attention'. The first chapter I have read is the 'Chapter 4: The collapse of sustained reading'. This is an interesting read on the impact of social media today on the ability to read for a period of time. Johann Hari has done a great deal of research into studies done by various branches of science to observe the cognitive effects of social media/technology.
Part of the implication from this chapter was the importance of the role of the Teacher Librarian in supporting and teaching students how best to read from screens. That screens require different strategies to engage in the material than those strategies in retrieving information from a book. It also implicated how the Teacher Librarian needs to continue to support students through access to hard copy material. This chapter indicated that deeper engagement and comprehension is often lost when reading a screen as there is a tendency to 'skim and scan' unlike immersing yourself in a book and focusing on the material. The other biggest component was the connection with empathy, or lack thereof through screens. Empathy allows us to grow as people, reading provides us with the ability to form connections, and see how situations play out in a safe zone. Screens – due to their lack of depth of material they supply – cannot allow a student to engage in deep connections, to form empathy for others.
As I continue to read, I may provide further insights about reading, Teacher Librarians, libraries, technology and screen time.
What's Happening in the Library?
Reconciliation Week
World Ocean Day
On May 25th - National Simultaneous Storytime
New Books in the Library!
We continue to expand our collection with some wonderful purchases of new books. These books are on display both physically in the library and online – in our newsletter and through our library catalogue site. Check out our new books as there may just be something that piques your interest. Check out our online library catalogue as we provide information on what else might interest you based on what books you have enjoyed. The link is provided here:
New Books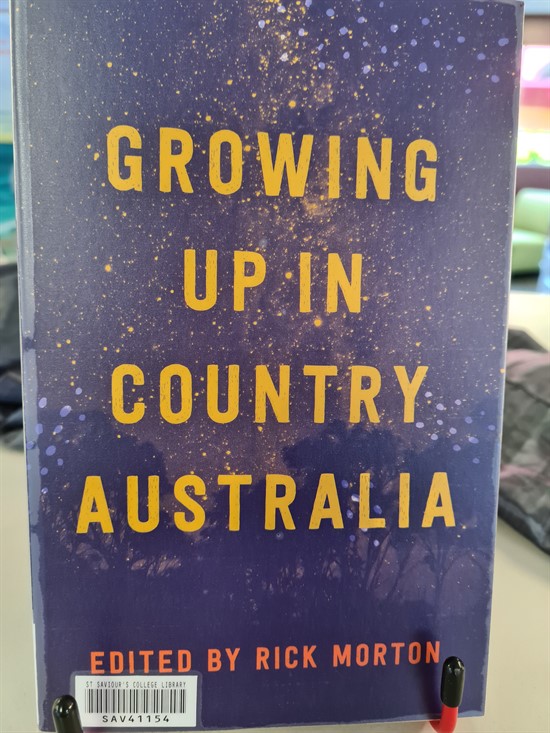 Term 3 is a big term for our school library – with a major culminating event at the end of Book Week with our Year 7-10 Quiz! We have our seniors helping out our groups, choosing prize winners and supporting our staff in marking the results. We also celebrate Library and Information Week, Harry Potter's Birthday and Australia's Reading hour.
REMINDER: Return Resources
We are coming to the last few weeks of the term – please ensure all books due back are returned. Letters and payment for late resources will be going out soon.
Stay Tuned…
Date Claimers:
25 – 30th July: Library and Information week
12th August: Celebrating Harry Potter's Birthday
22nd – 26th August: Book Week
Author Roald Dahl
(British novelist, short-story writer, poet, screenwriter and wartime fighter pilot):
"I have a passion for teaching kids to become readers, to become comfortable with a book,
not daunted. Books shouldn't be daunting, they should be funny, exciting and wonderful;
and learning to be a reader gives a terrific advantage."
Andrea King
Teacher Librarian
Year 11-12 Arts in Practice
Working furiously, students in the Year 11-12 Arts in Practice course have been working on Collections of Works across different choice of media responding to chosen themes. The goal is to produce works for a display titled "Our Existence".
Sandrine Mutoni (above) is pictured making prints for her 'Artist Book'. She has used Greek theatre masks as an allegory for notions of self, how we 'act' and then expanded this idea to prints and drawings investigating her personal identity.
Mikayla Shoenfisch has used simple biro pens to create two large scale drawings that investigate ideas around identity and historical representations of gender.
Jasmine Tarlinton is busily collaging images of figures in historical paintings (think the work of Ingres, Goya and Delacroix) and recontextualising them into new painterly backgrounds. They are startling images still under construction.
Lastly, Harriet McAuley is drawing, painting and printmaking variously trees, eyes and skulls to ask questions around seen and unseen, human made and natural.
I look forward to showing you images of these last two Collections of Works once completed.
Joanne Stewart
Art Teacher
Sport
Saturday Netball
A number of wet Saturdays has resulted in the 2022 netball season to be slow to gain any momentum going into the scheduled round break for the holidays. SSC Red are currently sitting in third place and SSC Black are in fifth after only a handful of games. Students are reminded to attend training and to communicate effectively with Mrs Schulze and the Sports Office if they cannot make the games which are always at 2.30pm each Saturday. Please check with Netball Connect and the TNA social media for updates about netball.
Karyn Murphy Cup
Two teams competed in the Karyn Murphy Cup on Friday the 3 June in cold but enjoyable conditions for the girls. Mr Cameron Love has been working with the girls throughout the term, with defensive technique a priority, along with progressing and utilising skill in attack. The Year 7-8 girls kick-started the day with a strong win over St Ursula's College, sparking the excitement for the 9-10 group shortly after, who also recorded a strong win. A huge congratulations to all girls who played with heart, determination and sportsmanship which was recognised by fellow schools and coaches. Special mention to the Year 9 and 10 girls who rolled through the day undefeated, a massive achievement against strong opposition. Year 7 and 8 played off for third, recording a decisive win and only one loss for the day. We wish all girls playing externally over the coming weeks the best of luck.
Tuesday Night Volleyball
Tuesday night Volleyball continues with the girls from St Saviour's College recording strong performances across all grades. The year 9/10 students will play finals, while the senior girls are still having fun considering they have lost some numbers through injury and student movement. Students are reminded to attend training each Monday afternoon and that committing to the games and duty is all a part of helping the team. Mr Hickey has asked for expressions of interest for the new season which starts in Term 3, so if students are interested, please email Mr Hickey ASAP.
Representative Sport for St Saviour's College
In this term alone we have had SWQ Futsal, Bill Turner Cup, Karyn Murphy Cup Rugby League, Vicki WIlson Netball and AAG Cup Basketball. All of these sports have required students to miss days of schooling to represent the College at these events. For the first time in many years, trials are being conducted for these teams and students will need to address the implications of making up lessons and the financial cost that comes with participating in such events. Communication and commitment are also going to be the main drivers for fair and even team selection. The staff at St Saviour's College hold the Sports Program in high regard and being selected into a College team is an honour. Students who represent the College have the responsibility to compete in a manner that demonstrates exemplary behaviour, the principles of fair play and the value of a strong work ethic. Students and parents are reminded to view the Sports Charter for more advice around this.
Friday Sport
Students are reminded to value this time every Friday afternoon. The weather has played a strong hand this term, however we will try to continue with sport where possible. With only two sessions left, there will be no changes to sport options until Term 3.
From the Careers Centre
Job Searching: Have a search strategy! If you are serious about obtaining a part-time job, use a range of methods to connect with potential employers.
Organisation websites: Many firms advertise vacancies online and have a portal where you can apply from the website. For example, Domino's Pizza, McDonalds, Coles, Woolworths, Target, Red Rooster, Pizza Hut, K Mart, Aldi, Just Jeans, Hungry Jacks, City Beach. Important tip – research the business before applying and make sure you give exactly the information the firm is asking for.
Career websites: There are websites which employers use to list job vacancies. For example, www.seek.com.au, www.careerone.com.au, www.spotjobs.com.au. You can use the websites to search for the type of job you are looking for. Important tip – keep an eye on the websites, as sometimes jobs are filled within hours of being listed by employers!
Cold Calling: Many employers, especially small business firms in your local area, don't advertise online and prefer a personal touch. You can drop a letter and resume into the firm and ask to be considered for any vacancies which may come up. Important tip – make sure you are well-presented when you drop in your resume and letter. A neat and tidy school uniform is fine, if you are dropping off after school.
Friend of a friend of a friend: Often, we find out about jobs through people we know – friends or acquaintances of relatives, neighbours, parents' work colleagues - quietly let people know you are seeking work and be open to opportunities.
Concentration – how to improve it: Concentration is the ability to focus and control your attention. Some people seem to be born with it, the rest of us have to learn how to do it. The good news is that anyone can improve his/her ability to concentrate. The following are strategies to help you get there.
Make sure you get plenty of sleep. It is difficult to concentrate when you are tired. Regular exercise and healthy eating are also important.

Set realistic and specific study goals for yourself (e.g. I will go up one grade in English next exam).

Develop regular habits of study – same desk, same time.

Work in a place that is free of distractions (in front of the TV is probably not the best place!). De-cluttering your desk will help too.

When you sit down to study, make a plan of what you want to achieve that session and cross off items as you complete them.

If you find yourself distracted by something else, jot down the task, idea or problem to deal with later.

Begin working immediately – don't wait for inspiration.

Attend to one thing at a time.

When you start to lose focus, get up and take a walk.
Competitions: Future of Travel Youth Design Challenge
The Future of Travel Youth Design Challenge is a free online design thinking challenge that empowers youth to consider how they can impact travel, tourism and cultural experiences. It empowers youth to identify problems, reframe them as opportunities, develop a solution and create a prototype. Students will be able to enter the challenge and be in the draw to win prizes to help them develop their ideas further. Our challenge for you is: "How might we create innovative solutions to design the Future of Travel?" In this challenge you are encouraged to explore the five key challenge themes:
Sustainability: How might we make travel more sustainable in order to protect our world?
Inclusion and Accessibility: How might we increase inclusivity, access and affordability of travel?
Culture and Identity: How might we enable travel to express and advocate for culture?
Regional and Rural Development: How might we increase tourism to regional and rural Australia to engage and support local communities?
Technology: How might we help travellers make better choices or improve their experience? Bringing tech and tourism together to improve people's journeys.
Winners will receive the following per idea:
A virtual mentoring package from Young Change Agents (2 x 1 hour sessions).

An invitation to an exclusive fireside chat with our special guest judges where you'll get advice, guidance and support to further develop your idea.

The opportunity to be featured on our website and in our top ideas media campaign.

A prize pack from our challenge sponsors and partners.
Fourteen runners-up will also receive a special reward for taking part and be featured on their site as a runner-up! Anyone aged 10-21 years old can enter and participate in this challenge. All challenge entries must be submitted by the challenge close date on Friday 4 November 2022. Find out more: https://youngchangeagents.com/challenges/future-travel-youth-design-challenge
SBA Vacancies
Certificate III in Hairdressing - John's Studio, Pittsworth
Certificate III in Early Childhood Education and Care - Toowoomba Catholic Kindergartens and Care
Certificate III Business - Pattysmith's, Noodle Box, Send & Pack, Pacific Fuels, Crackerjack Chicken and Red Rooster
Certificate III Hospitality - The Rock, Café De Velo, Kajoku, YodThai Restaurant and Subway
Certificate III Commercial Cookery - The Rock, Rak Thai Kitchen, YodThai Restaurant and Kajoku
SBA vacancies are advertised each fortnight in the newsletter and will be emailed directly to all students in Years 10, 11 and 12. If you wish to apply for a vacancy, please ensure you have completed an SBA Referral form, your resume is updated, you have written an appropriate cover letter and that you follow the application directions in the advertisement. Once these documents are completed, hand them (or send via email) to Mrs Cocks, Career Support Officer at lisa.cocks@twb.catholic.edu.au for submission on your behalf (unless the advertisement has specifically stated that you need to apply online or visit the business directly).
Chris Grierson
Career Development Practitioner