St Saviour's College Newsletter 2022 Term 2 Week 2
Principal
Imperfect in our Belief
Blessed are those who have not seen and have believed. (John 20: 29)
The events and messages of the Easter season continues to provide us with lessons that make sense for us in the twenty-first century. Last Sunday's Gospel, the risen Jesus encountered disciple, 'doubting' Thomas, who was not convinced that the person who appeared before him was indeed the risen Lord. Thomas's immediate response was to request to touch the wounds of Jesus, to prove his legitimacy. Pope Francis spoke about this in reflection on the Gospel this week … Jesus' merciful words to a doubting St. Thomas reminds us that the Lord does not expect us to be "perfect Christians," Pope Francis said on Sunday.
"We too struggle at times like that disciple: How can we believe that Jesus is risen, that he accompanies us and is the Lord of our life without having seen him, without having touched him?
"How can one believe in this? Why does the Lord not give us some clearer sign of his presence and love? Some sign that I can see better," Pope Francis said.
"Here, we too are like Thomas, with the same doubts, the same reasoning," he continued.
"But we do not need to be ashamed of this. By telling us the story of Thomas, in fact, the Gospel tells us that the Lord is not looking for perfect Christians."
(Pope Francis, 24 April 2022)
What a great relief this is, coming from our Holy Father. Let us use these lessons to remind ourselves that, at times, the struggle in our faith is real. And this is okay. The Pope continued: "Dear brothers and sisters, it is better to have an imperfect but humble faith that always returns to Jesus, than a strong but presumptuous faith that makes us proud and arrogant."
We pray that we may be like Thomas and not ashamed to seek clarification when we are uncertain, or to ask the truth when there may be doubt. Our loving God remains steadfast, loving us and beckoning us, despite our imperfections.
Welcome Back
Welcome back to Term 2. I anticipate another very busy term ahead, full of many great learnings and opportunities for our Mercy Girls to engage in a host of experiences, both curricular and cocurricular. Currently, I am out, isolating with Covid, but I am blessed to have great colleagues who lead more than capably in my absence. In addition, I will be out next week at the termly Leadership Forum, facilitated by the Toowoomba Catholic Schools Office. This will be hosted in Warwick. Many thanks to Deputy Principal Mrs Jessica Wade, Assistant Principal Mrs Heather Hagemann and my PA Mrs Fiona Roberts, for picking up the slack in my absence. I look forward to returning to the College in the coming week.
ANZAC Day
Last Thursday, we gathered as a community to commemorate ANZAC Day. This is always a wonderful celebration and a fitting reflection, paying our respects to the women and men who have served our country for our freedom. It was wonderful to hear from Private Ellysha Shoosmith who spoke to us about the importance of listening to the stories of those who have served for us. Private Shoosmith was a wonderful example of a young woman juggling a young family and active service simultaneously. Many thanks to Mrs Wendy Collins for her organisation of the event. It truly was a wonderful celebration, complemented by the presence of the Harlaxton RSL Brass Band and members of Harlaxton RSL Subbranch. Thanks also to Mrs Collins for accompanying College Leaders, Charlotte Morcom and Kirra Baker to the local ANZAC Day wreath laying on Monday. Thanks also to our boarding community who beautifully represented the College at Monday's gathering also.
At the going down of the sun, and in the morning, we will remember them. Lest we forget.
NAPLAN Online
In Week 4, our Year 7 and 9 students will be sitting their online NAPLAN tests. There have been great efforts put into the preparation of the girls for this experience and I take this opportunity to thank the Year 7 and 9 teachers for their work in relation to this. I thank all members of staff who have actively engaged in our Writing Improvement Strategy, an undertaking that aims to strengthen the writing readiness and proficiency of all our students. I am confident in the girls' ability to enter into this phase of testing calmly and assuredly. I sincerely thank Deputy Principal Mrs Jess Wade and the Curriculum Leaders for their efforts in working with students and staff.
Scholarships Afternoon
It was wonderful to welcome prospective families and students to our inaugural Scholarships Afternoon. Such experiences provide opportunities for potential Mercy Girls to showcase their 'excellence' across a range of endeavours. It has been pleasing to receive so much interest from within and outside of our community. Many thanks to the staff involved in the organisation and facilitation of the experience. We wish all participants the very best.
Blessings for the coming weeks.
Sharon Collins
Principal
Deputy Principal - Curriculum
Today we commended students who demonstrated incredible commitment to learning across subjects in Term 1. I'd like to share with you an infographic about student engagement that I discussed with students on assembly. It reflects the work of Amy Berry (2020) on the Continuum of Engagement and challenges students to assess themselves against the continuum to establish their level of active participation in learning. I implore all students to ask themselves questions about where they sit on this continuum and what they could do to better engage as learners in control of their own learning.
Students were commended on receiving at least 80% 'Excellent' on their learning behaviours in Term 1. These students have been recognised by their teachers in the areas of:
Application – how diligently they apply themselves to their learning
Homework – how consistently they completed their homework and managed their timelines
Readiness to learn – how prepared they are for class and how willing they are to engage in learning and challenges in the classroom
Behaviour – how positively they contributed to the learning environment
Participation and collaboration – how willingly they contributed to classroom conversations, activities and positively influenced the learning of their peers.
I commend and congratulate these award recipients and remind all students, that excellence is within all our reaches.
Better never rests.
Commitment to Learning Award Recipients:
YEAR 7
Audrey Below
Hannah Fitzpatrick
Indiana Gartner
Clovelly Leonard
Kayleigh Reid
Ava Anderson
Ava Crighton
Jathumitha Jesu Sebastian
Hayley Norman
Leen Zahlouk
Penny Sanders
Bella Anderson
Belle-Sharee Jeffries
Georgia Denny
Felicity Higgins
Maeve Morcom
Poppy Shann
YEAR 8
Aleisha Webb
Sophia Stapleton
Charli Ryan
Sarah Abawi
Ayen Deng

YEAR 9
Elize Tom
Sienna Stockwell
Bridget Staines
Dimercia Kalenga

YEAR 10
Giliann Mharie Pamalaran
Elizabeth Pugsley
Injil Mwibusa
Eliza Morcom
Maryam Abawi
Alby Darnell
Abby Kelderman
Meg Woodcock
YEAR 11
Regina McKenzie
Amelia Claxton
Abbey Plant
Madisyn Green
Jasmine Tarlinton
Awel Deng
YEAR 12
Jasmine Wilson
Charlotte Morcom
Kirra Baker

Jessica Wade
Deputy Principal - Curriculum
Assistant Principal - Mission and Student Wellbeing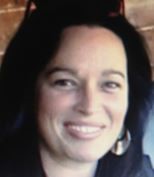 Faith and Mission
Staff and students from Xavier 1 & 2 led our Opening Prayer on assembly this week. We are blessed to have such compassionate and generous Mercy girls (staff and students) , so ready to contribute to the faith life of the College, each week. A special thank you to Mrs Loi, Mrs Benvenuti and Mrs Judd for their work in Homeclass with their students this week, in preparation for Opening Prayer.

Term 2 Mission – Rosie's: Our Friends on the Street!
Our focus this term is all about Rosie's – our friends on the street, whose prayer resonates the belief of truly being the head, heart and hands of Mercy for others. Walking in the footsteps of Jesus each Sunday, we see the Gospel of Jesus Christ brought to life, through the good works of these Rosies' volunteers, week after week:
O Jesus,
Make our hearts so human
That others may feel at home with us,
So, like Yours
That others may feel at home with You,
So forgetful of self
That we might simply become the place
Where You and they meet
In the power of Your love
And the joy of Your friendship.
Amen.
We acknowledge that there are many new students who have joined us this year and may be unfamiliar with the work of Rosies: Our Friends on the Street. Friendship is at the core of Rosies mission. The spiritual heritage of Rosie's proposes that friendship is not just a human encounter but also a divine, a spiritual encounter. The Rosie's prayer is an integral part of the outreach process. The prayer is about friendship: friendship among team members, friendship with patrons, friendship in and with God.
Whilst Rosie's was founded by and continues to be guided by the Oblates, it is recognised that not everyone shares the Christian faith. The two dimensions of human and divine encounter are not mutually exclusive which is testified daily by the friendships shared by all those in the Rosie's family. It is the Rosie's Team's mission to ensure that no Queenslander feels left out or disconnected from their community. Rosies aims to provide friendship and unconditional acceptance to those doing it tough with a warm smile and a hot drink. Some of their patrons even equate connection and conversation to be as important as safe accommodation and food.
The stress that comes with homelessness or being at risk of homelessness also increases the risk of mental illness. You'd be surprised what a difference a simple chat and basic hospitality can do to impact an individual's mental health and physical wellbeing. "Rosies reaches out to those most in need, people who are homeless or at risk, lonely, and socially isolated within our communities."
Daniella and Sandrine are just two of the students who have joined a Street Retreat with Rosies this year. They said it was heartwarming to offer much-needed food, hot drinks and warm clothing to families who live within the margins of our Toowoomba community. Daniella addressed the College at our last assembly, saying, "I recommend this experience to all of you. This is one of the few opportunities when you will come to see the face of God: in each of the people you meet, who are experiencing hard times."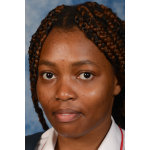 This year we are seeking food donations of two-minute noodles, cup-a-soups, paper towel rolls and tinned foods. If you have any winter woolies (shoes, clothes, scarves, gloves) that you no longer have a use for, these are also appreciated. Located in the Student Services entrance is our collections table. The Youth Ministry team will help keep a tally of donations and at the conclusion of this campaign will report back at a future assembly, the details about various items that are donated. Any students over the age of 16 are invited to come along on the Sunday Street Retreat – please see Chappy Cath or Mrs Hagemann for more information.
Caritas – Project Compassion Update from Term 1
We welcomed Caritas Diocesan Director, Mr Andrew Knife, back to the College this fortnight, to present him with our College donation for 2022. A heartfelt thank you must go out to all in the College community for being the head, hearts and hands of Mercy for the vulnerable. We take our guidance from the Catholic Social Teachings, sharing a lived faith experience and providing a hand up to those who face difficult challenges. Walking gently beside those, as Jesus walks beside us. We know the funds we raised are much-needed funds will be put to good use, by our Caritas partners. We are grateful of the opportunity to contribute to such a worthy cause, and be the head heart and hands of Mercy for Caritas Project Compassion 2022.
Student Engagement and Wellbeing
Parent Engagement
The Daniel Morcombe Foundation Website
Visit https://danielmorcombe.com.au/safe-bedrooms/ to access this helpful and informative resource for parents and carers and their children and teens. Safe Bedrooms is a suite of resources which equips parents and carers with the tools to lock predators out. Online grooming can happen to any child. However, 97% of Australian parents and carers hadn't previously considered online grooming a threat. Safe Bedrooms provides information for parents and carers on how to recognise, react and report online grooming. Through the series of videos and resources, parents and carers can learn about the warning signs of online grooming, how to protect their children and what to do if they are concerned about a child. By becoming informed, parents and carers can keep their children safe online.
Student Reminders
The College also employs a best practice model of engaging with families and to provide a restorative approach to conflict within the community. Our College Pastoral Program embeds the PERMAH approach to wellbeing, with a Catholic lens of our Core Values. Our Wellbeing team actively encourages:
Partnerships with other schools (St Mary's College, St Saviour's Primary School. Our Mercy partner schools and other Toowoomba Diocesan and Catholic Colleges).

Family Engagement by invitation to our regular College events, our fortnightly newsletter, social media platforms (check out our Facebook and Instagram pages!)

Strong community ties with local support and social justice agencies such as Toowoomba Transition Support Services, St Vincent de Paul, Protea Place, St Patrick's Parish.

Intervention and Postvention strategies on campus for identification and referral for students who may need support, across all year levels.

A supportive Wellbeing Team, trained and with experience in restorative practices and mental health and wellbeing, consisting of:
Assistant Principal: Mission and Student Wellbeing, Mrs Heather Hagemann
Email: heather.hagemann@twb.catholic.edu.au
Middle Leader Student Wellbeing, Mrs Juanita Doherty
Email: juanita.doherty@twb.catholic.edu.au
Middle Leader Student Wellbeing Support, Mrs Megan Schulze
Email: megan.schulze@twb.catholic.edu.au
A fulltime Psychologist in the role of College Counsellor, Ms Renee Hunter
Email: renee.hunter@twb.catholic.edu.au
A College Chaplain, Wednesday to Friday, Ms Catherine Skuse
Email: catherine.skuse@twb.catholic.edu.au
A Cultural Liaison Champion, Monday to Friday, Ms Amii Brown
Email: amii.brown@twb.catholic.edu.au
Useful Wellbeing and Support Links for Students

Beyond Blue is one of Australia's best known mental health and wellbeing support organisation. They provide support programs to address issues related to depression, suicide, anxiety disorders and other related mental illnesses. Along with a comprehensive website, the beyond Blue Support Service provide 24/7 phone support, Chat online 1pm-12am / 7days a week, email support and a range of community chat forums 1300 22 4636 www.beyondblue.org.au

Kids Helpline is a free Australian telephone and online (webchat and email) counselling service for young people aged between 5 and 25. 1800 55 1800 https://kidshelpline.com.au

1300 MH CALL: Mental health access line
1300 MH CALL (1300 642255) is a confidential mental health telephone triage service that provides the first point of contact to public mental health services to Queenslanders. 1300 MH CALL is available 24 hours a day, 7 days a week and will link to the caller's nearest Queensland Public Mental Health service.
https://www.qld.gov.au/health/mental-health/help-lines/1300-mh-call
eheadspace provides free online and telephone support and counselling to young people 12 - 25 and their families and friends.
Call 1800 650 890, 9am-1am AEST / 7 days a week. https://headspace.org.au/eheadspace/
Student Reminders of College Guidelines and Expectations
Use of Mobile Phones and Earbuds
As per the guidelines outlined in the College Student Planner, students are not to use personal electronic devices (mobile phones or earbuds) at school within the hours of 8.30am – 3.00pm, without permission from the Principal. Any device found switched on in the possession of a student while they are at school will be confiscated and the parent/carer will be contacted by the office. The electronic device can then be collected by the parent/carer at the end of the school day. The instruction is clear and Homeclass teachers spent a good deal of time ensuring this was clearly communicated during the start of year Housekeeping session in Week 1. Students have all been asked to sign pages of the Guidelines in their Student Learning Journals to indicate their compliance. These can be found on page 8, so please discuss these with your child. We trust that parents and carers are supporting the address of this matter from home by encouraging our girls to comply with College Guidelines.
Out of Bounds Areas
The Student Learning Journal (diary) has a clear, colour-coded map of the College grounds, indicating areas which are out of bounds, as well as areas in which students must have adult supervision. I have given several reminders on Assembly to students and staff about this in recent weeks, so please review the Learning Journal to ensure compliance with this document.
Bullying (inclusive of cyberbullying)
There is no place for bullying at St Saviour's College. Bullying is a repeated pattern of behaviour which includes name-calling, taunting, mocking, making offensive comments, kicking, hitting, pushing, theft, inappropriate text messaging, sending offensive or degrading images by phone or internet, producing offensive graffiti, gossiping, excluding people from groups and spreading hurtful and untruthful rumours.
Cyberbullying is a repeated pattern of behaviour defined as 'the aggressive, intentional act carried out by a group or individual, using electronic forms of contact repeatedly and over time against a victim who cannot easily defend him or herself'. St Saviour's College is committed to promoting responsible and positive use of social media sites.
Winter Uniform
The uniform requirements are as follows:
White long-sleeved blouse with red piping

College striped skirt (*below the knee)

Red tie with College badge pinned in the centre

College green blazer (optional)

College white formal hat

Black stockings (opaque)

Black leather lace up shoes (no buckles, casual styles, raised heels or coloured stitching)
* It is important that students are conscious of their skirt length remaining below the knee. This may require letting down the hem, to allow for a growth in height.
What is not acceptable:
Makeup or other cosmetics

Earrings other than one, in each lower earlobe

Earrings other than one pair of plain sleepers or studs; no 'decorative' earrings

Earrings larger than 5mm

No other jewellery apart from a plain, wristwatch

Coloured nail polish

Fake nails

Headbands with bows or any other detail

Unnatural hair colours or styles

Hair extensions

Black socks
"All laugh and pray together not one cold, stiff soul appears."
Catherine McAuley, circa 1830
For every day, I give thanks – God bless.
Heather Hagemann
Assistant Principal - Mission and Student Wellbeing
Library
Welcome
New term, new reading choices. Another busy term ahead in the library with May being the National Family Reading month, including May the 4th be with you, a celebration of all things Star Wars.
I was reading an article on "The Parents website" on Why school libraries matter more than ever by Michael Broadstock where yet another reminiscence on what libraries meant to them was revealed. Michael Broadstock revealed the role school libraries had in helping nurture him through his developing childhood years and where he discovered who he was. And even though there has been changes to the way the world works and the developing digital age, the role of libraries still plays an important role. A major role of school libraries being inclusivity. And that is what we do here in our St Saviour's school library, we are inclusive, both for the different students and their learning needs and for the diversity of the types of resources available for our school community.
This is no more apparent in our school librarians – both as a teacher librarian and our library officer. We are there to help both staff and students with any of their resourcing needs; in our help in finding the "right" information. In our digital world finding information that is correct and credible is becoming more crucial for our students. It still is a place for students to talk about books they love – both online and in person. There are many places that our students can discuss what they read and what others are reading. School libraries and our school library are inclusive and important parts of our students' development here at St Saviour's College.
What's Happening in the Library?
We still have our ANZAC day display up, come in and check it out before we change over for our Family month of reading for May. Check out our images of the display below:
We also have a number of books based on the war theme as part of the display ranging from non-fiction to picture books. Come in and see what there is…
May the 4th be with you!
Come to the library and celebrate all things Star Wars! There will be colouring in, puzzles, quizzes and competitions running for this week both to celebrate Star Wars and reading, as well as our month of reading!
Keep an ear out for morning notices and come to the library to see what is happening.
ID Cards to Borrow from the Library:
As all students should have been issued with their ID cards, this is a great way to make it easier to borrow resources from the library. Please have your ID card with you and pass it over at the front desk to be scanned.
TLs and their Importance in Schools
Qualified Teacher Librarians plan and teach collaboratively across all year levels and subjects.
"Students have the benefit of the right resource at the right time because there is a teacher librarian there to differentiate and a teacher there to help understand the special learning needs of each child in their class" (Loertscher, D.V., 2014)
Qualified Teacher Librarians encourage an active reading culture which directly flows to student achievement in reading and writing.
… There was a very strong relationship between reading attainment and school library use…" (Clark, 2010)
(Taken from Kay Oddone's Visual Literature Review)
New Books in the Library!
Come and check out our new books – some are on display and others on the shelf. If there is one you would like to read and you are not sure where it is – just ask at the front desk, we love helping someone make a connection with one of the books waiting to be read.
Non-Fiction: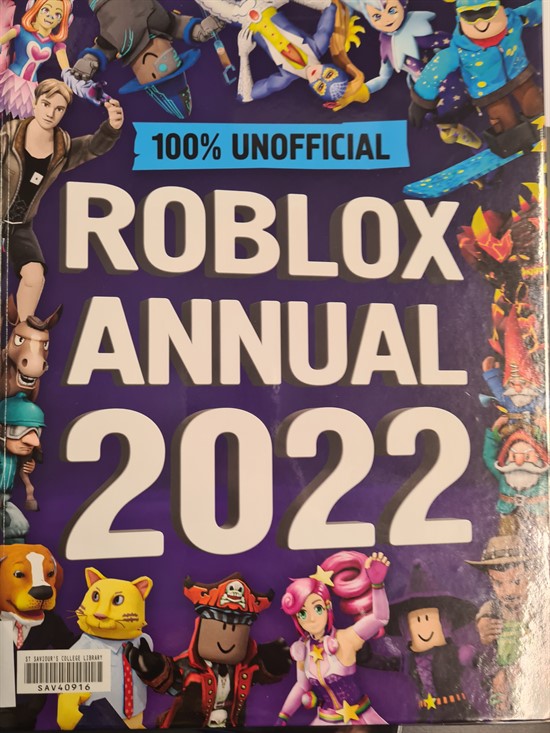 Graphic Collection:
Senior Collection (for Years 10-12):
Fiction Collection:
Stay Tuned…
Date Claimers:
May: Scholastic Family month of Reading
May 4th: May the 4th Be With You!
Author Roald Dahl
(British novelist, short-story writer, poet, screenwriter and wartime fighter pilot):
"I have a passion for teaching kids to become readers, to become comfortable with a book,
not daunted. Books shouldn't be daunting, they should be funny, exciting and wonderful;
and learning to be a reader gives a terrific advantage."
Andrea King
Teacher Librarian
Art
In the final instalment of work that our two Year 9-10 Visual Art classes have been doing this year, I present to you the assorted works of Caitlin Easterbrook, Flossy Elisala, Injil Mwibusa and Hessie Victor! All students made two 'street style' artworks', a paper-based interactive work and an aerosol stencil. You can see the level of planning, execution and engagement with this unit by all students from the previous newsletter and social media communications this year.
I commend the students wholeheartedly for overcoming difficulties, experimenting with new media and using their planning and creativity to create a range of works that are variously as vibrant, startling and imbued with meaning as they are themselves!
Be on the lookout soon for samples from our current unit 'Opening Mind Doors', a surrealist painting investigation.
Stay curious and creative St Saviour's artists!
Joanne Stewart
Visual Art Teacher
From the Careers Centre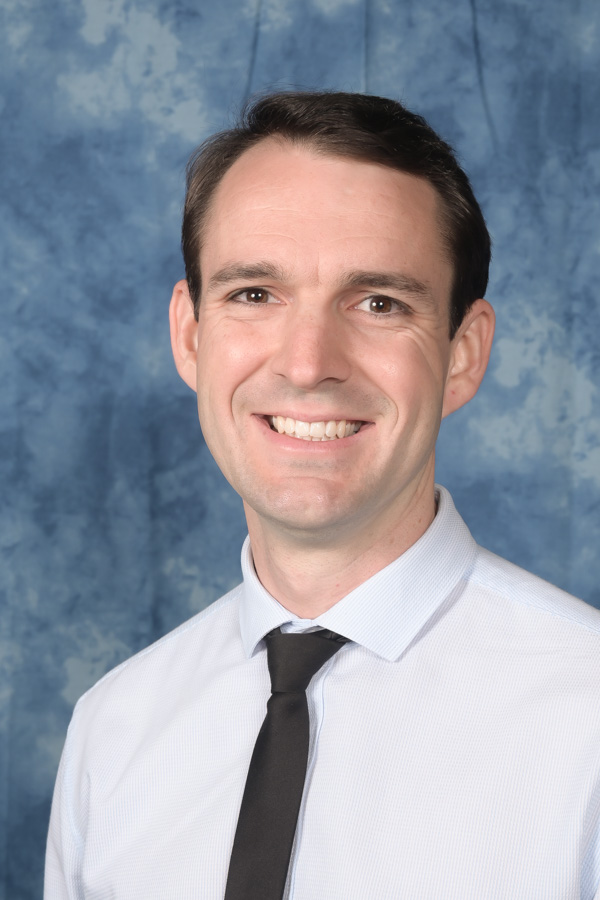 Griffith | Pathways to Medicine Webinar - Thursday 5 May 2022, 5.30pm – 6.30pm (Online)
This event is designed specifically to provide current high school students with information about entry into our postgraduate Doctor of Medicine program through undergraduate study. Their experts will introduce you to the various pathways into the Doctor of Medicine at Griffith, including an accelerated program for high-achieving school leavers.
The webinar will be followed by a Q&A session covering everything you need to know about Griffith's admissions criteria and selection processes.
Find out more: https://www.griffith.edu.au/medicine-information-evenings
FILM IT! – Introduction to Video Production Workshop - Saturday 21 May 2022, 9.00am – 1.00pm at the Queensland School of Film & Television
Introduction to Video Production workshop offers an ideal introduction for those who desire a better understanding of the principles behind shooting video. Trained by an industry professional, this four-hour workshop is designed for everyone and covers all basic areas in digital video production. Workshop topics include: Exposure (Aperture and Shutter Speed), Focus (Depth of Field), White Balance, Framing and Composition and Basic Sound Recording.
Find out more: https://qsft.qld.edu.au/assets/files/2022/FRM_QSFT%20WS_FILM%20IT_2022_WEB.pdf
Australian Catholic University - Regional and Remote Student Information Session - 10 May 2022 from 6.00pm to 6.30pm (Online)
The Future Students team will take you through entry programs, student accommodation options, scholarships and more. You'll also hear from current students who will discuss their experiences living in student accommodation.
Details and registration: https://www.acu.edu.au/about-acu/events/2022/may/acu-regional-and-remote-student-information-session
Brisbane Careers and Employment Expo - 20 and 21 May 2022 at the Brisbane Convention and Exhibition Centre
The Expo will host over 100 organisations and employers with career opportunities for all ages. The event is for school students, parents, teachers, graduates, job seekers, people looking for courses and workers seeking new training options.
The Expo is packed with free advice, you can talk with over 100 training organisations and employers, gain free career advice, learn how to write a winning resume or find your ideal role at the Australian Defence Force Display. If you are a school student looking for a career path, you can't afford to miss this event.
Details and registration: http://www.careersemploymentexpo.com.au/Brisbane.html
University of Southern Queensland - Darling Downs Science and Engineering Challenge - 24 May 2022 from 9.30am to 2.30pm at USQ Toowoomba
The Darling Downs Science and Engineering Challenge is held at USQ each year and allows Year 9 and 10 students to engage in a set of fun and competitive activities involving principles of science, engineering and technology. Details and registration: https://www.usq.edu.au/events/2022/05/science-engineering-challenge
Scholarships: Australian Disability and Indigenous Peoples' Education Fund
Value: Up to $2,500 AUD. Open/Closing Dates: 1 April 2022 – 30 September 2022.
The Australian Disability and Indigenous Peoples' Education Fund (ADIPEF) has been established to assist people with disabilities from both indigenous and non-indigenous backgrounds. Find out more
Tips to Help you Build a Successful Creative Career
Want a creative career and not sure where to start? Then these tips are for you. They come from a Career Insights article on the myfuture website and the following is a summary of the tips:
Where are you heading? - Have some idea of your career direction? (you don't have to know the destination yet). Think of what you love doing and train, practice, learn and rehearse.

Inspiration - research people who have made it in the creative industries. Read their blogs and follow them on Instagram. Take every opportunity to talk to people who make a living from their creative talents.

Information - find out more from industry associations. You'll find links to professional associations on most of the myfuture occupation pages (you will need to login to the myfuture site) e.g. professional associations for Set Designer include the Media, Entertainment and Arts Alliance and the Design Institute of Australia.

What's in demand? - look for areas of demand, or that might be growing. Look for the trends and then advance them.

Internships and volunteering - this is about getting experience, building your reputation and getting to know people in the industry.

Get some business skills - you'll need them! Learn the basics of business management so you can make some money from what you do.

Hear from people who are working as creatives - find out how they first started. Learn from them.

Unconventional and unafraid - marketing and business skills are essential. You need to be savvy and be wired to the best way to sell your skills.

Be the one - be the one who succeeds in a creative career. Make sure it is you!

Last words: be real - be authentic. Being yourself in your art is the greatest thing you can give to the world.
Job Spotlight: How to become an Early Childhood Educator
Early Childhood Educators are responsible for teaching and caring for children under school age. They teach kids basic literacy and numeracy skills, as well as engaging them with various activities including arts, sports, music, and more.
The job:
Supervising children while they play and learn

Planning lessons appropriate to a child's developmental level

Teaching children basic numeracy and literacy skills

Engaging children in appropriate learning and recreational activities

Observing children for signs of any unusual behaviour

Meeting with parents and carers and discussing development

Working in collaboration with other Childcare Workers and Teachers

Average hours for full-time workers: 42 hours a week, which is average (source: labourmarketinsights.gov.au).

Early Childhood Educators' salary (average) $70,000* per year (source: seek.com.au). *Salaries vary depending on your skills and experience.

Future career growth: Very strong (source: labourmarketinsights.gov.au).

You will be doing some of your work indoors, in settings such as childcare centres, kindergartens, and schools. You will also need to supervise children while they learn and play outside.
Current SBA Vacancies (advertised through Aurora)
Certificate III Business - Send & Pack
Certificate III Hospitality - Café De Velo
Certificate III Hospitality - Kajoku
Certificate III Business - Bakery Cakery
Certificate III Hospitality – YodThai Restaurant
Certificate III Commercial Cookery - Rak Thai Kitchen
Certificate III Commercial Cookery – YodThai Restaurant
Certificate III Commercial Cookery - Kajoku
Certificate III Business - Pacific Fuels
Certificate III Business - Crackerjack Chicken
Certificate III in Hospitality - Subway
Certificate III in Business - Red Rooster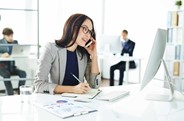 SBA vacancies are advertised each fortnight in the newsletter and will be emailed directly to all students in Years 10, 11 and 12. If you wish to apply for a vacancy, please ensure you have completed an Expression of Interest Form (EOI), your resume is updated, you have written an appropriate cover letter, and that you follow the application directions in the advertisement. Once these documents are completed, hand them (or send via email) to Mrs Cocks, Career Support Officer at lisa.cocks@twb.catholic.edu.au for submission on your behalf (unless the advertisement has specifically stated that you need to apply online or visit the business directly).
Chris Grierson
Career Development Practitioner