St Saviour's College Newsletter 2022 Term 1 Week 8
Principal
Harmony Day and the Significance of Easter
Recently we held our Harmony Day celebrations. Harmony Day continues to be one of my favourite days at the College. The theme for this year was 'Everyone Belongs'. And at St Saviour's College, belong they do. This was evidenced in the variety of stalls and performances, with so many of our students able to showcase and celebrate their diversity. Many thanks to our Events Team, particularly Mrs Kathy McDonald, Mrs Kerri Prentice, Mrs Wendy Collins and Mrs Heather Hagemann, as well as our Homeclass teachers and students (particularly the performers), who banded together to bring about a wonderful afternoon of celebration.
With Easter drawing close, there are three direct parallels that can be drawn from our experience of Harmony Day and the significance of Easter.
God's unconditional love for all – both Harmony Day and Easter reminds us that we are loved unconditionally in the eyes of our God and that all human beings, irrespective of culture or circumstance, have the indisputable right to experience life in all its fullness.
An interminable message – both Harmony Day and Easter carry a timeless message; for Harmony Day – it is an opportune reminder that whilst great diversity exists, as human beings we have more in common than we don't, and we are all called to live in harmony with one another, in a world devoid of prejudice. The Easter message is perpetual – beyond the murkiness and suffering that life presents, the resurrection asserts the fact that beyond despair there is opportunity for renewal and reimagining and for new life to begin.
A hope-filled vision – both Harmony Day and Easter are both hope-filled experiences that preserve and promote faith in humankind, connectedness and optimism.
As the end of the Lenten continues into Holy Week, may we be reminded of our constant call to be people of self-reflection, who, like Catherine McAuley, "resolve to be good today, but better tomorrow".
Open Evening
Thanks to the many staff and students involved in our most successful 2022 Open Evening on Monday. It was great to have such a wonderful response from the community and I appreciate particularly all staff who were involved in the marketing, organisation, setting up and playing out of the afternoon. Despite the weather, we still had a great response and the feedback from the visiting students and parents was exceptional.
Thanks to Mrs Jessica Wade for her leadership with this; to Mrs Kathy McDonald and Mrs Kerri Prentice for their tremendous marketing and organisation, and the Admin Team for their support in the background. Our staff and students did an incredible job in setting up displays and preparing performances and interactive activities. Thanks to our grounds staff, Mr Darren Giuffrida and Mr Col Coonan, who assisted with the set up and pack down. Thanks also to our parent volunteers, Brian and Maria Morcom, Larry and Tracy Hudson-James and Liisa Hammond who worked on the BBQ and the Parent Q&A stand.
It was great to see our Mercy girls in action – they were incredible on the stage, as tour guides and helping out with displays. The whole afternoon was a wonderful demonstration the community of excellence we continue to be.
End of Term 1
On our final assembly we farewelled Mr John Coman who is our College's Senior Education Leader, from the Toowoomba Catholic Schools Office. John has been a dedicated supporter of the College for many years in his role as my line manager. We wish John all the very best as he moves into a well-deserved retirement. Further to this, we farewelled Mr Wes Irwin who has been completing a term's contract for Mrs Sam Judd who returns from maternity leave. Thanks to Wes for his stories, quirky humour, and deep faith in the girls. We look forward to welcoming him back next term assisting us as a supply teacher.
As the end of term draws near, I am sure I am not alone in saying that these holidays are most deserved. It has been an incredibly complex and busy term which has been disruptive, and, at times, exhausting. I sincerely thank the teachers, boarding staff and ancillary staff of St Saviour's College who continue to show up, day in – day out, to do and be their best for our beautiful Mercy girls. I hope each and every one of you enjoy some time to rest, relax and rejuvenate across the coming weeks.
I am grateful to be a part of such a life-giving community, deeply committed to our girls.
Blessings to you and your families for the Easter season.
Sharon Collins
Principal
Deputy Principal - Curriculum
Welcome to the end of Term 1. Students across the College have now completed their first term of secondary schooling – and what an unprecedented term it has been! True to form, COVID-19 has continued to disrupt the status quo and force all of us to shift our expectations once again. Many students have had an interrupted term – not just have they had a truncated first term of just eight weeks, but many of them have also been impacted by COVID themselves or by COVID isolation requirements. As a staff, we have also had many teachers (myself included!) missing for at least a week due to their own COVID diagnoses. Whilst we are hopeful that we will move through the winter COVID season relatively unscathed, if COVID has taught us nothing, it has taught us that we will need to continue to evolve and respond to its challenges. I'd like to take this opportunity to commend all students on their resilience, their commitment and their agility as learners in their response to the challenges they have faced in this first term.
Reports
This week reports will be published in the Parent Portal. These interim results reflect student learning and progress in Term 1. The College will make use of our Parent Portal to upload our reports. The reports may be accessed under "School Resources" option and also in the Newsfeed section.
Parent Teacher Interviews
Parent teacher interviews will be held on the first pupil free day of Term 2 – Tuesday 19 April. These are now open for bookings via the Parent Portal. We strongly encourage all parents to meet with their child's teachers to discuss their progress. Students are encouraged to attend with their parents.
Requesting a Hard Copy of your Daughter's Report
If you would like to collect a 'hard copy' report, please contact the College by telephoning 4637 1600 or by email welcomestsav@twb.catholic.edu.au and we will have one printed and in the office for collection in the afternoon on Friday 1 April.
Celebrating our Newest Boarders
It is difficult to understate the immense resilience, strength, bravery and commitment it takes to leave home to move to boarding school – particularly when boarding school is such a long way from home, in an unfamiliar city and with people you are yet to meet. I would like to take this opportunity to celebrate and commend our wonderful new boarders in 2022, who have made it through their first term of boarding with the support of our wonderful boarding staff. These girls have engaged whole-heartedly in College life and have enriched our College culture through their presence.

Ava Anderson

Bella Anderson

Kyree Bamaga

Maleta Cowley




Kyshaliyah Flinders

Abigail Hammond

Felicity Higgins

Laquarna Keyes

Layla Murphy

Jauntae Bamaga

Meg Barry

Aaliyah Gibson

Katie-Maree Godsell

Ranadi Nadredre

Jen Sommers

Carleesha Tayley

Nykira Thomas-Kynuna
Jessica Wade
Deputy Principal - Curriculum
Assistant Principal - Mission and Student Wellbeing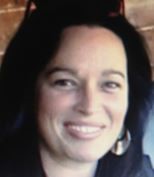 Faith and Mission
Caritas – Project Compassion

In this fifth week of Lent, we come to the end of our Mission support for Caritas - Project Compassion, raising over $1000 this term. This has been through the collective support of everyone in our community giving generously of their time and donations. Support from moneybox donations at Student Services, in Homeclasses, from the front office, and even the library, has been a wonderful show of solidarity and compassion for Caritas, our mission focus for this term.

Next term, we look forward to welcoming Caritas Diocesan Director, Mr Andrew Knife, back to the College so we can present him with our donation. A heartfelt thank you must go out to all in the College community for being the head, hearts and hands of Mercy for the vulnerable. We take our guidance from the Catholic Social Teachings, sharing a lived faith experience and providing a hand up to those who face difficult challenges. Bella from Coolock 3/4 spoke about this during our Opening Prayer at our final assembly. Bella stated that "for every challenge that we face, we can't go over it, can't go under it, can't go around it, got to go through it", walking gently beside those, as Jesus walks beside us. We know the funds we raised are much-needed funds and will be put to good use by our Caritas partners.
Annual Open Day - Head, Hearts and Hands of Mercy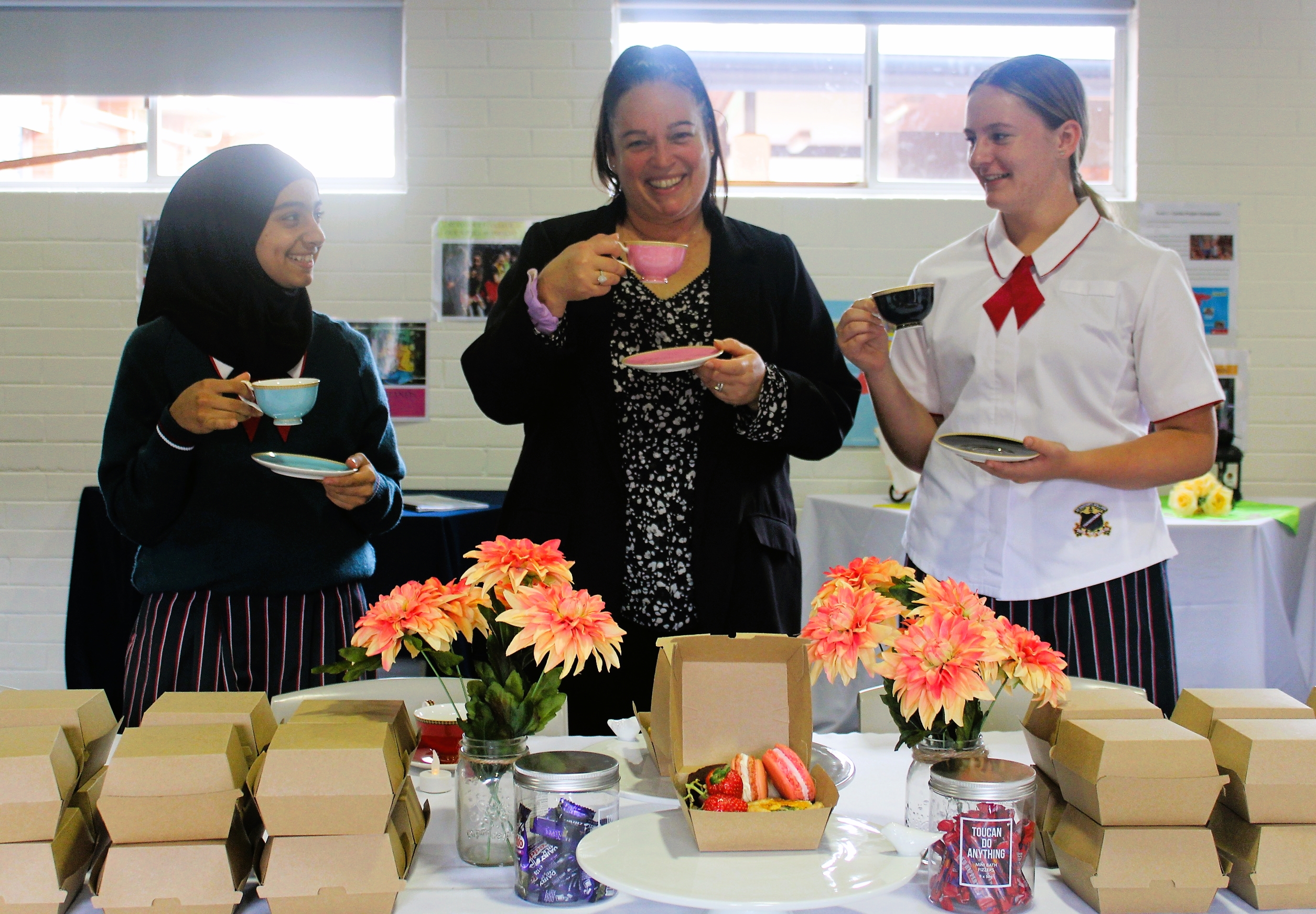 We celebrated our annual College Open Evening this fortnight with a colourful and enthusiastic showcase of everything on offer in our community. It was a wet day, but this did not dampen the spirit of the afternoon. Our fabulous student tour guides and room buddies were full of Mercy Girl spirit and did a wonderful job sharing information with parents and prospective students.
Student Engagement and Wellbeing
This fortnight, the College School Student Protection Contacts (SSPCs) attended the triennial Student Protection Symposium. Student Protection continues to be the highest priority of all staff employed by Toowoomba Catholic Schools. Keeping our students safe is at the heart of who we are and what we do. We were honoured to welcome the following keynote speakers, who shared invaluable knowledge, experience and the most up to date advice on student protection. These were:
Robert Fitzgerald AM, former Commissioner, Royal Commission into Institutional Responses to Child Sexual Abuse - Creating a child safe organisation - a sacred duty!
Tom Brunzell, Director of Education, Berry Street - A new approach to trauma-informed strategies-based schools: increasing student engagement, achievement and wellbeing.
Aisha Filet, Education Officer, Daniel Morcombe Foundation - Changing futures: harmful sexual behaviour
Our workshops in the afternoon included sessions on the roles of the SSPC, child protection investigations from a police perspective, strength-based strategies in action for the classroom, and a refresher course on the Daniel Morcombe Child Safety Curriculum.
Parent Engagement
The Daniel Morcombe Foundation Website
Visit https://danielmorcombe.com.au/safe-bedrooms/ to access this helpful and informative resource for parents and carers and their children and teens. Safe Bedrooms is a suite of resources which equips parents and carers with the tools to lock predators out. Online grooming can happen to any child. However, 97% of Australian parents and carers hadn't previously considered online grooming a threat. Safe Bedrooms provides information for parents and carers on how to recognise, react and report online grooming. Through the series of videos and resources, parents and carers can learn about the warning signs of online grooming, how to protect their children and what to do if they are concerned about a child. By becoming informed, parents and carers can keep their children safe online.
Student Reminders
The College also employs a best practice model of engaging with families and to provide a restorative approach to conflict within the community. Our College Pastoral Program embeds the PERMAH approach to wellbeing, with a Catholic lens of our Core Values. Our Wellbeing team actively encourages:
Partnerships with other schools (St Mary's College, St Saviour's Primary School. Our Mercy partner schools and other Toowoomba Diocesan and Catholic Colleges).

Family Engagement by invitation to our regular College events, our fortnightly newsletter, social media platforms (check out our Facebook and Instagram pages!)

Strong community ties with local support and social justice agencies such as Toowoomba Transition Support Services, St Vincent de Paul, Protea Place, St Patrick's Parish.

Intervention and Postvention strategies on campus for identification and referral for students who may need support, across all year levels.

A supportive Wellbeing Team, trained and with experience in restorative practices and mental health and wellbeing, consisting of:
Assistant Principal: Mission and Student Wellbeing, Mrs Heather Hagemann
Email: heather.hagemann@twb.catholic.edu.au
Middle Leader Student Wellbeing, Mrs Juanita Doherty
Email: juanita.doherty@twb.catholic.edu.au
Middle Leader Student Wellbeing Support, Mrs Megan Schulze
Email: megan.schulze@twb.catholic.edu.au
A fulltime Psychologist in the role of College Counsellor, Ms Renee Hunter
Email: renee.hunter@twb.catholic.edu.au
A College Chaplain, Wednesday to Friday, Ms Catherine Skuse
Email: catherine.skuse@twb.catholic.edu.au
A Cultural Liaison Champion, Monday to Friday, Ms Amii Brown
Email: amii.brown@twb.catholic.edu.au
Useful Wellbeing and Support Links for Students

Beyond Blue is one of Australia's best known mental health and wellbeing support organisation. They provide support programs to address issues related to depression, suicide, anxiety disorders and other related mental illnesses. Along with a comprehensive website, the beyond Blue Support Service provide 24/7 phone support, Chat online 1pm-12am / 7days a week, email support and a range of community chat forums 1300 22 4636 www.beyondblue.org.au

Kids Helpline is a free Australian telephone and online (webchat and email) counselling service for young people aged between 5 and 25. 1800 55 1800 https://kidshelpline.com.au

1300 MH CALL: Mental health access line
1300 MH CALL (1300 642255) is a confidential mental health telephone triage service that provides the first point of contact to public mental health services to Queenslanders. 1300 MH CALL is available 24 hours a day, 7 days a week and will link to the caller's nearest Queensland Public Mental Health service.
https://www.qld.gov.au/health/mental-health/help-lines/1300-mh-call
eheadspace provides free online and telephone support and counselling to young people 12 - 25 and their families and friends.
Call 1800 650 890, 9am-1am AEST / 7 days a week. https://headspace.org.au/eheadspace/
Student Reminders of College Guidelines and Expectations
Use of Mobile Phones and Earbuds
As per the guidelines outlined in the College Student Planner, students are not to use personal electronic devices (mobile phones or earbuds) at school within the hours of 8.30am – 3.00pm, without permission from the Principal. Any device found switched on in the possession of a student while they are at school will be confiscated and the parent/carer will be contacted by the office. The electronic device can then be collected by the parent/carer at the end of the school day. The instruction is clear and Homeclass teachers spent a good deal of time ensuring this was clearly communicated during the start of year Housekeeping session in Week 1. Students have all been asked to sign pages of the Guidelines in their Student Learning Journals to indicate their compliance. These can be found on page 8, so please discuss these with your child. We trust that parents and carers are supporting the address of this matter from home by encouraging our girls to comply with College Guidelines.
Out of Bounds Areas
The Student Learning Journal (diary) has a clear, colour-coded map of the College grounds, indicating areas which are out of bounds, as well as areas in which students must have adult supervision. I have given several reminders on Assembly to students and staff about this in recent weeks, so please review the Learning Journal to ensure compliance with this document.
Bullying (inclusive of cyberbullying)
There is no place for bullying at St Saviour's College. Bullying is a repeated pattern of behaviour which includes name-calling, taunting, mocking, making offensive comments, kicking, hitting, pushing, theft, inappropriate text messaging, sending offensive or degrading images by phone or internet, producing offensive graffiti, gossiping, excluding people from groups and spreading hurtful and untruthful rumours.
Cyberbullying is a repeated pattern of behaviour defined as 'the aggressive, intentional act carried out by a group or individual, using electronic forms of contact repeatedly and over time against a victim who cannot easily defend him or herself'. St Saviour's College is committed to promoting responsible and positive use of social media sites.
Summer Uniform
The uniform requirements are as follows:
White short sleeved blouse with red piping

College striped skirt (below the knee)

Red tie with College badge pinned in the centre

College green blazer (optional)

College white formal hat

White socks, mid-calf

Black leather lace up shoes (no buckles, casual styles, raised heels or coloured stitching)
* It is important that students are conscious of their skirt length remaining below the knee. This may require letting down the hem, to allow for a growth in height.
What is not acceptable:
Makeup or other cosmetics

Earrings other than one, in each lower earlobe

Earrings other than one pair of plain sleepers or studs; no 'decorative' earrings

Earrings larger than 5mm

No other jewellery apart from a plain, wristwatch

Coloured nail polish

Fake nails

Headbands with bows or any other detail

Unnatural hair colours or styles

Hair extensions

Black socks
"All laugh and pray together not one cold, stiff soul appears."
Catherine McAuley, circa 1830
Have a safe and happy Easter break and we look forward to welcoming you all back next term, along with Mrs Judd, who returns from maternity leave and Ms Kim Benvenuti.
For every day, I give thanks – God bless.
Heather Hagemann
Assistant Principal - Mission and Student Wellbeing
Library
Welcome
The end of Term 1 is here, and what a term it has been. From Library Lovers' Day, International Women's Day to our Open Night held this week, it has been full throttle. It has been great observing the students borrowing for the holidays and I look forward to hearing about their reading choices when they are back next term. All holiday borrowing will be due back the first week of the term.
I was reading Frances Whiting's column in the QWeekend – The Courier Mail March 26, 27 2022 and it was wonderful to see the connection to libraries being discussed.
The idea that libraries connect to sense recollections, including scent and how we associate favourite scents with favourite place, for which the library was one for Frances Whiting. But it wasn't just about memories for the individual, it was about the people who worked in libraries too and how the library is a place where you are supported, helped and remembered. Finally, the library is a place of solace, to find yourself, to give yourself space to work. So don't be a stranger to our library here, the staff are here to help you – help you find the book to engage you in reading for pleasure, to find the resources to help your studies or to provide a space where you can find yourself.
What's Happening in the Library?
In the lead up to Open Evening we celebrated a number of special days/weeks. This included:
Global Money Week – in conjunction with our Business teacher Mrs Holmes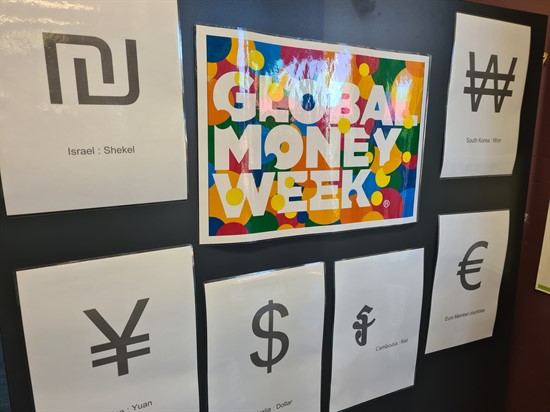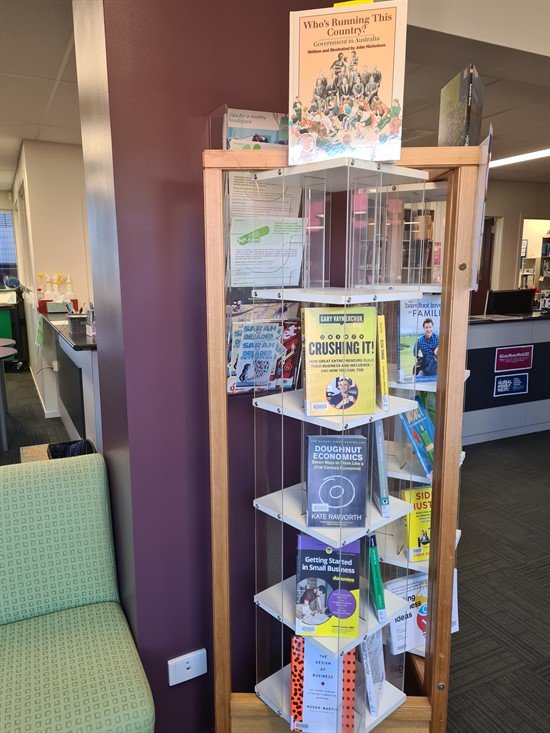 World Poetry Day
And of course our Open Evening
ID Cards to Borrow from the Library
As all students should have been issued with their ID cards. This is a great way to make it easier to borrow resources from the library. Please have your ID card with you and pass it over at the front desk to be scanned.
TLs and their Importance in Schools
School libraries provide a social space to meet, collaborate, research, learn, share and relax.
…the library as a physical and virtual commons exists as a third space jointly owned by all members of the school community. In such a space collaboration, creativity, imagination and knowledge construction may occur in ways unlikely in any other space within the school.
(Taken from Kay Oddone's Visual Literature Review)
New Books in the Library!
Come and check out our new books – some are on display and others on the shelf. If there is one you would like to read and you are not sure where it is – just ask at the front desk, we love helping someone make a connection with one of the books waiting to be read.
Non-Fiction: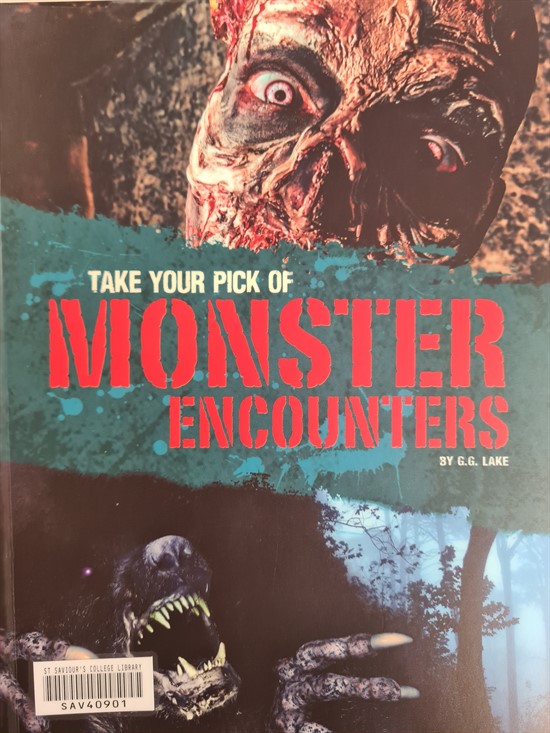 Graphic Collection:
Senior Collection (for Years 10-12):
Fiction Collection (including short stories):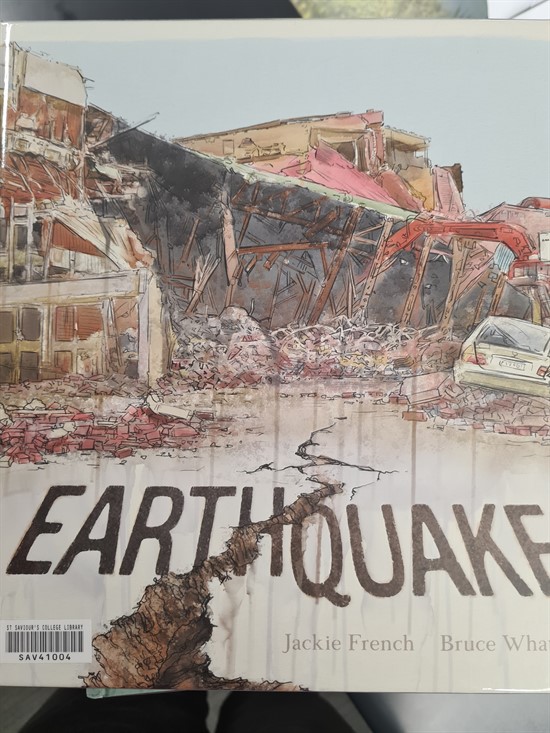 Book of the Week
Another addition to Sami Bayley's wonderfully researched collection – great for animal interest, science curriculum support, artistic detail and general interest: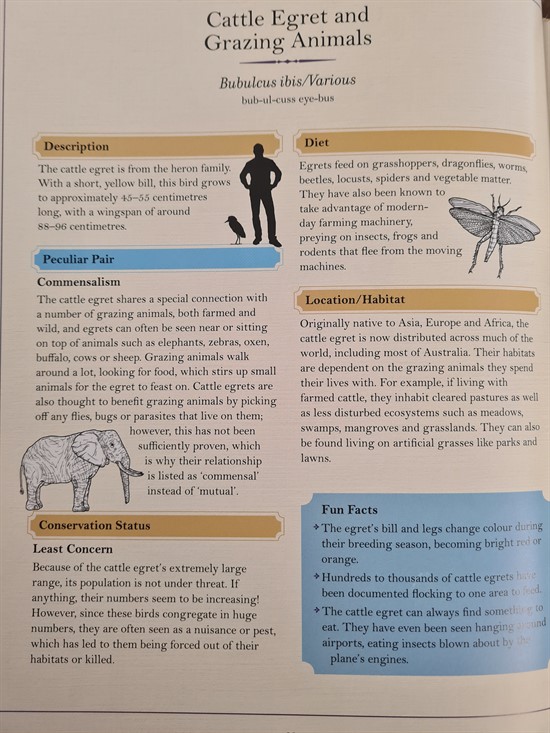 Stay Tuned…
Date Claimers:
April 25th: ANZAC Day
May 4th: May the 4th Be With You!
Author Roald Dahl
(British novelist, short-story writer, poet, screenwriter and wartime fighter pilot):
"I have a passion for teaching kids to become readers, to become comfortable with a book,
not daunted. Books shouldn't be daunting, they should be funny, exciting and wonderful;
and learning to be a reader gives a terrific advantage."
Andrea King
Teacher Librarian
Sport
Swimming Carnival
Thank you to everyone who came to the swimming carnival on Friday 4 March. Over 100 students swam for their house which is excellent participation and support from our houses. Thank you to all the teachers that helped and a big thank you to Mr Leathart and Mrs Schultze for organising the day.
Congratulations to all the age champions and runner ups. Well done to Abby Kelderman who won our school's faster swimmer race. Kayla Duncan received the most points. Congratulations to Shai Watson who broke a 50m Breastroke record. With all the points added up Xavier came in 4th with Goretti coming 3rd, 2nd place was McAuley and in first place was Coolock. All these points will be added towards the Mercy Shield which is presented at the end of the year. There are still lots of ways houses can receive points so keep an ear out for that. Thank you. (Tia Tresize, Sport Captain 2022)
OVERALL POINTS
1st - 668 Points
COOLOCK
2nd - 623 Points
McAULEY
3rd - 529 Points
GORETTI
4th - 351 Points
XAVIER
AGE CHAMPIONS AND RUNNERS UP
AGE

AGE CHAMPION

RUNNER UP

12 years

Kayleigh Reid

Joyce Litidamu

13 years

Bella Anderson

Ella Giuffrida

14 years

Ashandra Bond

Hope Meldrum

15 years

Mia Dillon

Kaysharn Deemal

16 years

Abby Kelderman

Holly Anderson

17 years

Kayla Duncan

Bianca Gardner

18 years

Jessica Brown

Shai Watson

Kellie McMahon
Friday Night Basketball
Well done to Mr Love and his team of basketball coaches and helpers after another interrupted, yet successful, Friday night basketball competition in Term 1. The Year 7/8 team, led by Mrs Monica Conway, were able to reach the finals going down to Glennie 34-31, finishing 4th overall. The 9/10 team were victorious in their Division 1 grand final, defeating St Joseph's College by 5 points. A smashing effort! The Year 11/12 team struggled at times to get some momentum going; however, the girls had an enjoyable time playing together as a group - the Year 12 students, for the last time.
Darling Downs School Sport
Congratulations to the following students who have been selected in Darling Downs teams for 2022. We wish you all the best at your upcoming state championships.
16-19 Girls Football
Kellie McMahon
16-18 Rugby League
Mariah Brown

14-15 Rugby League
Ashandra Bond
Kyomie Deemal
Kaysharn Deemal
Friday Sport
Friday Sport is designed to give students the opportunity to engage in physical activity, with the focus in Term 1 on fun and participation. The students have been engaging in a number of different activities at Action Indoor Sports who we thank for their support this term. Students have been sent an email with sport selections for Term 2. These include Kloud 9, NRL, Futsal, Netball and walking. Students should complete this form as soon as possible so staff numbers and bus allocations can be finalised.
Tuesday Night Volleyball
Tuesday Night Volleyball season has started for our two College teams. During these season students are also in charge of a duty for a game. Games typically commence at 4:30pm and go right through until approximately 7.30pm. Spectators are allowed inside the venue at Harristown State High School, so you can now show your support for our girls.
Saturday Netball
Saturday Netball teams have finished their grading and will compete on Saturdays starting in Term 2. Training will start soon and players have been fitted for their uniforms. Any questions or queries about netball can be directed to either Mrs Schulze or Mr Leathart. All games will be played at Nell E Robinson netball courts and the netball group will be looking for scorers and assistance most weekends. If you can help out, please contact the sports office or the College.
Cross Country
The Cross Country date has been moved to the afternoon of Friday 22 April. This is Week 1 of Term 2. More details will be available soon.
Greg Leathart
Middle Leader - HPE, Sport and Activities
McAuley Boarding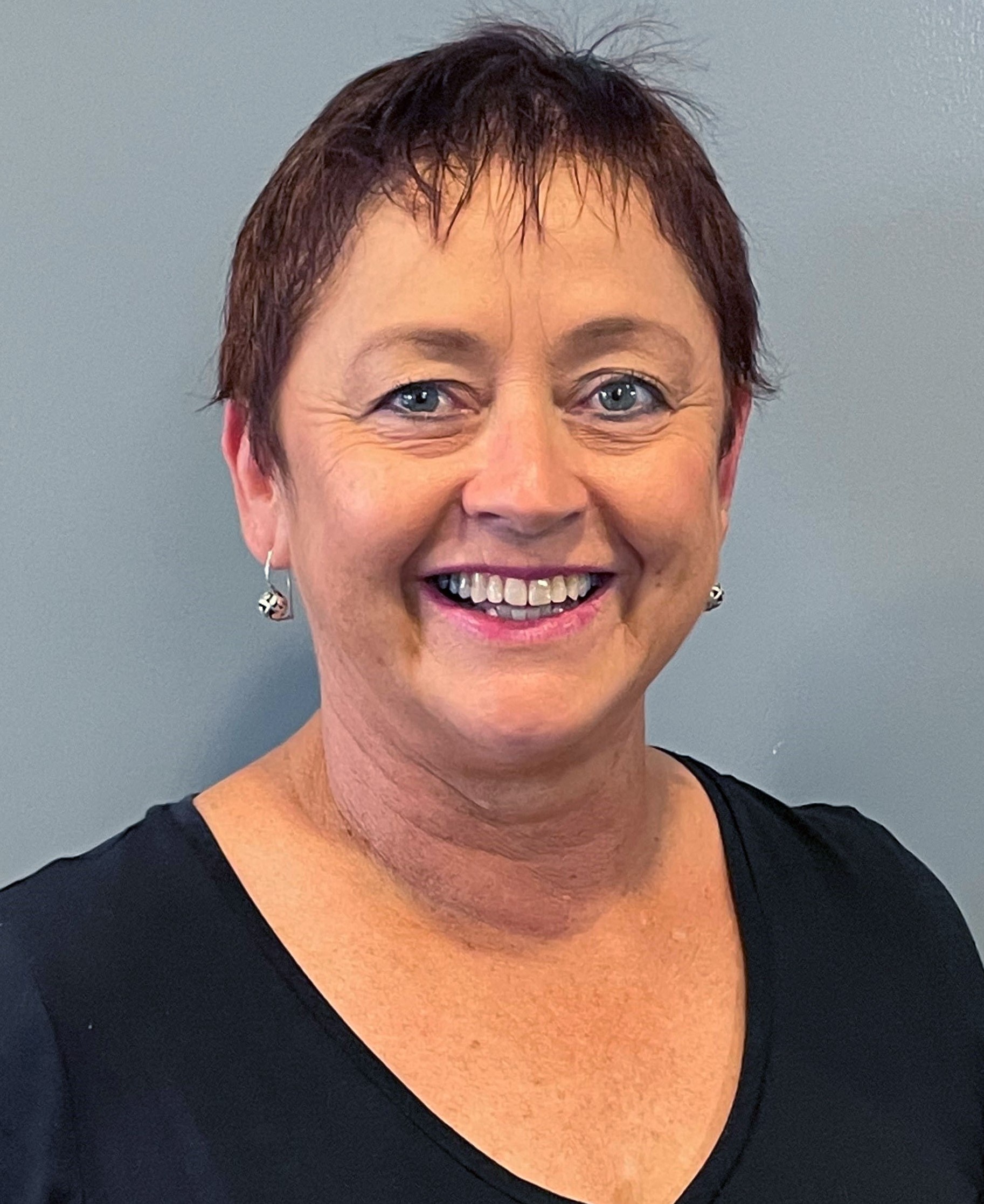 We have made it to the end of Term 1 and what a great term it has been. Thank you to the girls for their enthusiasm, kindness, patience, and just being themselves. Thank you also to our wonderful staff.
It has been lovely to welcome a number of new girls to our boarding family and I have been so proud of the way our students have supported and cared for the new girls - our Mercy values in action.
Congratulations to those girls who took part in the Emu's football gala. We were well represented and all the girls enjoyed their day. We did have some sore muscles the next day.
The Makers Market on 19 March was a great experience. The markets sell local, handmade items and the boarders were able to purchase some lovely gifts for family as well as some fun jewellery. The girls enjoyed buying food from many different vendors including Asian cuisine, specialist icecreams and bubble tea. On the walk home the girls were excited to see the formal cars and the seniors from St Joseph's College. We have a couple of boarders who are passionate about cars, so this was a real treat for them.
Harmony Day saw our boarders on stage dancing, singing and working on the food stalls. This celebration at the College is always such a special day as it showcases the wonderful diversity of our students.
The recent Toowoomba Show was a popular outing. Thank you to Miss Christie and Miss Shuana for looking after the girls. It was a fantastic day and the girls were very tired at the end of the day. We were grateful to Good Samaritan College for the loan of their 12-seater van.
Our boarders will travel home on Friday 1 April. It will be an early start for those girls travelling north. Students will be accompanied by Miss Christie and Mrs Juanita Doherty. Thank you for taking time away from your families to ensure our girls get home safe.
Wishing our boarders, families and staff a Happy Easter and an enjoyable break.
Nicole Booth
Boarding Manager
Art
On Open Day, all who stopped off at the Art Room contributed to our three #MercyGirl collaborative artworks.
Thanks to all the students, parents, carers, staff, tour guides and helpers who all contributed, reflecting on what it means to be a member of our vibrant St Saviour's community!
From the Careers Centre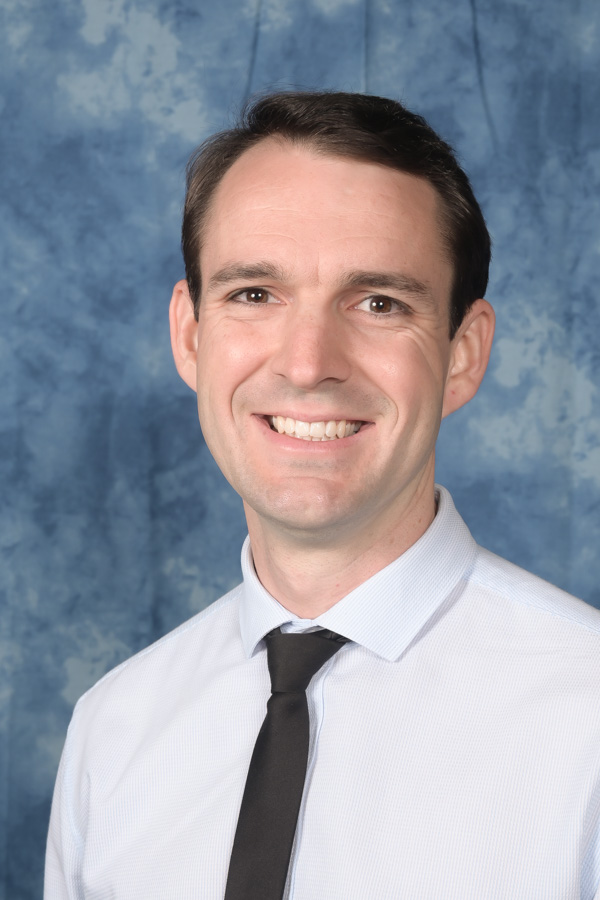 Thinking of applying to the Australian Defence Force Academy (ADFA)
If you are in Year 11 and considering applying for a place at ADFA, you are encouraged to commence your application when you are 16 years of age. To start your application call 13 19 01 or apply online on the Defence Jobs website (click 'apply now' on the top right-hand corner of the home page). It is not too late for Year 12 students to apply but you need to start your application as soon as possible.
Grandshake Virtual Work Experience
Grandshake help young people figure out what is next BEFORE they leave school by working with schools, employers and parents to give students the skills and experience they'll need for the workforce, now and into the future. Grandshake collaborates with schools and national and multinational employers to give students virtual work experience, career education and mentoring opportunities that really work for them. Opportunities for virtual work experience are available in the following fields:
Four Quirky Careers for those who Love the Outdoors
Is your idea of a great career one where you're outside instead of in an office? The good news is, there are so many different kinds of jobs for people who love the outdoors. Want to get your hands dirty and become an expert in certain types of minerals? Or maybe you'd prefer a role that isn't on land. There's plenty to choose from. Here are four outdoor jobs that'll expand your horizons.
METALLURGIST
A Metallurgist is an expert in metals and minerals. They oversee, develop and test processes used in metal extraction and in the alloying and casting of materials to produce commercial metal products. Metallurgists often work in mines or metal production sites, in collaboration with engineers and geologists. But they can also be based in laboratories, if they're working in a research capacity. They can be employed by organisations in the mining and resources, finance, research and development and chemical engineering industries. Metallurgists commonly earn between $120k and $140k.
SHOTFIRER
Want a role you can get really fired up about? Consider becoming a Shotfirer. They prepare, position and detonate explosives used to demolish buildings and structures or dislodge rocks and soil. Shotfirers work predominantly outdoors and underground. It can be dirty, loud and high-risk work, so it suits people who are comfortable with those conditions, who are also analytical and can enjoy manual work of a technical nature. Shotfirers usually command salaries between $120k and $140k.
MARINE SURVEYOR
Do you get a kick out of large boats? Are you happy being outside in all kinds of weather conditions? Marine Surveying could be an ideal career for you. It requires inspecting marine vessels, from planning to construction, with a focus on safety, quality and industry-standard compliance. Marine Surveyors are also called upon to make repair recommendations, investigate accidents and sometimes appear in court as experts. If this sounds exciting to you, look into getting a diploma of maritime operations. As a Marine Surveyor, you can expect to earn between $120k and $140k.
ENVIRONMENTAL ENGINEER
Interested in developing innovative solutions to environmental problems? Environmental Engineers use engineering, biology, chemistry and soil science to address issues relating to public health, air pollution, recycling, waste disposal and water quality. They also create innovative solutions for sustainable development. The role involves collating and analysing scientific data, designing and managing environmental protection projects and preparing and reviewing investigative reports. The most common salary for an Environmental Engineer is between $100k and $120k.
Chris Grierson
Career Development Practitioner
Immunisation Catch Up Clinic
For any students who missed out on our immunisation clinic at the College,
there is a Catch-Up Clinic available (in particular on 6th April 2022).