St Saviour's College Newsletter 2022 Term 1 Week 6
Principal
International Women's Day
"She is clothed with strength and dignity, and she laughs without fear of the future." (Proverbs 31: 25)
An important date in the College's calendar has always been International Women's Day. This day is a timely opportunity for each of us to reflect on the great role women play in the lives of all of us. Last Friday morning, 150 students, staff, parents and guests gathered in the Callaghan Centre to celebrate all things women and break open what it means to #breakthebias
Professor Jane Summers from the School of Business at USQ was our guest speaker at the breakfast and she spoke of three important aspects for all women to draw on – SKY!!!
S – Say YES! Be open to opportunity.
K – Kindness. Be kind to others, and importantly, yourself.
Y – Your tribe. Surround yourself with those who love and believe in you.
We thank Jane most sincerely for her words of inspiration and wisdom and for modelling what it means to be a woman who breaks biases and raises women up.
In my address, I spoke about the natural bias that we hold for ourselves and how this can be, at times, dismissive and self-deprecating. Too often, we limit ourselves through our self-talk. It is important to remember that our "playing small" does not serve ourselves or others.
As we know, biases are hard to break. Take for example, Nelson Mandela's acceptance speech after he was voted in as the President of South Africa in 1994. Since that address, often, Mandela has been credited with writing the verse he famously read on that day. For the record, this piece is written by a woman, Marianne Williamson.
"Our deepest fear is not that we are inadequate.
Our deepest fear is that we are powerful beyond measure.
It is our light, not our darkness that most frightens us.
We ask ourselves, 'Who am I to be brilliant, gorgeous, talented, fabulous?'
Actually, who are you not to be? You are a child of God.
Your playing small does not serve the world.
There is nothing enlightened about shrinking so that other people won't feel insecure around you.
We are all meant to shine, as children do.
We were born to make manifest the glory of God that is within us. It's not just in some of us; it's in everyone.
And as we let our own light shine, we unconsciously give other people permission to do the same.
As we are liberated from our own fear, our presence automatically liberates others."
Sincere thanks to all our guests who joined with us, particularly from the Toowoomba Regional Council and Toowoomba Catholic Schools, as well as staff and students from Sacred Heart Primary School, St Saviour's Primary School, St Mary's College and St Joseph's College. Thanks also to our amazing 'Events Team', especially Mrs Kathy McDonald and Mrs Kerri Prentice, who went above and beyond, with the support of our Mr Grierson and our Hospitality students. Our choir shone, again, under the effervescent instruction of Mrs Jennifer Potter.
Western Trip – Opening Evening
In preparation of our up-and-coming Open Evening on Monday 28 March, last Sunday through Tuesday of this week, our Head of Boarding, Mrs Nicole Booth and I made our way out west to meet with the communities of Cunnamulla, Charleville, Mitchell and St George. We covered a lot of ground and encountered some beautiful people, meeting with current and future families and potential Mercy Girls. Many thanks to the Principals, staff and students of Sacred Heart School Cunnamulla, St Mary's School Charleville, St Patrick's School Mitchell and St Patrick's School St George for your generous and warm hospitality. It was so wonderful to share the gift of your girls.
Much preparation is being put into our Open Evening that will proceed on Monday 28 March from 2.00pm until 5.30pm. You will have received a letter outlining the option for your daughter's involvement. We welcome the opportunity for as many students as possible to assist, but understand that this is not a viable option for all families. This being the case, with permission, students make take leave from 1pm, or subsequently, 3pm. Students assisting may be collected at 5.30pm.
Any parents who are able to assist with the BBQ, please register your interest by emailing Fiona.roberts@twb.catholic.edu.au or by phoning the College. Please feel free to share details about our Opening Evening to friends, neighbours and relatives, sharing the good news that is St Saviour's College.
Girls Night In
A big thank you to the Interact Club for hosting the GNI last Friday evening, attracting close to 40 students from Years 7 to 9. The senior girls did an incredible job of hosting our younger Mercy Girls and by all accounts, it was a wonderful evening of fun, friendship and laughter, raising well-needed funds for the Interact Club to continue their good work throughout the year.
Welcome to the World
A warm welcome to the beautiful Silvanna Lucy Mullins, daughter of Ms Lucy Leicht and her husband Corey Mullins. Silvanna was born on Sunday 13 March, at 10.55pm weighing 6lb 15oz. Both baby and Mum are doing well and are in good health. We look forward to welcoming our newest #MercyGirl to our community. Congratulations Lucy and Corey!
Harmony Day
Next Tuesday is our annual Harmony Day celebration … always a highlight in our College's calendar. We look forward to celebrating the diversity of all our students and highlighting the richness of culture that exists at St Saviour's College. Many thanks to all the staff and students involved in the preparation of the day.
Blessings for the coming weeks.
Sharon Collins
Principal
Deputy Principal - Curriculum
Open Evening Permissions are Now Due
Our College Open Evening will be held on Monday 28 March. The Open Evening will run from 2pm until 5.30pm and we will be looking for students to volunteer in different learning areas to be assistants or to act as Tour Guides on the day. Students will also be a part of Musical showcases and choir performances. If your daughter is willing to stay for the afternoon, she will be allocated to a task or subject area to assist in. If she is unable or unwilling to stay for the afternoon, we ask you to collect her at second break on that day – 1pm.
Please return the permissions for your daughter, either in paper form or via the Sentral app. These are now due.
Year 11 and 12 Reports
Students in Year 11 and 12 have now completed their first assessment and their reports have been published to the College Parent Portal - Sentral. The interim unit report gives a progress mark on several areas of College life including overall academic achievement, application, participation, completion of homework, readiness to learn and behaviour.
Reports in the Parent Portal
As we move into a more 'paperless' society, we have again made use of our Parent Portal to upload our reports. Last year, you would have received an email detailing your Family Code and instructions on how to log into the Portal. If you need support in accessing these reports or the portal, please contact the College office.
Parent Teacher Interviews
Parent teacher interviews will be held on the first pupil free day of Term 2 – Tuesday 19 April. These will open for bookings via the parent portal on Monday Week 10 – Monday 28 March. We strongly encourage all parents to meet with their child's teachers to discuss their progress. Students are encouraged to attend with their parents.
Requesting a Hard Copy of your Daughter's Report
If you would like to collect a 'hard copy' report, please contact the College by telephoning 4637 1600 or by email welcomestsav@twb.catholic.edu.au and we will have one printed and in the office for collection on Friday 18 March.
NAPLAN
NAPLAN testing will occur from between the 9May (Term 2, Week 4) and 20May (Term 2, Week 5). Across these weeks students in Years 7 and 9 will undertake four tests. In 2022, St Saviour's College will undertake the testing in the online environment. In the coming weeks, the College will undertake practices to familiarise students with the online environment and to ensure they are comfortable with the platform and the processes ahead of the testing. The first practice will occur on Thursday 24 March for all students in Year 7 and 9. NAPLAN is a point-in-time assessment that allows parents and carers to see how their child is progressing in literacy and numeracy against the national standard and compared with their peers throughout Australia.
Participation in NAPLAN
The NAPLAN testing schedule is comprised of four tests across four days in the areas of Writing, Reading, Language Conventions and Numeracy. If you are concerned about your daughter's participation in the program, please contact Mrs Wade to discuss options and steps.
Jessica Wade
Deputy Principal - Curriculum
Assistant Principal - Mission and Student Wellbeing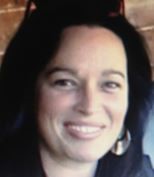 Faith and Mission
Caritas – Project Compassion
Janice's Story
Continuing our Project Compassion journey for 2022, "for all Future Generations", this fortnight we hear Janice's Story from our home country, Australia. A Wagilak woman, Janice is a traditional dancer who tells stories through movements handed down over generations.

Like many remote Aboriginal and Torres Strait Islander communities, Janice faces a range of challenges – low employment and education, financial hardship, poorer health and lower life expectancy. Janice believes that Djilpin Arts' work is essential to create opportunities for young people to stay on Country, to share intergenerational knowledge between elders and the younger generation – to promote healing and to keep culture alive. Through our generosity as Mercy girls, we are partnering with Caritas to enable Janice to maintain a strong connection to her culture and nurture the future leaders that will pass this legacy on to future generations to come.
Prayers for our Students Abroad
Maryam and Sarah Abawi recently travelled to their home country of Iraq to visit family. The girls updated us on their travels with this lovely email and pictures during their stay:
We arrived in Iraq safely on Friday, the 11th. It was wonderful to visit relatives and friends we have not seen in a long time, but we finally did. My family and I went to Maskenta Church today, which was established in 1693, Iraq's oldest Arminian church. Many families go there to pray if they are going through a difficult time or circumstance; after we prayed, we lit candles, which was quite beautiful.
Maryam and Sarah
Community News
Inspiring Females – Ordinary Women doing Extraordinary Things
We welcomed Councillor Melissa Taylor to our weekly assembly this fortnight. Melissa is a St Saviour's Alumni and has been an advocate and role model for our girls for many years. At this assembly, we presented Melissa with a College badge, as an honorary Mercy Girl, in recognition of the dedication, support and compassion she has demonstrated in the years she has been affiliated with our College. We are blessed to have Melissa as a member of our Mercy family.
International Women's Day Breakfast
Our College community came together at breakfast this fortnight in recognition of International Women's Day. It was a wonderful morning of celebration. Mayor Paul Antonio, several Councillors, Lizzie Adams, Toowoomba Catholic School representatives, College staff, students, families, as well as staff and students from our Diocese, enjoyed a delicious breakfast together. Our College Choir, the Saviour's Sisters, entertained us with their performance, accompanied by Mrs Potter. We welcomed Professor Jane Summers, Marketing Professor at USQ as our guest speaker.
Together we can forge women's equality and collectively, we can all #BreakTheBias.
From the Classroom
Praxis Students Raise Funds for Rosie's to Celebrate Frienday Wednesday!
We are approaching the end of the second week of Lent and we continue to reflect on the 40 days Jesus spent fasting in the desert, according to the Gospels of Matthew, Mark, and Luke. To mark the beginning of the third week of Lent, the Year 12 Praxis students have been selling ice blocks in Dublin Place on Frienday Wednesday at first break, to raise awareness and much-needed funds for Rosie's, our friends on the streets. This is a Praxis initiative of our Service-Learning Program, led this fortnight by Bianca and Sandrine. Well done, ladies!
Student Engagement and Wellbeing
Student Leadership
The College promotes a targeted and successful Leadership Development Program, designed to empower our students in a changing world. This is evidenced in the abundance of senior student initiatives that have sprung up this term.
Brisbane Secondary Youth Leadership Conference 2022
Our Student Elected leaders attended the 2022 Brisbane Youth Leadership Conference this fortnight, hosted by Youth Leadership Academy Australia. The conference was designed to support our students to step up and engage as leaders throughout the College and community. It was an opportunity to engage with internationally renowned speakers to support the development of the flexibility and strength needed to lead in this ever-changing world. Students engaged with other school leaders to learn new leadership and problem-solving skills, strengthen collaboration and teamwork, acquire communication and creative thinking strategies. It was pleasing that our students participated enthusiastically during this conference, and we are proud of their efforts. Congratulations to the following students who attended the conference and we look forward to seeing the fruits of your labour, moving forward - Charlotte Morcom, Kirra Baker, Bianca Gardner, Elysse Thomas, Tia Trezise, Lily Dwyer, Kayla Duncan, Madison Fowler, Emily Ziegenfusz and Kellie McMahon.
Youth Parliament Leader Program
Congratulations to Abbey Crothers (pictured above), who has been successful in her application to join the Youth Parliament! The Toowoomba Region Youth Leaders program is a volunteer platform developed to provide an opportunity for young people aged 14-24 to become involved in the Toowoomba Regional Council. This program allows youth from across the region to learn about local communities and groups, local events, activities and services available for young people. The Youth Leaders will also be provided with opportunities to learn council processes and the role of local governments, as well as encouraging them to have a say and assist in developing ideas that will benefit not only the young people of the region but the wider community.
The Youth Leaders program commenced in 2015 with 20 members selected to represent the region. Now eight years on and 142 participants later, there has been incredible opportunities made to engage the voice of our region's young people. We wish Abbey the very best and trust that she will represent the College with pride, as a true Mercy Girl.
Student Reminders
The College also employs a best practice model of engaging with families and to provide a restorative approach to conflict within the community. Our College Pastoral Program embeds the PERMAH approach to wellbeing, with a Catholic lens of our Core Values. Our Wellbeing team actively encourages:
Partnerships with other schools (St Mary's College, St Saviour's Primary School. Our Mercy partner schools and other Toowoomba Diocesan and Catholic Colleges).

Family Engagement by invitation to our regular College events, our fortnightly newsletter, social media platforms (check out our Facebook and Instagram pages!)

Strong community ties with local support and social justice agencies such as Toowoomba Transition Support Services, St Vincent de Paul, Protea Place, St Patrick's Parish.

Intervention and Postvention strategies on campus for identification and referral for students who may need support, across all year levels.

A supportive Wellbeing Team, trained and with experience in restorative practices and mental health and wellbeing, consisting of:
Assistant Principal: Mission and Student Wellbeing, Mrs Heather Hagemann
Email: heather.hagemann@twb.catholic.edu.au
Middle Leader Student Wellbeing, Mrs Juanita Doherty
Email: juanita.doherty@twb.catholic.edu.au
Middle Leader Student Wellbeing Support, Mrs Megan Schulze
Email: megan.schulze@twb.catholic.edu.au
A fulltime Psychologist in the role of College Counsellor, Ms Renee Hunter
Email: renee.hunter@twb.catholic.edu.au
A College Chaplain, Wednesday to Friday, Ms Catherine Skuse
Email: catherine.skuse@twb.catholic.edu.au
A Cultural Liaison Champion, Monday to Friday, Ms Amii Brown
Email: amii.Brown@twb.catholic.edu.au
Useful Wellbeing and Support Links for Students
Student Protection Contacts
Everyone has the right to feel safe. You can talk to an adult you trust - parent, family, teachers, school staff and our Student Protection Contacts.

Beyond Blue is one of Australia's best known mental health and wellbeing support organisation. They provide support programs to address issues related to depression, suicide, anxiety disorders and other related mental illnesses. Along with a comprehensive website, the beyond Blue Support Service provide 24/7 phone support, Chat online 1pm-12am / 7days a week, email support and a range of community chat forums 1300 22 4636 www.beyondblue.org.au

Kids Helpline is a free Australian telephone and online (webchat and email) counselling service for young people aged between 5 and 25. 1800 55 1800 https://kidshelpline.com.au

1300 MH CALL: Mental health access line
1300 MH CALL (1300 642255) is a confidential mental health telephone triage service that provides the first point of contact to public mental health services to Queenslanders. 1300 MH CALL is available 24 hours a day, 7 days a week and will link to the caller's nearest Queensland Public Mental Health service.
https://www.qld.gov.au/health/mental-health/help-lines/1300-mh-call
eheadspace provides free online and telephone support and counselling to young people 12 - 25 and their families and friends.
Call 1800 650 890, 9am-1am AEST / 7 days a week. https://headspace.org.au/eheadspace/
Student Reminders of College Guidelines and Expectations
Use of Mobile Phones and Earbuds
As per the guidelines outlined in the College Student Planner, students are not to use personal electronic devices (mobile phones or earbuds) at school within the hours of 8.30am – 3.00pm, without permission from the Principal. Any device found switched on in the possession of a student while they are at school will be confiscated and the parent/carer will be contacted by the office. The electronic device can then be collected by the parent/carer at the end of the school day. The instruction is clear and Homeclass teachers spent a good deal of time ensuring this was clearly communicated during the start of year Housekeeping session in Week 1. Students have all been asked to sign pages of the Guidelines in their Student Learning Journals to indicate their compliance. These can be found on page 8, so please discuss these with your child. We trust that parents and carers are supporting the address of this matter from home by encouraging our girls to comply with College Guidelines.
Out of Bounds Areas
The Student Learning Journal (diary) has a clear, colour-coded map of the College grounds, indicating areas which are out of bounds, as well as areas in which students must have adult supervision. I have given several reminders on Assembly to students and staff about this in recent weeks, so please review the Learning Journal to ensure compliance with this document.
Bullying (inclusive of cyberbullying)
There is no place for bullying at St Saviour's College. Bullying is a repeated pattern of behaviour which includes name-calling, taunting, mocking, making offensive comments, kicking, hitting, pushing, theft, inappropriate text messaging, sending offensive or degrading images by phone or internet, producing offensive graffiti, gossiping, excluding people from groups and spreading hurtful and untruthful rumours.
Cyberbullying is a repeated pattern of behaviour defined as 'the aggressive, intentional act carried out by a group or individual, using electronic forms of contact repeatedly and over time against a victim who cannot easily defend him or herself'. St Saviour's College is committed to promoting responsible and positive use of social media sites.
Summer Uniform
The uniform requirements are as follows:
White short sleeved blouse with red piping

College striped skirt (below the knee)

Red tie with College badge pinned in the centre

College green blazer (optional)

College white formal hat

White socks, mid-calf

Black leather lace up shoes (no buckles, casual styles, raised heels or coloured stitching)
* It is important that students are conscious of their skirt length remaining below the knee. This may require letting down the hem, to allow for a growth in height.
What is not acceptable:
Makeup or other cosmetics

Earrings other than one, in each lower earlobe

Earrings other than one pair of plain sleepers or studs; no 'decorative' earrings

Earrings larger than 5mm

No other jewellery apart from a plain, wristwatch

Coloured nail polish

Fake nails

Headbands with bows or any other detail

Unnatural hair colours or styles

Hair extensions

Black socks
"All laugh and pray together not one cold, stiff soul appears."
Catherine McAuley, circa 1830
For every day, I give thanks – God bless.
Heather Hagemann
Assistant Principal - Mission and Student Wellbeing
Getting to Know Chappy Cath
Hi my name is Chappy Cath and I am so excited about my new role here at St Saviour's College as their new Chaplain.
Toowoomba has always been home to me. I have one older sister and two younger brothers and they all have kids which makes me the fun Aunty of eight nieces and nephews! After I finished school here, I travelled around the east coast of Australia as a Nanny which took me overseas to work as a Nanny in Vancouver, Canada for 15 months. During this time, I got to experience what it is like living in snow, learnt how to ski and got used to having black bears in the backyard!
After I was a Nanny for about 10+ years, I was ready for a new adventure which took me into school Chaplaincy. For seven years I worked in a local primary school here as their Chaplain. 'Doing life' with people of all ages is what puts a smile on my face and I find it incredibly rewarding.
Over the past four years I have undertaken fulltime study doing a Bachelor of Ministry to increase my passion that I have for people. My faith has been enriched throughout this time which has given me a better understanding of who I am and my purpose in life. I know that we are all called to make a difference in the world and the key factor to reaching our world is by us starting with our immediate circle of connection. Our families, our neighbourhoods, our workplace our local community. I believe that if each of us does one intentional act of kindness throughout our day, we can make our world a better place 😊
I look forward to an awesome year ahead of us here at St Saviour's College!
Catherine Skuse
College Chaplain
Library
Welcome
It hardly feels like any time has passed and we are heading towards the holidays. Please keep in mind that we are happy to allow borrowing over the holidays BUT only if there are no overdues waiting to be returned.
Also, consider what you are doing on the holidays, if you are travelling – can you keep the book/s in good condition, and so forth.
Library Hours
Monday – Friday: 8.00am - 8.30am.
Every break time during the school day (as able)
Monday, Tuesday and Wednesday: 3.00pm - 4.00pm.
Thursday: Tutoring for students is on 3.00pm - 4.00pm.
PLEASE NOTE:
Due to unforeseen circumstances, there will be occasions the library may be closed.
Please keep looking at the library section of the newsletter for further updates.
What's Happening in the Library?
International Women's Day is a great time to celebrate women of all backgrounds. We ran a quiz in the library through the week with Goretti and McAuley being the strong contenders for getting their answers in first. Check out our display images below:
ID Cards to Borrow from the Library
As all students should have been issued with their ID cards, this is a great way to make it easier to borrow resources from the library. Please have your ID card with you and pass it over at the front desk to be scanned.
TLs and their Importance in Schools
A rich reading culture positively influences student literacy outcomes.
School libraries provide access to reading materials. A teacher librarian can work to develop a reading culture where reading is modelled and rich experiences of text are common.
(Taken from Kay Oddone's Visual Literature Review)

Stephen Krashen (2014) states "We already have an astonishing amount of evidence that providing access to interesting, comprehensible books has a strong impact on literacy development. Given access to interesting, comprehensible books, most students will read them and when they do their vocabulary, grammar, writing style and knowledge of the world will improve.
New Books in the Library!
Come and check out our new books – some are on display and others on the shelf. If there is one you would like to read and you are not sure where it is – just ask at the front desk, we love helping someone make a connection with one of the books waiting to be read.
Non-Fiction:
Graphic Collection:
Senior Collection (for Years 10-12):
Fiction Collection: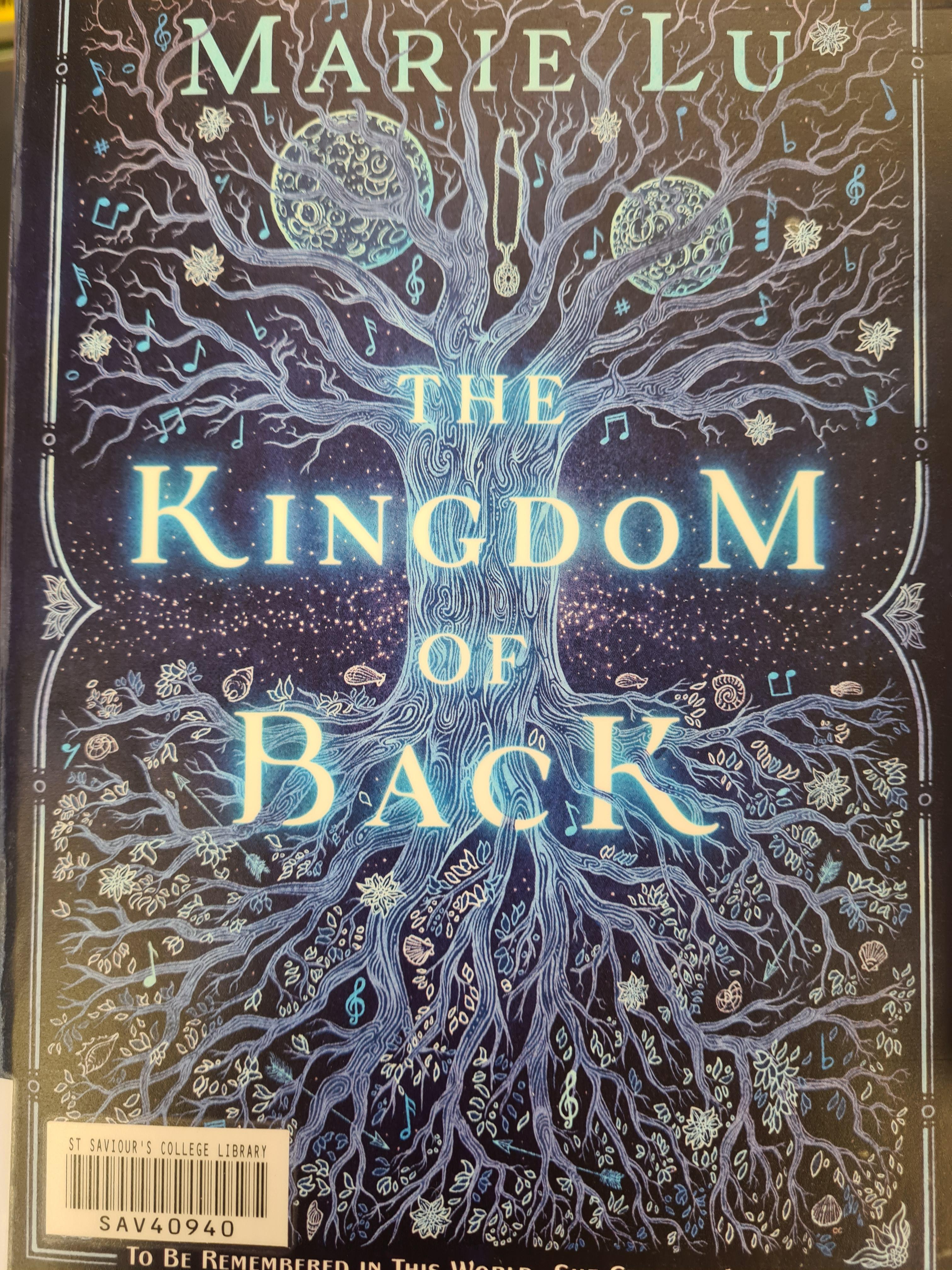 Stay Tuned…
Date Claimers:
March 21st: World Poetry Day/Harmony Day
March 21st – 27th: Global Money Week https://globalmoneyweek.org/
Author Roald Dahl
(British novelist, short-story writer, poet, screenwriterand wartime fighter pilot):
"I have a passion for teaching kids to become readers, to become comfortable with a book, not daunted. Books shouldn't be daunting, they should be funny, exciting and wonderful; and learning to be a reader gives a terrific advantage."
Andrea King
Teacher Librarian
Mathematics
Throughout 2022 the mathematics department will be publishing mathematically minded puzzles in the newsletter. We are hoping that families or groups of students can put their minds together to solve the puzzle, it is a lot more fun if you do not Google the answer.
Here is this newsletter's puzzle.
Art
The two Year 9-10 Art classes have recently been continuing to explore the possibilities of street art by designing, executing and exhibiting a series of stencils in layers, overlayed and sprayed to create single image. Their designs have been varied and they have embraced the challenge with gusto.
From the Careers Centre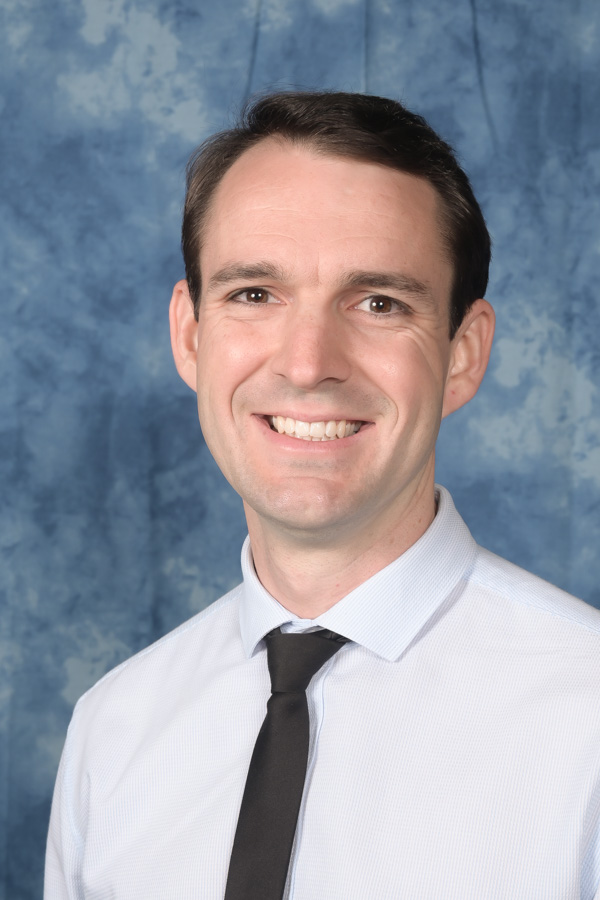 Work Experience: Year 10 - Tuesday 29 March to Thursday 31 March
Students must have returned their Expression of Interest forms this week. A reminder that work experience is compulsory and if you have not secured a placement, the expectation is that you will be at school over these three days. If you have any queries regarding work experience, please contact the St Saviour's College Career Development Practitioner – Mr Chris Grierson, or the Career Support Officer – Mrs Lisa Cocks.
Farming Gap Years
Want to spend your gap year travelling around the country, experiencing life in the country and gaining valuable work experience?
There are opportunities available all around Australia in all kinds of roles – whether you'd like to work with animals, spend time picking fruit or growing crops, there's something for everyone.
Open Days
Griffith | Open Day, Nathan
Get expert advice on your study options at our Open Days. You'll find information about our degrees, as well as essential details on student support services, admission pathways, applying to study and scholarships. Get a taste of life at Griffith and chat with our study advisers.
Sunday 14 August 2022, 9.00am to 2.00pm

Location: Griffith University Nathan Campus, Kessels Road, Nathan QLD

Cost: $0
Get expert advice on your study options at our Open Days. You'll find information about our degrees, as well as essential details on student support services, admission pathways, applying to study and scholarships. Get a taste of life at Griffith and chat with our study advisers.
A Quirky Career for those Who Love the Outdoors
Is your idea of a great career one where you're outside instead of in an office? The good news is, there are so many different kinds of jobs for people who love the outdoors. Want to get your hands dirty and become an expert in certain types of minerals? Or maybe you'd prefer a role that isn't on land. There's plenty to choose from. Here is an outdoor job that'll expand your horizons.
Geologist
Interested in studying the earth and its mineral deposits, or surveying the land and naturally occurring events like earthquakes, floods and volcanic eruptions? Geologists do all that and more. With a mix of field work, laboratory and computer-based work, Geologists' roles are exciting and varied, but generally revolve around exploring the earth for resources such as metals, oil, natural gas and water, or studying the changes of the earth over time, such as climate change and land formation. They typically get paid between $120k and $140k.
SBA and Traineeships Vacancies
Certificate III Hospitality - Chipmunks Playland, Toowoomba
Certificate III Hospitality - Checkers on Tor, Toowoomba
Certificate III Hospitality - Café De Velo, Toowoomba
Certificate III Hospitality - YodThai Restaurant, Toowoomba
Certificate III Commercial Cookery - YodThai Restaurant, Toowoomba
Certificate III Hospitality - GPO Bar and Café, Toowoomba
Certificate III Commercial Cookery - Burke and Wills, Toowoomba
Certificate III Commercial Cookery - GPO Bar and Café, Toowoomba
Certificate III Business (including retail electives) - Pacific Fuels, Toowoomba
Certificate III Business (including retail electives) - Crackerjack Chicken, Toowoomba
More than just a job, with a Queensland school-based apprenticeship or school-based traineeship you will:
Obtain a pathway from school to work

Gain the edge you need to get started in your career

Obtain real world skills and knowledge

Combine practical paid work with training

Earn an income while you learn

Build your confidence and communication skills

Take a stepping-stone to higher education

End up with a nationally recognised qualification

Achieve credits towards your Queensland Certificate of Education (QCE)
SBA vacancies are advertised each fortnight in the newsletter and will be emailed directly to all students in Years 10, 11 and 12. If you wish to apply for a vacancy, please ensure you have completed an Expression of Interest Form (EOI), your resume is updated, you have written an appropriate cover letter and that you follow the application directions in the advertisement. Once these documents are completed, hand them (or send via email) to Mrs Cocks, the Career Support Officer at lisa.cocks@twb.catholic.edu.au for submission on your behalf (unless the advertisement has specifically stated that you need to apply online or visit the business directly).
Chris Grierson
Career Development Practitioner