St Saviour's College Newsletter 2022 Term 1 Week 4
Principal
The Season of Lent
This week, we see another season of Lent begin. As Catholics, this is a pivotal time in our Church calendar that calls for ongoing renewal and change in the forty days leading up to Easter. Lent is a timely reminder to us, as adults, That we don't always get it right. That's why it is wonderful and comforting to know that we have a loving God who consistently calls to us – "return to me with all your heart" (Joel 2: 12).
In the same vein, it is a timely reminder to us as educators, parents and caregivers, that our young people don't always get it right; therefore, it is our responsibility, as the loving adults in their lives, to provide the safe boundaries for mistakes to be made, for adolescence to traversed, and for slip ups, now and again. The best way we can do this is by our own example. As the adage so aptly puts, "you can't be what you can't see".
So the call is to ALL of us. In these coming weeks of Lent, let us give thanks for what we have, ask help for what we need, and look with courage to our God who loves us unconditionally and return to this same God with all our heart.
Our Project Compassion Launch took place last week and our students, as well as our Youth Ministry Team, have already been busy in raising awareness and funds to support the various projects supported by Caritas Australia. Thank you also to Mrs Hagemann, Bianca Gardner and Meg Barry who represented the College at the diocesan launch last Sunday at St Patrick's Cathedral.
Primary Schools Visit and Western Visit
Over the coming weeks, leading up to Open Day, I will be visiting several local Catholic Primary schools to speak with students from Years 4 to 6 and inviting them personally to our Open Evening on Monday 28 March.
We are very excited to also announce that our Boarding Manager, Ms Nicole Booth, and myself, will be travelling out to Cunnamulla, Charleville, Mitchell and St George from the 13 to 15 March to visit with those school communities. If you have connections with any of these communities, please do not hesitate to invite them to be a part of our western meet and greet.
Sunday 13 March
4.30pm at the Boutique Club Hotel, Cunnamulla – Current and future families 'Meet and Greet'
Monday 14 March
9.00am – school visit to Sacred Heart, Cunnamulla. Parents may attend.
2.00pm – school visit to St Mary's School, Charleville. Parents may attend. Afternoon tea provided.
Tuesday 15 March
8.45am – visit St Patrick's School, Mitchell. 10am – get on the road to St George.
12.30pm – school visit to St Patrick's School, St George. Parents may attend. Light lunch provided.
Thank you to these school communities and to our local Catholic feeder schools who have agreed to welcome us to hear about the many great things that are happening at St Saviour's College.
Open Evening
Plans are well under way for our annual Open Evening that will take place on Monday 28 March from 2.00pm – 5.30pm. It is always a great opportunity to showcase the great things taking place at the College. Many thanks to our team who are busily preparing for this event. We look forward to opening up our doors and welcoming many prospective Mercy girls and their families through!
Sport
Many thanks to all students and their houses who will participate in the College Swimming Carnival on Friday 4 March. I am certain it will be a day of energy, spirit and excitement as our four houses battle it out! Many thanks to Mr Greg Leathart, staff and House Leaders who play a pivotal role in the success of this day.
Our Basketballers and Volleyballers have already begun competition this year. Best of luck to all our teams and to the coaches who are so dedicated to the sporting success of our girls.
Musical
Our College musical team have hit the ground running and plans for our 2022 musical are well underway. With casting complete, our girls and the young men of St Mary's College have already begun learning their characters, songs, parts and dance routines. Many thanks to the team, led up by Director Ms Jen Potter and Musical Director, Mr Jed Burley, Assistant Director, Miss Kara Jensen, and Stage Manager, Miss Kate Hudson-James who are working with the cast and crew. This week we welcome alumni (Class of 2021) Emily Cavanagh, who will be assisting with choreography! We are so blessed to have such enormous talent in our midst. I am thrilled about this great opportunity for our community!
Staffing Changes
As mentioned in our first newsletter our former Business Manager, Mrs Zoe Marks, will not be returning from her maternity leave. In addition, we are sad to announce that our Acting Business Manager, Mr Steve Metzroth, has made the difficult decision to move on from St Saviour's to continue building his accounting business and see it grow. During his time at the College, Steve has been consistently approachable, professional and has worked hard to keep the place running as smoothly as it does. I know that we will miss Steve's humour, warmth and willingness to always assist where he can. We wish Steve all the best for this next chapter and thank him for his outstanding contribution to the College.
Last week, we appointed Steve's replacement. Mrs Xenia Taylor is currently Business Manager at Aranmore Catholic Primary School, a Mercy school located in Perth. Xenia attended Siena Catholic College at the Sunshine Coast and the University of the Sunshine Coast and is excited about returning to Queensland. Xenia is a Chartered Accountant and worked for eight years as a People Manager of two accountants and one personal assistant in a large firm before moving into education finance. She is highly regarded by her referees and her current Principal who is very sad to see Xenia go. Xenia will be relocating to Toowoomba in May with her husband and their two pre-school aged children.
There will be a gap of time between Steve's last day and Xenia's instatement. Steve will continue to be a presence in the College during gap in a part-time capacity.
Prayers for our World
During these tumultuous times of war, flood and pandemic, we place our prayers into the hands of our loving God to be with those who face devastatingly uncertain futures in Ukraine; for all throughout south-east Queensland and New South Wales who have been impacted by recent weather atrocities; and for those who continue to be impacted by the effects of Covid. May God's peace and blessings be with all those who are suffering.
Blessings for the coming weeks.
Sharon Collins
Principal
Deputy Principal - Curriculum
Open Evening
Our College Open Evening will be held on Monday 28 March. This important day celebrates and showcases the wonderful opportunities, learning experiences and facilities of the College and our students are our best assets. The Open Evening will run from 2.00pm until 5.30pm and we will be looking for students to volunteer in different learning areas to be assistants or to act as tour guides on the day.,
If your daughter is willing to stay for the afternoon, she will be allocated to a task or subject area to assist in. If she is unable or unwilling to stay for the afternoon, she may be collected or leave at second break on that day – 1pm. A letter and permission slip for this will be published in the Sentral App this week reflecting this.
Tutoring
A reminder that students can access tutoring every Thursday afternoon in the library, from 3.15 - 4.00pm with teachers available to assist. Please encourage your daughter to avail herself of this assistance if she has any questions or concerns.
Headphones/Earbuds
Please remind your daughter that the use of headphones at school is to be limited. Students may use headphones to access curriculum related tasks on their electronic devices (videos, podcasts, interviews etc).
Some students are able to use music as a calming tool, with express permission from Ms Hunter or Ms Hagemann. This music should be quiet and not heard by nearby students. The selection of music or compilation and changing of playlists should not be occurring at all at school.
Reports
Despite our fractured start to the year, most learning areas are now shifting from the learning phase to the assessment phase of learning. This means that across year levels, many students will have oral presentations, assignments to complete and tests and exams to prepare for. All our assessments for each year group are listed in the College Assessment Calendars. These are available each term on the College website through this link (https://www.ssctwb.catholic.edu.au/assessment-calendars)
Reports for students in Years 11 and 12 will be issued at the beginning of Week 8. These interim reports will provide information on progress in IA1 for senior subjects. This report will also provide information on your daughter's learning behaviours this term. This report provides vital advice around how your daughter has begun her senior subjects. If your daughter is not progressing well, she will need to address the concerns raised in this report immediately to ensure progress and improvement before the end of Unit 1/3.
Reports for students in Years 7-10 will be issued at the end of term. These interim reports will provide information on progress and learning behaviours in Term One. Parents will then be welcome to make parent teacher interview appointments at the beginning of Term Two to discuss your daughter's progress in a face-to-face environment.
All reports from the College are issued through the Sentral app. You must download this app to access reports. Mrs Fiona Roberts emailed out Sentral Access Keys in January. If you have not yet logged into the Parent Portal, or have any questions around logging in or getting your login set up, please contact the office.
If you would like to collect a hard copy of your daughter's report card, you can call the office and speak to Mrs McDonald to organise this.
Jessica Wade
Deputy Principal - Curriculum
Assistant Principal - Mission and Student Wellbeing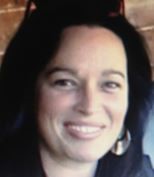 Ash Wednesday
In the Christian tradition, Lent is a time of prayerful reflection and preparation for Easter. It begins with the traditional ritual of Ash Wednesday when the sign of the cross is marked on the forehead with ash. This is a sign that Christians are ready to begin the Lenten journey towards Easter. Like all liturgical symbols, ash has many layers of meaning. The ashes are a reminder to simplify our lives, to be mindful of our shortcomings, to deepen our prayer life and turn to the message of the Gospel. Expressing great sadness for the worsening situation in Ukraine, Pope Francis has called for a global day of prayer and fasting for peace during this time.
What are you 'fasting' from this Lenten season? During this time of uncertainty across the globe, there is no better time for us to be practicing gratitude through going without. Stand in solidarity with flood victims, Ukrainians and pandemic-stricken communities this Lenten season.
This fortnight, we are connected by prayer as one spirit and one community as the head, heart and hands of Mercy.
Dear Lord, you place on my forehead
the sign of life's frailty:
"Remember you are dust,
and to dust you shall return."

How not hear this wise advice?
One day my life on earth will end;
the limits on my years are set,
though I know not the day or hour.
Shall I be ready to go to meet you?
Let this holy season be a time of grace
for me and all this world.

"Teach us to number our days aright,
that we may gain wisdom of heart."
O Jesus, you place on my forehead
the sign of your saving Cross:
"Turn from sin and be faithful
to the gospel."

You speak, you raise your hand,
you touch my mind and call my name,
"Turn to the Lord your God again."

May God's cause be the only concern of our hearts; and let the people of God say:
Amen!
Caritas - Project Compassion Mass Launch
Bianca Gardner, our Student Elected Leader: Mission and Identity, opened the Launch Mass for Project Compassion on Sunday. Schools from across the diocese showed their support. Bishop Robert McGuckin was our Celebrant and was assisted by Fr Michael and Deacon Nathan. We were accompanied by our new student, Meg, from Walgett NSW. Meg volunteered to be the light bearer and receive the gift of the lantern from the Bishop; a light to guide us on our journey this year, as the head, heart and hands of Mercy for Caritas – Project Compassion.
Biru's Story
Continuing our support within the College, our Youth Ministry Team shared Biru's story on assembly - Biru is from a remote East Indian village. As a person with a disability, Biru faced the prospect of a life of poverty and discrimination. With donations he was given, Biru participated in entrepreneurship training, and gained skills to become financially independent. He lost mobility in one of his legs after contracting polio as a child.
Biru worked as a shepherd looking after other people's cattle, to support his wife and four daughters. Keeping up with the cattle was a challenge. Biru taught himself how to repair bicycles by watching other people but he never dreamed of using those skills to start his own business. With the generous support from donations made to Caritas, Biru was able to access an entrepreneurship and livelihoods training program, run by Caritas Australia's partner, Caritas India.
Our Mercy Girls are contributing daily in Homeclasses in a show of support for such a worthy cause.
Rosie's
Living Water - Praxis
Last week, Shai, Sandrine from the Year 12 Praxis class, and Ms Hunter, joined me at Rosie's Street Retreat, for some bacon, eggs and lots of conversation. Our Service-Learning program embedded into the curriculum, provides wonderful opportunities for students to become involved within many community organisations across the city. Rosie's - Friends on the Streets are always looking for volunteers, so please email me if you would like more information.
From the Religion Classrooms
Shrove Tuesday
In the spirit of Lent, Mrs Potter's Year 12 Praxis students sold pancakes to raise funds for St Vincent De Paul Society. As part of the Praxis Living Water program, students are set a $5 challenge, whereby each student is given $5 to make a positive difference in the world. It is 'seed funding' for whatever project they come up with. They are required to make a presentation of their project at the Living Water Praxis course graduation ceremony at the end of the year and choose the charity they wish to support with their profits.
Charlotte, Jess and Chrissy combined their money to grow their $15 to an impressive $122. They will now use this profit to invest in their next fundraising activity. Keep an eye out for other fantastic fundraising opportunities that will be run by our Praxis girls throughout the year.
Year 7 Religion with Ms Kara Jensen
Bella Anderson from Ms Kara Jensen's Year 7 Religion class had this to write about as part of a Writing Improvement session this week:
What is it Like as a Mercy Girl?
"As a Mercy girl it is fun to learn about Catherine McAuley because it is the history of St Saviour's. Catherine McAuley was the founder of this school, and it is amazing to know that all the teachers here are wonderful and it so lovely to come to this school because the teachers help you whenever you need help. Catherine McAuley is the founder of our school and the sisters of Mercy. The sisters helped this school to grow. I look forward to meeting more and keep getting more people." Bella, Year 7
Thank you, Bella! Such lovely words to live by!
Wellbeing
Frienday Wednesday
We employ the Restorative Practice model at St Saviour's College. As a trained facilitator in this field, the sessions I lead, focus on forgiveness, compassion and relationship repair, not blame. The importance of social reconciliation is paramount and works in conjunction with the central components of accountability, respect, integrity and empathy. The model provides an opportunity for students to reset their perspectives through compassion. This week we celebrated Frienday Wednesday – which we will offer every week. Under the creative guidance of Mikayla Schoenfisch and Mr Wes Irwin, our students enthusiastically added some colour to Dublin Place – so much colour and fun was had by all!
Inaugural Wellbeing and Mental Health Forum for Parents and Carers
On Tuesday evening we held our first Parent Forum for Wellbeing and Mental Health. This was an information session with four key points of focus:
Introduce our College Wellbeing Team to parents and carers

Ensure parents and carers know what supports are available at the College in relation to mental health and wellbeing – focused on prevention and early intervention

Reduce the stigma around mental health and wellbeing

Provide an opportunity for parent/carer engagement – future opportunities
We had a mix of parents, carers and students who tuned in online and the recording will be sent out next week to all parents and carers, so please take some time to watch this. We would love your input if there were specific topics under the Wellbeing and Mental Health banner that you would like addressed or discussed.
The College also employs a best practice model of engaging with families and to provide a restorative approach to conflict within the community. Our College Pastoral Program embeds the PERMAH approach to wellbeing with a Catholic lens of our Core Values. Our Wellbeing team actively encourages:
Partnerships with other schools (St Mary's College, St Saviour's Primary School. Our Mercy partner schools and other Toowoomba Diocesan and Catholic Colleges).

Family Engagement by invitation to our regular College events, our fortnightly newsletter, social media platforms (check out our Facebook and Instagram pages!).

Strong community ties with local support and social justice agencies such as Toowoomba Transition Support Services, St Vincent de Paul, Protea Place, St Patrick's Parish.

Intervention and Postvention strategies on campus for identification and referral for students who may need support, across all year levels.

A supportive Wellbeing Team, trained and with experience in restorative practices and mental health and wellbeing, consisting of:
Assistant Principal: Mission and Student Wellbeing, Mrs Heather Hagemann
Email: heather.hagemann@twb.catholic.edu.au
Middle Leader Student Wellbeing, Mrs Juanita Doherty
Email: juanita.doherty@twb.catholic.edu.au
Middle Leader Student Wellbeing Support, Mrs Megan Schulze
Email: megan.schulze@twb.catholic.edu.au
A fulltime Psychologist in the role of College Counsellor, Ms Renee Hunter
Email: renee.hunter@twb.catholic.edu.au
A College Chaplain, Wednesday to Friday, Ms Catherine Skuse
Email: catherine.skuse@twb.catholic.edu.au
A Cultural Liaison Champion, Monday to Friday, Ms Amii Brown
Email: amii.Brown@twb.catholic.edu.au
Useful Wellbeing and Support Links for Students

Beyond Blue is one of Australia's best known mental health and wellbeing support organisation. They provide support programs to address issues related to depression, suicide, anxiety disorders and other related mental illnesses. Along with a comprehensive website, the beyond Blue Support Service provide 24/7 phone support, Chat online 1pm-12am / 7days a week, email support and a range of community chat forums 1300 22 4636 www.beyondblue.org.au

Kids Helpline is a free Australian telephone and online (webchat and email) counselling service for young people aged between 5 and 25. 1800 55 1800 https://kidshelpline.com.au

1300 MH CALL: Mental health access line
1300 MH CALL (1300 642255) is a confidential mental health telephone triage service that provides the first point of contact to public mental health services to Queenslanders. 1300 MH CALL is available 24 hours a day, 7 days a week and will link to the caller's nearest Queensland Public Mental Health service.
https://www.qld.gov.au/health/mental-health/help-lines/1300-mh-call
eheadspace provides free online and telephone support and counselling to young people 12 - 25 and their families and friends.
Call 1800 650 890, 9am-1am AEST / 7 days a week. https://headspace.org.au/eheadspace/
Student Reminders of College Guidelines and Expectations
Use of Earbuds
As per the guidelines outlined in the College Student Planner, students are not to use personal electronic devices (mobile phones or earbuds) at school within the hours of 8.30am – 3.00pm, without permission from the Principal. Any device found switched on in the possession of a student while they are at school will be confiscated and the parent/carer will be contacted by the office. The electronic device can then be collected by the parent/carer at the end of the school day. The instruction is clear and Homeclass teachers spent a good deal of time ensuring this was clearly communicated during the start of year Housekeeping session in Week 1. Students have all been asked to sign pages of the Guidelines in their Student learning Journals to indicate their compliance. These can be found on page 8, so please discuss these with your child. We trust that parents and carers are supporting the address of this matter from home by encouraging our girls to comply with College Guidelines.
Bullying (inclusive of cyberbullying)
There is no place for bullying at St Saviour's College. Bullying is a repeated pattern of behaviour which includes name-calling, taunting, mocking, making offensive comments, kicking, hitting, pushing, theft, inappropriate text messaging, sending offensive or degrading images by phone or internet, producing offensive graffiti, gossiping, excluding people from groups, and spreading hurtful and untruthful rumours.
Cyberbullying is a repeated pattern of behaviour, defined as, 'the aggressive, intentional act carried out by a group or individual, using electronic forms of contact, repeatedly and over time against a victim who cannot easily defend him or herself'. St Saviour's College is committed to promoting responsible and positive use of social media sites.
Summer Uniform
The uniform requirements are as follows:
White short sleeved blouse with red piping

College striped skirt (below the knee)

Red tie with College badge pinned in the centre

College green blazer (optional)

College white formal hat

White socks, mid-calf

Black leather lace up shoes (no buckles, casual styles, raised heels or coloured stitching)
* It is important that students are conscious of their skirt length remaining below the knee. This may require letting down the hem, to allow for a growth in height.
What is not acceptable:
Makeup or other cosmetics

Earrings other than one, in each lower earlobe

Earrings other than one pair of plain sleepers or studs; no 'decorative' earrings

Earrings larger than 5mm

No other jewellery apart from a plain, wristwatch

Coloured nail polish

Fake nails

Headbands with bows or any other detail

Unnatural hair colours or styles

Hair extensions

Black socks
"All laugh and pray together not one cold, stiff soul appears."
Catherine McAuley, circa 1830
For every day, I give thanks – God bless.
Heather Hagemann
Assistant Principal - Mission and Student Wellbeing
Library
Library News
COVID procedures are still in place – this means sanitising your hands when entering and exiting the library.
Welcome
What a time this term has sprung on us – COVID and rain! The library is still up and running and in this inclement weather what better option is there than sitting down, curled up with a good book.
Check out our books on display either in person or online (through our catalogue OR the images below). Remember you can go to our library online and see what there is both in hardcopy or ebook format for you to read.
The library is open at wet break times so come in, sit down and relax. Don't want to read a book? Then grab a puzzle page, or a colouring page and enjoy a time of relaxation by doing some mindful colouring.
See you in the library!
Library Hours
Monday – Friday: 8.00am - 8.30am.
Every break time during the school day (as able)
Monday, Tuesday and Wednesday: 3.00pm - 4.00pm.
Thursday: Tutoring for students is on 3.00pm - 4.00pm.
PLEASE NOTE:
Due to unforeseen circumstances, there will be occasions the library may be closed.
Please keep looking at the library section of the newsletter for further updates.
What's Happening in the Library?
We had a great Library Lovers Day and Queensland School Libraries Week. A number of students and staff 'showed their Love' of the library by writing what they loved about the library or a favourite quote from a book or poem. Just a small selection is shown below: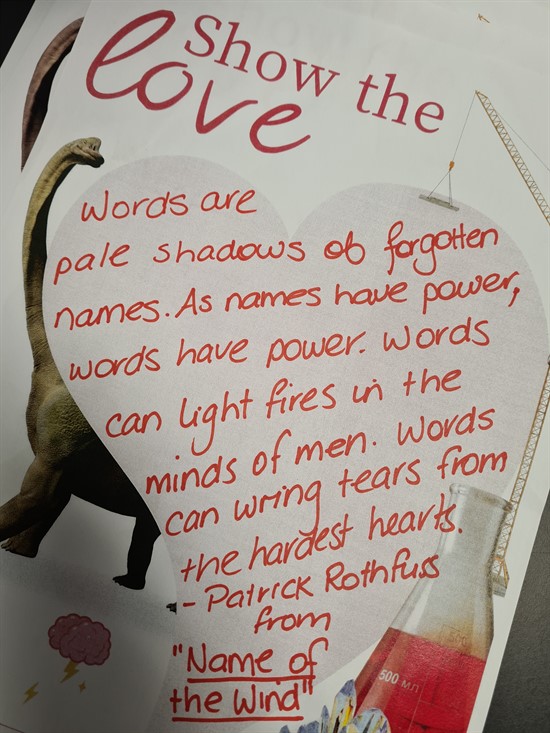 Reminders:
Students must remember to look after their resources, it can be very easy for an item to be damaged:
because a water bottle has leaked or even just having water condensing on the outside of the bottle

when they are left out on lockers overnight

when they are thrown into bag on top of fruit/food.
Please help us keep our resources in an appropriate state so all students can borrow them for a long time. Especially in these days of rain and wet weather.
Manners in the Library
Please remember to say "Good morning" or "Good afternoon" as you come into the library. We love seeing the students using our library, especially when they are polite and respectful to both the staff in the library and the users of the area. "Please" and "Thank you" are expected in asking and receiving help at any time in the library. Also remembering it is a shared space and to keep our voices at a respectful level.
Book Club Issue 2
Issue 2 will have been, or about to be, delivered to our Year 7 cohort this week – other year levels are more than welcome to order too. There are spare copies in the library OR you can check out the issue online: https://scholastic.com.au/media/6789/bc222_web.pdf
Remember all ordering is done via Parent Loop – instructions are on the website. The main aspect is to attach yourself to our school so the rewards points count towards our library and has your order coming to the school.
Any queries please contact Mrs King in the Library.
TLs and their Importance in Schools
A qualified teacher librarian and a well-resourced library increases student achievement.
Extensive research across America, the UK, Australia and Canada suggest that having a qualified school librarian, a well-developed library collection and collaboration and co-teaching between the teacher librarian and teaching staff all elevate student learning.
These relationships are consistently demonstrated over time and even when control for variables such as socio-economic status and school size are taken into account.
(Taken from Kay Oddone's Visual Literature Review)
The school library provides information and ideas that are fundamental to functioning successfully in today's information and knowledge-based society. The school library equips students with life-long learning skills and develops the imagination, enabling them to live as responsible citizens.
(Retrieved from: IFLA/UNESCO School Library Manifesto 1999 – IFLA)
New Books in the Library!
Come and check out our new books – some are on display and others on the shelf. If there is one you would like to read and you are not sure where it is – just ask at the front desk, we love helping someone make a connection with one of the books waiting to be read.
Non-Fiction: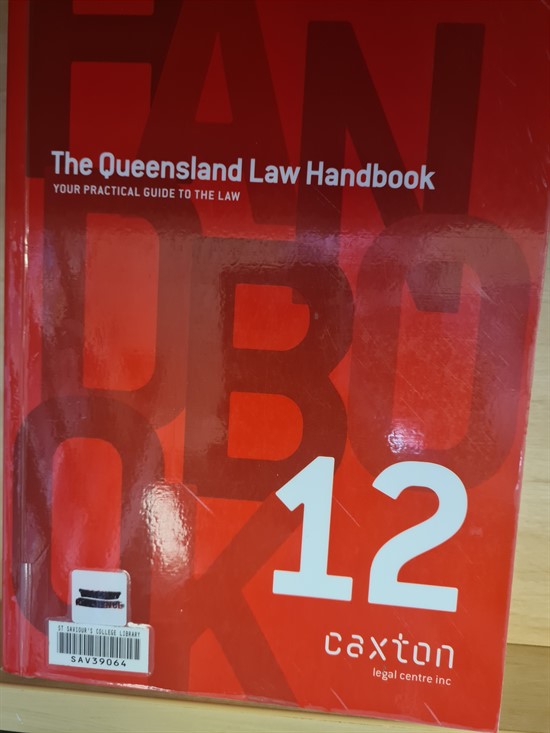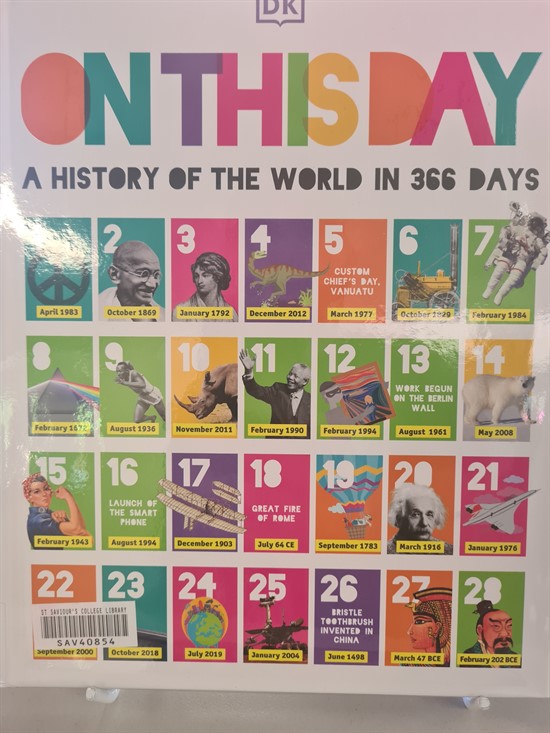 Graphic Collection: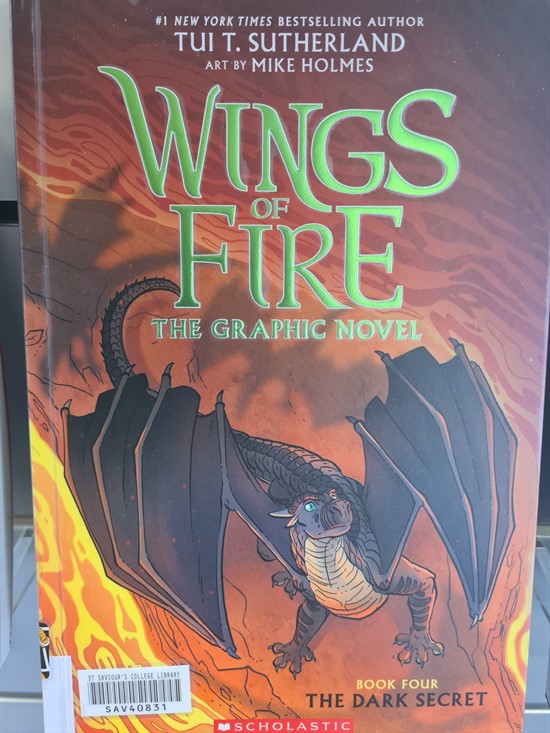 Senior Collection (for Years 10-12):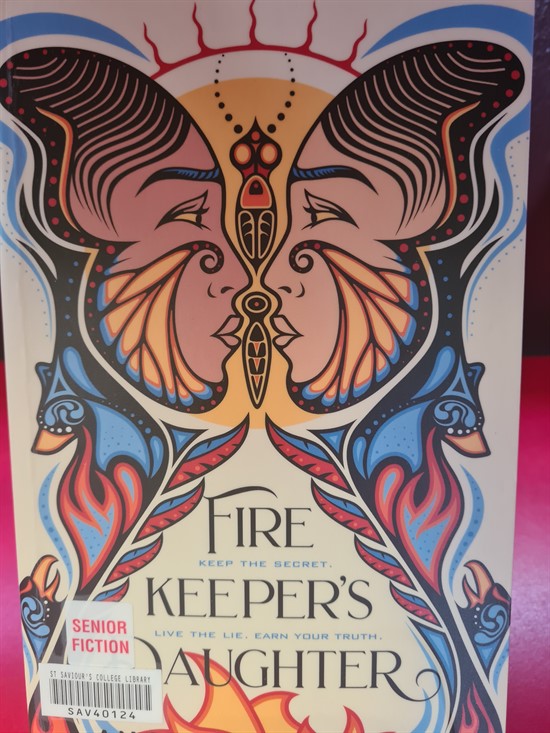 Fiction Collection:
Biographies Collection:
School Library Quiz – International Women's Day
Be ready next week with your knowledge! Every morning there will be a question in the morning notices based around "The first women to…"
If you are the first person to arrive at the library, with your student movement section of your learning journal signed and a correct answer, you will receive a little treat.
Stay tuned …
Date Claimers:
March 8th: International Women's Day
March 21st: World Poetry Day / Harmony Day
Author Joan Aiken:
"Children read to learn - even when they are reading fantasy, nonsense, light verse,
comics or the copy on cereal packets, they are expanding their minds all the time,
enlarging their vocabulary, making discoveries: it is all new to them."
Andrea King
Teacher Librarian
Mathematics
Throughout 2022, the Mathematics Department will be publishing mathematically minded puzzles in the newsletter. We are hoping that families or groups of students can put their minds together to solve the puzzle. It is a lot more fun if you do not Google the answer.
Here is the solution to last newsletter's challenge. There are many ways you could have arrived at the solution.
Here is this newsletter's puzzle:
Off the Wall in Art!
Year 9-10 Art classes have been investigating the work of street artists and have been inspired by the vibrant Toowoomba Street Art Scene to create a variety of mini tasks. Their first efforts were to create some 'Paste Ups' around the College. What is a paste up I hear you ask? They are paper designs that are designed to interact with the urban landscape. They are ephemeral and invite audiences to see the everyday in a new way. So far, we've had 'interactions' with stairwells, air conditioning units, light switches, cracks in the footpath and signage around the school. I commend the students for their innovative approach to brighten the mundane through their own take on Street Art at St Saviour's!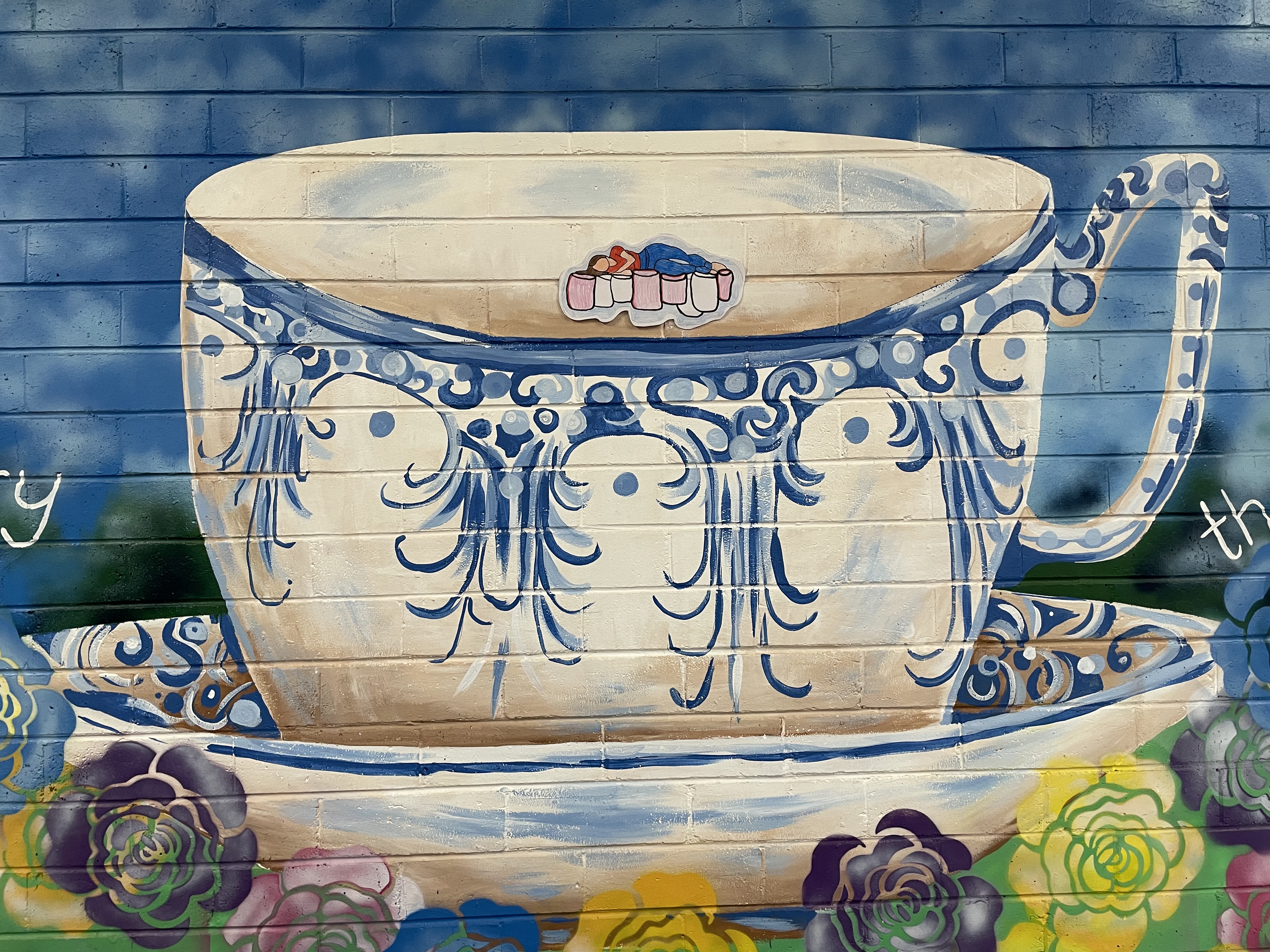 McAuley House Boarding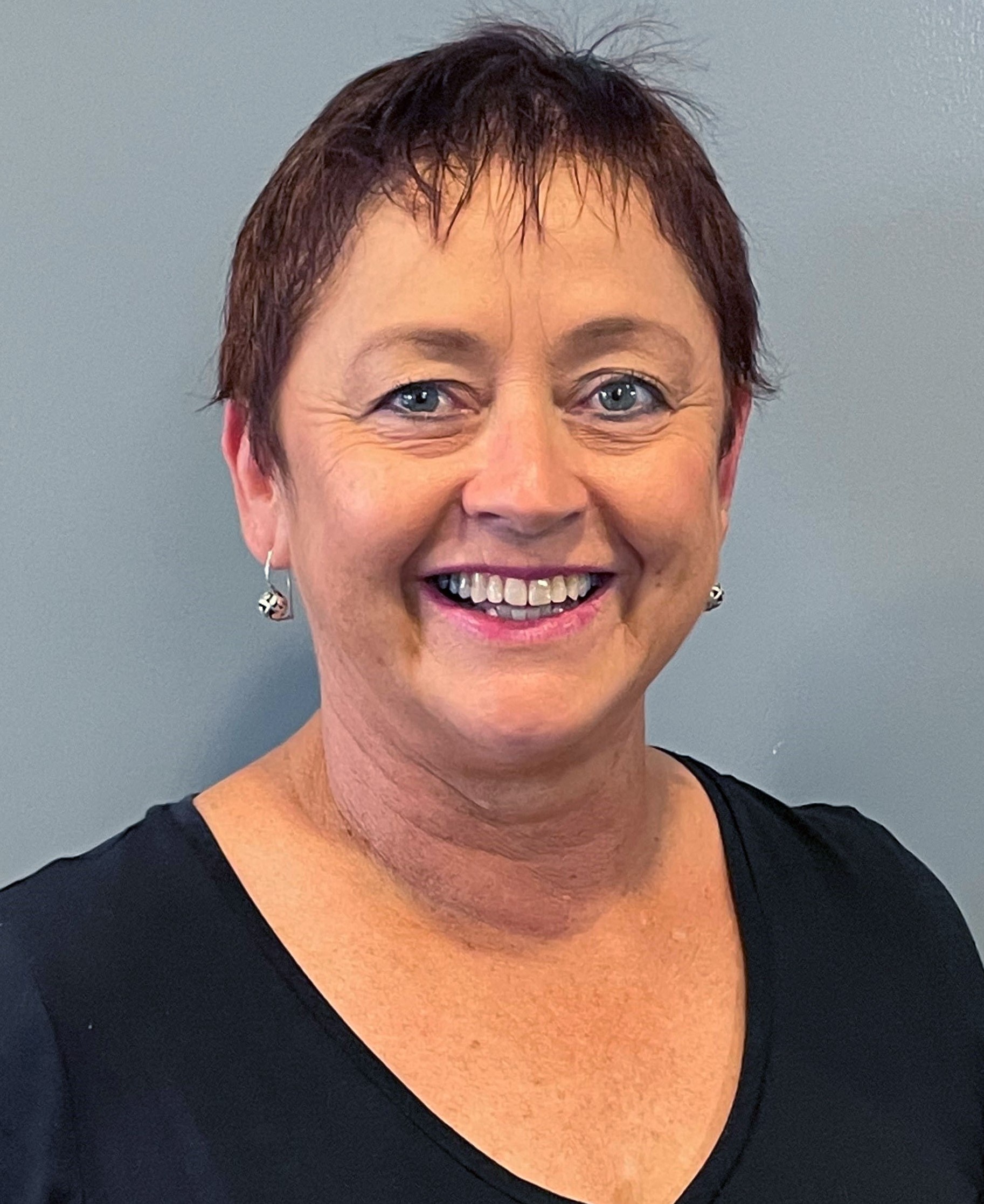 We have had another great few weeks in boarding even with the wet weather.
We have been taking the girls across to Groom Park a couple of afternoons a week for sports and activities. I feel it is important for the girls to be out of boarding and being active in the fresh air. If a student does not want to participate, they can choose to take a picnic blanket and relax under a tree. The benefits of natural light and well-being are well documented.
We have welcomed several new girls since our last newsletter.
Meg has joined us from Walgett and Nikyra and Laquarna from Yarrabah. We will have another six girls before the end of term from Kowanyama and Bamaga. It is exciting to see our boarding population growing and I am proud of the way the girls have welcomed and cared for our new arrivals.
On Friday afternoon some of our boarders enjoyed a very wet game of touch with Miss Hannah, only to come back and find out the hot water had been tripped. We managed to get it fixed but it was a bit of a wait for a hot shower.
With the wet weather over the weekend, we decided to have a disco and games night on Saturday and followed up with popcorn and movies on Sunday. Thanks to Bella, Ava, Ada and Meg for helping to get things organised. Miss Tanya and I realised very quickly we can't move the way we used to and that I am very bad at Tik Tok.
We have had 12 girls COVID positive and isolated in the annex. The girls have been exceptional in managing the situation and supporting each other. We had two birthdays in isolation, Jordan enjoying a KFC party provided by her family and Kaysharn enjoying a delicious cake from Mrs Greenhalgh.
Thank you for your continued support.
Nicole Booth
Boarding Manager
Sport
Netball News
St Saviour's College Netball offers the opportunity for students of all abilities and skill level to participate in the Toowoomba Netball Association Competition. Commitment to training and games throughout the season is expected of all our players as well as the high level of excellence in sportsmanship and conduct whist representing the College.
Games are played on Saturdays and Wednesday nights at either the netball courts at Nellie Robinson or the Glennie School.
Training is usually once a week and is conducted either at lunchtime or after school at our College Hall (Callaghan Centre).
The season starts in early March with grading weekends and trials.
Round 1 Saturday – May 1

Round 1 Wednesday – May 18
Competition is finished by late August, early September
Game times are based on the grade of the team.
Under 13 – 9.00am or 10.15am

Cadet teams – 11.30am, 1.00pm or 2.30pm

Wednesday 5pm onwards
Uniforms
All players are given a dress (on loan in 2022) they will require white socks and good netball appropriate shoes. A visor, hat, water bottle and jacket during winter is also a good idea.
Cost
The cost of netball is $180.30 this includes the fees for Netball Queensland, Toowoomba Netball and the College. These funds need to be paid during your registration. You can also apply for a Queensland Government Fair Play voucher which will take $150 off the cost of this sport. If players wish to play both Wednesday and Saturday, they will occur a further cost of $62.00 to cover Toowoomba Netball.
For more information contact the sports office at the College or greg.leathart@twb.catholic.edu.au
From the Careers Centre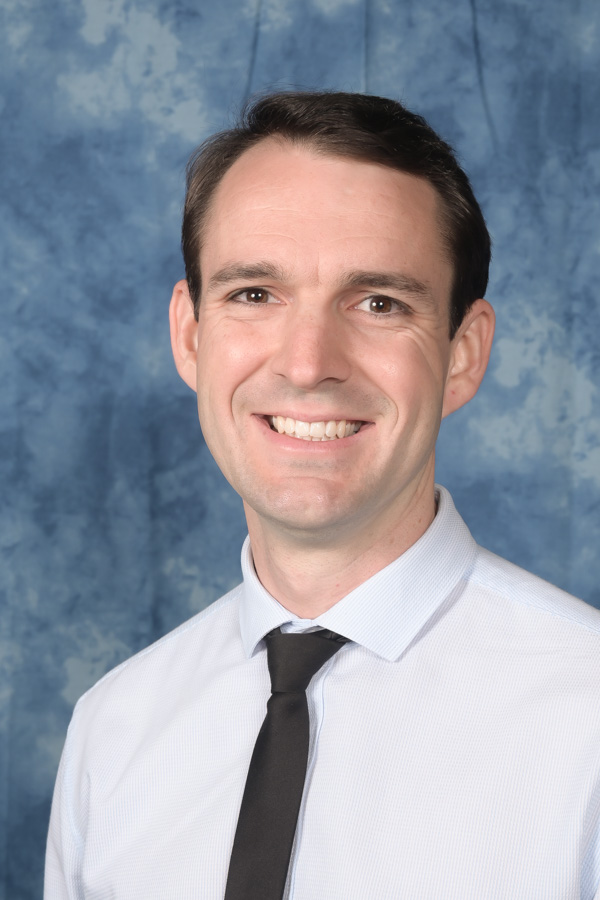 Work Experience: Year 10 - Tuesday 29 March to Thursday 31 March
As the work experience program commences at the end of Term One, it is strongly advised that you assist your daughter in securing a placement for this period as soon as possible. It is important to note, however, that the onus on finding a placement is on your daughter as we seek to provide her with opportunities to develop the communication skills needed to be successful in her post-schooling endeavours. An Expression of Interest form must be completed and returned to Mrs Cocks.
Work experience can help build your future. There are lots of ways you can find out what a job is like. You could read about it, watch videos, or even talk to someone in the job. But there's nothing really like experiencing it first-hand. That's exactly what work experience is – a way you can get a taste of a career and help steer you in the right direction when you're thinking about your future possibilities.
What is work experience? Work experience is where you get to spend time at a workplace and see what the people who work there do. You get to experience the daily operations of a business or organisation. It's also an opportunity for you to ask any questions you might have.
What are the benefits of work experience? Whether you're still in school, at university, or looking for work at any stage of your life, work experience can be a valuable tool. It can help you:
Pin down your future goals

Gain first-hand experience of a job

Improve your knowledge and skills

Build a network of contacts

See how the world works
And when you're applying for jobs in the future, it looks great on your resume too!
If you have any queries regarding work experience, please contact the St Saviour's College Career Development Practitioner – Mr Chris Grierson, or the Career Support Officer – Mrs Lisa Cocks.
Wellcamp Airport Event
Friday, April 1, 2022. 8:30am - 11:00am at the Wellcamp Airport, 1511 Toowoomba Cecil Plains Road. Students will have the opportunity to talk directly to employers from a large sector of Aviation about future careers within diverse Aviation sectors, with a focus on career pathways for students to consider. There are no costs associated with this event and a free breakfast will be provided to students. Please register your interest with Mrs Cocks by 10 March 2022.
UNIQ You
St Saviour's College is excited to be participating in an exciting new service that gives our girls the opportunity to And be part of a revolutionary initiative that will demystify industries and career paths that are less well-trodden and open up new prospects: UNIQ You.
Women are under-represented in many sectors - tech, transport, electricity and gas, construction, mining, aviation, water and sewage, agriculture, manufacturing, military and defence. UNIQ You believes that the best way to inspire girls to explore male dominated industries isn't by quoting statistics or preaching diversity, but by giving them access to honest insights from women who were once just like them. Our partnership with UNIQ You will allow grade 9 to 12 girls, sitting alongside a careers adviser or educator, to have a 30 minute, one-on-one video call with female advisers from around Australia.
Connecting girls to women in real world environments will create a space for frank and open conversations, helping them understand what a range of roles and careers look like. This will encourage girls to explore their options, challenge their own assumptions and discover a world rich with possibilities.
UNIQ You's technology allows for emotive conversations which will allow industry advisers to connect easily with girls across the entire state, whether they are in major cities or small regional and remote areas. The program also has a commitment to ensure the service is accessible to Indigenous and Torres Strait Islander girls.
Thirteen corporate partners have volunteered to work with UNIQ You and our school to date - selected on the basis that the industry sectors they represent have less than 40% representation of women: Aurecon, BMD, Boeing, Hutchinson Builders, Origin Energy, Oz Minerals (SA), Seqwater, Shell's QGC Business (QGC), Skedulo, Tesserent (VIC), Urban Utilities, Ventia and Yurika. The website can be viewed at uniqyou.com.au
If students are interested in making this connection with a female advisor, please come and see Mrs Cocks in the Careers Centre.
A Taste of Medicine (ATOM)
The University of Queensland Rural Clinical School of Medicine would like to advise of upcoming opportunities for students in 2022. A Taste of Medicine (ATOM) (formerly known as School Work Experience Program (SWEP)) will be offered on Wednesday 11 and Wednesday 25 May 2022, with registrations closing on 4 April. This day is aimed at Year 11 students who have a desire to pursue a career in medicine, offering students an opportunity to participate in clinical skills, spend time with medical students to gain a taste of what a day in the life of a medical student might look like. To apply to participate, please complete the on-line request form by scanning this QR code and registering with Mrs Cocks in the Careers Centre:
Girl Power Program
Energy Queensland recognises the benefits that diversity brings to their workplace and notes that Women are significantly underrepresented in trades. The Girl Power Program is intended to promote the opportunity of completing a trade apprenticeship to Female School Students. Successful completion of the program provides the benefit of providing the participants with exposure to robust selection process and will also enable the successful participants to enter the apprentice recruitment process at the fourth and final stage of selection for their 2023 statewide apprentice intake.
The Girl Power Program will be running in Toowoomba on Tuesday 23 March 2022.
The Girl Power Program Is designed for girls currently completing Grade 10, 11 or 12 and would include:
Attendance at an information session at Training Facility or local depot

Information on the apprenticeships we have on offer

Meet and greet with some of our female apprentices and tradespeople

Discussion on subjects that are recommended to select for year 11 and 12 If considering an electrical apprenticeship (Grade 10 students)

Information on our recruitment process

A tour of the EQ Training Facility/Depot

Invitation to complete the numeracy and literacy entrance assessment (Readiness Assessment) for interested participants at a future date

Opportunity to complete work experience program with a local Work Group (must have a White Card) at a future date.
SBA and Traineeships Vacancies
Certificate III Hospitality - Chipmunks Playland, Toowoomba
Certificate III Hospitality - Checkers on Tor, Toowoomba
Certificate III Hospitality - Café De Velo, Toowoomba
Certificate III Hospitality - YodThai Restaurant, Toowoomba
Certificate III Commercial Cookery - YodThai Restaurant, Toowoomba
Certificate III Hospitality - GPO Bar and Café, Toowoomba
Certificate III Commercial Cookery - Burke and Wills, Toowoomba
Certificate III Commercial Cookery - GPO Bar and Café, Toowoomba
Certificate III Business (including retail electives) - Pacific Fuels, Toowoomba
Certificate III Business (including retail electives) - Crackerjack Chicken, Toowoomba
SBA vacancies are advertised each fortnight in the newsletter and will be emailed directly to all students in Years 10, 11 and 12. If you wish to apply for a vacancy, please ensure you have completed an Expression of Interest Form (EOI), your resume is updated, you have written an appropriate cover letter, and that you follow the application directions in the advertisement. Once these documents are completed, hand them (or send via email) to Mrs Cocks, the Career Support Officer at lisa.cocks@twb.catholic.edu.au for submission on your behalf (unless the advertisement has specifically stated that you need to apply online or visit the business directly).
Chris Grierson
Career Development Practitioner