St Saviour's College Newsletter 2022 Term 1 Week 2
Principal
The Beatitudes
Welcome back to the new 2022 year! A delayed start, yes, but a strong start indeed!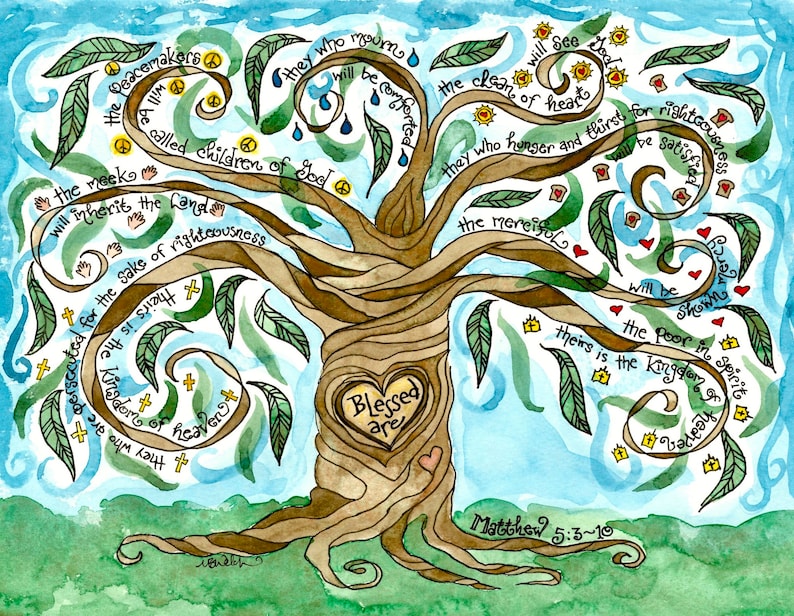 Last Sunday's Gospel is one of the most central Scriptural passages in the entire Christian tradition. The Beatitudes (Luke 6:17, 20-26) takes us through Jesus' proclamation of what it means to be 'blessed'. Interestingly, the opening verse reveals what the entire passage is about … "Jesus came down with the twelve and stood on a stretch of level ground". From here on in, a level playing field it was! I am sure the listeners at the time were perplexed that the individuals being 'raised up' were the poor, the hungry, the weeping, the hated, the excluded and the denounced. Further to this, Jesus gives no prestige to the rich, the adequately nourished and the contented.
I would like to think that, as a community, we pride ourselves on the fact that St Saviour's College is a 'stretch of level ground'. Here, each learner, irrespective of background or circumstance, is welcomed, belongs and is loved. They are challenged to unleash their personal potential, while the supportive staff around them, assist in tailoring individual pathways to suit each girls' interests, strengths and talents. That is why, over the past four years, our numbers have all but doubled. St Saviour's is increasingly becoming known as an outstanding College which offers both an equitable and excellent education, empowering young women in a changing world. For this reason, I look forward to seeing what the 2022 College year holds for each of us!
Class of 2021 - Congratulations
I am overjoyed with our 2021 results and full credit goes to our Class of 2021 for their commitment to learning. This Thursday, we were able to welcome back some of last year's seniors to receive commendation for their outstanding achievements.
Special congratulations to Kate Hudson-James who was the College Dux (McAuley Medallist). In addition, congratulations to our top of cohort alumni who were celebrated at our morning gathering. A summary of the results is below. Congratulations to all the girls and a special thank you to each of our teachers and staff members who walk alongside your daughters, ensuring their success each step of the way.
| | | |
| --- | --- | --- |
| ATAR Ranges | Percentage of Students | Queensland State Average |
| 95 and Above | 14% | 11.91% |
| 80 and Above | 71% | 46.87% |
| 70 and Above | 100% | 67.23% |
| QCE Attainment | 100% | 91.2% |
Year 7 to 11 Gold, Silver, Bronze 2021 Academic Awardees
Congratulations also to our current Year 8 to 12 students who were acknowledged last Thursday at a special online Semester 2, 2021 awards and badge presentation. It is an affirmation of the calibre of students we have here at the College to see so many of girls earn for themselves Gold, Silver and Bronze badges for their sustained effort and achievement in terms of their learning across another year.
Year 12 Leaders' Induction
Today we welcomed our Year 12 students and their families to a special celebration at the Senior Investiture. It was a wonderful time to acknowledge our Student Elected Leaders and see our Class of 2022 commit to a year of leadership, service, integrity and mercy.
Special thanks to all the parents and carers who were able to join us in our special outdoor celebration. We wish our Class of 2022 all the very best as they embark on their leadership journey.
College Captain: Charlotte Morcom
College Vice Captain: Kirra Baker
Mission & Identity Leader: Bianca Gardner
Cultural Leader: Elysse Thomas
Sport Leader: Tia Trezise First Nations People's Leader: Kellie McMahon
Coolock Leaders: Madison Fowler and Emily Ziegenfusz
Goretti Leader: Lily Dwyer
McAuley Leader: Kayla Duncan
Xavier Leader: Haylee Seng
COVID Impacts
I would like to acknowledge and thank staff, students and families for their compliance with COVID requirements over the past weeks. We have had an increased number of cases in the past week (yet minimal at this stage), and this has been well handled by our office staff and boarding, with the support of families.
We have a firm contingency in place at the boarding house. Currenlty we have a small number of affected students. I thank Boarding Manager, Ms Nicole Booth, and boarding staff for the way in which they prepared McAuley House for this contingency during the period of online learning.
We will continue to keep you in touch with any changes as they arise. Until further notice, our expectations around the wearing of masks, hand hygiene, staying home when unwell, and social distancing remains.
Staffing Updates
A huge welcome to the following staff who joined us at the commencement of the College year:
• Ms Narinder Loi (Maths)
• Mr Julian Smith (Teacher – Maths/Science)
• Mr Jed Burley (Teacher – Music/History/HPE)
• Ms Kara Jensen (Teacher – RE/Drama/HPE)
• Mrs Ann Young (Admin Officer – Front Reception)
• Ms Kate Hudson-James (Support Officer – Assisted Student Learning)
• Ms Catherine Skuse (College Chaplain)
• Ms Nicole Booth (Boarding Manager)
• Mrs Amii Brown (Community Liaison Champion)
• Ms Lucy Burling (Boarding Supervisor)
• Ms Siobhan Landsdown (Boarding Supervisor)
• Mrs Cristina Calderon (Boarding Supervisor)
• Ms Michelle Mallette (Boarding – Laundry)
• Miss Hannah Purvis (Boarding Supervisor)
We were blessed to see the return of Mrs Megan Schulze (Middle Leader – Student Wellbeing Support), after having last year off on maternity leave. Earlier this term we bid farewell to Ms Lucy Leicht, who is having the remainder of the year off on maternity leave. We wish Lucy and her husband Corey all the very best as they embark on this exciting new journey of parenthood.
Sadly, we have two members of staff who won't be returning to the College. Mrs Zoe Marks worked as Business Manager at the College since 2019. During that time, Zoe worked tirelessly to put structures in place to streamline financial processes and office management. In addition, Zoe was responsible for leading up many refurbishments and improvements to the College. While we are sad to see Zoe move on, we understand her and her young family's desire to return to NSW to be closer to loved ones.
Jesse Bolton served as Boarding Manager since 2019, whilst retaining a teaching load in the day school. Jesse brought with her a great vision and passion for boarding and a great love for the girls. She was also very generous with her time in relation to basketball and worked closely with many girls to foster their sporting pathways. Jesse took personal leave part way through 2021 and sadly, has since made the decision not to return to the College.
I thank both Zoe and Jesse for the legacy they leave behind. Both women made enormous contributions during their time at St Saviour's and will be well missed for their work ethic, conviction and commitment to the success of the College.
I wish to personally thank all staff for their hard work leading up to the commencement of the 2022 year. As anticipated, our 'learning together – apart' online learning phase which provided learning opportunities for Years 11 and 12 students, as well as rich tasks for our Years 7 to 10 students, proved most successful. This does not come by chance, rather careful planning and hard work by our dedicated teachers and staff.
We look forward to another quality year of teaching and learning.
Improvements to the College Over the Holiday Break
Many thanks to our Business Manager, Mr Steve Metzroth, grounds and maintenance staff, Mr Darren Giuffrida and Mr Col Coonan, IT Manager, Mr Josh Taylor, as well as our dedicated contractors, who have been very busy over the summer break ensuring the following works were completed:
Updated student devices for Years 7 and 9-12

Admin reconfiguration – removal of compactus and addition of new office areas

Oval rejuvenation

Relocation of Careers Centre

Relocation of Counsellor's office

Archiving room cleared and records being catalogued by Grace – relocation of Support Officers to this space

New Australian native plant garden – front of Callaghan Centre

Neil Street Bus Shelter upgrades

Relaying of pavers/flood mitigation in Callaghan Centre/Mary Rose walkway

Laptop cabinet/charging station in boarding

Set up of Convent annexe as boarder COVID isolation area

Purchase of new 12-seater van

Student services – self-service area
Calendar Changes
There have been numerous changes take place since the start of the year to accommodate COVID requirements. Please note the following changes moving into the future:
Wednesday 11 March: International Women's Day Breakfast
Tuesday 22 March: Harmony Day (12.30pm until 3pm)
Wednesday 18 – Friday 20 May: Year 8 Camp (Noosa)
Monday 23 – Wednesday 25 May: Year 7 Camp (Camp Cooby)
It is so wonderful to be back. Best wishes to all our students, staff and families for, what I trust, will be a successful year.
Blessings for the coming weeks.
Sharon Collins
Principal
Deputy Principal - Curriculum
Ash Barty, the Metronome and 'Good Luck'
My two most hated words when it comes to academics is Good Luck. "Good Luck on your exam.' 'Good luck with your oral presentation.' 'Good luck for the win'. I just can't abide those sentences. Those students who achieve highly in exams did not just 'get lucky' on the day. The student who nails the oral presentation did not just get lucky and deliver an intelligent, confident speech. The team who wins the game against a tough opposition did not get lucky. They did the work.
In my experience coaching students academically, I see a pattern emerge year after year. An aptitude for school work, or sometimes referred to as "innate ability" evaporates in secondary schooling – somewhere between years 8 and 10, students must adopt a different approach to experience success – they must farewell the notion of luck and embrace the notion of grunt. Grunt is dogged determination, it's guttural and primal; it isn't pretty or fun, or superficial. It's the involuntary noise we make when we are truly up against it.
Like Ash Barty – in the second set of the Women's Australian Open Final. Like many of you, I sat in the comfort of my lounge chair, willing a win from our indomitable Ash. Like the rest of Australia, I am in awe of her – down to earth, relatable, gracious, unflinching and when up against it - by being four games down in the second set - she had some serious GRUNT work ahead of her.
In watching interviews with Ash, she always seems to keep it simple – she talks about her team, the WE and never the I in her wins, the process, the strategy and most revelatory – the WORK. In the lead up to the game, she emphasised that point. "We've done all the work, I've given myself the opportunity. I put trust in the work that we've done - more than surprising myself. I've known that I've done the work."
Nothing breeds confidence like doing the work.
Beginning Musicians practise with metronomes to improve their timing. The mechanism provides a consistent click at each interval – and the metronome is a symbol that reminds us that our habits become who we are. Artistotle said, "We are what we consistently do – thus Excellence is a Habit, not an act".
For all of us, as we chase success of all different kinds - whether it be in the classroom, in our part time jobs, in our roles as sisters, daughters, carers, in our cultural pursuits or on the sporting fields, it is our metronome that will govern our success – not our fleeting moments of brilliance, or cramming sessions, or a lucky quick flick pass out the back that results in a try. It is the 'back-hand slice' that we have practiced so often, that we know exactly how and where to land every shot, on every inch of the court, on any type of surface. There is no luck in success in any field - there is just dogged, metronomic consistency and the confidence that 'just doing the work' breeds.
COVID
Across the coming terms, I am confident that we will face many COVID cases within our school community – amongst students, teachers and school officers – it would seem that COVID is on its way.
From a learning perspective, our new COVID normal presents some challenges; but not insurmountable challenges. If your daughter is a close contact or tests positive to COVID-19, please take the following steps:
COVID Positive:
Communicate your daughter's situation to the College office.

Focus on getting better and take time to recover.

A medical certificate is not required, but a photograph of your daughter's positive RAT or results of a PCR is required for extensions for assessment. Please email this to the office at the following address

welcomestsav@twb.catholic.edu.au

Once your daughter has recovered and is well enough to reengage with her studies, have her email me: jessica.wade@twb.catholic.edu.au and I will enact the process for obtaining extensions on her behalf.

Students will not be penalised for missing school due to COVID-related illness.
COVID Close Contact:
Communicate your daughter's situation (close contact) to the College office.

Engage with school work on Canvas.

Liaise with teachers via email if work is unclear or if students are unsure of next steps in their learning.

Assignments are still expected to be completed on time; however, if your daughter has an exam that is missed whilst isolating, this will be rescheduled once she returns.

Students will not be penalised for missing school due to COVID-related absence.
Assessment Calendars
Assessment Calendars for Term 1 have been uploaded to the College website (https://www.ssctwb.catholic.edu.au/assessment-calendars) and have been emailed to all student and parents on Friday of Week 3. These assessment calendars are a fantastic source of information and great to use when planning for hectic times in the term. I encourage all families to print these assessment calendars and display them in a prominent place in the home.
Jessica Wade
Deputy Principal - Curriculum
Assistant Principal - Mission and Student Wellbeing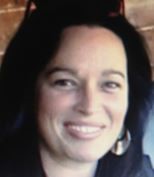 Faith and Mission
Our theme for 2022 challenges us to be the head, heart and hands of Mercy. May we think positive thoughts, love compassionately and selflessly and be the hands of Catherine for those around us.
A big shout out to those students who were at school for the first two weeks of school. Not only were they all a big help, but they kept our spirits up with their positive attitudes and collegiality over the last two weeks. And for everyone else, we are so happy to have the whole "team" back together! Our community has not been the same without everyone here. Hearing the sounds of laughter and joyful chatter and seeing the excited greetings students were exchanging, makes our community complete once more. We start off the year as we mean to finish – empowered and driven to be the best version of ourselves.
Jesus, you place on my forehead the sign of life's frailty:
"Remember you are dust, and to dust you shall return."
How not hear this wise advice?
One day my life on earth will end; the limits on my years are set,
though I know not the day or hour.
Shall I be ready to go to meet you?
Let this holy season be a time of grace for me and all this world.
"Teach us to number our days aright, that we may gain wisdom of heart."
O Jesus, you place on my forehead the sign of your saving Cross:
"Turn from sin and be faithful to the gospel."
May God's cause be the only concern of our hearts; and let the people of God say:
Amen
Project Compassion Launch
The theme of Project Compassion 2022 is 'For All Future Generations' and reminds us that the good that we do today will extend and impact the lives of generations to come. It invites us to make the world a better place by working together now and finding long-term solutions to global issues. This year's theme comes from the biblical story of Noah's Ark. More specifically, when the flood waters subsided, a rainbow appeared in the sky and the dove returned with an olive branch indicating a new beginning. God said, 'This is the sign of the covenant that I make between me and you and every living creature that is with you, for all future generations' (Genesis 9:12)
Within our College community over this term, our Youth Ministry team will be sharing stories from those in our global community and we will be collecting donations in our Homeclass for Caritas – Project Compassion, as we do each year.
Giving a platform for people who experience poverty and hardship helps our community to be more aware of those in the world who, despite living a life with so little, still find time to give selflessly of themselves. I have seen acts such as these in our loving community several times this week; girls who are enduring some really challenging life experiences, yet still put on a happy face and try to make a positive difference in the lives of their fellow Mercy girls. This is truly the head, heart and hands of Mercy.
Student Wellbeing
Parent Information Evening Online
Starting secondary school is a momentous part of a young person's life. The key concern for most students is, "will I know what to do, where to go and will I have people I know?". In fact, these are the questions that stay with us right through our life in any new situation, no matter what age. At St Saviour's, we work hard to ensure that the transition will be as smooth and stress-free as possible for our new students. We endeavour to walk gently beside one another, working to ensure each student feels welcome, valued and appreciated for the gifts they bring to our culture-rich community. For this reason, Week 3 started with a welcome and information evening for our new students and their families. We had many new families join us on-line. If you would like a copy of this presentation, please contact the College Office.
Student Support
The College maintains its commitment to supporting all students attending St Saviour's to feel safe, loved and that they belong. The College promotes social and emotional learning (SEL), which is about developing the ability to care for others, make responsible decisions, establish positive relationships and handle challenging situations. These skills are essential for developing resilience and the personal attributes that promote wellness, prevent illness and support recovery. The College also employs a best practice model of engaging with families and to provide a restorative approach to conflict within the community. Our College Pastoral Program embeds the PERMAH approach to wellbeing, with a Catholic lens of our Core Values. Our Wellbeing team actively encourages:
Partnerships with other schools (St Mary's College, St Saviour's Primary School. Our Mercy partner schools and other Toowoomba Diocesan and Catholic Colleges).

Family Engagement by invitation to our regular College events, our fortnightly newsletter, social media platforms (check out our Facebook and Instagram pages!).

Strong community ties with local support and social justice agencies such as Toowoomba Transition Support Services, St Vincent de Paul, Protea Place, St Patrick's Parish.

Intervention and Postvention strategies on campus for identification and referral for students who may need support, across all year levels.

A supportive Wellbeing Team, trained and with experience in restorative practices and mental health and wellbeing, consisting of:
Useful Wellbeing and Support Links for Students

Beyond Blue is one of Australia's best known mental health and wellbeing support organisation. They provide support programs to address issues related to depression, suicide, anxiety disorders and other related mental illnesses. Along with a comprehensive website, the beyond Blue Support Service provide 24/7 phone support, Chat online 1pm-12am / 7days a week, email support and a range of community chat forums 1300 22 4636 www.beyondblue.org.au

Kids Helpline is a free Australian telephone and online (webchat and email) counselling service for young people aged between 5 and 25. 1800 55 1800 https://kidshelpline.com.au

1300 MH CALL: Mental health access line
1300 MH CALL (1300 642255) is a confidential mental health telephone triage service that provides the first point of contact to public mental health services to Queenslanders. 1300 MH CALL is available 24 hours a day, 7 days a week and will link to the caller's nearest Queensland Public Mental Health service.
https://www.qld.gov.au/health/mental-health/help-lines/1300-mh-call
eheadspace provides free online and telephone support and counselling to young people 12 - 25 and their families and friends.
Call 1800 650 890, 9am-1am AEST / 7 days a week. https://headspace.org.au/eheadspace/
Student Reminders of College Guidelines and Expectations
Mobile Phone Use
As per the guidelines outlined in the College Student Planner, students are not to use their phones at school, within the hours of 8.30am – 3.00pm. Any mobile phone found switched on in the possession of a student while she is at school will be confiscated and the parent/carer will be contacted by the office. The electronic device can then be collected by the parent/carer at the end of the school day. The instruction is clear and Homeclass teachers spent a good deal of time ensuring this was clearly communicated during the start of year housekeeping session in Week 1. We trust that parents and carers are supporting the address of this matter from home, by encouraging our girls to comply with College Guidelines.
Leaving the College Grounds
When students are dropped off at the College to start their school day, there is the expectation from parents, carers and College staff, that students do not leave the school grounds, without the permission of a supervising adult. This includes a note from a parent or carer or an email sent to the College admin team.
Bullying (inclusive of cyberbullying)
There is no place for bullying at St Saviour's College. Bullying is a repeated pattern of behaviour, which includes name-calling, taunting, mocking, making offensive comments, kicking, hitting, pushing, theft, inappropriate text messaging, sending offensive or degrading images by phone or internet, producing offensive graffiti, gossiping, excluding people from groups and spreading hurtful and untruthful rumours.
Cyberbullying is a repeated pattern of behaviour defined as, 'the aggressive, intentional act carried out by a group or individual, using electronic forms of contact, repeatedly and over time against a victim who cannot easily defend him or herself'. St Saviour's College is committed to promoting responsible and positive use of social media sites.
Summer Uniform
The uniform requirements are as follows:
White short sleeved blouse with red piping

College striped skirt (below the knee)

Red tie with College badge pinned in the centre

College green blazer (optional)

College white formal hat

White socks, mid-calf

Black leather lace up shoes (no buckles, casual styles, raised heels or coloured stitching)
* It is important that students are conscious of their skirt length remaining below the knee. This may require letting down the hem, to allow for a growth in height.
What is not acceptable:
Makeup or other cosmetics

Earrings other than one, in each lower earlobe

Earrings other than one pair of plain sleepers or studs; no 'decorative' earrings

Earrings larger than 5mm

No other jewellery apart from a plain, wristwatch

Coloured nail polish

Fake nails

Headbands with bows or any other detail

Unnatural hair colours or styles

Hair extensions

Black socks
"All laugh and pray together not one cold, stiff soul appears."
Catherine McAuley, circa 1830
For every day, I give thanks – God bless.
Heather Hagemann
Assistant Principal - Mission and Student Wellbeing
Library
Library News
COVID procedures are still in place – this means sanitising your hands when entering and exiting the library.
Welcome
Welcome to a new year at St Saviour's College. It has been a busy start to the year and everyone has been positive and happy. I am looking forward to seeing what the year will bring.
The library is a community orientated space that welcomes all students and parents into its space. It acts as a link between curricula, social and personal aspects of our students' lives.
Free reading has been identified as having a positive impact on literacy levels and we try to keep our resources up to date and relevant, both to our students' interests and to classroom learning.
Library Hours
Monday – Friday: 8.00am - 8.30am.
Every break time during the school day (as able)
Monday, Tuesday and Wednesday: 3.00pm - 4.00pm.
Thursday: Tutoring for students is on 3.00pm - 4.00pm.
PLEASE NOTE:
Due to unforeseen circumstances, there will be occasions the library may be closed.
Please keep looking at the library section of the newsletter for further updates.
What's Happening in the Library?
Library Lovers' Day is this week and begins Queensland School Libraries week.
Check out our display: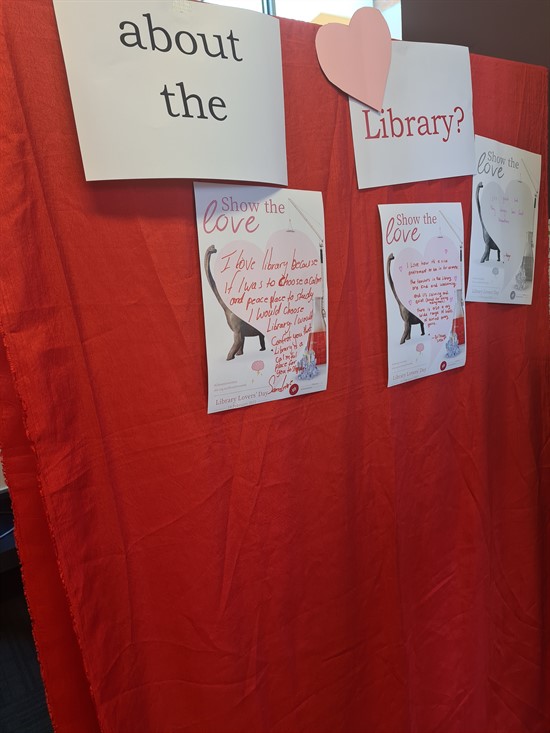 Also go and visit our school Instagram page and view our Library Lovers' Day post!
Library Lovers' Day (information retrieved from: https://www.alia.org.au/libraryloversday)
The theme for Library Lovers' Day 2022 is 'Show the Love'.
Queensland School Libraries Week (information retrieved from: http://www.qsla.org.au/qslw)
Queensland School Library Week will be celebrated from Monday 14 to Friday 18 February. Our theme is School Libraries – The Heart of Learning.
School Libraries - The Heart of Learning. What does this look like for you? Take a photo or produce an artwork to illustrate your ideas.

The winning school entry will be submitted for the state competition.
Reminders:
Students must remember to look after their resources, it can be very easy for an item to be damaged:
because a water bottle has leaked or even just having water condensing on the outside of the bottle

when they are left out on lockers overnight

when they are thrown into bag on top of fruit/food.
Please help us keep our resources in an appropriate state so all students can borrow them for a long time.
The library will be open at lunch times from Monday – Friday where possible. There will be times where the library will need to be closed but we try to keep it open as often as possible.
Manners in the Library
Please remember to say "Good morning" or "Good afternoon" as you come into the library. We love seeing the students using our library, especially when they are polite and respectful to both the staff in the library and the users of the area. "Please" and "Thank you" are expected in asking and receiving help at any time in the library. Also remembering it is a shared space and to keep our voices at a respectful level.
Book Club Issue 1
Issue 1 has been delivered to our Year 7 cohort this week – other year levels are more than welcome to order too. There are spare copies in the library or you can check out the issue online: https://scholastic.com.au/media/6622/bc122_web.pdf
Remember all ordering is done via Parent Loop – instructions are on the website. The main aspect is to attach yourself to our school so the rewards points count towards our library and has your order coming to the school.
Any queries please contact Mrs King in the Library.
What Do TLs Do?
Quite often our job is misunderstood as to what we actually do besides purchase books.
Our job is to ensure that learners (this can be students, staff and/or parents) are effective users and producers of ideas and information. This is across grade levels and learning areas. We teach and model: inquiry/research; evaluating resources; digital citizenship; creating and sharing.
My job is to liaise with teachers and work with classes around ICT capabilities specifically in relation to research skills, as well as managing and resourcing the library with relevant resources for both curriculum and pleasure reading.
New Books in the Library!
Come and check out our new books – some are on display and others on the shelf. If there is one you would like to read and you are not sure where it is – just ask at the front desk. We love helping someone make a connection with one of the books waiting to be read.
General Collections: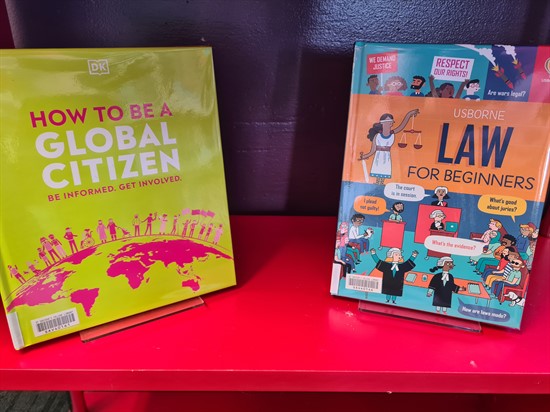 Graphic Collection:
Senior Collection (for Years 10-12):
NEW MANGA BOOKS
Manga Collection: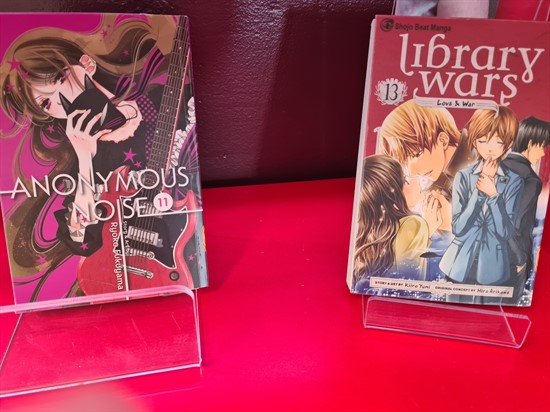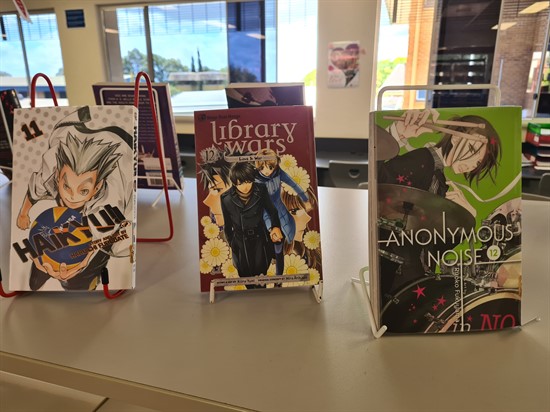 Date Claimers:
February 14th – 18th: Queensland School Libraries Week
February 14th: Library Lovers' Day
March 8th: International Women's Day
Author Joan Aiken:
"Children read to learn - even when they are reading fantasy, nonsense, light verse,
comics or the copy on cereal packets, they are expanding their minds all the time,
enlarging their vocabulary, making discoveries: it is all new to them."
Andrea King
Teacher Librarian
Business and Financial Literacy
It is going to be a big year in the Business Department with a variety of new learning experiences planned.
Over the holidays, we have set up a financial literacy noticeboard outside KR10 where students can access information about upcoming events and other initiatives being implemented in the department this year. The Certificate III Business travel agency has also had a revamp and is looking fabulous. The College purchased a variety of Business books for students to borrow; many of these are located in the back of KR10 or can be found in the library. We also have a subscription to Money magazine so students can keep abreast of all things finance.
The ASX stock market game is open for registrations now. Any students wanting to participate in the game will require a username and password – email me Alyson.Holmes@twb.catholic.edu.au and I will organise. Cash prizes are available to the winners with 1st place in Australia receiving $600.
Our new financial literacy program has got off to a good start. This term we will be participating in Global Money Week, a global money awareness celebration that takes place in March every year and we have secured two student presentations. On the 10 March representatives from Heritage Bank will be visiting to talk to Year 11 and 12 students about saving, investing and borrowing. This will be during Period 2 and the lunch break and all students are expected to attend. The information presented will not only help them in their day-to-day life as an adult but also in many of their Maths assignments coming up.
On 16 March there will be a presentation to the Years 7 – 9 students from the Australian Taxation Office. This presentation will cover why we pay tax, how students can obtain a tax file number and how to protect their personal financial information online.
Our Financial Literacy Facebook page has started to get some followers. Feel free to follow us - @SSCFinLit
I am on the lookout for a contact at Centrelink who could provide students with information about assistance available to them if they need to move to attend university or other training upon completion of Year 12. If you, or anyone you know, have the skills and time to come in and speak to the students about anything finance, then I would love to hear from you. You can email me at Alyson.Holmes@twb.catholic.edu.au
Alyson Holmes
Business, Design, Humanities
Mathematics
Throughout 2022 the Mathematics Department will be publishing mathematically minded puzzles in the newsletter. We are hoping that families or groups of students can put their minds together to solve the puzzle. It is a lot more fun if you do not Google the answer.
AIP Photography
The Year 11/12 Arts in Practice class recently participated in a workshop with Photographic Society of QLD Vice President, Mr Tryg Helander. Students learnt about the tools available to them in post-production of their photographs, as well as how to get the most out of their digital cameras. Tryg gave us a run down on how to take fabulous photographs through a greater understanding of aperture, shutter speed and ISO. Tryg also took us through the P, A, S and M 'modes' on all digital cameras and shared his own amazing images with us from an illustrious career as a sought-after photographer in the commercial field. He has won various international photographic competitions and has a fabulous portfolio. In addition, Mr Helander discussed how to successfully earn a career in the world of commercial photography. The class is preparing to submit entries into the Toowoomba Takatsuki Sister Cities Photography Exhibition, so this workshop was invaluable. We thank Tryg Helander for the generous donation of his expertise and time.
Short Story
Holiday Upheaval
(Audrey Below, Year 7)
"Pass me a snack," Dad said, as we were anxiously waiting for the tow truck to come on the side of a busy Brisbane highway. I sighed and looked in the cool bag which was nestled on the backseat between my brother and me. Handing dad a sandwich, I turned to see my older brother Thomas taking selfies on Snapchat. I giggled. "Audrey!" he shouted. I smiled mischievously, knowing I had caught him out, but as the older brother, he decided to let it slide.
"The tow truck is here!" Mum yelled. At this point, I didn't know whether to be excited or extremely upset; we had a 50/50 chance of making it to the ferry to Moreton Island or being towed home. There was no more time to ponder as everything happened so quickly. Before we knew it, we were driven to a nearby service station by Jarod, who was hiding a stubbly chin and a big grin under his face mask.
For the next few hours Mum, Tom and I were holed up in the corner of a small cafeteria which smelled like sausage rolls and coffee, while we waited for dad and the mobile mechanic to replace the torn fan belt. With each minute, our mood darkened as the hope of making it to the next ferry disappeared. "Let's stay positive," Mum said, but I imagined ourselves being towed back to Toowoomba and not making it to our destination.
Anxiously walking to the car, I couldn't tell whether or not Dad was happy. I kept telling myself not to keep my hopes up as we still had a chance of going home.
"This is Tynan, the guy who fixed our car," Dad said. I was shocked. After hours of difficult work in the hot sun, Tynan had been able to restore the torn fan belt and we were good to go!
About an hour later, we were on the ferry. The wind pulled back my long hair as I looked into the distance at the sparkling deep blue ocean. After everything we had been through, we were about to have a great holiday. I spent most of it snorkelling and doing handstands amid the little wrecks.
Science
It is great to see the Titration Club back up and running! We meet ever Tuesday during first break in JG4. If you want to learn what Titration is and how to perform this technical skill, it would be great to see some Year 7, 8 ,9, 10 and 11 there during some upcoming Tuesdays.
Year 7 and 8s this week collected their StileX workbooks. StileX is designed to support students' ability to take their own notes during class and to support their study and revision at home. The workbook and accompanying app work hand in hand and will be linked to your students' Stile accounts. Please direct any messages to your science teachers, Mrs Schulze or Mrs Loi.
Cameron Love
Middle Leader - Science
McAuley House Boarding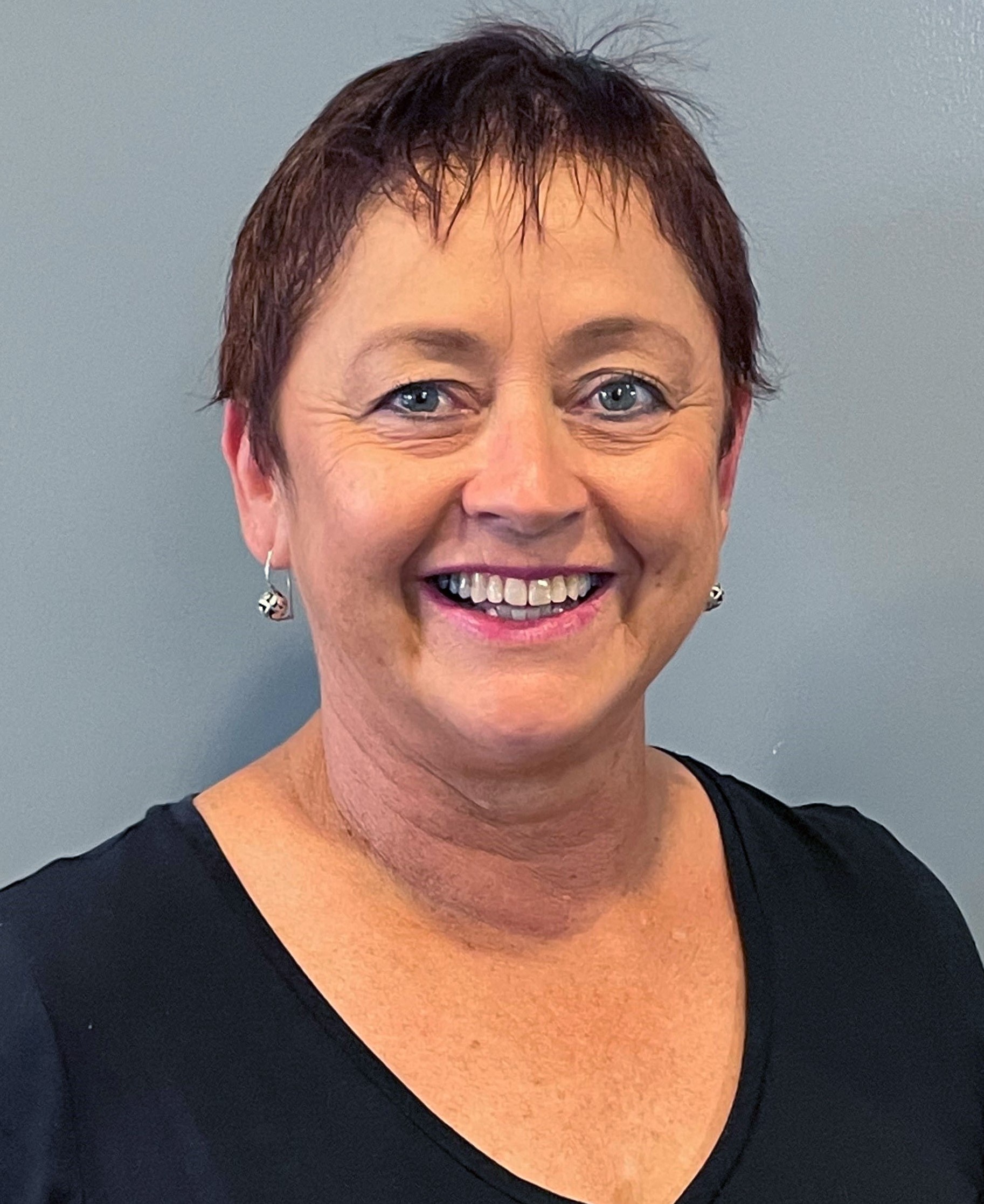 Welcome Back to all our Wonderful Boarders
I hope you have all had a lovely break and had time to create special memories with family and friends.
I am very excited to take on the role of Boarding Manager and wish to acknowledge Ms Tanya Brown for her time in the role.
I have a background in teaching and have spent the last six years working with Transition Support Services supporting students from remote Indigenous communities take up placements at boarding schools throughout South-East Queensland.
I am living onsite with my son Lawson and our dog Wicket.
Over the break, we have enjoyed refreshing some of the areas in boarding including the entrance foyer, dining room and the recreation room. We have some new furniture, wall art, plants and pictures which help to make the space feel a little more like a 'home away from home'. We have also set up the annex (old Convent) as our COVID isolation hub.
We are excited to have several new staff joining us as Boarding Supervisors: Mrs Christina Calderon, Miss Siobhan Lansdowne, Ms Lucy Burling, Ms Hannah Purvis, and Mrs Michelle Mallette in the laundry. All our staff do an exceptional job and go above and beyond to ensure the girls are happy, settled, and have what they need.
We have changed our shopping day to Thursday evening. The girls can opt to dine downtown on a Thursday evening if they wish. This leaves Sunday free to be out and about this beautiful region we live in.
Our mobile phone policy allows for one phone per student. I have discussed this with the girls at the end of last year and again this year. If a girl is found with a second phone it will be confiscated and returned to her family via post. If there is a second breach the student will be banned from having a phone in boarding for a term. I posted seven phones home yesterday. We expect all girls to refrain from any inappropriate posts on social media or other platforms.
Nicole Booth
Boarding Manager
From the Careers Centre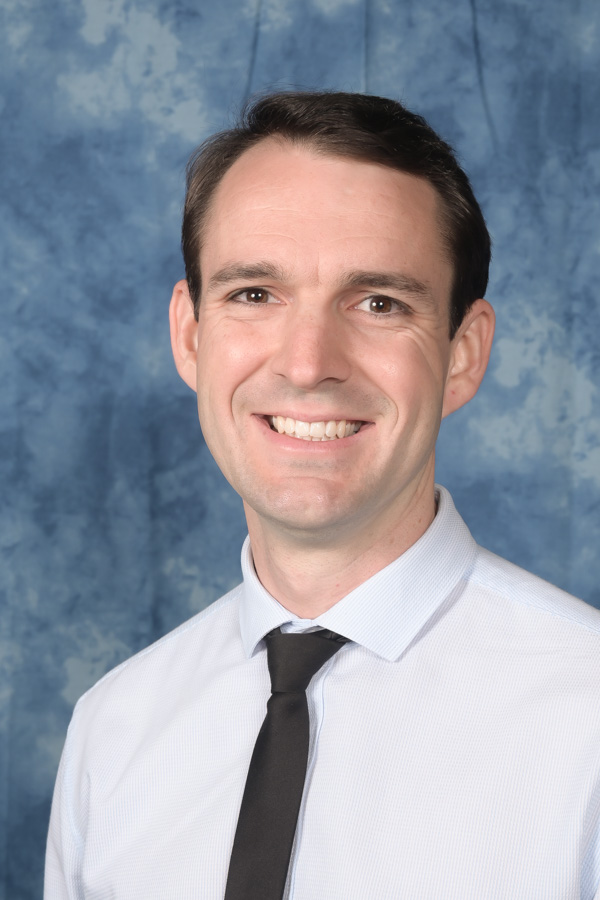 Welcome to our first newsletter for 2022. The Careers Centre newsletters aim to let you know about all the opportunities in the world of careers for our students and to help them explore, connect and succeed. At school, each student is given assistance to understand what their interests, aptitude and skills are, the sorts of careers that they are suited to and to develop a plan of how they can get on the right pathway to get where they are headed.
Students and parents are also encouraged to look at https://myfuture.edu.au/ which provides free national career information and exploration service.
It can help students make career decisions, plan career pathways, and manage work transitions. It is a fun and interactive website with loads of information and videos to watch.
We wish everyone the very best for the year ahead.
UNIQ You
St Saviour's College is excited to be participating in an exciting new service that gives our girls the opportunity to be part of a revolutionary initiative that will demystify industries and career paths that are less well-trodden and open up new prospects: UNIQ You
Women are under-represented in many sectors - tech, transport, electricity and gas, construction, mining, aviation, water and sewage, agriculture, manufacturing, military and defence. UNIQ You believes that the best way to inspire girls to explore male dominated industries isn't by quoting statistics or preaching diversity, but by giving them access to honest insights from women who were once just like them. Our partnership with UNIQ You will allow grade 9 to 12 girls, sitting alongside a careers adviser or educator, to have a 30 minute, one-on-one video call with female advisers from around Australia.
Connecting girls to women in real world environments will create a space for frank and open conversations, helping them understand what a range of roles and careers look like. This will encourage girls to explore their options, challenge their own assumptions and discover a world rich with possibilities.
UNIQ You's technology allows for emotive conversations which will allow industry advisers to connect easily with girls across the entire state, whether they are in major cities or small regional and remote areas. The program also has a commitment to ensure the service is accessible to Indigenous and Torres Strait Islander girls.
Thirteen corporate partners have volunteered to work with UNIQ You and our school to date - selected on the basis that the industry sectors they represent have less than 40% representation of women: Aurecon, BMD, Boeing, Hutchinson Builders, Origin Energy, Oz Minerals (SA), Seqwater, Shell's QGC Business (QGC), Skedulo, Tesserent (VIC), Urban Utilities, Ventia and Yurika. The website can be viewed at https://uniqyou.com.au/
If students are interested in making this connection with a female advisor, please come and see Mrs Cocks in the Careers Centre.
A Taste of Medicine (ATOM)
The University of Queensland Rural Clinical School of Medicine would like to advise of upcoming opportunities for students in 2022. A Taste of Medicine (ATOM) (formerly known as School Work Experience Program (SWEP)) will be offered on Wednesday 11 and Wednesday 25 May 2022, with registrations closing on 4 April. This day is aimed at Year 11 students who have a desire to pursue a career in medicine, offering students an opportunity to participate in clinical skills, spend time with medical students to gain a taste of what a day in the life of a medical student might look like.
To apply to participate, please complete the on-line request form by scanning this QR code and registering with Mrs Cocks in the Careers Centre:
Why Choose a School-Based Apprenticeship / Traineeship
Support transitions from school to work and promote education, training and employment opportunities for secondary school students

Provide students with opportunities to develop skills and knowledge relating to actual employment situations

Allow students to start, and in some cases complete, a vocational qualification while still at school

Improve post-schooling employment and training pathways for students

Improve links between education and industry, school and local community

Apprentices/Trainees generally have stronger graduate employment outcomes than the average VET graduates.
SBA and Traineeships Vacancies
SBA vacancies are advertised each fortnight in the newsletter and will be emailed directly to all students in Years 10, 11 and 12. If you wish to apply for a vacancy, please ensure you have completed an Expression of Interest Form (EOI), your resume is updated, you have written an appropriate cover letter and that you follow the application directions in the advertisement. Once these documents are completed, hand them (or send via email) to Mrs Cocks, the Career Support Officer at lisa.cocks@twb.catholic.edu.au for submission on your behalf (unless the advertisement has specifically stated that you need to apply online or visit the business directly).
Chris Grierson
Career Development Practitioner