St Saviour's College Newsletter 2021 Term 4 Week 6
Principal
Faith
Last week, staff were privileged again to engage in high quality Professional Development with Fr Richard Leonard S.J. for the second time this term. As stated last newsletter, in his first session Fr Richard focussed on 'hope'. Last week, Fr Richard engaged teachers and support staff in a session focussed on 'faith'. Fr Richard challenged us to be people of compassion. At the heart of this is to be people who forgive. At times, what this requires is a forgiveness of self. Sometimes we feel defined by the worst we believe we can be. As Fr Richard asserts, we are not our worst actions or most destructive words. With God's mercy we can pick ourselves up and be converted to a new and freer life. This is what we foster in our girls in their journey through adolescence, but I believe it equally serves us as adults. We can't always get it right, but through the seeking of forgiveness from others, we come to a place where we may forgive ourselves.
Many thanks to Fr Richard for his valuable insights and for the gift he was to the College during his time in Toowoomba.
Farewell to our Year 12 Students
The title of Pope Francis' new encyclical, published in October last year, titled "Fratelli Tutti" was originally coined by St Francis of Assisi, addressing his brothers and sisters, proposing to them a way of life marked by the flavour of the Gospel. In this encyclical, Pope Francis reminds us of the need "to acknowledge, appreciate and love each person, regardless of physical proximity, regardless of where he or she was born or lives". This year, as with last year, we have been met with many challenges. Irrespective, Pope Francis, is ever encouraging us to remember that we are indeed 'Easter people', who seek out every opportunity to recontextualise the message of the Gospel in new ways.
The words of "Fratelli Tutti" ring true for our St Saviour's College community. Fratelli Tutti states that "Human beings are so made that they cannot live, develop and find fulfilment except 'in the sincere gift of self to others'". While we have been relatively disconnected over the past few weeks from our Year 12 students who have been engaged in external exams, they have remained a sincere gift to us. Our boarders have returned to their homes but we look forward to celebrating with those who are able to join us on Tuesday 16 November, 12.30pm, here at the College.
I thank our Class of 2021 for the gift you have been for our community, for the leadership you have demonstrated, for the joy you have brought and for the gift you are to us. We pray that you continue to be people of integrity and mercy, living lives which hold fast to our College values of hospitality, compassion, justice and excellence. And my prayer for you comes from the Prophet Jeremiah, "For I know the plans I have for you," declares the Lord, "plans to prosper you and not to harm you, plans to give you hope and a future."
Year 7 – 11 Awards
Next Friday 19 November at 8.45am we will be hosting the Years 7-11 Awards in the Callaghan Centre. We look forward to celebrating the many achievements of our students across the academic, sporting, cultural, spiritual and service facets of College life. Many thanks to all the staff who are working towards making this a memorable celebration.
Blessings for the coming week.
Sharon Collins
Principal
Deputy Principal - Curriculum
7-11 Academic Awards Ceremony
Preparations are well underway for our end of year 7-11 Awards Ceremony, occurring next Friday at 8.45am. I encourage all invited parents to attend to commend our award recipients and the excellent achievements of our 2021 learners. Students will be commended on their involvement in all facets of College life and we look forward to celebrating the contributions of all of our Mercy Girls.
Roll over of Year 10 and 11 Students
Students in Years 10 and 11 are commended for the exceptional manner in which they have engaged with their new courses of subjects and new units of work. Students have been diligent, active and self-directed in their learning so far.
If your daughter is considering changing her course of study, I encourage her to make an appointment to see me in the coming weeks to ensure these changes are finalised before the end of term break.
New Devices
The roll out of new IT devices will begin next week, with Year 12 students receiving their new devices. I would like to thank Mr Steven Metzroth and Mr Joshua Taylor for their important roles in rolling out these new devices. They will ensure that students are able to access their learning, anywhere anytime on a reliable device.
Absences for Assessment
Please be aware that students in the Senior Phase of schooling must provide medical certificates to cover themselves in the event of being absent for examinations. If a student is unwell in the lead up to the submission of an assignment, they can apply for an extension (by providing a medical certificate) two days prior to the due date. If a student is sick on the day that an assessment is due, they must either email the assessment or submit it via the College's Learning Management System, Canvas. These requirements follow the College's Assessment Policy which is informed by the requirements of the Queensland Curriculum and Assessment Authority (QCAA) and are underpinned by the values of fairness and equity.
Jessica Wade
Deputy Principal
Please place your order online through www.brownsstationery.com.au
On this page select "School Booklists" on the top left hand side.

In the drop down menus on the left hand side, select "Secondary" and "St Saviour's College" then the corresponding year level for your child.
Orders placed before Tuesday 7 December will benefit our school
Once ordered online (by 7 December), your order will be packed and ready for collection from Browns Office Choice from Friday 17 December. Payment is not required until pack is collected.
Free local delivery on orders placed and paid for online by Sunday 19 December, a $10 fee delivery fee applies after this date.
Please do not return your booklists to the College. You can contact Browns Office Choice with any questions on 4632 1225.
Assistant Principal - Mission and Student Wellbeing
Faith and Mission
This fortnight, we celebrated our Mercy charism through the stories from those living out the vales of Compassion, Justice and Hospitality in our community. We welcomed Tony Hurle, from Tony's Community Kitchen and Ms Amanda Dalton, Founder and CEO of Protea Place, who joined with us for our weekly assembly. Maryam Abawi shared her personal Mercy journey speaking of the road she has travelled to become a proud Mercy girl. Read her story below
My mother always says that love is elastic; there is always room to stretch to include those who most need our support. I see this everyday in our Mercy community of which I am proud to belong.
Do not let your hearts be troubled.
You believe in God, believe also in me.
My Father's house has many rooms.
If that were not so, would I have told you that I am going to prepare a place for you?
And if I go and prepare a place for you,
I will come back and take you to be with me that you also may be where I am.
You know the way to the place where I am going.
A reading from the Gospel according to John 14:1-7
Remembrance Day
This week we also remember, with thanksgiving, those who made the supreme sacrifice for us. The eleventh of November every year marks the anniversary of the armistice which ended the First World War in 1918. Each year, millions around the world observe one minute silence at 11am on 11 November, in memory of those who paid the ultimate sacrifice in any armed conflict. ​
This year is the 103rd anniversary of Armistice Day and it is an honour to pause to remember the significance and meaning of this time, whilst also remembering the brave sacrifice paid by our fallen Diggers.
We dedicate ourselves to the causes of service, justice, freedom and peace and for the wisdom and strength to build a better world. God, you sent us your Son to bring your peace to the world. Help us to work for peace in our College, our city and our world. Protect all who are currently serving for our country overseas and bring them home safely to their families. We ask this through Christ, our Lord. Amen
Community News
The Abawi family celebrated being officially granted Australian citizenship last Friday 29 October. Here is Maryam's story of her journey prior to becoming a Mercy Girl:
Hello everyone, my name is Maryam Abawi, and I am from the war-torn nation of Iraq. I feel that war has both positive and harmful aspects. On the one hand, it teaches you to be grateful for what you have, but on the other hand, it keeps the trauma and terrible memories with you for the rest of your life.
My eight years in my home country were undoubtedly the scariest and most memorable of my life. In 2014, ISIS, which stands for Islamic State of Iraq and Syria, was responsible for committing human rights abuses, genocide, war crimes, crimes against humanity, and they are the reason why my family and I are here as well as other families.
Throughout my childhood and schooling in my country, most of the classmates would not include me in their activities or even let me on the playground because I was a Christian. They would yell and shout to everyone, "Don't play with her because she is a Christian!" and I was forced to sit by myself, alone and upset. This was very hard for me to experience, especially as a child – I was only 6, and I felt so sad and isolated.
However, this was not the worse experience I had, today I'd like to share a little story that I'll never forget. For our holiday trip in 2013, my family and I decided to take a road trip. As we were travelling there was a car in front of us that exploded due to a bomb. We were terrified! People tried to help the people in the car, but unfortunately, they all had died. As people began to carry them out and place them on the side of the road, I remember crying and holding my mother's hand, asking, "Mum, are we going to die like them?". This was my childhood; this was my reality.
And so today I can remember this as what was my experience that has shaped who I am. But it does not define me. I no longer live in that fear, I now have a new country – full of joy and opportunities. And I thank my parents so much because they realized keeping us in that country would not benefit us but only cause us harm. I thank them because they gave me and my sister an opportunity to live a life that they dreamed of having. A life of freedom. A life of peace. A life with a future. Today I am not only a proud citizen of Australia, but a proud Mercy girl of St Saviour's College.
Community Engagement
Year 12 Praxis Living Water Program
One component of the Praxis Living Water program allows the students to seek out and reflect on Service-Learning opportunities. Charlotte Morcom, Jessica Brown and Chrissy Martland have taken it upon themselves to lend a hand in the three beautiful Prep classes at St Saviour's Primary School. The classes have welcomed our Mercy girls in, and the three girls look forward to their visits to their classrooms. Today's 'Meaningful Play' session resulted in the three girls being spoilt by the creative preppies with many cards, artworks and even a handmade necklace made from paper and a pipe cleaner. We would like to thank the lovely staff and students of St Saviour's Primary School for partnering with the College to enable our Praxis students to give back to the community.
Student Engagement
Funday Friday!
Our You Can Do It! Team shared some news on assembly this week, following their Halloween Fundraiser for our Living Crib Christmas Appeal. The team raised $295, which will go a long way to supporting those in our community who are experiencing hardship. The team are putting this money towards the purchase of gift vouchers so families can purchase items they may really need, or simply something they may really want, to make their Christmas that little bit more special.
Student Wellbeing
The College maintains its commitment to supporting all students attending St Saviour's to feel safe, loved and that they belong. The College promotes social and emotional learning (SEL), which is about developing the ability to care for others, make responsible decisions, establish positive relationships and handle challenging situations. These skills are essential for developing resilience and the personal attributes that promote wellness, prevent illness and support recovery. The College also employs a best practice model of engaging with families and to provide a restorative approach to conflict within the community. Our College Pastoral Program embeds the PERMAH approach to wellbeing, with a Catholic lens of our Core Values. Our Wellbeing team actively encourages:
Partnerships with other schools (St Mary's College, St Saviour's Primary School, our Mercy partner schools and other Toowoomba Diocesan and Catholic Colleges).

Family Engagement by invitation to our regular College events, our fortnightly newsletter, social media platforms (check out our Facebook and Instagram pages!).

Strong community ties with local support and social justice agencies such as Toowoomba Transition Support Services, St Vincent de Paul, St Patrick's Parish.

Intervention and Postvention strategies on campus for identification and referral for students who may need support, across all year levels.

A supportive Wellbeing Team, trained and with experience in restorative practices and mental health and wellbeing, consisting of:
Assistant Principal: Mission and Student Wellbeing, Mrs Heather Hagemann
Email: heather.hagemann@twb.catholic.edu.au
Middle Leader Student Wellbeing, Mrs Juanita Doherty
Email: juanita.doherty@twb.catholic.edu.au
Middle Leader Student Wellbeing Support, Ms Alice Cavanagh
Email: alice.cavanagh@twb.catholic.edu.au
College Counsellor, Ms Renee Hunter
Email: renee.hunter@twb.catholic.edu.au
Useful Wellbeing and Support Links for Students

Beyond Blue is one of Australia's best known mental health and wellbeing support organisation. They provide support programs to address issues related to depression, suicide, anxiety disorders and other related mental illnesses. Along with a comprehensive website, the beyond Blue Support Service provide 24/7 phone support, Chat online 1pm-12am / 7days a week, email support and a range of community chat forums 1300 22 4636 www.beyondblue.org.au

Kids Helpline is a free Australian telephone and online (webchat and email) counselling service for young people aged between 5 and 25. 1800 55 1800 https://kidshelpline.com.au

1300 MH CALL: Mental health access line
1300 MH CALL (1300 642255) is a confidential mental health telephone triage service that provides the first point of contact to public mental health services to Queenslanders. 1300 MH CALL is available 24 hours a day, 7 days a week and will link to the caller's nearest Queensland Public Mental Health service.
https://www.qld.gov.au/health/mental-health/help-lines/1300-mh-call
eheadspace provides free online and telephone support and counselling to young people 12 - 25 and their families and friends.
Call 1800 650 890, 9am-1am AEST / 7 days a week. https://headspace.org.au/eheadspace/

Student Reminders of College Guidelines and Expectations
Mobile Phone Use
As per the guidelines outlined in the College Student Planner, students are not to use their phones at school, within the hours of 8.30am – 3.00pm. Any mobile phone found switched on in the possession of a student while she is at school will be confiscated and the parent/carer will be contacted by the office. The electronic device can then be collected by the parent/carer at the end of the school day. The instruction is clear and Homeclass teachers spent a good deal of time ensuring this was clearly communicated during the start of year housekeeping session in Week 1. We trust that parents and carers are supporting the address of this matter from home, by encouraging our girls to comply with College Guidelines.
Leaving the College Grounds
When students are dropped off at the College to start their school day, there is the expectation from parents, carers and College staff, that students do not leave the school grounds, without the permission of a supervising adult. This includes a note from a parent or carer, or an email sent to the College admin team.
Bullying (inclusive of cyberbullying)
There is no place for bullying at St Saviour's College. Bullying is a repeated pattern of behaviour, which includes name-calling, taunting, mocking, making offensive comments, kicking, hitting, pushing, theft, inappropriate text messaging, sending offensive or degrading images by phone or internet, producing offensive graffiti, gossiping, excluding people from groups, and spreading hurtful and untruthful rumours.
Cyberbullying is a repeated pattern of behaviour, defined as, 'the aggressive, intentional act carried out by a group or individual, using electronic forms of contact, repeatedly and over time against a victim who cannot easily defend him or herself'. St Saviour's College is committed to promoting responsible and positive use of social media sites.
Summer Uniform
The uniform requirements are as follows:
White short sleeved blouse with red piping

College striped skirt (below the knee)

Red tie with College badge pinned in the centre

College green blazer (optional)

College white formal hat

White socks, mid-calf

Black leather lace up shoes (no buckles, casual styles, raised heels or coloured stitching)
* It is important that students are conscious of their skirt length remaining below the knee. This may require letting down the hem, to allow for a growth in height.
What is not acceptable:
Makeup or other cosmetics

Earrings other than one, in each lower earlobe

Earrings other than one pair of plain sleepers or studs; no 'decorative' earrings

Earrings larger than 5mm

No other jewellery apart from a plain, wristwatch

Coloured nail polish

Fake nails

Headbands with bows or any other detail

Unnatural hair colours or styles

Hair extensions

Black socks
"All laugh and pray together, not one cold, stiff soul appears."
Catherine McAuley, circa 1830
St Saviour's College staff and students, I am so proud to stand beside you on our collective life journey. For every day, I give thanks – God bless.
Heather Hagemann
Assistant Principal - Mission and Student Wellbeing
Library
Welcome
REMINDER: This is the last week for borrowing. All returns are due back in Week 7 and 8. Please ensure you check what is out in your/your child's name through the Library Web App. All students should know how to access this, if they don't please remind them to see Mrs King in the library.
Year 11 & 12: If you need your textbook over the holidays make sure it has been renewed until next year – this can be checked through the library app too.
The one time of year everything must be back. There is no borrowing of library resources over the Christmas break as we would like all resources returned to their home in the library so they can be checked over and audited for the year.
Overdue and recall notices will be sent out on an automated system to remind students to return all their resources
New Resources
New resources are still available at the moment – come in and check out what is on display. Check the images below to see what is new in our library.
Don't forget: write your suggestions and put them in the box on the front counter so we know here in the library what resources you would like to see available for borrowing.
NON-FICTION RESOURCES
Manga and Graphic
Non Fiction
FICTION RESOURCES
Fiction
Senior Fiction
Remembrance Day Display
Come in and check out our display – or peruse the photos below. We have some fantastic books around commemorating Remembrance Day and what better way to honour those that served than by reading about the different times we, as a country, have been involved in conflicts, both close to home and around the world.
Interested in a Summer Reading Club????
Libraries are not only invested in supporting the development of early literacy skills of children from birth, they are also keen advocates of sustaining literacy and promoting the importance of recreational reading across all ages, particularly during the summer months.
The Summer Reading Club is a free public program delivered by public libraries and Indigenous Knowledge Centres that aims to encourage a love of reading and literacy skills development amongst children and young people during the summer holidays.
(retrieved from: https://www.slq.qld.gov.au/about-us/partnerships-collaboration/local-government-and-public-libraries/programs/summer-reading)
Check out the following link from the State Library of Queensland:
"Reading is to the mind what exercise is to the body and prayer is to the soul." Matthew Kelly
Stay safe and keep reading.
Andrea King
Teacher Librarian
Sport
Rugby 7s
Congratulations to the U13 and U15 Rugby 7s teams on a great 2021 season. Special thank you to Miss Jones and Mr Barnes who have been coaching and mentoring the students over the past few weeks. Thursday 11 November will be the final round and, while our under 15 girls didn't make the top group, they are still competing in finals in the emergent stage. This is a great achievement from a non-rugby school. The U13 team finished 3rd in the group stage and will have a chance to play in the grand final.
The finals were due to be played Thursday 11 November but were postponed due to wet weather.
Futsal
A small group of girls have made a massive impact on the Toowoomba Futsal scene. Registering five wins from five games Meg, Allison, Furaha, Peyton, Aimee, Emmie and Kellie have shown some great skills and are improving every game. This week they will play the final round at Glennie at either 5.30pm or 6.15pm. The girls will be looking to build on their average of 10 goals a game, but the most important part is that they are enjoying their football.
For 2022, St Saviour's College has signed a memorandum of understanding with the Australian Futsal Association which will assist the college in a futsal excellence program and pathways to championships, which is very exciting for the years ahead. If you would like to know more about this, or you could help sponsor the purchase of some new uniforms for futsal and soccer, please contact Mr Greg Leathart at the college or via email greg.leathart@twb.catholic.edu.au
Volleyball
Tuesday Night Volleyball is finished for 2021. Congratulations to Mr Rod Hickey who provided training, transport and general organising to help our girls achieve. Three teams, all in the top four, and playing finals in Season 2, is a wonderful effort and hopefully they can go one better in 2022.
The College has entered the Schools' Cup which will be played at Harristown State High School on 18 November. Students are reminded to make their payments to Student Services ASAP to secure their place in the team. The times and draw for this competition will be available soon. Any questions or queries please contact either Mr Rod Hickey or Mr Greg Leathart.
Friday Sports
Week 6 will see the last round for Friday afternoon sport activities due to the Awards Ceremony in Week 7 and Week 8 being a travel day for all students. There have been some wonderful activities on offer this term and being part of our timetable. This allows students to engage in physical activity during the school week. At a point in our lives where time is a critical factor, this has been proven to enhance students overall health and wellbeing. The Friday Sport program is continually going through a review process and new activities are added or replaced. Students should continue to participate in some type of physical activity over the Christmas break. If there are any questions or you have any feedback in regard to this program, please contact Mr Greg Leathart at the College or via email at greg.leathart@twb.catholic.edu.au
St Saviour's Triptych Takes Second Place
St Saviour's College Year 12 Student Natalya Mah Yen has been awarded second place in the Sisters of Mercy Student Art Prize.
With this being her first entry into external competition, Natalya was taken aback when she received the initial shortlisting notification.
"It all came about as a complete surprise, first to be shortlisted and then to come second, I really didn't believe it," she said.
Natalya's submission entitled 'Triptych with Samoan motifs' was a mixed media triptych.
The work literally and metaphorically saw Natalya weaving visual symbols of her Samoan and Christian heritage into a visual consideration of how tradition and faith comforts and gives meaning in complexities of human responses to grief.
The complex patterning and mirroring of headstone and galaxy motifs encouraged viewers to think about a life beyond the here and now.
Judges commented that Natalya's entry was a strong artwork that was multi-layered and thought provoking, with very intricate brushwork and a very effective use of the triptych format.
Within the senior visual arts section, all works were in response to Isaiah 1:17; 'Learn to do good; seek justice, rescue the oppressed, defend the orphan, plead for the widow.'
The shortlisted works were displayed at Adderton House in Brisbane.
"I wasn't able to get to the exhibition, but I was impressed with the judges' feedback," Natalya said.
'Triptych with Samoan motifs' was also the winner of the People's Choice Award at St Saviour's College Winter Showcase earlier this year.
Girls Only Chess
We are a team of local teachers and educators who are passionate about providing educational opportunities for students. It is alarming to us that so few girls are participating in chess, simply because they do not know other girls playing or because they do not feel supported by their peers. We wish to make a significant and positive change in this regard.
Our first meeting was a great success and we look forward to meeting other girls who are keen to learn and play chess as well. Each Girls Only Chess event is directed by women who are passionate about chess, are able to build raport with students and are in possession of a Blue Card.
From the Careers Centre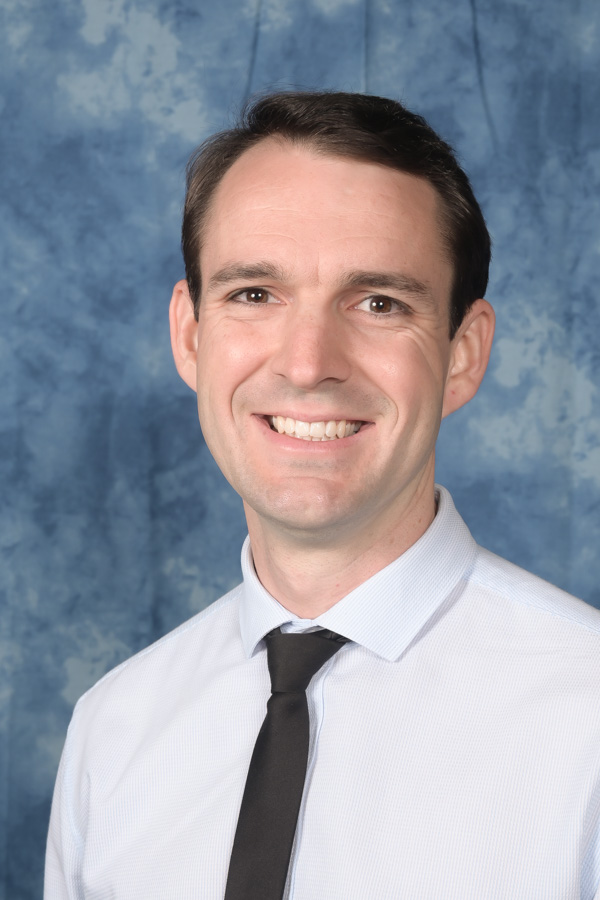 Applications Open for the 2021 Charlie Bell Scholarship
Are you aged 15-20 years?
Have you suffered a serious illness or injury during childhood that has caused you to miss significant amounts of schooling?
Are you going to University, TAFE or starting an apprenticeship next year?
Do you live in Queensland or the Northern Territory?
You may be eligible for Ronald McDonald House Charities South-East Queensland's (RMHC SEQ) Charlie Bell Scholarship for 2021.

The Scholarship is a one off, $5,000 grant, awarded to help young people get their education or career back on track. The funds can be used for textbooks, school fees, tools or anything to help you achieve your dreams. For more information visit https://www.rmhc.org.au/charlie-bell-scholarships. You can apply via the website through a video or written submission. Please contact us on (07) 3646 0587 or learningprogram.seq@rmhc.org.au if you require assistance in putting your application in. Applications close 30 November 2021.
New Grandshake Microcredential – Art of Creative Thinking
Learn how to improve your creative thinking skills in our newest 40-minute Art of Creative Thinking microprogram. This program will help you find creative inspiration when you feel stuck for ideas; teach you practical techniques to train your creative muscles; help you build confidence in your creativity and fight the fear of failure; and show you how you can be creative in the workplace. We'll also explore how creative thinking intersects with technical fields like engineering and science and the value of team collaboration in making creative magic happen. Is this for you?
Do you …
Ever doubt your creative abilities

Dream of a career where you can innovate and shake things up

Want to know your creative personality type

Are interested in the Humanities OR STEM subjects

Want to improve your problem-solving skills

Love learning
Job Spotlight: How to become an Aircraft Pilot
Aircraft Pilots operate planes to transport passengers and goods from one location to their destination. They may also provide agricultural, aerial surveillance or other aviation services. They can even fly helicopters, warplanes or do search and rescue. For further information about how to become an Aircraft Pilot. Watch the video
Tips to Help you Build a Successful Creative Career
Want a creative career and not sure where to start? Sick of all the doubters shooting your ideas down? Then these tips are for you. They come from a Career Insights article on the myfuture website. The following is a summary of the tips.
Where are you heading? – have some idea of your career direction (you don't have to know the destination yet). Think of what you love doing and train, practice, learn and rehearse
Inspiration – research people who have made it in the creative industries. Read their blogs and follow them on Instagram. Take every opportunity to talk to people who make a living from their creative talents
Information - find out more from industry associations. You'll find links to professional associations on most of the myfuture occupation pages (you will need to login to the myfuture site) e.g. professional associations for Set Designer including the Media, Entertainment and Arts Alliance and the Design Institute of Australia
What's in demand? - look for areas of demand, or that might be growing. Look for the trends and then advance them
Internships and volunteering - this is about getting experience, building your reputation and getting to know people in the industry
Get some business skills – you'll need them! Learn the basics of business management so you can make some money from what you do
Hear from people who are working as creatives – find out how they first started. Learn from them
Unconventional and unafraid - marketing and business skills are essential. You need to be savvy and be wired to the best way to sell your skills
If you found these tips helpful, read the advice given by JMC Academy lecturer, Nigel Tucker, in How to break into the arts and entertainment industries
Science without Borders® International Student Art Contest
The Science Without Borders® Challenge is an international contest that engages students and teachers in ocean conservation through art. This annual competition inspires students to be creative while promoting public awareness of the need to preserve, protect and restore the world's oceans and aquatic resources. The theme for this year's 10th annual Science without Borders® Challenge is "Ridge to Reef." Entries are open until 7 March 2022. Find out more and enter here: https://www.livingoceansfoundation.org/education/science-without-borders-challenge/
SBA Vacancies
15/21: Years 10 and 11 - Certificate III in Business School-Based Traineeship at Berny's on West, Toowoomba
29/21: Years 10 and 11 - Certificate III in Cabinet Making Sir Lancelot's Kitchens Bathroom and Joinery
The above positions will remain open until filled.
SBA vacancies are advertised each fortnight in the newsletter and will be emailed directly to all students in Years 10, 11 and 12. If you wish to apply for a vacancy, please complete the Alternate Pathway Application form, the SBA Referral form, your resume is updated and that you follow the application directions in the advertisement. Once these documents are finalised, hand them (or send via email) to Mrs Cocks (lisa.cocks@twb.catholic.edu.au) for submission on your behalf (unless the advertisement has specifically stated that you need to apply online or visit the business directly).
Chris Grierson
Career Development Practitioner