St Saviour's College Newsletter 2021 Term 4 Week 4
Principal
Hope
Fr Richard Leonard is a visiting Jesuit from Sydney who completed his schooling some decades ago in Toowoomba. He has returned to Toowoomba to spend time with his ailing mother and has been a guest resident priest at St Patrick's Cathedral over the past couple of months. Fr Richard is a world-renowned author, film critic and presenter. Fr Richard presented to staff this week and will also present next week around the themes of hope and faith. In his first presentation, there were some critical messages that apply to each of us, not only in our quest to be hope-filled people who live out the good news of the Gospel, but to everyone to meet their moral and ethical responsibility to be cohabitants of the world at large.
Fr Richard stressed the importance of being people of 'hope' over merely being 'optimistic'.
The optimistic person believes that somehow, either through luck, the actions of others, or one's own efforts, that the future will be successful and fulfilling.
Conversely, a person of hope works hard with all that they have, to secure a successful and fulfilling future. As hopeful people, we also trust in God's loving care, knowing that we are connected to a greater narrative (a wider Christian family) and a life yet to come.
It is wonderful to have someone of Fr Richard's calibre work with us and remind of us great things that come from being part of a faith-filled community. Of particular note is that through our own sense of faith and hope, and through our teaching and modelling of these virtues, we are able to connect our young women to the greater narrative which is the Christian story, and indeed, the Mercy story, which is a hope-story resolved to live life in all its fullness.
External Exams
We are almost a week into our External Exams. I thank our Year 12 students for the way they have entered into the experience and I trust that their efforts with study will bring with it, great reward. Special thanks to Deputy Principal, Mrs Jessica Wade, and Admin Support Officer, Mrs Kathy McDonald for their work leading up to and during this busy time. Please continue to remember our senior students in your prayers.
Senior Learning Transition
This week saw our Year 10s make their transition into Year 11 learning, commencing their Unit 1 studies in their respective subjects. In addition, our Year 11 students transitioned into their Year 12 (Units 3 & 4) phase of learning. I thank our dedicated staff most sincerely. This transition is always carried out with a generous spirit, minimal fuss, and a hope-filled disposition, ready to take on this next phase of learning. We wish all our senior students the very best as they take on these new studies!
Blessings for the coming week.
Sharon Collins
Principal
Deputy Principal - Curriculum
Absences for Assessment
Please be aware that students in the Senior Phase of schooling must provide medical certificates to cover themselves in the event of being absent for examinations. If a student is unwell in the lead up to the submission of an assignment, they can apply for an extension (by providing a medical certificate) two days prior to the due date. If a student is sick on the day that an assessment is due, they must either email the assessment or submit it via the College's Learning Management System, Canvas. These requirements follow the College's Assessment Policy which is informed by the requirements of the Queensland Curriculum and Assessment Authority (QCAA) and are underpinned by the values of fairness and equity.
2022 Booklists
Booklists are now available on the College website for 2022.
Assessment Dates
Assessment Dates have now been loaded onto the College website for access. Here is the link to each Year group's assessment dates for this term.
Best Wishes for New Subjects
Best wishes to our Year 10 and 11 students who have 'rolled up' to their 2022 subject offerings this week. This means that as our Year 12 students have transitioned to external examinations, our Year 10 and 11 students have begun their Unit 1/3 Unit Offerings. We wish them well as they undertake the rewarding and challenging experience which is senior schooling.
Year 10 and 11 Reports
Year 10 and 11 Reports will be published this week to the parent portal. They will contain comments, learning behaviours and grades reflecting student performance across Semester Two. Thank you to all staff for their diligence in completing these reports and compiling this important feedback for parents and students. If these reports raise concerns for you or your daughter, I encourage you to make contact with your child's teacher in the first instance.
Jessica Wade
Deputy Principal
Assistant Principal - Mission and Student Wellbeing
Faith and Mission
This fortnight we acknowledged the application, dedication and grit of our Year 12s, as they undertake their final examination session of their high school lives. Led by Mr Grierson and Ms Leicht, students from McAuley 1 and 2 led our assembly with an uplifting prayer with messages of compassion, love and hope. As our Year 12 Mercy Girls spread their wings and forge new pathways in their life chapters, we pray they remain empowered with the spirit of Catherine.
Star of the new evangelization
help us to bear radiant witness to communion,
service ardent and generous faith,
justice and love of the poor.
That the joy of the Gospel
may reach to the ends of the earth
illuminating even the fringes of our world.
Amen
Pope Francis – Evangelli Gaudium
Youth Ministry
Our Youth Ministry girls are working hard this fortnight with a community initiative designed to bring staff and students together with their "Guess Who?" profile competition. Clues and hints about staff are being collated and the College community have been invited to come to the media room at lunchtime next week to guess the profiles, win prizes and raise funds for our Living Crib Christmas Appeal. A creative and fun way to promote community and advocate for our partners, St Vincent de Paul and Protea Place.
Student Engagement
Student Leadership Camp
Our Year 10 and 11 students had a fabulous time attending their annual Leadership Camp at Camp Cooby. Students negotiated leadership responsibilities, brainstormed, problem-solved and had a fun but challenging couple of days. Their strengths were called upon and students were put to the test physically and emotionally, as individuals and in teams. Our accompanying staff took with them our College Mercy values to support camp staff and students during this experience. A special shout out to our dedicated staff who accompanied our students on camp.
Funday Friday!
Over the last fortnight, we have seen some fabulous Funday Friday initiatives run for our students. The You Can Do It! (YCDI) Group, led by our College Counsellor, Ms Hunter, was spookily fun! The YCDI Team ran some interactive activities, sold sizzling sausages, jelly cups, lolly bags and held a small cake stall, to raise awareness and much-needed funds towards The Living Crib Christmas Appeal and to promote positive wellbeing. Thanks to all of those involved.
World Teachers' Day
Last Friday we celebrated World Teachers' Day, acknowledging the contributions to our College and dedication of our fabulous teaching staff. A delicious luncheon was provided for staff, as a small "thank you" to all of the teaching staff within the College. Being Funday Friday, there was an excited and happy vibe across our lovely little community, with staff and students enjoying the fun and laughter, celebrating Week 4 of this term.
Useful Wellbeing and Support Links for Students

Beyond Blue is one of Australia's best known mental health and wellbeing support organisation. They provide support programs to address issues related to depression, suicide, anxiety disorders and other related mental illnesses. Along with a comprehensive website, the beyond Blue Support Service provide 24/7 phone support, Chat online 1pm-12am / 7days a week, email support and a range of community chat forums 1300 22 4636 www.beyondblue.org.au

Kids Helpline is a free Australian telephone and online (webchat and email) counselling service for young people aged between 5 and 25. 1800 55 1800 https://kidshelpline.com.au

1300 MH CALL: Mental health access line
1300 MH CALL (1300 642255) is a confidential mental health telephone triage service that provides the first point of contact to public mental health services to Queenslanders. 1300 MH CALL is available 24 hours a day, 7 days a week and will link to the caller's nearest Queensland Public Mental Health service.
https://www.qld.gov.au/health/mental-health/help-lines/1300-mh-call
eheadspace provides free online and telephone support and counselling to young people 12 - 25 and their families and friends.
Call 1800 650 890, 9am-1am AEST / 7 days a week. https://headspace.org.au/eheadspace/

Wellbeing
The College maintains its commitment to supporting all students attending St Saviour's to feel safe, loved and that they belong. The College promotes social and emotional learning (SEL), which is about developing the ability to care for others, make responsible decisions, establish positive relationships, and handle challenging situations. These skills are essential for developing resilience and the personal attributes that promote wellness, prevent illness and support recovery. The College also employs a best practice model of engaging with families and to provide a restorative approach to conflict within the community. Our College Pastoral Program embeds the PERMAH approach to wellbeing, with a Catholic lens of our Core Values. Our Wellbeing team actively encourages:
Partnerships with other schools (St Mary's College, St Saviour's Primary School, our Mercy partner schools and other Toowoomba Diocesan and Catholic Colleges).

Family Engagement by invitation to our regular College events, our fortnightly newsletter, social media platforms (check out our Facebook and Instagram pages!).

Strong community ties with local support and social justice agencies such as Toowoomba Transition Support Services, St Vincent de Paul, St Patrick's Parish.

Intervention and Postvention strategies on campus for identification and referral for students who may need support, across all year levels.

A supportive Wellbeing Team, trained and with experience in restorative practices and mental health and wellbeing, consisting of:
Assistant Principal: Mission and Student Wellbeing, Mrs Heather Hagemann
Email: heather.hagemann@twb.catholic.edu.au
Middle Leader Student Wellbeing, Mrs Juanita Doherty
Email: juanita.doherty@twb.catholic.edu.au
Middle Leader Student Wellbeing Support, Ms Alice Cavanagh
Email: alice.cavanagh@twb.catholic.edu.au
College Counsellor, Ms Renee Hunter
Email: renee.hunter@twb.catholic.edu.au
Cross-campus Chaplain, Mr Ryan Baines
Email: ryan.baines@twb.catholic.edu.au
Student Reminders of College Guidelines and Expectations
Mobile Phone Use
As per the guidelines outlined in the College Student Planner, students are not to use their phones at school, within the hours of 8.30am – 3.00pm. Any mobile phone found switched on in the possession of a student while she is at school will be confiscated and the parent/carer will be contacted by the office. The electronic device can then be collected by the parent/carer at the end of the school day. The instruction is clear and Homeclass teachers spent a good deal of time ensuring this was clearly communicated during the start of year housekeeping session in Week 1. We trust that parents and carers are supporting the address of this matter from home, by encouraging our girls to comply with College Guidelines.
Leaving the College Grounds
When students are dropped off at the College to start their school day, there is the expectation from parents, carers and College staff, that students do not leave the school grounds, without the permission of a supervising adult. This includes a note from a parent or carer, or an email sent to the College admin team.
Bullying (inclusive of cyberbullying)
There is no place for bullying at St Saviour's College. Bullying is a repeated pattern of behaviour, which includes name-calling, taunting, mocking, making offensive comments, kicking, hitting, pushing, theft, inappropriate text messaging, sending offensive or degrading images by phone or internet, producing offensive graffiti, gossiping, excluding people from groups, and spreading hurtful and untruthful rumours.
Cyberbullying is a repeated pattern of behaviour, defined as, 'the aggressive, intentional act carried out by a group or individual, using electronic forms of contact, repeatedly and over time against a victim who cannot easily defend him or herself'. St Saviour's College is committed to promoting responsible and positive use of social media sites.
Summer Uniform
The uniform requirements are as follows:
White short sleeved blouse with red piping

College striped skirt (below the knee)

Red tie with College badge pinned in the centre

College green blazer (optional)

College white formal hat

White socks, mid-calf

Black leather lace up shoes (no buckles, casual styles, raised heels or coloured stitching)
* It is important that students are conscious of their skirt length remaining below the knee. This may require letting down the hem, to allow for a growth in height.
What is not acceptable:
Makeup or other cosmetics

Earrings other than one, in each lower earlobe

Earrings other than one pair of plain sleepers or studs; no 'decorative' earrings

Earrings larger than 5mm

No other jewellery apart from a plain, wristwatch

Coloured nail polish

Fake nails

Headbands with bows or any other detail

Unnatural hair colours or styles

Hair extensions

Black socks
"All laugh and pray together, not one cold, stiff soul appears."
Catherine McAuley, circa 1830
St Saviour's College staff and students, I am so proud to stand beside you on our collective life journey. For every day, I give thanks – God bless.
Heather Hagemann
Assistant Principal - Mission and Student Wellbeing
Library
Welcome
The date that all resources need to be returned is fast approaching. Please keep an eye on your emails for the reminders that will be coming out. Especially around library resources please. If you need your textbook over the holidays (this is for senior students only) make sure it has been renewed – check the library app for this.
The one time of year everything must be back. There is no borrowing of library resources over the Christmas break as we would like all resources returned to their home in the library so they can be checked over and audited for the year.
Overdue and recall notices will be sent out on an automated system to remind students to return all their resources. Students can access what they have out through our Library Web App – please encourage your child/ren to check what they have out that must be returned.
New Resources
New resources are still available at the moment – come in and check out what is on display. Check the images below to see what is new in our library.
Don't forget: write your suggestions and put them in the box on the front counter so we know here in the library what resources you would like to see available for borrowing.
NON-FICTION RESOURCES
Biography
Manga and Graphic
Non Fiction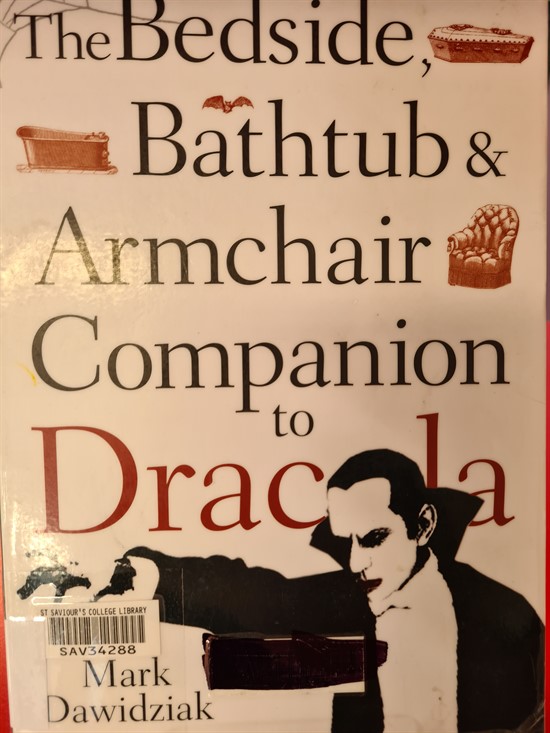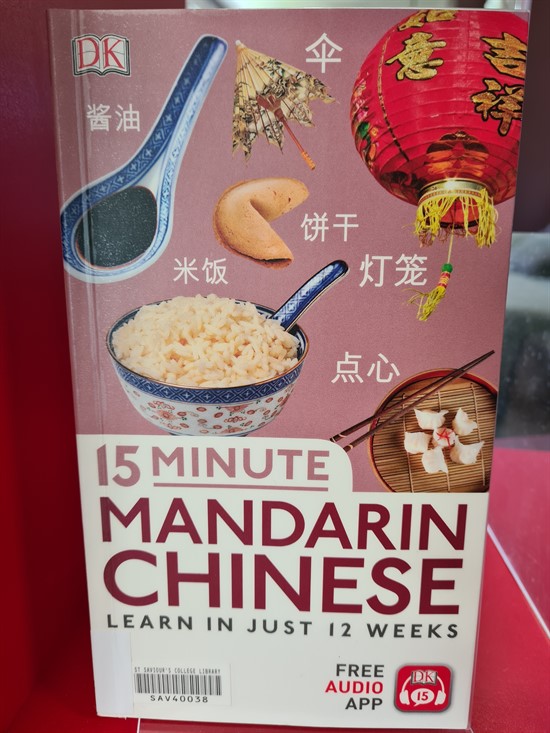 FICTION RESOURCES
Fiction
Senior
What's Happening in the Library?
Literacy as a fundamental skill unlocks learning and provides individuals with the means to pursue knowledge and enjoyment independently. Literacy skills grow and mature over the course of every person's life, giving each individual the reading, writing and thinking skills needed for success in academic, workforce, and personal situations.
How to improve literacy? It can be as simple as immersing yourself in reading. Reading books on the topic you are studying, reading labels, subtitles on the news, song lyrics … and the list goes on. Immerse yourself in different literacy experiences around the content and literacy will develop.
Fiction and non-fiction choices – magazines, articles, reviews, subtitles on shows, labels in shops. Reading a variety of different resources exposes students to more world-wide experiences. Try it today!
"Reading is to the mind what exercise is to the body and prayer is to the soul." Matthew Kelly
Stay safe and keep reading.
Andrea King
Teacher Librarian
McAuley House Boarding
It's Week 4 of Term 4 and the girls are beginning to talk about holidays with ABSTUDY travel being sent last week. If you have changes to your travel, could you please advise me ASAP.
We welcome Miss Amy to our staff and hope you enjoy your time with us at McAuley House.
The girls are busy with sport: Tuesday night Volleyball - our thanks to Mr Hickey for transporting the girls each week. On Thursdays many girls are involved in Rugby 7s. Mr Leathart assists us with transport for this and Futsal, thanks Mr Leathart. The girls enjoy these afternoons and evenings and are extremely competitive. Monday afternoons we also are lucky enough to have Dan instruct Muay Thai as one of our technology free afternoon activities.
This Friday afternoon we are participating in an afternoon of Bingo at St Pat's, thanks to Anthony for offering us this activity, I'm sure it will be lots of fun.
This week we farewell Lanease and Deb, our Seniors who have now completed their schooling. We wish you both every success for your future endeavours and we will miss you both.
A few weeks ago a group of girls participated in an ABSTUDY travel survey. The girls were able to give feedback - both positive and negative on their travel to and from school and offer ideas for improvement. The ABSTUDY staff were surprised at the many modes of transport some of our boarders use just to get home. A fun afternoon was enjoyed by all and the bonus pizza party was no doubt an added bonus.
General Housekeeping
Leave forms are due by Friday to allow for staff to make contact with hosts. When returning from leave we ask that you not return to Boarding with take away foods e.g. McDonalds etc. Please consume these whilst on leave.
Tanya Brown
Acting Head of Boarding
From the Careers Centre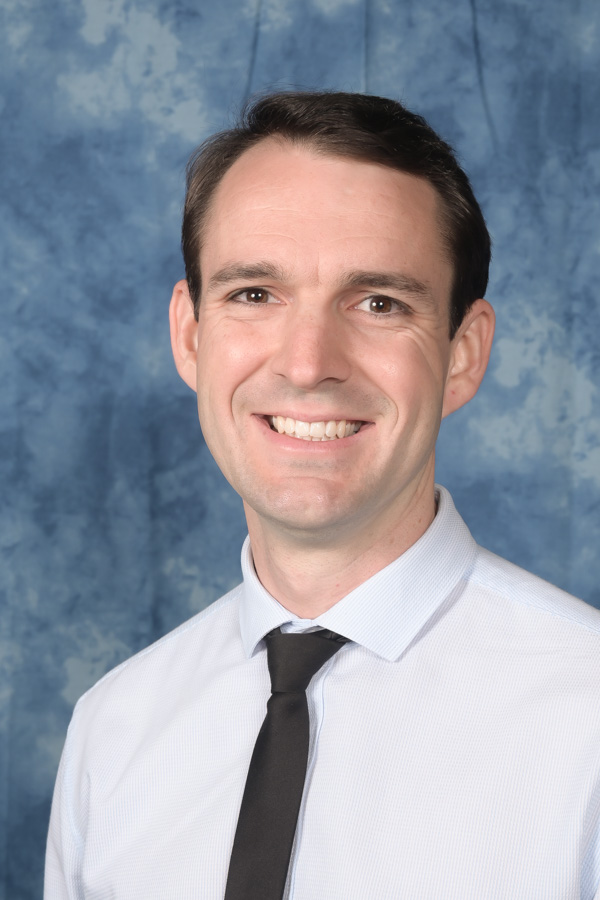 Entry Level Careers in Health Care
Within the Health Care Industry there are lots of entry level jobs to consider, they could help you to get a foot in the door, provide pathways into other careers or give you some insight into if there are other careers in this industry you would like to pursue.
Data Entry – entering patient information and updating records
Administrative Officers – updating records, making appointments, sending out important documents and information
Patient Transport – you'll need a full, clean, driver's licence
Personal Care Assistants (PCAs) – also known as caregivers or health aides, provide care to residents in homes or other patients who are unable to look after themselves. They work in aged care, disability or hospital services.
Home Health Aide – take care of patients who are suffering from chronic illnesses or disabilities, or are elderly and need continuous care while living at home. Qualifications aren't usually a requirement and you'll get on-the-job training.
Medical Receptionist – specific qualifications may not be required but skills or experience with office administration and IT are generally required. You'll also need to have great spelling (medical terminology can be tricky) as well as customer service and communication skills.
Medical Transcriptionist – transcribe audio reports from health professionals into accurate, written records, reports or correspondence. Great typing and spelling skills will be essential.
Dental Assistant – you'll most likely need to get a Certificate 3 in Dental Assisting to be eligible for these roles, but you could apply for a traineeship as a school leaver and start earning while you work.
Pharmacy Assistant – working in a pharmacy team under the supervision of a registered pharmacist. You'd mainly be working in retail pharmacies selling pharmaceutical goods, managing stocks and greeting clients.

Job Pathways Charts for VET Pathways
The Australian Apprenticeships and Traineeships Information Service's webpage contains information regarding Job Pathways Charts which show the potential training pathways within specific industries which start with an apprenticeship or traineeship. Click on the link below for a full list.
Queensland Police Service | Recruiting Information Session
Wednesday 3 November 2021
6.00pm – 7.00pm at the Queensland Police Service Headquarters

Interested in becoming a Queensland Police Officer? Not sure if you:
Meet the requirements?

Are the right person for the job?

Get paid as a police recruit?

How you progress in the QPS?

What is expected during the recruiting process and the cost involved?
These and many more questions will be answered during this Recruiting Information Session. This information session is conducted by experienced, current serving police officers. Not only will they explain the requirements for entry, but they may also give you an insight into their own experiences. During the information session you are welcome to ask questions. Recruiting staff will also be available after the presentation to answer questions. Find out more: https://www.eventbrite.com.au/e/queensland-police-service-recruiting-information-session-registration-192012242787
Further Learning
Why do people want to get an apprenticeship anyway?
Careers look different to how they used to – once upon a time you picked university, a trade, or a job, and that was pretty much it for the rest of your working life. Now, tradespeople get degrees in management, university graduates learn trades to round out their qualifications, and a quarter of all Australian students are learning part time while they work or raise a family. Apprenticeships and traineeships are great because you generally don't need a lot of skills or knowledge when you start, you'll get quality on-the-job training as well as classroom-based training. Plus, you'll be earning an income all along the way. That way, when you finish, you'll have all the skills you need to work independently, as well as a formal qualification to prove how awesome you are.
Skilling Australia Foundation found in 2019 that VET graduates had higher starting salaries – $56k vs $54k (uni grads), a much better chance of being in employment – 78% vs 68% and a graduate employment rate of 92%. Also consider for example, a carpenter's apprentice earns around $130,000 over the course of a four-year apprenticeship, whereas university graduates will be left with a national average of $23,380 of debt in HELP loans.
What's the difference between an apprenticeship and traineeship?
Apprenticeships are structured so you learn a set number of skills over around 4 years. When you finish you'll have a nationally recognised qualification.
Traineeships are simply training agreements between you and your employer. They tend to last between 6 months and 2 years, and you may finish with a qualification.
The main difference is usually the industry – apprenticeships tend to be for more technical trades, while trainees might learn business skills or job-specific skills they need before they can be fully employed (and useful). Read the article here - studyworkgrow.com.au/2021/09/01/why-do-people-want-to-get-an-apprenticeship-anyway/
Top 7 Spooky Jobs
It's coming up to that spooky time of year, and if you're a fan of everything frightful, here are some spooky jobs you might want to look into. Whether it's leading ghost tours, directing funerals or creating wicked costumes, there's a little bit of something for everyone. You can see the full list, as well as a cool infographic, here: https://studyworkgrow.com.au/2021/10/21/top-7-spooky-jobs/
SBA Vacancies
14/21: Years 10, 11 and 12 - Certificate III in Hospitality School-Based Traineeship (Front of House) Jillys Café
15/21: Years 10, 11 and 12 - Certificate III in Business School-Based Traineeship at Berny's on West, Toowoomba
27/21: Years 10, 11 and 12 - Certificate III in Painting and Decorating with Travis Keen Painting
29/21: Year 10 only - Certificate III in Cabinet Making Sir Lancelot's Kitchens, Bathroom and Joinery
30/21: Years 10 and 11 - Certificate III in Hospitality (Front of House) – Various Positions
The above positions will remain open until filled.
SBA vacancies are advertised each fortnight in the newsletter and will be emailed directly to all students in Years 10, 11 and 12. If you wish to apply for a vacancy, please complete the Alternate Pathway Application form, the SBA Referral form, your resume is updated and that you follow the application directions in the advertisement. Once these documents are finalised, hand them (or send via email) to Mrs Cocks (lisa.cocks@twb.catholic.edu.au) for submission on your behalf (unless the advertisement has specifically stated that you need to apply online or visit the business directly).
Chris Grierson
Career Development Practitioner
APPLICATIONS CLOSE 31 OCTOBER