St Saviour's College Newsletter Term 3 Week 10
Principal
The Season of Celebration
Finally, brothers and sisters, whatever is true, whatever is noble, whatever is right, whatever is pure, whatever is lovely, whatever is admirable - if anything is excellent or praiseworthy - think about such things. (Philippians 4:8)
This week, we celebrated our Valedictory Mass, Year 12 Awards Presentation and Valedictory Dinner. It was wonderful to honour our Class of 2021, who have demonstrated compassion, joy, efficacy and leadership, particularly during the last year.
During my address to our community, I explained that last week our Year 12 cohort, together with our Assistant Principal: Mission and Student Wellbeing, Mrs Heather Hagemann, and our cross-campus College Chaplain, Mr Ryan Baines, and I spent time in retreat with our girls. This was a special time of reflection focussing on them nearing the end of their journey at St Saviour's College. It was during these days I shared with the girls my favourite scripture quote, from the prophet Jeremiah. "For I know the plansI have for you," declares the Lord, "plans to prosperyou and not to harm you, plans to give you hope and a future."
In addition, we heard much wisdom from many people who have taught the girls and nurtured them in their learning and life journey across their years at the College. While I drew on the prophet Jeremiah, it would seem we have prophets of our own right in our very midst:
Mrs Gray – Be open minded and accepting. Even Google maps gives you more than one option.

Mrs McDonald – Be kind to yourself. Sometimes you may get thrown a curve ball but don't let it define you.

Mr Leathart – Stay hungry for wisdom and knowledge; this is going to serve you well.

Mrs Sretenovic – Choose forgiveness each time. I am going to forgive again … I am going to forgive today.

Mrs Reid – As graduating Mercy Women, I hope you have learned the joy in helping others, the benefits of volunteering, doing community service and finding ways to help those around you.

Mrs Wade – When you think about blessings, start with the simple things first … fresh air in your lungs, and feeling of connection to the world around you.

Mrs Doherty – Get up and put your big girl's pants on and deal with anything that comes your way. Deal with it head on.

Maddy Spero – Be grateful; a split second of someone doing the wrong thing can change everything.

Mr Baines – Seek out God's face. "When I raised my arms up to my mother, I was hers and she was mine."

And the beautiful Zina Alexandra Dorado, College Captain 2020 – Life after high school is a lot of sacrifice; not knowing and not having all the answers; finding out who you are and the type of person you want to be in the world … it's about growth.
I think there are some great messages contained in those words of wisdom – all with common threads: kindness to yourself, kindness to others, the importance of gratitude, and an openness to growth.
At our Awards presentation, it was great to hear from former student, Ms Heidi Eiser, who spoke to our community about how the Mercy values have played out in her adult life and contributed to her experiencing a range of careers that led her to creative design and owning her own business, Heidi Lou Design - https://www.heidiloudesign.com/
It was a great opportunity to recognize the many achievements of our Class of 2021, acknowledging their many successes in the the sporting, cultural, service and academic life of the College.
The Valedictory Dinner was a particular highlight. As expected, the girls looked stunning. It was a beautiful evening at Clifford Park celebrating our finest.
Many thanks to the host of staff who were responsible for organising the multiple events and experiences. I am sure the girls and their families valued the collective effort that went into ensuring that our young women were celebrated well.
We wish all the girls the very best leading into their final assessments next term, as they move into their external assessment in Week 4 of Term 4.
Farewells
Best wishes to Mr Rick Barnes, Support Officer, who has been with us for all of this year. Rick will commence as an Early Career Design Technology teacher at Lockyer District State High School next term. Congratulations Rick on this appointment, and thank your for your service to St Saviour's College. All the very best.
Blessings to all for a safe and happy holiday, enjoying much needed time with loved ones.
Sharon Collins
Principal
Deputy Principal - Curriculum
Year 12 Awards
This week we celebrated the incredible achievements of our Year 12 cohort with our Year 12 Awards Ceremony. This awards ceremony celebrated the social, sporting, academic, cultural service and mercy pursuits of our exceptional girls. The awardees were:
Sports Awards
Shaunagh Mary Jackson Netballer of the Year: Emillie Sanderson
Sylvia Degotardi Rising Star Award: Natalya Mah Yen
Most Consistent Sporting Representative: Georgia Bartlett
Senior Sportswoman of the Year: Georgia Bartlett
Changemaker Award: Georgia Bartlett
Mercy Shield: McAuley House
Cultural and Service Awards
Marilyn Jackson Interact Student of the Year: Kate Hudson-James Outstanding Contribution to the Arts: Kate Hudson-James
Service Awards: Emily Cavanagh, Kate Hudson-James, Natalya Mah Yen, Kiza Mwibusa
Senator Claire Moore Award for Leadership: Natalya Mah Yen
QATSIF Young Indigenous Leader Award: Georgia Bartlett
Academic Awards
Vocational Education Awards
DISCO (Downs Industry Schools Co-op) Encouragement Award: Natalya Mah Yen
TAFE South-West Qld Outstanding Vocational Student: Rachel Nyashinde
Top of Cohort (Internal Assessment) and Commitment to Study Awards
Commitment to Study: Georgia Bartlett, Zoe Bartley, Lucy Bretz, Emily Cavanagh, Kate Hudson-James, Natalya Mah Yen, Rachel Nyashinde, Keelie Ross, Emillie Sanderson, Nguweneza Solange
Top of Cohort:
Georgia Bartlett - General Mathematics and Physical Education
Zoe Bartley - Drama in Practice, Essential English, Essential Mathematics, Visual Arts in Practice
Rianna Castle-Smith - Physics
Emily Cavanagh - Dance
Kate Hudson-James - Art, Drama, English, English & Literature Extension, Study of Religion and USQ Excellence Award
Natalya Mah Yen - Sport and Recreation
Olivia Petzler - Chemistry
Keelie Ross - Social and Community Studies
Emillie Sanderson - Biology
Australian Defence Force Awards
ADF Future Innovator Award: Olivia Petzler
ADF Long Tan Award: Georgia Bartlett
Mercy and Special Awards
Sister Regina Conway Mercy Award: Kate Hudson-James
Year 12 All-Rounder Award: Georgia Bartlett
P & F Award
Parents and Friends Award for Outstanding School Spirit: Natalya Mah Yen
College Board Award
College Board Award: Kate Hudson-James
Student Leaders 2022
College Captain: Charlotte Morcom
College Vice-Captain: Kirra Baker
Mission and Identity: Bianca Gardner
Sports and Activities: Tia Tresize
Cultural Captain: Elysse Thomas
Congratulations to these exceptional ladies and our graduating Year 12 2021 students.
EEPP
Year 12 ATAR eligible students have been invited to take part in the EEPP program during the 2nd week of the school holidays. The students will gather with other students from right across the diocese to revise their knowledge and hone their exam preparations ahead of their External Exams in Term 4. We wish these girls well in their studies over the break.
Year 11 Exam Block
The Year 11 Exam block timetable has now been published to Year 11 students. It runs across week two and allows students who are undertaking a General Subject Pathway the flexibility to study from home and only attend the College for their timetabled exams. Of course, for students who may not have the ability to be transported to and from the College in the middle of the day, the College will have a designated study room for them to access. I encourage all Year 11 students to begin their exam preparations over the holidays to ensure they are ready for success in Week 2.
Parent Teacher Interviews
Parent Teacher Interviews will take place on Tuesday 5 October between 2pm and 5pm. Thank you to those parents who have already made their appointments. Parent teacher interviews are a great opportunity to engage with teachers about your daughter's learning, progress, behaviour and engagement. This conversation allows for you and your daughter to ascertain how she can continue to improve her progress in the coming term.
Jessica Wade
Deputy Principal
Assistant Principal - Mission and Student Wellbeing
Aboriginal and Torres Strait Islander Mass
Congratulations to Georgia, Deb, Taya, Lanease and Sophie, who took part in the Aboriginal and Torres Strait Islander Graduation Mass at St Patrick's Cathedral on Tuesday this week. Included, are some pictures which captured our Year 12s celebrating the event. Our fabulous choir, the Saviour Sisters, were invited to provide the musical accompaniment to the Mass and, as always, sang beautifully.
Valedictory Mass
We also celebrated our Year 12 Valedictory Mass at St Patrick's Cathedral on Thursday. Graduation marks a remarkable day in the chapter of a young person's life. It is not only the culmination of many years of study but is a coming-of-age; a moment when a person is no longer a child and is now a fully-fledged adult. Pope Francis said, "Education is not about knowing things or taking lessons but about being able to use three lingos: those of the head, the heart, and the hands ... learning so that you can think about what you feel and do, can feel what you think and do, and can do what you feel and think."
For our Year 12 departing students, there will be feelings of great pride and joy in their achievements. For the parents and care givers, there are probably mixed emotions. There may also be thoughts of the future and of their precious one spreading their wings, leaving the nest, and forging a future of their own.
Led by Charlotte Morcom and Kirra Baker, our incoming Student Elected Leaders for 2022, we reflected on the year that has been, the events which encouraged growth in our young women, the opportunities that stretched and challenged us and the wonderful memories which brought joy and happiness to our lives.
Year 12 Retreat
A big thank you to Mr Baines and Ms Collins for accompanying me on Year 12 Retreat once again this year. The girls enjoyed a rich (but secretive) program, full of lots of surprises, good company, much laughter and a few tears.
Community Engagement
RUOK? Day
Coolock 1 and 2 provided us with an apt prayer and scripture montage to acknowledge RUOK? Day during assembly this last fortnight:
"Lord, one of the hardest things about being human in this broken world is experiencing pain without quick-fix answers and consistent happy endings. We all face challenges that feel overwhelming and struggle when we don't know what to do. For those who are lonely, depressed, or dealing with mental health issues, these feelings can seem never-ending. Give us ears to hear their stories, Lord. May our hearts be filled with compassion and our words be gentle. May our churches be loving and supportive communities that have an obvious deep and genuine concern for those around us. Please grant us peace of mind and calm our troubled hearts. Lord, we thank you that in you there is hope. And there is goodness. God, you are bigger and better than we can ever understand.
"Peace I leave with you; my peace I give to you. I do not give to you as the world gives. Do not let your hearts be troubled, and do not let them be afraid."
Amen.
The Paul Morton Choral Festival
The St Saviour's College Choir, the Saviour's Sisters participated in The Paul Morton Choral Festival on Tuesday 31 August at the Empire Theatre.

The girls performed Seasons of Love from the musical Rent, featuring Emily Cavanagh and Eliza Morcom as soloists performing within the piece. Well done to all the girls, it was a fabulous night.
Youth Ministry Team
As the heads, hearts and the hands of Jesus, our hardworking Youth Ministry Team continue to follow in the footsteps of Catherine McAuley and the sisters of Mercy, by providing opportunities for all to live out the College Mercy Values of Justice, Excellence, Compassion and Hospitality. In celebration of our theme "Sowing the Seeds of Hope and Mercy" the students of the Youth Ministry Team regularly bring to life our Mercy Charism values in each of the initiatives undertaken.
Annual St Vincent de Paul Winter Appeal
We continue with our resounding support for those experiencing vulnerability and hardship this winter. Our Winter Appeal collections are growing in the form of blankets, scarves, gloves and jumpers that are still in an useable condition to give to those who are struggling. Donations can be made to the College front office, Student Services collection area, or through your Homeclass collections box.
Sharing the Dignity
In keeping with our annual tradition to support our community, the Youth Ministry Team rolled out our Share the Dignity campaign at our weekly assembly. Share the Dignity began as a simple idea of giving dignity to women. The need has been so great, that the organisation has grown to become a national charity. There are over 5,000 volunteers Australia-wide, and provides multiple initiatives aimed at giving dignity to women.
Our collection campaign includes the donation of old handbags you no longer use, as well as items such as shampoo, conditioner, soap, toothbrush, toothpaste, sanitary items, and deodorant. Items we are NOT able to include are food of any type, sharps or razors, or scissors. If you can contribute with even one item to help us, this would be great. Handbags will be packed with a variety of the donated items and given to Protea Place. Protea Place, founded by Toowoomba local and CEO, Ms Amanda Dalton, provides support resources to women in our community who are vulnerable and experiencing hardship. Collections may be made by staff and students through their Homeclass collection boxes and Student Services. #Mercygirlssharethedignity
"When women support women, it feels like nothing can hold us back.
We may be weak, but we are also strong. We are vulnerable, but we are also invincible.
We know fear, but in its face, we can be brave.
We too often remain silent, but when we find our voice, we can change the world."
Rochelle Courtenay - Share the Dignity founder
Wellbeing
The College maintains its commitment to supporting all students attending St Saviour's to feel safe, loved and that they belong. The College promotes social and emotional learning (SEL), which is about developing the ability to care for others, make responsible decisions, establish positive relationships, and handle challenging situations. These skills are essential for developing resilience and the personal attributes that promote wellness, prevent illness and support recovery. The College also employs a best practice model of engaging with families and to provide a restorative approach to conflict within the community. Our College Pastoral Program embeds the PERMAH approach to wellbeing, with a Catholic lens of our Core Values. Our Wellbeing team actively encourages:
Partnerships with other schools (St Mary's College, St Saviour's Primary School, our Mercy partner schools and other Toowoomba Diocesan and Catholic Colleges).

Family Engagement by invitation to our regular College events, our fortnightly newsletter, social media platforms (check out our Facebook and Instagram pages!).

Strong community ties with local support and social justice agencies such as Toowoomba Transition Support Services, St Vincent de Paul, St Patrick's Parish.

Intervention and Postvention strategies on campus for identification and referral for students who may need support, across all year levels.

A supportive Wellbeing Team, trained and with experience in restorative practices and mental health and wellbeing, consisting of:



Assistant Principal: Mission and Student Wellbeing, Mrs Heather Hagemann
Email: heather.hagemann@twb.catholic.edu.au
Middle Leader Student Wellbeing, Mrs Juanita Doherty
Email: juanita.doherty@twb.catholic.edu.au
Middle Leader Student Wellbeing Support, Ms Alice Cavanagh
Email: alice.cavanagh@twb.catholic.edu.au
College Counsellor, Ms Renee Hunter
Email: renee.hunter@twb.catholic.edu.au
Cross-campus Chaplain, Mr Ryan Baines
Email: ryan.baines@twb.catholic.edu.au
Top Tips to be a Positive Parent – Backed by Science!
Being a parent is a joyful and rewarding experience. And while most of us strive to be great parents, some of us find ourselves doubting our abilities and are concerned how our parenting style may impact our child in years to come.
There is good news! There are numerous research-supported tools, strategies, and resources to tackle common parenting challenges including bedtime issues, picky eating, boredom, tantrums, screen time, starting school and inappropriate behaviour – as well as skills for life such as making friends, building empathy, being respectful and making good choices.
Develop optimistic, resilient children who experience greater levels of happiness and wellbeing, as we share Top Tips to Be a Positive Parent – backed by science!
Join us for this free, fun and interactive live webinar.
"Top Tips to Be a Positive Parent" is hosted by Frances Totney, experienced educator, and positive parenting specialist. Along with her degree in education, Frances has a Diploma in Positive Psychology and Wellbeing, Post Graduate Diploma in Mental Health and Masters of Education in Student Wellbeing with a focus on child development.
This FREE webinar will be held on Wednesday 29 September at 12 noon and is open to everyone, so feel free to share with your friends and family (see link below).
Teen Mental Health First Aid Training
We acknowledge and support the importance and effectiveness of training in the area of mental health first aid. Therefore, by the end of this year, all staff at the College and 50 per cent of our student body will be trained in the field of Mental Health First Aid. Mike Thomason, Education Officer: Guidance Counsellor Coordinator and School Support, has been instrumental in making this a reality for our College, and we encourage other schools to offer this comprehensive and personalised school programs to staff and students.
SWATeam - Mercy Court Pet Shop
Ongoing Support – Mental Health and Wellbeing
Please contact one of us if you would like further information, assistance, or support, regarding your child's wellbeing. Below are some useful sites for external support, regarding wellbeing and mental health:

Beyond Blue is one of Australia's best known mental health and wellbeing support organisation. They provide support programs to address issues related to depression, suicide, anxiety disorders and other related mental illnesses. Along with a comprehensive website, the beyond Blue Support Service provide 24/7 phone support, Chat online 1pm-12am / 7days a week, email support and a range of community chat forums 1300 22 4636 www.beyondblue.org.au

Kids Helpline is a free Australian telephone and online (webchat and email) counselling service for young people aged between 5 and 25. 1800 55 1800 https://kidshelpline.com.au

1300 MH CALL: Mental health access line
1300 MH CALL (1300 642255) is a confidential mental health telephone triage service that provides the first point of contact to public mental health services to Queenslanders. 1300 MH CALL is available 24 hours a day, 7 days a week and will link to the caller's nearest Queensland Public Mental Health service.
https://www.qld.gov.au/health/mental-health/help-lines/1300-mh-call
eheadspace provides free online and telephone support and counselling to young people 12 - 25 and their families and friends.
Call 1800 650 890, 9am-1am AEST / 7 days a week. https://headspace.org.au/eheadspace/

Student Reminders of College Guidelines and Expectations
Bullying (inclusive of cyberbullying)
There is no place for bullying at St Saviour's College. Bullying is a repeated pattern of behaviour, which includes name-calling, taunting, mocking, making offensive comments, kicking, hitting, pushing, theft, inappropriate text messaging, sending offensive or degrading images by phone or internet, producing offensive graffiti, gossiping, excluding people from groups, and spreading hurtful and untruthful rumours.
Cyberbullying is a repeated pattern of behaviour, defined as, 'the aggressive, intentional act carried out by a group or individual, using electronic forms of contact, repeatedly and over time against a victim who cannot easily defend him or herself'. St Saviour's College is committed to promoting responsible and positive use of social media sites.
Cyberbullying behaviour can include:
abusive texts and emails

hurtful messages, images or videos

imitating others online

excluding others online

humiliating others online

spreading nasty online gossip and chat

creating fake accounts to trick someone or humiliate them
How common is it?
In the 12 months to June 2017:
1 in 5 Australian young people reported being socially excluded, threatened or abused online.

55% sought help from their parents, 28% from their friends; 38% blocked the offending social media account; 12% reported it to the website or platform.

1 in 5 Australian young people (15% of kids, 24% of teens) admitted behaving in a negative way to a peer online - such as calling them names, deliberately excluding them, or spreading lies or rumours. Of these, more than 90% had had a negative online experience themselves.
Here at the College, members of our community are modelled respectful behaviour, with our positive interactions with one another. There is no room for negativity at St Saviour's.
Summer Uniform for the Start of Term 4
White short sleeved blouse (red piping)

College striped skirt

College tie

College blazer (optional)

College formal hat

White socks

College V-necked pullover

Black leather lace up shoes (no buckles, casual styles, raised heels, coloured stitching or eyelets are permitted)



God bless,
Heather Hagemann
Assistant Principal - Mission and Student Wellbeing
Paul Morton Choir Performance
The St Saviour's College Choir, the Saviour's Sisters participated in The Paul Morton Choral Festival on Tuesday 31 August at the Empire Theatre.
The Paul Morton Choral Festival brings together secondary school choirs from across Toowoomba for a night of great music, celebrating the vibrant choral singing community in Toowoomba, allowing choirs to perform in a non-competitive atmosphere while obtaining constructive feedback from the guest adjudicator.
The girls performed one song for the evening, Seasons of Love from the musical Rent, featuring Emily Cavanagh and Eliza Morcom as soloists performing within the piece. Even though the girls were the smallest singing group within the festival, they definitely did not go unheard. Their performance and energy at the event was outstanding as they represented the College with pride.
Congratulations ladies, well done to you all.
Library
Welcome
It is at that time of year again where we must look to our loans and start returning our books. This is especially prevalent for students changing subjects or leaving at the end of the year.
You may receive overdue letters for resources over the holidays. Please remember you can renew online items borrowed for reading from the library, which can be done through the library portal. Students should know how to do this.
Quick refresh – login in via single sign on – your borrowing profile should come up and you should be able to press renew next to the resources you would like to renew.
Holiday Reading
Want a challenge over the holidays? Looking for something to do? Try our Spring Reading Challenge.
How many books can you read that fill the criteria (check out the challenge list below):
Will you be able to beat Mrs King in reading these? Keep track of your titles and see how you go against Mrs King in the first week back next term.
New Books
New books on display and available to be borrowed:
Non Fiction
Graphic
Picture Book
Senior Fiction (Years 10-12)
Book of the Week
Overdue Library Resources
Please remind your child/ren to keep up to date with library loans. Especially as we are at the end of the term. Students could borrow over the holidays if they had no overdue items out.
Students are able to manage loans through the Library Web App, where they can see their overdue items.
Please ensure the overdues are returned or renewed otherwise they are considered lost and request for payment may occur. Your help with this is much appreciated!
"Reading is to the mind what exercise is to the body and prayer is to the soul." Matthew Kelly
Stay safe and keep reading.
Andrea King
Teacher Librarian
Sport
Saturday Netball
A massive congratulations to the Cadet G Saturday Netball team that defeated Brothers 30-22 last weekend, winning their grand final and capping off a great year for the squad. Tia and Emillie have been superb getting the girls to training as well as making sure the girls from Year 7 bonded with the girls from year 10. The girls should be very proud of their efforts. The competition will continue again next year and girls will be invited to return to the court to play for St Saviour's College.
Rugby League
Well done to the rugby league girls who participated in the Wednesday afternoon 9-a-side competition. Mr Love is working to lift the profile of rugby league in the College and after a rocky start it was great that some games could go ahead. Hopefully the girls learnt some basic skills and will continue to build on the games and training.
Tuesday Night Volleyball
Currently both the Junior Girls 1 and Junior Girls 2 are sitting near the top of the ladder in their competitions and it is pleasing to see that the skills in pass, set and spike are starting to bear fruit. The seniors have found the step up into B Grade a little challenging, however it is great to see the guidance and support they are offering to the junior girls.
It is important to note that each team often has a duty which needs to be shared and students learn the important skills of scoring, umpiring and line judging, which in turn helps their own game develop. With a break due to the holidays, teams will return in coming weeks and spectators are allowed to watch as long as they follow COVID procedures.
Futsal
The College has entered a futsal team in the upcoming social competition in term 4. It will run for six weeks and starts first week back. Students will need to register and there will be a small cost involved, however the College will supply the uniforms and protective equipment. Games will be played Thursday afternoons at the Glennie School courts. For more information see Mr Leathart in the sports office.
Sports Uniforms and College Loan Equipment
Students who have borrowed sports uniforms for various competitions need to return these to the sports office ASAP. Every effort has been made to update and improve the playing uniforms of the College, however replacing them every year is not sustainable nor practical. If you have any items at home or in your room, return them. Items that have the College logo on them are the property of the College and should be returned.
Term 4 Upcoming Events
All Schools Touch Football

Tuesday Night Volleyball

Futsal

Rugby 7s
For more information and some upcoming dates for 2022 please see the sports office.
Greg Leathart
Middle Leader HPE, Sport and Activities
McAuley House Boarding
Week 10 has arrived and the Boarding House is full of anticipation for the holidays after a very busy Term 3. Travel day is this Friday, thanks to Miss Shauna and Miss Tanya who will be escorting the girls to Cairns and Horn Island.
Last weekend saw the dorm busy with sporting grand finals. The Netball girls had a great win against Brothers and were very excited to receive their well earned trophies. The Under 13 Souths girls were unlucky in their quest, well done to Phillana and her team. The Under 15 girls won their match and premiership, well done girls!
This week we hosted our McAuley House Graduation Dinner for staff, students and families. My sincere thanks to Miss Christie and Miss Shauna for the co-ordination of this event. We look forward to seeing our graduates' families and wish our Year 12 girls every success. We will certainly miss seeing you every day Lanease, Deb and Taya, you are outstanding young ladies that we have had the pleasure of building relationships with and you are wonderful mentors to our younger students. We were excited to attend the "Red Carpet " arrivals on Thursday night and see our Year 12s in style.
Last week many girls had their second Covid vaccination. We are grateful to the TCSO staff for co-ordinating this in conjunction with Goolburri Health.
The pupil free day recently allowed us to go to the Orion Lagoon for the day, whilst the water was chilly, this didn't deter the girls from swimming. We enjoyed a BBQ lunch there and a great day out, thanks to Miss Shauna and Miss Gabby for accompanying us for the day. The girls are requesting a beach trip for Term 4, which will be an exciting opportunity.
Thank you for a successful term, we wish you a restful, relaxing time with your daughters and look forward to seeing everyone on travel day, Tuesday 5 October.
Tanya Brown
Acting Head of Boarding
From the Careers Centre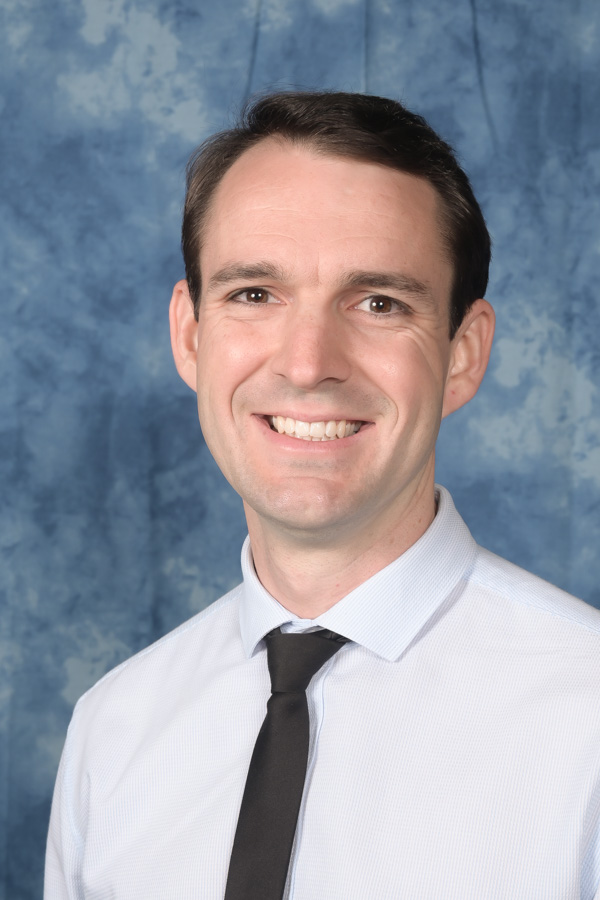 USQ | Creative Writing Two Day Experience
Thursday 23 September 2021, 9.30am - Friday 24 September 2021, 4.00pm. USQ, Toowoomba Campus
The USQ Creative Writing Two Day Experience is designed for year 10, 11 and 12 students who have a passion for writing and have future aspirations to study a Bachelor of Arts (Creative & Critical Writing). Aspiring writers will work with a professional writer and editor to develop their own ideas and hone their writing process. Participants will learn how to:
Become an idea machine

Literary & narrative techniques

Introduce the trickster

Bring Trickster Elements into your writing
Places are limited to 25 school students, who will have the opportunity to engage with USQ academics, current students and our industry partners. The two-day experience will outline some of the opportunities and the future needs the industry is facing. Find out more: https://usq.edu.au/study/faculty-events/2021/06/student-experience-days/creative-writing
School Based Apprenticeship Sign Up
Holly Anderson (Year 10) is pictured below with Carmen Hill of Goolburri Aboriginal Health Advancement.
Holly has been successful in commencing a Certificate III in Dental Assisting school-based apprenticeship. Congratulations Holly.
Learn the Fundamentals of Self-awareness with Grandshake
Grandshake's 40-minute Fundamentals of Self-Awareness microprogram is a step-by-step guide to jumpstarting your personal development and becoming the person you want to be. Learn how to identify healthy and unhealthy patterns of behaviour and emotions; how to overcome common barriers to mindfulness; and how to accept yourself. This program contains practical strategies and exercises to help you incorporate self-awareness into your daily routine.
If you …
Resort to distractions when you're facing a problem

Struggle to manage your thoughts and emotions

Want to better understand your behaviour & become your best self

See the importance of exploring your inner self

Love learning!
Then this microprogram is for you. Best of all, it's completely free for anyone aged 14-24. Find out more and enroll here: https://www.grandshake.co/product/the-fundamentals-of-self-awareness
myfuture
myfuture is a government-funded service, supporting students to develop the skills and confidence to make more informed career decisions. myfuture is free for everyone to use. myfuture's tools and resources give students the opportunity to learn more about themselves, explore career opportunities, and expand their knowledge about the world of work in a secure and private space, at their own pace. myfuture is targeted and tailored to the education community, providing users with free access to trusted, impartial and reliable career information based on research and evidence. Create your free My Career Profile and start exploring:
2022 Commonwealth Youth Awards
The aim of the awards is to celebrate the outstanding contributions by young people delivering development and progress in Commonwealth countries and communities towards achieving the Sustainable Development Goals (SDGs). Winners receive international recognition and cash prizes. Nominations close 17 October. Read more here
Teamwork and Collaboration
Teamwork and Collaboration are soft skills that are highly sought after by employers. No matter which industry you work in or what your job title is, teamwork skills are essential to your success. They'll help you to work well with clients, colleagues, managers and other people at your workplace. What skills do you need to work on? Read more here
Insight Publications Creative Writing Competition 2021
Entries are open to Insight Publications' Creative Writing Competition for 2021. This competition aims to ignite a passion for creative writing in secondary-school students and to inspire the voices of the future. Students in Years 7-12 are invited to enter a short story based on the theme "a flash of inspiration". There are prizes of up to $300 on offer. Read more here
Australian Photography Awards 2021
Australian Photography Awards is one of the largest and most progressive photographic awards in Australia. Since 2016 they have been immersed in the discovery and sharing of big ideas through photography. In 2021 we seek to recognise work that can open important dialogues and expand our understanding of the world. Read more here
Youth KSP Poetry Award
The KSP Writers' Centre is proud to present this annual poetry competition for Australian writers, which is free for youth to enter thanks to sponsorship from the Shire of Mundaring. Entries must be original and unpublished. All poetry styles and themes are acceptable. Entries close Thursday 30 September.
Find out more and enter here: https://www.kspwriterscentre.com/poetry-competition
Courses from Aviation Australia
Aviation Australia offer a variety of short Cabin Crew Courses for people who are considering a career as a flight attendant. They also offer Remote Pilot Training Courses for those interested in learning about this rapidly evolving industry. Courses vary in length from just a few days up to 4 weeks, so there is bound to be something that will fit your schedule. If you find your passion, you can continue on with an apprenticeship or traineeship and earn a Certificate IV.
Chris Grierson
Career Development Practitioner