St Saviour's College Newsletter Term 3 Week 6
Principal
WINTER SHOWCASE - THURSDAY 26 AUGUST
PLEASE REGISTER FOR YOUR TICKETS ONLINE
(trybooking.com/BTQTZ)
We can never say "it is enough" (Catherine McAuley, 1778 – 1841)
Every assembly, we celebrate the week's events and students, and groups take it in turn to inform the community of the various activities that are taking place in relation to our mission, sporting, and cultural pursuits. Every week, I am reminded of what an incredibly dedicated group of young people we are blessed to serve.
On last week's assembly, I was overwhelmed by the great many opportunities for outreach and service provided through a range of organisations and ventures. Included in these projects were:
Interact 'Pie in the Face' for Polio – raising more than $1000. This amount was matched by Rotary and added to by Bill Gates. (Total number of polio shots to be purchased with this money for use in developing countries is in excess of 3000!!!).

'Share the Dignity' Campaign – raising awareness and collecting toiletries and sanitary items for local women's support and action group, Protea Place.

St Vincent de Paul Buddy Program – our Mercy girls working with young people with disabilities.

Vinnie's Winter Sleepout – a practical expression of solidarity, standing with our homeless friends in the margins.

Rosies – outreach and companioning for our 'friends on the street'.

Daffodil Day – a campaign raising awareness and funds for cancer.

Ongoing student engagement under the leadership of the SRC.
These good news stories don't just take place occasionally; regularly we celebrate our culture of mercy, justice, compassion, hospitality and excellence! Much of this activity is initiated by individual students or groups.
I am certain that Catherine McAuley would take great delight in looking down at our Mercy community, recognising that, through her legacy, we are living out the truth she proclaimed, 'It is never enough'.
Equally, I am encouraged by our students who use these opportunities to live their own lives fully, and, in turn, ensure the fullness of life in others. Afterall, that is the whole reason God presented on earth in the human form as Jesus. He came that "we may have life and have in its fullness" (John 10:10).
Thank you to all those students involved in these pursuits, for the gift of life you bring to our community.
College Athletics Carnival
Congratulations to all students who competed in the College Athletics Carnival last Friday. It was a great day of participation and fun. A big shout out to all those students who competed in event after event to earn points for their house. Thank you to the many parents who came to spectate; we had great support all throughout the day. Thanks to our officiating staff who made the day run smoothly; and to our tireless Middle Leader: Sport, Mr Greg Leathart, who, together with the House Leaders, oversaw the planning and organisation of the day. Congratulations to all Houses, particularly overall victors, McAuley!!
Thanks to Middle Leader: Science and Maths, Mr Cameron Love, who has gone to great lengths to create opportunities for our students to engage in activities to celebrate 'National Science Week'.
Winter Showcase
Get your tickets!!! I am very excited about next Thursday's line up. Many thanks in advance to our Middle Leader: English and Arts, Mrs Wendy Collins, and teachers in the Arts department who have worked hard to put a wonderful night together. A big thank you all our student performers! We look forward to delighting in your talents.
College Expectations
There have been certain behaviours exhibited in recent weeks that most certainly do not reflect the culture of excellence that we uphold here at the College. Many students consistently meet daily expectations in relation to the pursuit of personal excellence, as demonstrated through behaviour – both inside and outside the classroom, the appropriate wearing of the College uniform, the completion of assessment, and the maintenance of healthy relationships, both personally and via social online interactions. Students failing to comply with these expectations will have consequences put in place, stipulated in accordance with our College Behaviour Support Plan.
I appreciate the support of parents in working with the College to ensure your daughter's behaviours comply with these expectations, and trust that each student recognises what it means for them to exhibit the qualities and values which are the hallmarks of our Mercy community.
Principal Appraisal
Proudly, I have led this community of St Saviour's College for almost five years. As a part of my professional contract, I am required to undergo a professional '360 degree' appraisal process to ensure that I receive feedback from all relevant stakeholders, including staff, students and parents, so that I might continue to lead this community as it deserves to be led. I sincerely thank all those staff and parents who participated in the survey that was recently distributed.
In order to complete my appraisal process, a panel will be gathering at the College on 2 September to meet with members of staff, the College Board and P&F, as well as groups of students, all of whom will provide verbal feedback to panel members, evidencing the feedback generated through the survey process.
We look forward to welcoming panel members to our College community who will be conducting the interviews on the day: Mr Jim Midgley (Director: Teaching and Learning, Toowoomba Catholic Schools (TCS)), Mr John Coman (Senior Education Leader, TCS) and Mr Kort Goodman (Principal, St Joseph's College, Toowoomba).
I look forward to sharing the results of this appraisal in the weeks to come.
Blessings for the coming weeks.
Sharon Collins
Principal
Register for your free ticket to our Father's Day Breakfast at: https://www.trybooking.com/BTQVD
Deputy Principal - Curriculum
Year 11 and 12 Reports
Students in Years 11 and 12 will receive Interim Reports this week. These reports provide feedback for students and parents on a number of aspects of student learning in the senior phase of learning. The first area of feedback is the overall achievement. For Essential and Applied subjects this overall achievement is an A - E letter grade and reflects student learning and progress in that subject to the middle of Unit 1 or 3 (depending on the subject and year level). For General subjects, this achievement is expressed as a judgement that provides feedback to parents and students but is not expressed as a letter grade. This is because the report reflects marks that have yet not been confirmed through the statewide confirmation process. These expressions (well-above average, above average, average, below average or well-below average) are provided at both the overall achievement level and the assessment objective level (reflective of the ISMG) to demonstrate to students and parents where students must direct their efforts for improvement in the coming weeks. We hope that as a family you can use this feedback to set goals with your daughter ahead of her upcoming trial exam period and external exam preparation period and, for Year 11 students, ahead of her final formative assessment before beginning her summative year.
The reports also provide feedback to students and parents on her learning behaviours. These areas are important as they provide the basis for success in school subjects and strong performance in these learning behaviours often correlate to strong results in subjects. A student's willingness to participate, her readiness to learn, her behaviour in the classroom and her application and work habits outside the classroom are all key drivers to achievement. Please, do not let your daughter play down or minimise the relevance of her teacher's feedback in these areas. Some questions that may assist in this discussion around learning, achievement and applications may be:
Which subjects are you performing well in?

How do your learning behaviours in these subjects differ from those you are not performing as well in?

How do you account for these differences?

What steps can you take to make gains in all your subjects?

How can I support you?
We are keen to work in partnership with you as parents. If you would like further clarification on the information provided in the report cards, please contact your daughter's teacher in the first instance to discuss any questions you may have.
External Examination Preparation Program
I would like to take this opportunity to congratulate those students who have already taken the initiative to sign up for the External Examination Preparation Program happening during the second week of the September school holidays. This incredible opportunity ensures that students have an excellent understanding of the External Examinations they will face in Term 4 and works to ensure that they have the feedback they need as they move into the final mastery phase of learning. I encourage all Year 12 General students to apply for the program.
Subject Selections
Thank you to all those students who have completed their subject selections in Years 8, 9 and 10. Work is now well underway on the 2022 timetable and students will be notified of their subjects early in Term 4.
Assessment Calendars and Academic Support
A reminder that as we move in to the assessment phase of learning in the coming weeks, students across all year levels have significant work to do on assignments and studying for upcoming exams. Your daughter should be completing work at home each evening and in a block of time over the weekend to ensure that she is completing work that reflects her potential in each of her subjects.
If a teacher is concerned that a student has not completed a draft for an assessment, she will be referred to Academic Support – a process for her to reflect on the elements and impacts that led her to be unable to submit a sufficient draft or assignment. There is not enough time at this academic support to complete the set work – in fact these assessments are often reflective of three - four weeks of planning, research, writing and refining. If you are notified that your daughter attended academic support (this occurs by email) please discuss this referral and your daughter's reflection with her. It may be an opportunity to discuss how you can support her at home to complete her very important learning and assessments for her subjects.
Jessica Wade
Deputy Principal
Assistant Principal - Mission and Student Wellbeing
Faith and Mission
Irenaeus, saint and father of the Church, proclaimed that the
Glory of God is humanity fully alive.
Students engaged and learning, pursuing new areas of knowledge, discovering their gifts, which they then put at the service of the community.
Faculty sharing wisdom and imparting it to minds and hearts,
these surely are signs of life in its fullness; such vitality surely gives
praise to God, our maker.
Amen
Mercy Girl of the Week
Mercy values of Excellence: Love of learning, thirst for knowledge
Last week we had two worthy recipients of the Mercy Girl of the Week. Both these girls have been nominated for their continual display of our college value of excellence. Their love of learning and thirst for knowledge is evident in their desire to finish incomplete work for homework. This striving for excellence has earned Ashandra Bond and Aleisha Webb the Mercy Girl of the Week award. Congratulations to you both!
Youth Ministry Team
Rosies
This last fortnight, Ms Alice Cavanagh, Middle Leader Student Wellbeing Support, accompanied Charlotte and Lily, two of our Student House leaders, to our monthly Rosies Street Retreat at Wilsonton Heights. This is a rewarding opportunity to offer a helping hand to cook and serve meals and have conversations with those experiencing hardship within our community. Our Youth Ministry Outreach Program is open to all students in Year 11 and 12. Students are asked to keep an eye out in the notices for our next month signup information.
#MercyGirlsAreCompassionate
Sharing the Dignity
In keeping with our annual tradition to support our community, the Youth Ministry Team rolled out our Share the Dignity campaign at our weekly assembly. Share the Dignity began as a simple idea of giving dignity to women. The need has been so great, that the organisation has grown to become a national charity. There are more than 5,000 volunteers Australia-wide, and provides multiple initiatives aimed at giving dignity to women.
Our collection campaign includes the donation of old handbags you no longer use, as well as items such as shampoo, conditioner, soap, toothbrush, toothpaste, sanitary items and deodorant. Items we are NOT able to include are: food of any type, sharps or razors, or scissors. If you are able to contribute with even one item to help us, this would be great. Handbags will be packed with a variety of the donated items and given to Protea Place. Protea Place, founded by Toowoomba local and CEO, Ms Amanda Dalton, provides support resources to women in our community who are vulnerable and experiencing hardship. Collections may be made by staff and students through their Homeclass collection boxes and Student Services.
"When women support women, it feels like nothing can hold us back.
We may be weak, but we are also strong. We are vulnerable, but we are also invincible.
We know fear, but in its face, we can be brave.
We too often remain silent, but when we find our voice, we can change the world."
Wellbeing
Student Activities – Media Room Lunchtime Movies
Our SRC continued their lunchtime support by providing a reprieve from the cold during lunchtimes for our Mercy Girls. 27 Dresses was the latest favourite, followed by Guardians of the Galaxy to screen next. We are very grateful to have such an active team of dedicated students in our community service clubs who make time in their busy study schedules to come up with ideas and support, to think of activities which build such a lovely sense of community.
Teen Mental Health First Aid Training
We acknowledge and support the importance and effectiveness of training in the area of mental health first aid. Therefore, by the end of this year, all staff at the College and 50 per cent of our student body will be trained in the field of Mental Health First Aid. Mike Thomason, Education Officer: Guidance Counsellor Coordinator and School Support, has been instrumental in making this a reality for our College, and we encourage other schools to offer this comprehensive and personalised school programs to staff and students.
Student Wellbeing
The College maintains its commitment to supporting all students attending St Saviour's to feel safe, loved and that they belong. The College promotes social and emotional learning (SEL), which is about developing the ability to care for others, make responsible decisions, establish positive relationships, and handle challenging situations. These skills are essential for developing resilience and the personal attributes that promote wellness, prevent illness and support recovery. The College also employs a best practice model of engaging with families and to provide a restorative approach to conflict within the community. Our College Pastoral Program embeds the PERMAH approach to wellbeing, with a Catholic lens of our Core Values. Our Wellbeing team actively encourages:
Partnerships with other schools (St Mary's College, St Saviour's Primary School, our Mercy partner schools and other Toowoomba Diocesan and Catholic Colleges).

Family Engagement by invitation to our regular College events, our fortnightly newsletter, social media platforms (check out our Facebook and Instagram pages!).

Strong community ties with local support and social justice agencies such as Toowoomba Transition Support Services, St Vincent de Paul, St Patrick's Parish.

Intervention and Postvention strategies on campus for identification and referral for students who may need support, across all year levels.

A supportive Wellbeing Team, trained and with experience in restorative practices and mental health and wellbeing, consisting of:



A fulltime Psychologist as our College Counsellor, Ms Renee Hunter.
Email: renee.hunter@twb.catholic.edu.au
Assistant Principal: Mission and Student Wellbeing, Mrs Heather Hagemann
Email: heather.hagemann@twb.catholic.edu.au
Middle Leader Student Wellbeing, Mrs Juanita Doherty
Email: juanita.doherty@twb.catholic.edu.au
Middle Leader Student Wellbeing Support, Ms Alice Cavanagh
Email: alice.cavanagh@twb.catholic.edu.au
Please contact one of us if you would like further information, assistance or support, regarding your child's wellbeing. Below are some useful sites for external support, regarding wellbeing and mental health:

Beyond Blue is one of Australia's best known mental health and wellbeing support organisation. They provide support programs to address issues related to depression, suicide, anxiety disorders and other related mental illnesses. Along with a comprehensive website, the beyond Blue Support Service provide 24/7 phone support, Chat online 1pm-12am / 7days a week, email support and a range of community chat forums 1300 22 4636 www.beyondblue.org.au

Kids Helpline is a free Australian telephone and online (webchat and email) counselling service for young people aged between 5 and 25. 1800 55 1800 https://kidshelpline.com.au

1300 MH CALL: Mental health access line
1300 MH CALL (1300 642255) is a confidential mental health telephone triage service that provides the first point of contact to public mental health services to Queenslanders. 1300 MH CALL is available 24 hours a day, 7 days a week and will link to the caller's nearest Queensland Public Mental Health service.
https://www.qld.gov.au/health/mental-health/help-lines/1300-mh-call
eheadspace provides free online and telephone support and counselling to young people 12 - 25 and their families and friends.
Call 1800 650 890, 9am-1am AEST / 7 days a week. https://headspace.org.au/eheadspace/

Student Reminders of College Guidelines and Expectations
Bullying (inclusive of cyberbullying)
There is no place for bullying at St Saviour's College. Bullying is a repeated pattern of behaviour, which includes name-calling, taunting, mocking, making offensive comments, kicking, hitting, pushing, theft, inappropriate text messaging, sending offensive or degrading images by phone or internet, producing offensive graffiti, gossiping, excluding people from groups, and spreading hurtful and untruthful rumours.
Cyberbullying is a repeated pattern of behaviour, defined as, 'the aggressive, intentional act carried out by a group or individual, using electronic forms of contact, repeatedly and over time against a victim who cannot easily defend him or herself'. St Saviour's College is committed to promoting responsible and positive use of social media sites.
Cyberbullying behaviour can include:
abusive texts and emails

hurtful messages, images or videos

imitating others online

excluding others online

humiliating others online

spreading nasty online gossip and chat

creating fake accounts to trick someone or humiliate them
How common is it?
In the 12 months to June 2017:
1 in 5 Australian young people reported being socially excluded, threatened or abused online.

55% sought help from their parents, 28% from their friends; 38% blocked the offending social media account; 12% reported it to the website or platform.

1 in 5 Australian young people (15% of kids, 24% of teens) admitted behaving in a negative way to a peer online - such as calling them names, deliberately excluding them, or spreading lies or rumours. Of these, more than 90% had had a negative online experience themselves.
Here at the College, members of our community are modelled respectful behaviour, with our positive interactions with one another. There is no room for negativity at St Saviour's.
Winter Uniform
White long-sleeved blouse (red piping)/ white short sleeved blouse (red piping)

College striped skirt

College tie

College blazer (optional)

College formal hat

Black opaque tights

College V-necked pullover

Black leather lace up shoes (no buckles, casual styles, raised heels, coloured stitching or eyelets are permitted)
God bless,
Heather Hagemann
Assistant Principal - Mission and Student Wellbeing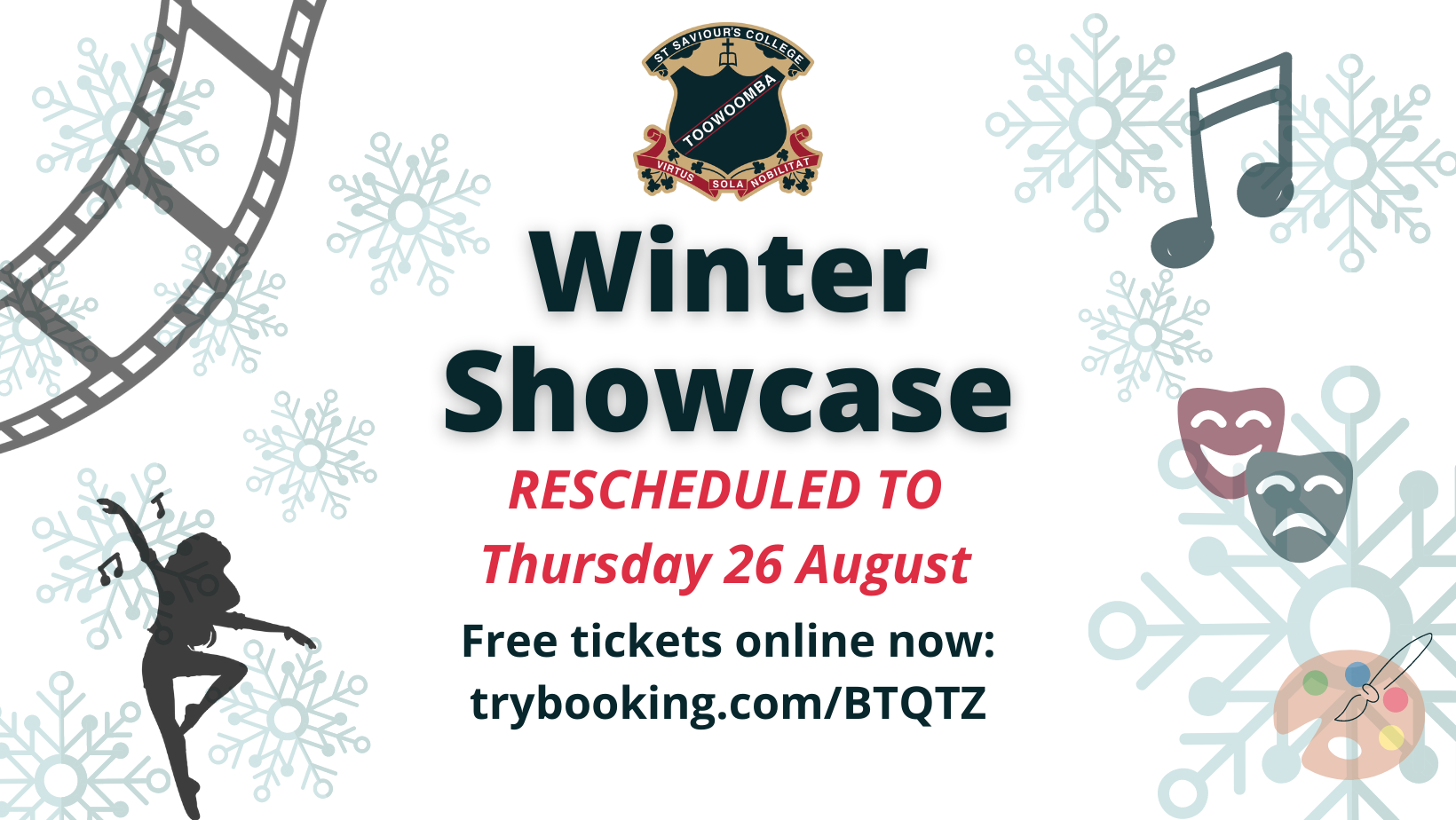 St Saviour's College has rescheduled the Winter Showcase for Thursday 26 August. Please register for NEW tickets by clicking this link - https://www.trybooking.com/BTQTZ 
Students who are attending as audience members must be registered for a ticket.
Library
Welcome
BOOK WEEK is here!!!
Quiz for Years 7-10 Friday 27 August
Hint #3: Do you enjoy watching TV shows and movies made from books? Maybe brush up on some of your favourite shows and/or movies that have come from books…
House points will be up for grabs throughout all competitions during Book Week.
Start getting your team together now – teams of 4/5.
Trivia will be running through Student Notices – prizes and House points are up for grabs. Can you win for your house?
Book Week Competition
Can you identify the staff member through the book they have chosen? They have chosen a book based on their country of origin or country visited or country they would like to visit.
Pick up your entry form on Monday 23 August – Entries close Monday 30 August.
Check out the images in the library during Week 6.
New Books
Browse our new book images below – check them out online through our Library online catalogue or visit the library and see them on display. Display books can be borrowed too, so you don't have to wait to read it, come in and borrow it!
These are new Non-fiction books that may be of interest:
These are new Fiction books that may be of interest: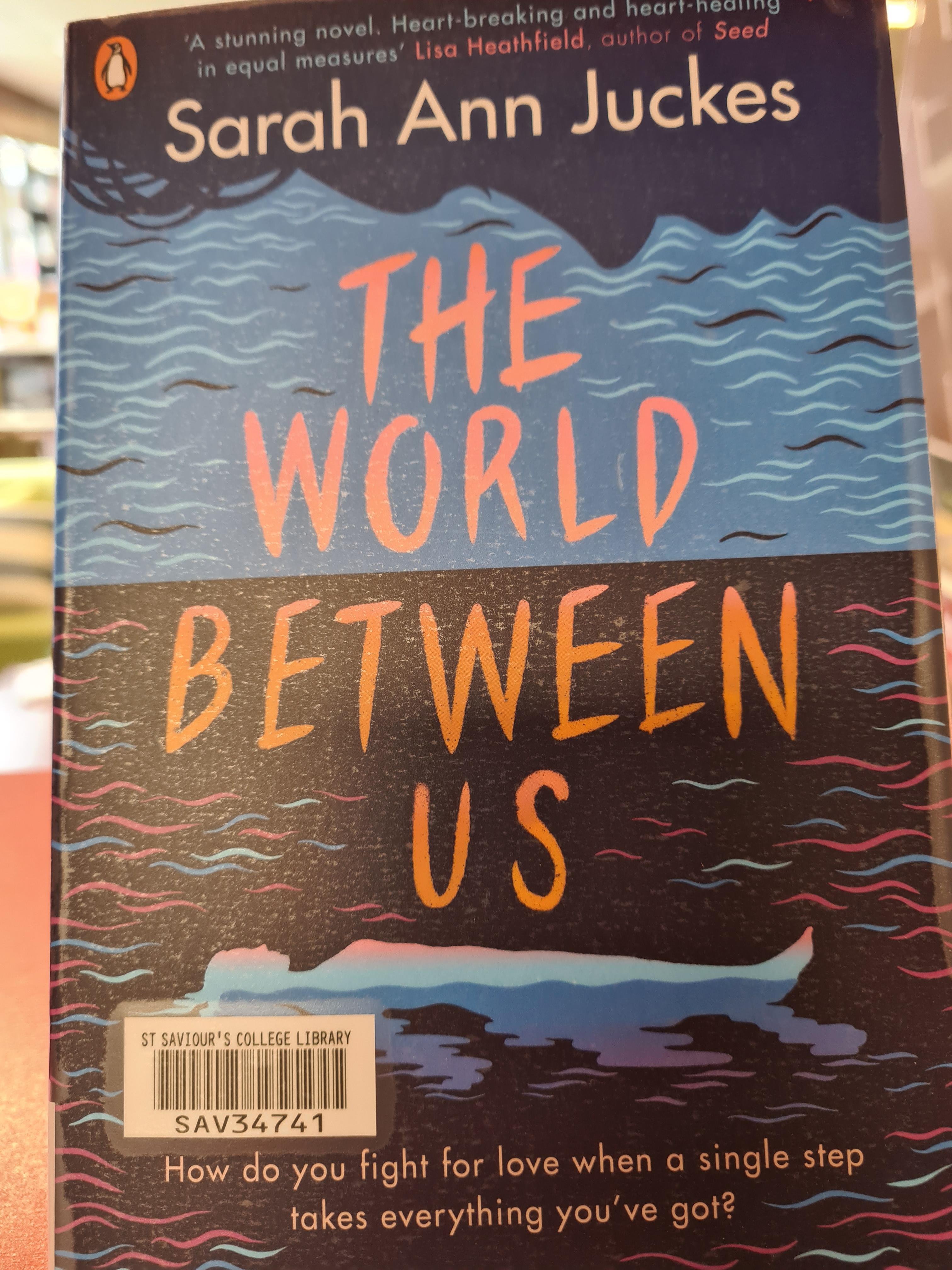 New Biography books, information, picture and novel:
Australia Reads! 14th September - Australian Reading Hour
Theme: Stories that Matter: The Story of Me, the Story of You, and How we are becoming Us.
Celebrate reading on Tuesday 14 September 2021 along with the rest of Australia.
Originally launched by Australian libraries for the National Year of Reading in 2012.
Stay tuned for further information on this event
Overdue Library Resources
Please remind your child/ren to keep up to date with library loans.
Students are able to manage loans through the Library Web App, where they can see their overdue items.
Students will also receive overdue reminders via email each week. Please ensure the overdues are returned or renewed otherwise they are considered lost and request for payment may occur. Your help with this is much appreciated!
"Reading is to the mind what exercise is to the body and prayer is to the soul." Matthew Kelly
Stay safe and keep reading.
Andrea King
Teacher Librarian
Sport
Athletics 2021
St Saviour's College Athletics Carnival was held on Friday 13 August. The theme of participation was 'alive and kicking' with only a number of students not able to attend the day. Students had the opportunity to enter in nine events, all of which were used to determine an overall house winner. Congratulations to McAuley House who proved that if you entered enough events and claimed 3rd, 4th, and 5th you could claim vital points for yourself and your house. Listed below are the 2021 Age Champions and runners up. The College would like to celebrate the behaviour and enthusiasm shown by our students and we will celebrate the achievements of all our athletes at our upcoming awards ceremonies.
Overall Points
1st: McAuley - 1790
2nd: Goretti - 1754
3rd: Xavier - 1602
4th: Coolock - 1333
Darling Downs Sport
DD 10-12 and 13-19 Track and Field Championships will not be rescheduled for 2021. This will be a consistent approach across all 12 school sporting regions.
Greg Leathart
Middle Leader HPE, Sport and Activities
Humanities and Business
Term 3 has well and truly started and all students should be busy completing assessment. The Year 9/10 business class has been working on their business ideas and 'pitched' these to the class on Monday 16th August. From here the students will form groups and turn their favourite pitch into an actual business which will be in operation for two weeks at the end of the term. During this time, students will learn elements of persuasive speaking, teamwork, time management, customer service and cash and stock control. The girls are coming up with some very original business ideas and I look forward to seeing these ideas come to life over the coming weeks.
The Year 8 students are studying the art of budgeting. They are looking at expenses that come with moving out of home, going on a holiday and buying a first car. All students have been fully engaged in learning these very relevant life skills.
Our year 8 Geographers have been studying Landforms and Landscapes and on Wednesday 11th August went on an excursion to the Waterbird Habitat and Picnic Point to gather data and information for their field report. Students investigated Indigenous perspectives, observed erosion, and looked at human impact on the landscape. Thank you to Leigh Hansen (Project Manager, Toowoomba Regional Council) for presenting an in-depth information session to the students. Leigh spoke of everything he had to consider when designing and constructing the new lookout at Tobruk Memorial Drive, including the heritage listed trees and the endangered species that live in the area. If you haven't yet visited the new lookout, do yourself a favour and go for a drive. It is a beautiful space overlooking Tabletop Mountain.
Finally, a big congratulations goes out to my Year 12 Certificate III Business students who have worked hard to obtain their Certificate. This is a nationally recognised certificate and also gives the students 8 QCE points to be banked towards their Senior Certificate. Well done Rachel and Keelie.
New Subject at St Saviour's
Year 9-10 Legal Studies has started off with a bang this semester. This subject is a pre-cursor to Senior Legal Studies and is based around the Australian Curriculum – Civics and Citizenship.
Purpose?
Junior Legal Studies has a multi-faceted purpose, including:
To make our students more aware of what is happening in the world, specifically in Queensland and Australia.

To allow them the understanding of their role in making decisions and being active in the community for their future.

To prepare them for the expectations of Senior Legal Studies.
What have we been doing?
We have been discussing what Civics and Citizenship is and the different types of government there are in the world by looking at different countries.
Also, considering the political parties that exist, or have existed in Australia and the different levels of government that work in our country. From these concepts students are forming political parties and creating a platform to stand behind.
Where are we heading?
We are going to delve into how legislation occurs and what are the major crimes of youth in Queensland and Darling Downs. Consider what can be done to alleviate some of these issues through the legal system.
Andrea King
Teacher Librarian
McAuley House Boarding
Term 3 Week 6 - it's hard to believe we are now past half way. A bit of tiredness crept in last week for all of us which is expected this time of Term 3 and with assessment due, however at McAuley House we have a culture of resilience so we keep soldiering on and do our best to overcome these challenges.
Several of our girls are looking forward to Rugby League finals soon with the Under 15's team undefeated all season. Well done to those girls - Emmie, Kyomie, Kaysharn, Flossy, Minnika and Kia. We look forward to seeing you in action in the next few weeks.
Athletics Carnival last week was a successful day for several boarders winning their Age Championships, our congratulations go to Ashandra, Kaysharn, Emmie and Shai. Many of the girls are still sore from the day, showing their great effort and participation.
We welcome Ms Jo to McAuley House as our newest staff member and we farewell Miss Jorja who has finished her contract with us. Best of luck Miss Jorja with your next endeavours.
A large number of our girls received their first Covid vaccination today. A big thanks to Miss Nicole and Miss Laura from TSS for instigating this process and assisting boarding staff and families today, we appreciate your constant support to our girls.
A friendly reminder that leave forms are due by Thursday to allow for staff to make contact with hosts and families, please ensure these processes are followed or leave cannot be guaranteed at short notice. We appreciate your support in this matter.
Tanya Brown
Acting Head of Boarding
From the Careers Centre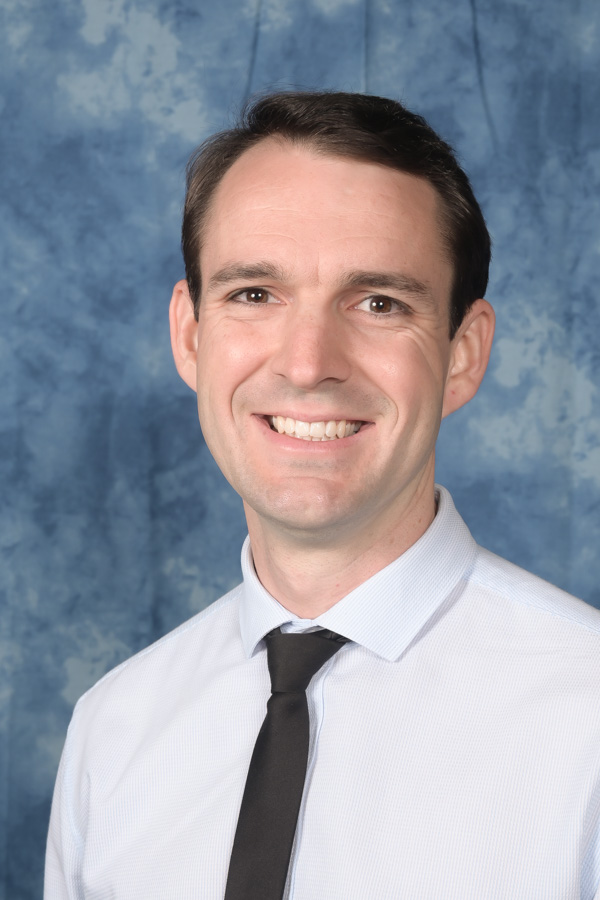 USQ's Accelerated Entry Pathway Program
Guarantee your place at Uni next year with the University of Southern Queensland. USQ's Accelerated Entry Pathway Program (AEPP) can make it happen. This free short program, available at both Toowoomba and Springfield campus, helps you transition from school to university, so it's perfect if your school results aren't where you want them to be.
Why study AEPP?
Low ATAR/No ATAR - Gain entry to Uni if you didn't undertake an ATAR pathway at school or didn't get the ATAR you expected.

Get an introduction to Uni level studies, including on-campus workshops.

Free accommodation and food is available at the newly refurbished USQ Residential Colleges (Toowoomba campus only) while participating in the AEPP program.

Help with travel is available for rural and remote students
Applications are open now, visit www.usq.edu.au/aepp to apply or call 1800 269 500. The next program starts on 29 November.
TAFE at School 2022
If you're a year 10, 11 or 12 student in 2022, you may be able to complete a TAFE Queensland qualification while you're still at school. Choose from a variety of Certificate I to Certificate III courses from a range of study areas ranging from hospitality to horticulture, early childhood education to engineering, and everything in between. The great thing about TAFE at School courses is they work in with your existing high school studies. They can also count towards your Queensland Certificate of Education (QCE), however please note that QCE Points only accrue for new learning (for more information please visit the QCAA website). TAFE at School allows you to join the workforce sooner by giving you a nationally recognised qualification while you're still at school. You'll build practical skills and graduate job ready, giving you a head start in the job market. Completing a TAFE at School qualification gives you direct entry into any related TAFE Queensland course. Also, if you continue on to a diploma qualification you can take advantage of our articulation arrangements with some of Australia's top universities. This means that if you decide to continue your studies at university, you will receive credit for your study at TAFE Queensland, shaving time off your degree.
Open Days - Term 3
21 August - ADFA Open Day at ADFA. Registration: https://www.defence.gov.au/ADFA/visitingadfa.asp
21 August - Experience Sofitel Brisbane with The Hotel School - 9.30am to 1.30pm at the Sofitel Brisbane, 249 Turbot Street, Brisbane. Registration: https://www.eventbrite.com.au/e/experience-sofitel-brisbane-with-the-hotel-school-tickets-160144912745
22 August - USQ Virtual Open Day - Online. Registration: https://usq.edu.au/events/2021/08/open-day
24 August - WEP Australia - Online Info Session - 6.00pm - Online.
Registration: https://us02web.zoom.us/webinar/register/WN_ililayNRRSGRETqTbNWTSA
25 August - Defence Careers - Virtual Defence Careers Information Session - 6:00pm - Online
Registration: https://www.defencejobs.gov.au/events/events-detail/4zsoqa6
26 August - Monash University Information Evening – Webinar 6.30pm - 8.00pm - Online
Registration: https://www.monash.edu/information-evenings/monash-information-evening-webinar-26-august
26 August - Student Exchange Australia and New Zealand - Live Online Information Sessions.
Registration: https://studentexchange.org.au/info-sessions/live-online/
31 August - Defence Careers - Toowoomba: Defence Careers Info Session - 6:00pm at Toowoomba Defence Force Recruiting, O'Quinn Street, Toowoomba.
Registration: https://www.defencejobs.gov.au/events/events-detail/0kvqj7i
14 September - James Cook University - Virtual Open Day - 9.00am - Online.|
Registration: https://www.jcu.edu.au/events/2021/september/virtual-open-day
15 September - AIE Information Evening - Online.
Registration: https://aie.edu.au/aie_event/information-evening/
16 September - BASAIR - Brisbane Pilot Career Seminar - 7:00pm - 8:30pm at Basiar Archerfield, 210 Qantas Avenue, Archerfield Airport. Registration: http://www.basair.com.au/Events
SBA Vacancies
14/21: Years 10, 11 and 12 - Certificate III in Hospitality (Front of House) - Jillys Café
15/21: Years 10, 11 and 12 - Certificate III in Business - Berny's on West
26/21: Year 12 - Certificate III in early Childhood Education and Care - New Childcare Centre opening at Westbrook
30/21: Years 10 and 11 - Certificate III in Hospitality (Front of House) – Various positions
35/21: Years 10 and 11 - Certificate III in Fitness – Premier Conditioning
36/21: Years 10 and 11 - Certificate III Hospitality and Certificate III in Business - City Golf Toowoomba
38/21: Years 10 and 11 - Certificate III Business – Cosmetics Plus
39/21: Years 11 and 12 - Certificate III in Hairdressing - John's Hair Studio
41/21: Year 12 - Certificate III Carpentry - McNabs
41/21: Years 10 and 11 - Certificate III in Business - ParisiAnn Patisserie
44-21: Years 10 and 11 - Certificate III in Commercial Cookery - Rosalie House, Meringandan
45-21: Years 10 and 11 - Certificate III in Hospitality - Stellarossa, Toowoomba
46-21: Years 10 and 11 - Certificate III in Hospitality - Ann Bakery, Toowoomba
47-21: Years 10 and 11 - Certificate III in Hospitality - Jamaica Blue, Grand Central Toowoomba
48-21: Years 10 and 11 - Certificate III in Hospitality - La Pizzaiola, Toowoomba
49-21: Years 10 and 11 - Certificate III in Hospitality - Picnic Point, Toowoomba
50-21: Years 10 and 11 - Certificate III in Hospitality - Sage + Butler, Toowoomba
51-21: Years 10 and 11 - Certificate III in Hospitality - Urban Grounds, Toowoomba
Aurora: Year 10 - Certificate III in Business (including Retail Electives) - Coco and Blush
Aurora: Years 10 and 11 - Certificate III in Business (including Retail Electives) - Pacific Fuels
Aurora: Years 10 and 11 - Certificate III in Business (including Retail Electives) - Crackerjack Chicken
Aurora: Years 10 and 11 - Certificate III in Hospitality - GPO Bar and Cafe
Aurora: Years 10 and 11 - Certificate III in Hospitality - Piccolo Papa
Aurora: Years 10, 11 and 12 - Certificate III in Commercial Cookery - BP Charlton
Aurora Submissions: To submit an expression of interest, please click on https://form.jotform.com/202741177012041 and complete the application form. You will need to attach a copy of your resume. Please forward any enquiries to swqadmin@aurora.edu.au
Golden West Apprenticeships - 2022 Origin Apprenticeship Intake
Origin has partnered with Golden West Apprenticeships for their 2022 Apprentice and Trainee Intake. Origin is Australia's leading integrated energy company and is focused on providing employment opportunities for the communities in which they operate. The 2022 intake will offer multiple positions across operating assets in the Maranoa region. Roles to apply for include Electrical Instrumentation and Control (Dual Trade) Apprenticeship, Mechanical Fitting Apprenticeship, Process Plant Operations Traineeship and Wellsite Operations Traineeship. Applications open Monday 2 August 2021 and close on Friday 27 August 2021. Full details including FAQ's are available at their website landing page - https://www.goldenwest.org.au/origin-2022-intake/
SBA vacancies are advertised each fortnight in the newsletter and will be emailed directly to all students in Years 10, 11 and 12. If you wish to apply for a vacancy, please ensure you have completed the SBA Referral form, your resume is updated and that you follow the application directions in the advertisement. Once these documents are finalised, hand them (or send via email) to Mrs Cocks (lisa.cocks@twb.catholic.edu.au) for submission on your behalf (unless the advertisement has specifically stated that you need to apply online or visit the business directly).
Chris Grierson
Career Development Practitioner