St Saviour's College Newsletter Term 2 Week 8
Principal
School Officers' Day
Wednesday 9 June celebrated the annual School Officers' Day. It is a timely reminder to us all for the great work our school officers do in our schools in supporting both teaching staff and students. Our School Officers were acknowledged on this week's assembly where they were presented with a token of our appreciation.
Sincere thanks to all our School Officers for all you do in making St Saviour's College the great place it is. Your tireless work does not go unnoticed!
Mr Ryan Baines – College Chaplain
Mr Rick Barnes – Teacher Aide
Ms Georgina Bayly – Events and Marketing Officer
Mrs Allie Beeston – Teacher Aide
Mrs Lisa Cocks – Careers Support Officer
Mrs Julie-Anne Flynn – Library Aide
Mr Darren Giuffrida – Groundsman
Ms Renee Hunter – College Counsellor
Mrs Kathy McDonald – Administration Officer
Ms Veronica McGovern – Teacher Aide
Mr Steve Metzroth – Business Manager
Mrs Kerri Prentice – Administration Officer
Mrs Fiona Roberts – Principal's Assistant
Mr Paul Stokell – Lab Tech/Curriculum Support
Mr Josh Taylor – IT Manager
Mrs Mollie Urqhuart – Teacher Aide
Ms Yvonne White – Finance Officer
'It Takes A Spark! STEM Conference
Last Friday, St Saviour's College proudly hosted the 'It Takes A Spark!' STEM Conference for girls from Years 4 – 10. It was a gathering of 300 plus, with delegates joining us from local state, independent and Catholic schools, as well as schools from as far as Brisbane. The part-day consisted of a keynote speaker, Megan Gilmour, CEO and Co-founder of Missing School Inc., who spoke about her efforts in creating the Australian-first telepresence robot initiative connecting students with serious illness to their classrooms. She is a social innovator with experience across 24 countries in large-scale social change. This was followed by an exposition of a variety of different stations, comprising of scientists, technicians, engineers and mathematicians from universities and industry, who led delegates through hands-on practical activities, experiments and displays, to further their knowledge and interest in the world of STEM. Following on from the keynote speaker and expo, girls branched out into break-out groups for a host of workshops ranging from issues pertaining to the environment, to rocket science, to robotics.
Many thanks to Dr Adrian Bertoli and Rachel Manneke-Jones from INTUYU CONSULTING, for their organisation of the event, and to our support staff on the ground, particularly, Mr Dean Love, Mrs Fiona Roberts, Ms Georgina Bayly, Mrs Kathy McDonald, Mr Josh Taylor and Mr Darren Giuffrida for their assistance and for making the day possible.
Sporting Success
Congratulations to our Vicki Wilson netballers and Karyn Murphy Cup rugby league players for their involvement and sportsmanship in their respective carnivals last Friday. Congratulations to our Year 9/10 Rugby League team who won their division and brought home the cup!
Best of luck to our Volleyball team and Mr Rod Hickey who play in the grand final next Tuesday evening at Harristown State High School at 5.50pm.
Blessings for the coming week.
Sharon Collins
Principal
Deputy Principal - Curriculum
Year 11 and Year 12 Reports
This week all Year 11 and Year 12 Reports were published to the College Portal. These reports contain important information about your daughter's achievement, behaviour and engagement in the College community. I invite you to discuss the information contained in these reports with your daughter. If you have any concerns about her performance in any subject, I invite you to make contact with her teachers to discuss these concerns.
If your daughter is in Year 11 and considering a subject change, it is important she discusses this with me promptly to ensure she does not miss out on vital content being delivered in the subject she is considering moving to.
Macbeth Performance - Tuesday 22nd June
On 22 June at 2pm all English General students across Years 10, 11 and 12 will view a performance of Macbeth. This performance will deepen their understanding of Shakespearean texts with a particular focus on preparation for the Year 12 External Assessment which, for the current Year 11 and 12 students, will be Macbeth. The performance is offered by the renowned theatre group Shake'n'Stir and is pitched to particularly connect with students.
External Examination Preparation Program
EEPP brings together students from across the Diocese to St Saviour's College Toowoomba to undertake a thorough cycle of External Examination Preparation. Delivered by the Dioceses leading teachers (mentors), the program offers you the opportunity to consolidate your learning, receive specific, targeted and individualised feedback, develop and strengthen contacts with fellow students completing the same subjects across a number of schools.
Feedback from last year's participants was overwhelmingly positive, the majority of students feeling that they were far better prepared for the External Examinations as a result.
"Getting a different teacher's perspective was invaluable and gave me greater focus on what I needed to work on".
The program consists of two four-hour sessions spread over two days.
Session 1: Focuses on exam technique and preparation as well as providing an overview of the content knowledge required. In addition, you will sit a mock paper (1-1.5 hours long) which reflects the QCAA external exam. This paper will be marked by your mentor overnight.
Session 2: Provides the opportunity for detailed feedback on your mock exam. Specifically, this will involve a review of key areas including relevant content and skills, including breaking down the steps/skills required to answer questions comprehensively and the completion of a 'Where to From Here' to set your study plan for the subsequent four weeks.
The program outline is included below:
There is a cost of $50 per subject and students are welcome to attend as many subjects as they like.
I encourage all Year 12 General students to take advantage of this opportunity.
A nomination form for these courses will be published to students by Toowoomba Catholic Schools Office.
Jessica Wade
Deputy Principal
Assistant Principal - Mission and Student Wellbeing
Term 2 Outreach - Rosie's Our Friends on the Street
There is a winter in all of our lives, a chill and darkness that makes us yearn
for days that have gone or put our hope in days yet to be.
Father God, you created seasons for a purpose.
Spring is full of expectation, buds breaking, frosts abating and an awakening of creation before the first days of summer.
Now the sun gives warmth and comfort to our lives reviving aching joints,
bringing colour, new life and crops to fruiting.
Autumn gives nature space to lean back, relax and enjoy the fruits of its labour, mellow colours in sky and landscape as the earth prepares to rest.
Then winter, cold and bare as nature takes stock rests, unwinds, sleeps until the time is right.
An endless cycle and yet a perfect model.
We need a winter in our lives a time of rest, a time to stand still, a time to reacquaint ourselves
with the faith in which we live.
It is only then that we can draw strength from the one in whom we are rooted take time to grow
and rise through the darkness into the warm glow of your springtime to blossom and flourish,
bring colour and vitality into this world your garden.
Thank you Father for the seasons of our lives.
Student Engagement
Last weekend, our College Captain and all-round sporting star, Georgia Bartlett, participated in the Queensland Schools' Touch Football Championship in Brisbane. Georgia said over the past few days it has been a challenging experience both physically and mentally. She spoke enthusiastically about the championship, commenting that, "It was a lot of fun, and we had an experienced team."
She played a mammoth ten games across the four-day competition, which would have been physically challenging, had it not been for Georgia's high level of fitness.
"We finished the round of games in third place, then played 6th in the quarter final and won that by three tries. Our team went through to the semi-finals, which were played the next day. We defeated Capricornia, triumphing over a very tight game and winning by just one point! Then we played the Grand Final against Northern Queensland. We were winning at half time but unfortunately, they were too strong, and we lost the game in the final minutes. It was an honour to Captain the team and there was a great effort from all girls and the coaches."
Be Your Own Butterfly
Our senior leaders were delighted to receive the following letter of appreciation from the Butterfly Foundation, for their fundraising efforts last month.
SRC Challenge - Random Acts of Kindness
This fortnight saw the start of the Student Representative Council, Homeclass Random Act of Kindness Bingo challenge, led by Mrs Juanita Doherty. Xavier 1/2 were the winners, with Xavier 3/4 a close second! Mercy Shield points are up for grabs, and everyone is hungry for the victory!
Student Wellbeing
Useful Support Links for Students
The College maintains its commitment to doing all they can to support all students attending St Saviour's to feel safe, loved and that they belong. The College promotes social and emotional learning (SEL), which is about developing the ability to care for others, make responsible decisions, establish positive relationships, and handle challenging situations. These skills are essential for developing resilience and the personal attributes that promote wellness, prevent illness and support recovery. The College also employs a best practice model of engaging with families and to provide a restorative approach to conflict within the community, and actively encourage:
Active partnerships with other schools (St Mary's College, St Saviour's Primary School. Our Mercy partner schools and other Toowoomba Diocesan and Catholic Colleges).

Family Engagement by invitation to our regular College events, our fortnightly newsletter, social media platforms (check out our Facebook and Instagram pages!)

Strong community ties with local support and social justice agencies such as Toowoomba Transition Support Services, St Vincent de Paul, St Patrick's Parish.

Intervention and Postvention strategies on campus for identification and referral for students who may need support, across all year levels.

A supportive Wellbeing Team, trained and with experience in restorative practices and mental health and wellbeing, consisting of:



A fulltime Psychologist as our College Counsellor, Ms Renee Hunter.
Email: renee.hunter@twb.catholic.edu.au
Assistant Principal: Mission and Student Wellbeing, Mrs Heather Hagemann
Email: heather.hagemann@twb.catholic.edu.au
Middle Leader Student Wellbeing, Mrs Juanita Doherty
Email: Juanita.doherty@twb.catholic.edu.au
Middle Leader Student Wellbeing Support, Ms Alice Cavanagh
Email: alice.cavanagh@twb.catholic.edu.au
Please contact one of us if you would like further information, assistance or support, regarding your child's wellbeing. Below are some useful sites for external support, regarding wellbeing and mental health:

Beyond Blue is one of Australia's best known mental health and wellbeing support organisation. They provide support programs to address issues related to depression, suicide, anxiety disorders and other related mental illnesses. Along with a comprehensive website, the beyond Blue Support Service provide 24/7 phone support, Chat online 1pm-12am / 7days a week, email support and a range of community chat forums 1300 22 4636 www.beyondblue.org.au

Kids Helpline is a free Australian telephone and online (webchat and email) counselling service for young people aged between 5 and 25. 1800 55 1800 https://kidshelpline.com.au

1300 MH CALL: Mental health access line
1300 MH CALL (1300 642255) is a confidential mental health telephone triage service that provides the first point of contact to public mental health services to Queenslanders. 1300 MH CALL is available 24 hours a day, 7 days a week and will link to the caller's nearest Queensland Public Mental Health service.
https://www.qld.gov.au/health/mental-health/help-lines/1300-mh-call
eheadspace provides free online and telephone support and counselling to young people 12 - 25 and their families and friends.
Call 1800 650 890, 9am-1am AEST / 7 days a week. https://headspace.org.au/eheadspace/

Student Reminders of College Guidelines and Expectations
Bullying (inclusive of cyberbullying)
There is no place for bullying at St Saviour's College. Bullying is a repeated pattern of behaviour, which includes name-calling, taunting, mocking, making offensive comments, kicking, hitting, pushing, theft, inappropriate text messaging, sending offensive or degrading images by phone or internet, producing offensive graffiti, gossiping, excluding people from groups, and spreading hurtful and untruthful rumours.
Cyberbullying is a repeated pattern of behaviour, defined as, 'the aggressive, intentional act carried out by a group or individual, using electronic forms of contact, repeatedly and over time against a victim who cannot easily defend him or herself'. St Saviour's College is committed to promoting responsible and positive use of social media sites.
Cyberbullying behaviour can include:
abusive texts and emails

hurtful messages, images or videos

imitating others online

excluding others online

humiliating others online

spreading nasty online gossip and chat

creating fake accounts to trick someone or humiliate them
How common is it?
In the 12 months to June 2017:
1 in 5 Australian young people reported being socially excluded, threatened or abused online.

55% sought help from their parents, 28% from their friends; 38% blocked the offending social media account; 12% reported it to the website or platform.

1 in 5 Australian young people (15% of kids, 24% of teens) admitted behaving in a negative way to a peer online - such as calling them names, deliberately excluding them, or spreading lies or rumours. Of these, more than 90% had had a negative online experience themselves.
Here at the College, members of our community are modelled respectful behaviour, with our positive interactions with one another. There is no room for negativity at St Saviour's.
Winter Uniform
White long-sleeved blouse (red piping)/ white short sleeved blouse (red piping)

College striped skirt

College tie

College blazer (optional)

College formal hat

Black opaque tights

College V-necked pullover

Black leather lace up shoes (no buckles, casual styles, raised heels, coloured stitching or eyelets are permitted)
God bless,
Heather Hagemann
Assistant Principal - Mission and Student Wellbeing
Business
Year 11 Business Excursion
On 1 June the Year 11 Business students visited Shingle Inn Clifford Gardens. The students have been studying the start up stage of the business lifecycle and researching the pros and cons of buying a franchise or starting an independent business. The owner / manager of Shingle Inn, Mr Pat Donald welcomed us to the café and patiently answered the three pages of questions the students had prepared. We learnt about the franchisor / franchisee relationship, costs involved, benefits of starting a franchise and were provided with some great insights and information into managing the human resource component of a business.
The girls will use this information in the next assessment piece where they are completing a business report on a franchise business of their choice and investigating the financing and human resource strategies associated with starting up a business.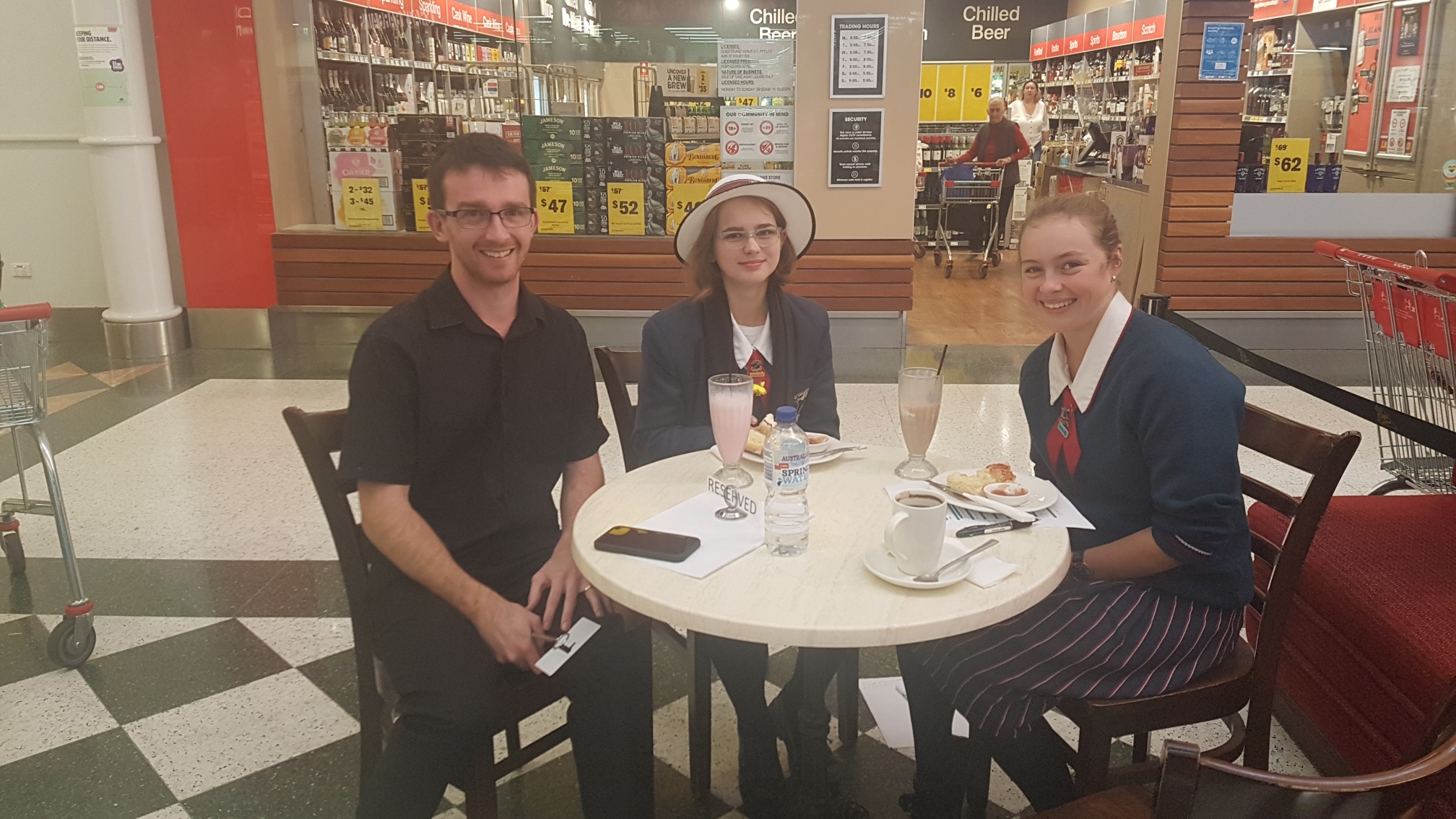 The excursion was a very positive experience and we would like to thank Pat for taking the time out of his busy schedule to talk to us. If you are in the area, drop in for a coffee and support the local business owners who support the College and our students.
Alyson Holmes
Business
Year 11 Fashion
'Toowoomba Arts Footprint - Artist in Residence' Educational Opportunity
Year 11 Fashion students were offered the opportunity to work with former St Saviour's College graduate and artist Lorraine White, of Whitelane Textiles. Lorraine is a passionate textile artist, with a love of all things Victorian. Developing her skills independently since 2007, through private study, museum collection visits and more recently attending the Royal Welsh Academy of Music and Drama summer course, Lorraine has developed considerable skills and knowledge in the field of historic costume and corsetry. With a background in education, Lorraine firmly believes in the transformative power of knowledge, research and preservation of history.
Currently, Lorraine is presenting the project 'Undercover Trousseau - Lingerie through History', an examination and celebration of the evolution of women's undergarments. The scope of this project encompasses the production of garments representative of each decade from 1890 through to 2000. This project serves to educate the community on the history of lingerie throughout the 20th Century and provide pattern making experience along with corsetry construction techniques - each piece will be produced in situ at the Cobb & Co museum during the month of June 2021.
As a significant part of this project, during the month of May, our Fashion students experienced the amazing opportunity of working with Lorraine constructing a corset for their 'Country Collection'. This opportunity further developed the students' construction and self-management skills, while supporting their investigation into an Australian Designer.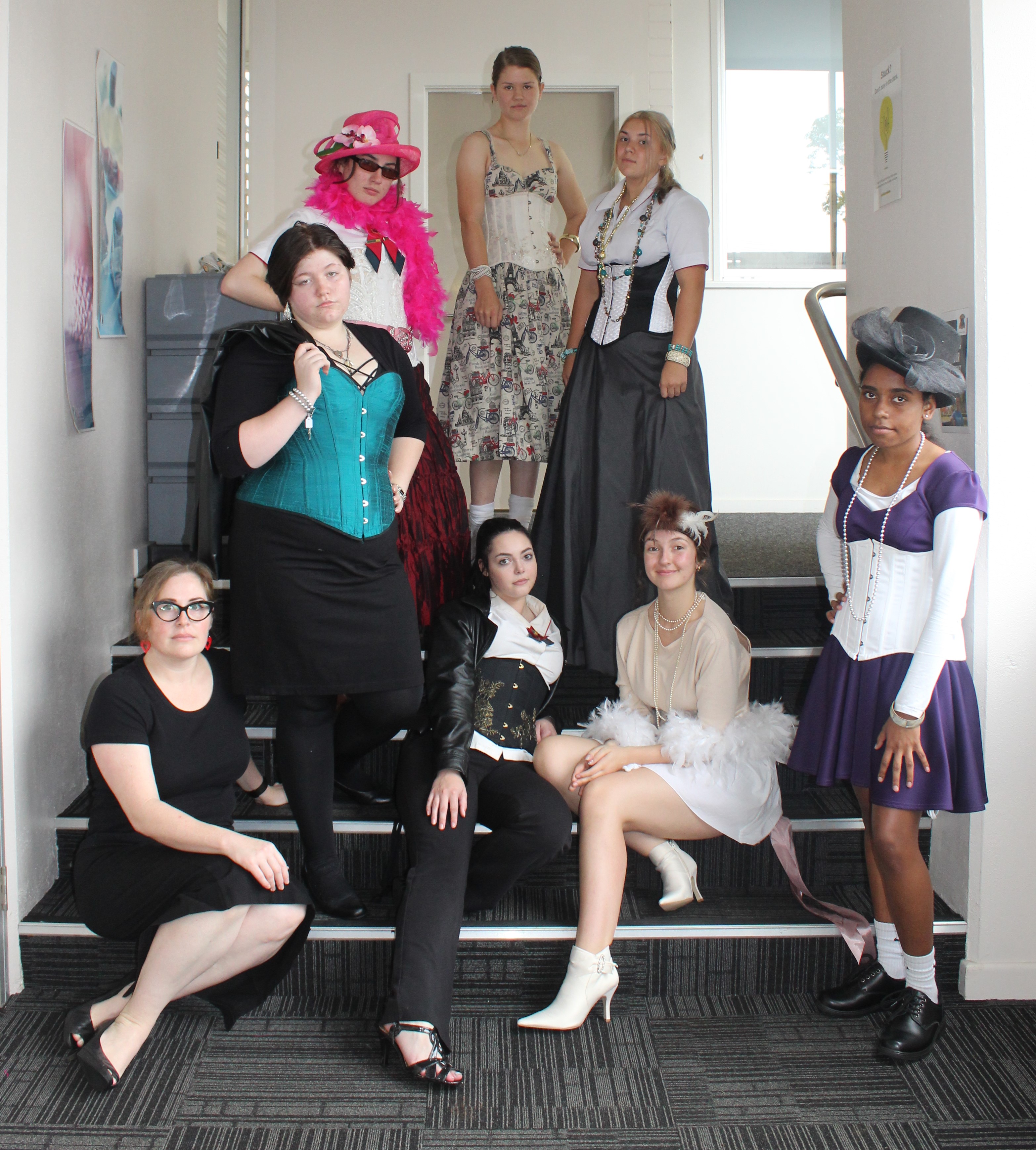 Hazel Johnson
Design, Fashion
Year 9 Camp
On the 26 May, 31 students and 3 teachers left Toowoomba, headed for 'Cricklewood Camp' in the Numinbah Valley. We spent three days and two nights roughing it in the bush. Students and teachers learnt the skills of teamwork, resilience and realising that we have to work hard to get what we want. During the camp students canoed on Hinze Dam, participated in caving activities and we walked and walked and walked.
The students were a credit to the College with their 'can do' attitude. They learnt some really important skills, including making a fire and preparing their own food in a camp oven.
While the hiking was hard work, 10 kilometres mostly up steep hills, we all enjoyed our time away. The students were very caring of each other and of the teachers. They helped out wherever they could and supported each other when we were all on the verge of giving up. I asked them to email me some of their thoughts on the camp, and here they are:
'The best thing about camp was the bonding with everyone and activities that we did. The thing I learnt on camp was that I can push myself to a different level and also learning all the skills to camping.' Alison D
'What I loved about camp is the food and the activity, but the best thing is the hiking back down to the base and canoeing.' Flossy E
'I found that grade 9 camp was an exciting and wonderful experience. I got to build more friendships and experience nature. The views were amazing, breathtaking and so beautiful. We had a fun time hiking, canoeing and camping. I would definitely go back.' Abby K
'My favourite thing about camp was that I was able to build stronger relationships with my friends and I was able to make a new friend, who I wouldn't have become friends with if I hadn't gone on camp.' Jen W
'The best thing about camp was getting to know my friends better and how to survive in the bush without my parents. What I learnt about camp was success comes from hard work. For example, when we had to climb to the top of the mountain, it was tiring but at the end we saw this beautiful view.' Adolphine N
'I found camp really fun and exciting. I loved being outdoors away from technology, camping and cooking our own food and also being around nature and the beautiful scenery. Caving and canoeing were very enjoyable and the camp was a great time to build resilience and grow connections with friends.' Eliza M
'I think the best part of camp was when we went caving, the hike was a struggle but it showed me that the bigger steps you take the better the view you get.' Furaha I
Library
Welcome
With it getting close to the end of the term please remember to start returning your resources that are no longer being needed. If you have no overdues then you are able to borrow over the holidays. Please remember to consider what you are doing over the holidays e.g. travelling, etc.
New Books
Browse our new book images below – check them out online through our Library online catalogue or visit the library and see them on display. Display books can be borrowed too, so you don't have to wait to read it, come in and borrow it!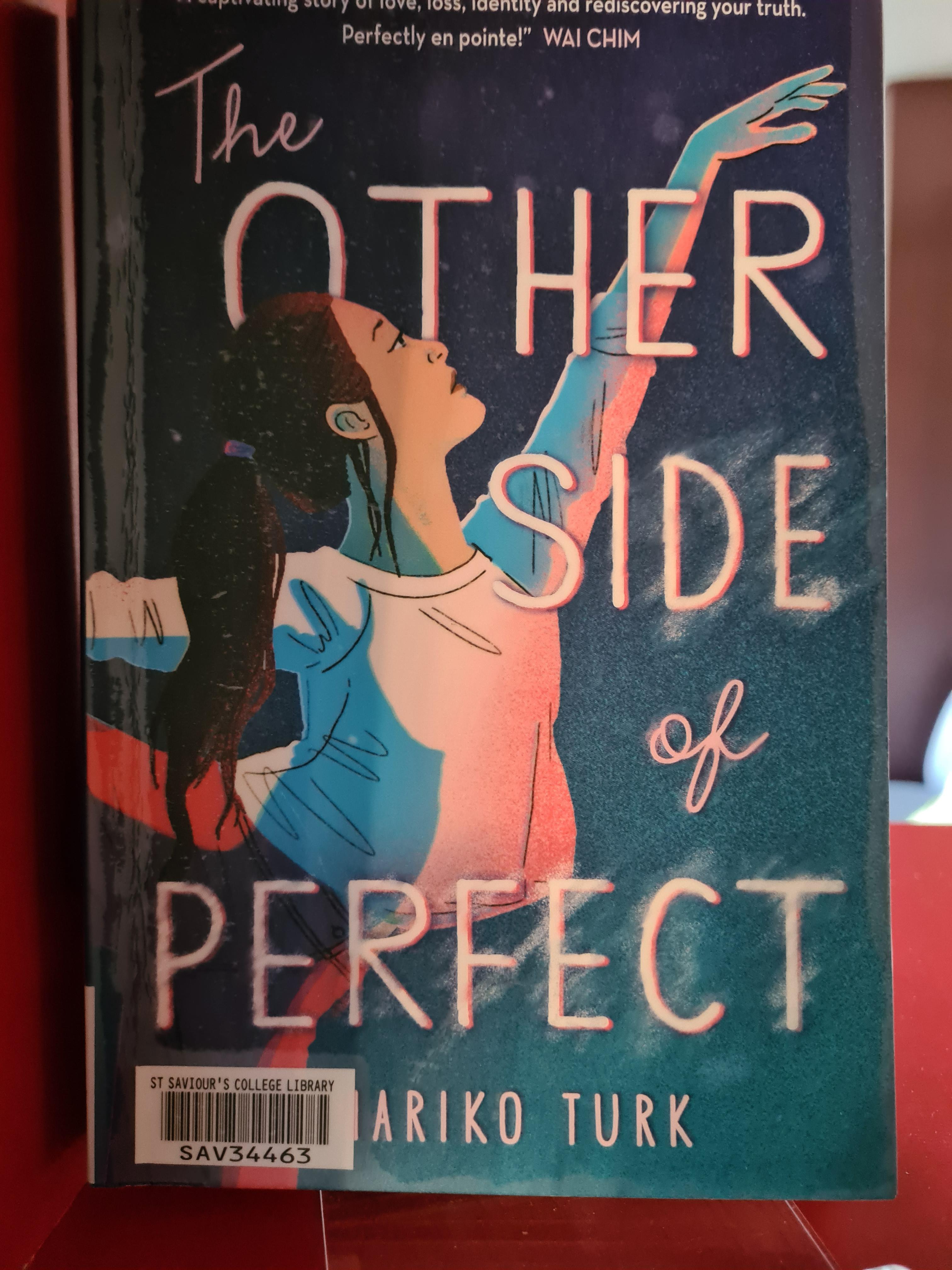 Senior Fiction is a section for our Year 10-12 year levels and we are processing new books for this area all the time too. Check out some new books in this section below:
Book Competition Winners
This term we ran a competition for naming the covers of books as part of our Library and Information Week celebrations. We had two prize winners for this competition.
New Book Choice
This book resonated as a high interest and topical choice. Come in and check it out:
Common Wealth by Gregg Dreise
A slam poetry persuasive and powerful vision of unity from award-winning First Nations creator Gregg Dreise. Passionate, yet peaceful, Common Wealth is a compelling plea for a future of truth, togetherness and respect for our nation's deep history.
A picture book for mature readers.

From multi award-winning author and artist, Gregg Dreise - a proud descendant of the Kamilaroi and Euahlayi people.
What is slam poetry?
Slam poetry, a form of performance poetry that combines the elements of performance, writing, competition, and audience participation. It is performed at events called poetry slams, or simply slams. The name slam came from how the audience has the power to praise or, sometimes, destroy a poem and from the high-energy performance style of the poets.
In the nonstop tsunami of global information, [teacher] librarians provide us with
floaties and teach us to swim. Linton Weeks
Andrea King
Teacher Librarian
Sport
HPE Curriculum
In the junior school, Year 7-10 students are currently working towards their assessment tasks. Students should make sure they are checking Canvas and emails for updates regarding tasks. Students should also be checking with teachers about checkpoints and drafts. Senior students in Sport and Recreation and Physical Education have started work on new modules and new units and are reminded that they need to utilise their time over the next few weeks to continue studying leading into the final assessments and external exams.
Tuesday Night Volleyball
Senior Volleyballers are on a hot streak and will have played a semi-final in their first year of the competition. Another great display by the girls with strong performances from all players. Maintaining concentration throughout the game is still a concern with some lapses allowing the opposition to be close in games. Our focus has been on accurate service every time we serve. This allowed us to win both the first two sets quite easily. The girls lost concentration and focus during the third set to allow Downlands to eventually win the set 26-24. Haylee Seng played particularly well with a much improved pass. She was really working hard to pass to our players to allow a better attacking option. Because of this, Haylee was the game's MVP for this week. All are welcome to support the girls at Harristown State High School on Tuesday Nights.
Senior Vicki Wilson Netball 2021
Last Friday saw ten students from Years 10 to 12 participate in the Senior Vicki Wilson Netball Cup. The students embraced the wind and arrived at Nell E. Robinson Park with enthusiasm and excitement for the day. For many, this was their first time playing netball, so it was great to see such perseverance and encouragement amongst the team with many improvements being made. The players should be commended for representing St Saviour's with courage and integrity. A big thank you must go coach, Miss Maddy Jones, and to students Charlot Pobar and Keelie Ross, and parents Tanya Duncan and Kristy Ross, for ensuring the day ran smoothly with umpiring and scoring.
Upcoming Events
Touch Football trials for various competitions in Term 3 including All Schools in October

SSI Red Lion Cup Soccer Gala Day in Term 3. Training starts this week.

Athletics training. Students need to contact the sports office for paperwork and session planning.
Greg Leathart
Middle Leader - HPE, Sport and Activities
Boarding
Henry Ford once said 'Teamwork is a process. Coming together is the beginning, keeping together is progress, working together is success'. Does this mean that the process and journey will be perfect? Absolutely not! This means that with challenges and adversity, success and triumphs, teamwork is the ability to stick together through the journey towards a common success or goal. As individuals, we can focus on ourselves, on the need to protect the essence of our soul and keep others at arm's length. In doing this, we isolate ourselves from our team, from those who are on the journey with us. Often, this manifests in distrust, lack of effective communication and quarrelling. When this occurs, we can ignore the cracks that are forming in the team and carry on; or we can pause for a moment and choose to mend the relationship. Listening and having an open heart to others enables us to walk beside them in their trouble, their hurt and their insecurities. Too often we mirror each other, strengthening the divide of mistrust.
In the past weeks, many events have unfolded within McAuley House. We have said goodbye to some as they follow their path into another chapter. We have welcomed others with open arms and a smiling face. We have quarrelled with each other due to selfishness and misunderstanding. We have forgiven others and ourselves. We have reflected on the message that is Reconciliation Week and it's importance to us as all Australians. This is the journey of life, and as such we must work together as a team to build the skills to navigate this journey. We have faith in the knowledge that we never travel this path alone, Jesus is by our side always and so are our Mercy Sisters.
National Boarding Week was celebrated with many activities, displays and collaborations with our partnering organisation Australian Boarding Schools Association (ABSA). Each of our boarding residents received a special badge to wear proudly on their college ties, identifying them as those who reside on campus at our college. This identification signifies their value and presence within the community. Additionally, staff and girls contributed to ABSA's collective challenge to all boarding schools across Australia, to walk a minimum of 1km to signify National Boarding Week. Our team chose Picnic Point as a scenic spot to engage with this task, and the girls gained the opportunity of playing on the Lions Park playground once the hiking was completed. Many other activities were engaged with, such as, toilet paper dress making, arts and crafts, afternoon teas and many more. Thank you to our wonderful staff for organising and supporting the opportunities for our boarding students that they can engage with while away from home.
We have said our goodbyes to Ms Catherine Scott who has started her new journey in life at her new role. We held a special dinner to thank her for her service to our college and boarding house. The girls gave Miss Catherine their blessings and a small parting gift to mark her outstanding service, and love of cheese and crackers. Thank you, Catherine, and we wish you blessings, prosperity, joy and success.
On Saturday the 29 May, our boarding students were privileged to be able to attend the matinee musical performance of Legally Blonde, presented by St Joseph's College. For many of our boarding girls, this was their first time at the Armitage Theatre and seeing a musical production. Walking down to the theatre from the College, being welcomed and ushered into the seats quietly, the girls had a fabulous experience. We must take time to congratulate St Joseph's College on their production, specifically the musical director Ms Cathie Barton who was able to accommodate our attendance. Thank you to Miss Tanya for her organisation of this excursion.
On Sunday 30 May, the girls had the opportunity to attend the Toowoomba Languages and Cultural Festival held at Queens Park. The sense of inclusion, myriad of diversity, cultural experience and food experimentation was a journey of learning . This opportunity enabled the girls to reflect on their own culture, experiences, traditional foods and discuss the many differences we promote as multicultural Australia.
Many of our young Indigenous Leaders attended the Toowoomba Catholic Schools organised camp/forum at the Bunya Mountains last week. We congratulate our students Deborah Frank, Taya Josiah, Lanease Mooka, Faith Walsh, Kathleen Elisala, Delphina Yarrak and Emily Murphy on their attendance and continued cultural learnings.
A reflection from Kathleen Elisala: "It is different, we are all different. We are learning about this land, his (the presenter) connections. My ancestors are navigation people, people of the sea. We hunt in the water. We are different to the mainland walkers, and that's ok".
This opportunity for our young people to reflect on their own culture, and learn about others through collaboration, as part of a diverse team, is invaluable.
A huge thank you to Toni Crossley and the staff at Carbal Medical Services. During week 7, Toni visited the boarding house and delivered 35 lovely handbags, packed with sanitary and feminine hygiene products. Carbal receive products from the 'Share the Dignity' Foundation and deliver much needed products to the Indigenous communities within the Darling Downs area, and to those girls in boarding schools who are in need. This gift from Carbal comes at an important time, as many of our young women go shopping to stock up on toiletries to take home to community, where sanitary and hygiene products are very expensive due to their remote location. We are very proud of the relationship we have built with Carbal Medical Services and thank them for their continued support of our girls.
Jesse Bolton
Boarding Fun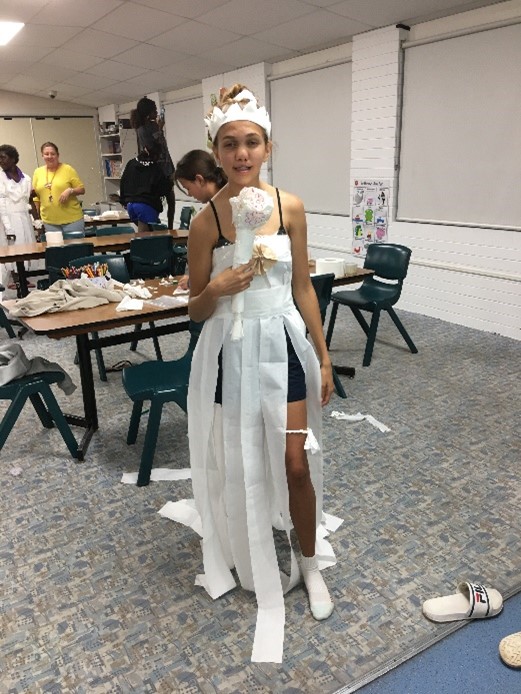 From the Careers Centre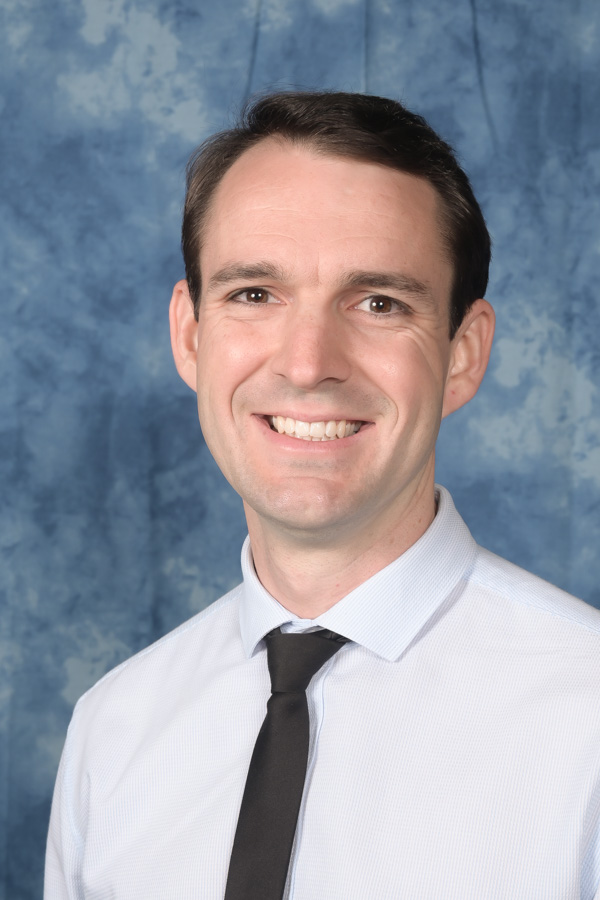 Grandshake Micro-credential
Grandshake are offering a free, short 40-minute Upskilling Micro-credential called The Fundamentals of Communication. The course will give you communication soft skills to help you navigate your life and future career. Being able to clearly express your ideas, empathise with others and ask for clarification from peers is critical to succeeding in a collaborative workplace. Simply click on the link, https://bit.ly/3fAZVkd and master the art of persuasion!
Grandshake Virtual Work Experience
Grandshake helps young people figure out what is next BEFORE they leave school by working with schools, employers and parents to give students the skills and experience they'll need for the workforce, now and into the future. Grandshake collaborates with schools and national and multinational employers to give students virtual work experience, career education and mentoring opportunities that really work for them. Opportunities for virtual work experience are available in the following fields:
Aspire to Health
Recently, Abbey, Oprah and Awel expressed an interest in working in medicine, nursing, midwifery or allied health and were able to gain a deeper insight into potential careers with the Aspire to Health program. Through workshops, they were able to become health professionals for a day to gain an overview of healthcare and inform their career choice. Students participated in clinical skills stations on plastering, suturing, cardiopulmonary resuscitation (CPR) and various allied health skills.
Preparing your Resume Workshop
Katy Mason from Eastwood Early Education held a "Preparing your Resume" workshop to engage St Saviour's College students in developing their resumes.
Katy's tips included using a simple format and font, adding your school photo, thinking about what the employer wants, using action words and proofreading and editing carefully.
"A clean, error-free resume will show you off as a polished candidate".
Careers Centre Information Sessions Feedback Survey
The Careers Centre holds Information Sessions for parents throughout the year. These sessions can range from Pathways Planning in Senior School, Entry to Medicine, School-Based Apprenticeships and Traineeships and Vocational and Training offerings. We would appreciate your feedback as to the best time to hold these sessions. Please use the form below to indicate your preferred time.
Open Days
Thursday 17 June: Defence Careers - Toowoomba Information Session. Are you interested to learn about the wide range of roles available in the Navy, Army and Air Force? Attend the information session and speak with current serving members to see which Australian Defence Force career is best suited to you. 6.00pm at the Toowoomba Defence Force Recruiting, O'Quinn Street, Toowoomba, QLD 4350. Details and registration: https://www.defencejobs.gov.au/events/events-detail/6gm09hg
Wednesday 23 June: Bond University - Project Management Experience Day. The Experience Day is for Year 11 and 12 students, parents and teachers to attend sessions, see the latest facilities and talk to relevant academics and current students. From 9.00am until 2.30pm at Building 6, Level 3, Basil Sellers Foyer, 14 University Dr, Robina. Details and registration: https://bond.edu.au/event/67921/project-management-experience-day
Friday 25 June: Defence Careers - Toowoomba ADF Careers Expo. Discover what life is like in the Navy, Army and Air Force. Meet serving personnel and get your questions answered. The Careers Day is a great opportunity to check out some of their equipment and learn about all the careers available in the Australian Defence Force. Details and registration: https://www.defencejobs.gov.au/events/events-detail/sfoo24l
SBA Vacancies
14/21: Years 10, 11 and 12 - Certificate III in Hospitality (Front of House) - Jillys Café
15/21: Years 10, 11 and 12 - Certificate III in Business - Berny's on West
24/12: 10, 11 and 12 - Certificate III in Business School-Based Traineeship Totally Workwear
25/21: Year 10 - Certificate III in Floristry - Westridge Florist
26/21: Year 12 - Certificate III in early Childhood Education and Care – New Childcare Centre opening at Westbrook
27/21: Years 10, 11 and 12 - Certificate III in Painting and Decorating with Travis Keen Painting
28/21: Years 10, 11 and 12 - Certificate III in Hairdressing at Air Hair Studio
29/21: Year 10 - Certificate III in Cabinet Making Sir Lancelot's Kitchens Bathroom and Joinery
30/21: Year 10 and 11 - Certificate III in Hospitality (Front of House) – Various positions
31/21: Years 10, 11 and 12 - Certificate III in Business – Customer Engagement (2 positions) Dental Practice at Highfields and Drayton
32/21: Years 10, 11 and 12 - Certificate III in Dental Assisting (2 positions) Dental Practice at Highfields and Drayton
33/21: Years 10, 11 and 12 - Certificate III Baking – Bakery Cakery, Uni Plaza
34/21: Year 10: Certificate II in Warehousing Operations - Reece Toowoomba
SBA vacancies are advertised each fortnight in the newsletter and will be emailed directly to all students in Years 10, 11 and 12. If you wish to apply for a vacancy, please ensure you have completed the SBA Referral form, your resume is updated and that you follow the application directions in the advertisement. Once these documents are finalised, hand them (or send via email) to Mrs Cocks (lisa.cocks@twb.catholic.edu.au) for submission on your behalf (unless the advertisement has specifically stated that you need to apply online or visit the business directly).
Chris Grierson
Career Development Practitioner