St Saviour's College Newsletter Term 2 Week 6
Principal
200 Years of Catholic Education
"But you will receive power when the Holy Spirit comes on you; and you will be my witnesses in Jerusalem, and in all Judea and Samaria, and to the ends of the earth." (Acts 1: 8)
Last Sunday, the Catholic Church celebrated the birthday of the Church, with the feast of Pentecost. Pentecost recalls the descent of the Holy Spirit upon the apostles as they waited in fear following the Ascension of Jesus. It was during this breakpoint event that the 'first mothers and fathers' of the Church, divinely received that which was necessary to carry out their responsibilities as the pioneers of Christianity.
These gifts of the spirit – Wisdom, Understanding, Counsel, Fortitude, Knowledge, Reverence, and Fear of the Lord – were instrumental for these women and men to be able to work towards building a flourishing, credible community of believers whose ideals were premised in the Gospel values.
This Monday, 24 May 2021, Australia celebrated 200 years of Catholic education. For 200 years, Catholicism has played an incredibly critical role in fostering, forging and facilitating quality education throughout the country. In the same way that our 'first mothers and fathers' of the Church channelled Wisdom, Understanding, Counsel, Fortitude, Knowledge, Reverence, and Fear of the Lord to assist them in carrying out their work, so too did the early mothers and fathers of Australian Catholicism to establish flourishing, credible learning communities of believers whose ideals and work were premised on the Gospel values.
We give thanks to our beloved Mercy Sisters who were among these pioneering women and men. Five young Mercy Sisters, under the leadership of Mother Vincent Whitty (then aged 41), arrived 160 years ago to become the first women religious in the newly formed diocese of Queensland. Some 13 years later, more Mercy Sisters would arrive in Toowoomba to take the reins of the Toowoomba's first Catholic school (formerly St Patrick's School est. 1863) and the journey of St Saviour's began.
158 years on, our St Saviour's College journey has been significant to the 200-year history of Catholic Education in Australia. Many of our alumnae have gone on to be great contributors to this education journey, serving as religious and lay teachers across this time, many of whom work in our diocesan Catholic schools.
We give thanks for all Catholic educators, and hope that they continue to produce the fruits of the spirit which enlivens them, namely love, joy, peace, patience, kindness, goodness, faithfulness, gentleness, and self-control.
On Monday members of our College community gathered at 10.30am at St Patrick's Cathedral with representatives from across the Toowoomba diocese, and concurrently with Catholic communities from across the nation, to share in a Eucharistic celebration, giving thanks for the past two centuries of Catholic education. Many thanks to all our College choir, Saviour's Sisters, who led in song, and to our other staff and students who represented the College with a great sense of pride. It was a wonderful celebration of what has been achieved!
ICPA Conference
Next Monday though to Wednesday, Deputy Principal, Mrs Jessica Wade, will join me as we travel to the Isolated Children's Parents' Association (ICPA) conference in Cunnamulla. The ICPA is a voluntary, non-profit, a political parent body dedicated to ensuring all geographically isolated children's educational needs and aspirations are not disadvantaged because of where they live. During this time, we will have the opportunity to meet with potential boarding students, their parents and families, sharing all the great things we have on offer here at the College. We will also visit St Patrick's School, St George, and Sacred Heart School, Cunnamulla in our travels.
While we anticipate that it is going to be a hectic three days of travel and promotion, we are excited about the opportunity to continue to share the great new story that is St Saviour's College! We are also looking forward to catching up with some of our existing parents along the way. Many thanks to Assistant Principal Mission and Student Wellbeing, Mrs Heather Hagemann, who will be Acting Principal in my absence. Many thanks to Mrs Fiona Roberts and Ms Georgina Bayly who have been instrumental in the organisation of the trip.
It Takes a Spark! Mini-Conference
Next Friday, over 300 presenters and delegates will gather at the College for the 2021 'It Takes a Spark' Mini-Conference. A larger scale version of the gathering was hosted by the College in 2019, and we look forward to hosting the event again. Presenters and delegates will engage in a variety of sessions, from engineering to agriculture, and rocket science to renewable energy. We thank most sincerely Dr Adrian Bertoli, Conference Organiser, for his work with the College, ably supported by Middle Leader Maths/Science – Mr Cameron Love, and Mrs Fiona Roberts and Ms Georgina Bayly. I am sure it will be an amazing opportunity for many of our young women who are registered to attend.
While many classrooms will be utilised as conference spaces, regular classes will take place.
Fantastic Cocurricular Opportunities
Our girls continue to be provided with opportunities to further their education and experiences beyond the classroom. Best wishes to our Year 9 students who are on camp at Numinbah this week, hiking and engaging in outdoor activities. Many thanks to Mrs Alyson Holmes, Mrs Jennifer Potter and Ms Candice Brazier who are 'walking with' our girls during this most valuable experience.
Thanks to Mr Cameron Love and Mrs Juanita Doherty who will be joining three teams representing the College at the Karyn Murphy Women's Rugby League Cup competition next Friday. All the very best to our 7/8, 9/10 and 11/12 teams!
Thanks to Ms Maddy Jones who will be coaching our Vicki Wilson netballers next Friday. All the very best to you too!
Parents and Friends
Last Saturday, the College Parents and Friends (P&F) had the opportunity to host a fundraising BBQ at the club netball competition at Nell E. Robinson. Many thanks to our College P&F President, Mr Peter Trezise, and Middle Leader Sport and HPE, Mr Greg Leathart, for their leadership in this, and to those who assisted on the day, including Paula and Tia Trezise, Kathy, Damien, and Hudson McDonald, Ms Jo Stewart, Ms Candice Brazier and Mrs Jessica Wade, who supported these efforts.
I encourage our parents to actively become engaged in our Parents and Friends organisation as we continue to grow our College. Peter Trezise is very keen to hear from interested parents about how they might be able to get more involved. Peter is encouraging any interested parents to contact him directly by email peter.toowoombacvjoints@gmail.com
The P&F are looking to host a special parent event at our next scheduled P&F Meeting on Monday 23 August. Please contact Peter if you wish to assist in the organisation. Many thanks to Peter, again, for his leadership.
Last week was National Boarding Week. Our boarding community at McAuley House forms a very big part of who we are. We give thanks for our boarders who so richly add to the fabric of the College. Many thanks also, to all members of our Boarding team who work tirelessly for our girls.
Sadly, Ms Jess Bolton has tendered her resignation as Boarding Manager. During the two years Jesse has been in this position, she has worked tirelessly to ensure that both staff and students enjoy a full and joy-filled experience at boarding. Under her leadership, our staff and girls have grown significantly. Consequently, the community of McAuley House is better for having Jesse led them. Jesse's ability to set up procedures and processes has seen a streamlining of operation, and her dedicated approach has ensured that each girl experiences a sense of belonging and feels loved and valued. I thank Jesse most sincerely for her dedicated contribution. Jesse will continue to be a presence around the College and will remain as a member of our teaching staff leading into next year. It is great for us that Jesse's farewell from St Saviour's is not forever.
In the interim, until the end of term, Jesse will be working for two days a week with Ms Tanya Brown, Senior Boarding Supervisor, who will be serving as Acting Boarding Manager. All concerns regarding boarding should be directed to Ms Tanya. I thank Tanya most sincerely for accepting this role of additional responsibility.
Sadly, Ms Catherine Scott, Senior Boarding Supervisor, has tendered her resignation. Catherine's gentle way and care for the girls will be greatly missed.
There have been some increased contracted hours for existing staff who will carry this shortfall until we move into Semester 2. We have also seen the appointment of Mary Power, Ellie Niki, Taylah Hall, Caitlyn Peckham who all join our boarding community in various capacities. We also welcome back Kerry Andrews and Jorja Bolton who will be contracted with us to the end of term also.
We hope that all at McAuley House had a HAPPY NATIONAL BOARDING WEEK!
Blessings for the weeks to come.
Sharon Collins
Principal
Deputy Principal - Curriculum
Year 7 - 10 Assessment
Students across Years 7-10 are now moving into the assessment phase of learning. Week 6 (this week) is always a great time to check back over the assessment calendars (published HERE https://www.ssctwb.catholic.edu.au/assessment-calendars on the College website) and check in with your daughter about how she is planning for success in the coming weeks. The spaced practice I wrote about in Week 2's newsletter is just one way to ensure students can recall and retain important new learnings – mind mapping and note making is another.
I encourage all parents to take some time this week to sit with their daughters and check in with them on the assessments coming up over the coming weeks and ask these questions together:
Do I know what I need to know to succeed in this assessment?

If I don't, how can I find out?

Where are my study materials for upcoming exams/scaffolding for assignmentsc? (books, notes,
Canvas, class Onenote)

How can I practice my knowledge and skills before the assessment?
Some students find this time of term to be a source of stress and pressure – but organisational techniques and planning for success are key in alleviating some of this stress and pressure. It may also be a good time to talk to your daughter about some of the strategies she can use to ensure she can stay calm and clear headed under pressure – mindfulness strategies, deep breathing.
Remember – some stress is normal – it actually helps us to perform at our optimal level! It can be helpful if your daughter knows that all of us feel some level of anxiety and stress in high pressure situations.
NAPLAN
I would like to take this opportunity to extend my sincere commendation to all Year 7 and 9 students who undertook NAPLAN in Weeks 4 and 5. The girls greeted each morning ready to face the challenges presented. I was so proud to see them planning their narrative responses, doing their working out on paper in the Maths paper, and using all the strategies of elimination and key word identification to help them choose the right answers. 2021 marked a new era for St Saviour's College in undertaking NAPLAN online and I commend all the girls for the focussed and diligent attitude they brought to the tests. Individual student NAPLAN results will be available in late August.
Year 11 and 12 Unit 1/3 Reports
In Week 7, Year 11 and 12 Unit 1 and Unit 3 reports will be published to the parent portal for students in Years 11 and 12. These reports provide parents and students with important updates on student progress in both General, Applied and Certificate courses. Your daughter's report card will include a summary of her learning behaviours, as well as information around the content that has been covered and her performance both holistically in the subject and on individual criteria assessed in the subject. Your daughter will also receive specific feedback on how she has demonstrated success and how she can improve in the future. I encourage you do read this report together and reflect on the feedback contained in this report card. Should you have any questions or queries about the reports, please do not hesitate to contact your daughter's classroom teacher in the first instance.
External Exam Schedule Released
The QCAA Year 12 General Subject External Exam Calendar has now been released by the QCAA. It is important to note that these exam dates are fixed and cannot be shifted under any circumstances. I encourage you to consult this calendar to ensure that any family occasions are not affected by your daughter's requirement to attend these exams.
Year 12 EEPP
The Toowoomba Catholic Schools Office will be offering the External Exam Preparation Program again this year to students attending Toowoomba Catholic Schools. This program seeks to bring together students from across the diocese in the common pursuit of excellence in academic achievement in their General External Exams. The program takes place in the second week of the September school holidays (from Sunday 26 September – Friday 1 October). The subjects offered this year will be:
English

Mathematics General

Mathematics Methods

Physics

Chemistry

SOR

Special Mathematics

Biology
I encourage all students sitting General External Exams in these subjects to fill out the expression of interest form when it is released in the coming days and mark this program in your family diary. It is an exceptional opportunity and one that complements and extends upon the learning covered in class across Unit 4.
Year 11 Academic Interviews
This week has seen the first rounds of Year 11 Academic Interviews take place. These interviews form an important part of planning and adjusting senior pathways to ensure that all students are on track to attain a QCE and all students are on track to achieve their post schooling goals. If students are considering changing pathways or subjects, now is the time that this must occur as many subjects are beginning Unit 2 work this week. I extend my thanks for the expertise of Mr Grierson, Mrs Hagemann and Ms Collins in conducting these interviews with me.
Jessica Wade
Deputy Principal
Assistant Principal - Mission and Student Wellbeing
Faith and Mission
Catherine McAuley Mass
During the last fortnight, our community celebrated the tireless work and community values we hold close to our hearts from our founder, Catherine McAuley, at St Patrick's Cathedral. Catherine said that each day is a step we make towards eternity and we shall continue thus to step from day to day until we take the last step, which will bring us into the presence of God. As a Catholic Christian College founded in the Mercy tradition, we are committed to leading and serving the community and upholding our values of Justice, Compassion, Excellence and Hospitality.
We welcomed special guests and visitors who joined to celebrate. Father Ray Crowley and Father Hal Ranger were our Mass presiders, and invited guests included Sister of Mercy, Sr Deidre Gardner; representatives from the Toowoomba Catholic Schools Office; Ms Madonna Sleba, Principal of St Saviour's Primary School; Mr Clarrie Reis, creator of our Mercy crosses; family, friends, staff and students of our College community. We had a special ceremony during our Mass, lovingly crafted by Clarrie Reis, a local carpenter, who hand-carved 22 wooden Mercy crosses and donated them to the community.
Celebrating 200 Years of Catholic Education
Toowoomba Catholic schools celebrated 200 years of Catholic education as a community at St Patrick's Cathedral on Monday. We take pride in our generations past and our school communities as they are today. Forging on and having faith in our future, we continue sowing seeds of hope and mercy, as we build on the foundations of those schools which began our Catholic Education journey. The first Catholic school in Australia was founded in 1820 by Irish Catholic priest John Therry and early in 1846, the Sisters of Mercy arrived in Australia. St Saviour's College was established in 1873 and is one of Toowoomba's oldest schools. The school community remembers and esteems the traditions of the Sisters of Mercy and the work of their founder, Catherine McAuley, whose vision was to teach girls their value and worth. St Saviour's aims to educate students' hearts, minds and spirits.
The St Saviour's College community acknowledged and celebrated that we are 'a part of something bigger'. All schools within range of Toowoomba were invited to join in this celebration at the Cathedral. The event was livestreamed and after the Mass, there was a shared community morning tea on the lawn, with celebratory cupcakes to commemorate the event.
Almighty and all-loving God,
with gratitude for the endeavours of Catholic education in the past,
with confidence in our Catholic pre-schools, schools and universities today,
and with faith in their continuing contribution in the future,
we celebrate 200 years of Catholic education in this Great South Land.
As our Heavenly Father,
we thank you for your providential care for your children in this land
in inspiring priests, religious and lay people to found and staff our schools in ages past.
Through them the Good News of your Son
was brought to the young even in colonial times – and ever since.
As Christ the Teacher, you grace the staff and leaders of Catholic education today.
As they build on the achievements of their predecessors direct them in their present efforts to ensure
that every young Australian has the opportunity for an excellent education and formation in faith.
As our Inspiring Spirit, you lead us into the future. In the century ahead grant those teaching
and learning in our schools, those planning and leading, and the families and community
that entrust their young people to us, a love of learning and a willingness
to be the face of Christ in the world of tomorrow.
Pour out your abundant blessings upon all involved in the ministry of Catholic education.
Amen.
Our Lady of the Southern Cross – pray for us.
St Mary of the Cross MacKillop, Patron of Catholic Education in Australia – pray for us.
Wellbeing and Student Engagement
Be Your Own Butterfly
Our senior leaders were busy this week for Funday Friday, putting on a campus advocacy program to promote positive body image. Students were invited to show their support for the event by wearing a purple item (purple ribbon, hat or socks). Our seniors put together a wonderful event, which was a mix of fun activities, face painting, a sausage sizzle, and stalls of cookies, muffins, cakes and a photobooth. Mr Rod Hickey surprised us with his origami butterfly skills and students spent time writing affirmations to promote a healthy approach to how we view ourselves and one another. The event was a resounding success and one the students are keen to continue supporting, next year.
Cross Campus Junior get together
On Friday afternoon some of the girls from Years 7 and 8 chose to go to St Mary's College for a games' afternoon. It was fun because we played kick tennis and got to know the young men from our brother school. The St Mary's boys were nice. I made some more friends and got to know other girls. When we had finished all our games we sat down and talked to other people in different groups. We snacked on a bag of chips and a drink. It was fun, and I hope they do it again soon. Thank you to everyone who organised it and to everyone who came along. (Student, Year 7)
Wellbeing Hub – Winter Woolies
Over the last few weeks Student Officers and our junior girls have been busy during lunchtimes crocheting scarves to counter the cold weather, as we head into winter. The girls plan on donating these to Tony's Kitchen, to be given out to those who are experiencing vulnerability this coming winter. We thank the girls for their care and compassion for others – true Mercy spirit!
Cultural Pursuits
Our Saviour's Sisters Performance Choir were very busy this month with three public performances in our community.

Their debut performance was for our Catherine McAuley Mass, which saw our College back again in the beautiful St Patrick's Cathedral. Following this, the College entered the choir in our first Eisteddfod for many years. The girls competed against choirs that have been rehearsing since primary school, and were proud ambassadors for the College, with the interpretation of I Will Follow Him – an apt song choice for the girls. The spirit of Catherine was alive and well on stage with our fledgling choir. After an exciting weekend, the choir had the honour of being asked to sing for the 200 Years of Catholic Education Mass. Following on from this, during choir rehearsal the Saviour's Sisters presented vocal coach Katelyn Orange, and accompanist, Abi Bunch, with a small token of gratitude for their assistance in the preparation for Open Evening, Catherine McAuley Day Mass and the Toowoomba Eisteddfod.
Useful Support Links for Students
The College maintains its commitment to doing all they can to support all students attending St Saviour's to feel safe, loved and that they belong. The College promotes social and emotional learning (SEL), which is about developing the ability to care for others, make responsible decisions, establish positive relationships, and handle challenging situations. These skills are essential for developing resilience and the personal attributes that promote wellness, prevent illness and support recovery. The College also employs a best practice model of engaging with families and to provide a restorative approach to conflict within the community, and actively encourage:
Active partnerships with other schools (St Mary's College, St Saviour's Primary School, Our Mercy partner schools and other Toowoomba Diocesan and Catholic Colleges).

Family Engagement by invitation to our regular College events, our fortnightly newsletter, social media platforms (check out our Facebook and Instagram pages!).

Strong community ties with local support and social justice agencies such as Toowoomba Transition Support Services, St Vincent de Paul, St Patrick's Parish.

Intervention and Postvention strategies on campus for identification and referral for students who may need support, across all year levels.

A well trained and supportive Wellbeing Team consisting of:
A fulltime Psychologist as our College Counsellor, Ms Renee Hunter.
Email: renee.hunter@twb.catholic.edu.au
Assistant Principal: Mission and Student Wellbeing, Mrs Heather Hagemann
Email: heather.hagemann@twb.catholic.edu.au
Middle Leader Student Wellbeing, Mrs Juanita Doherty
Email: Juanita.doherty@twb.catholic.edu.au
Middle Leader Student Wellbeing Support, Ms Alice Cavanagh
Email: alice.cavanagh@twb.catholic.edu.au
Please contact one of us if you would like further information, assistance or support, regarding your child's wellbeing. Below are some useful sites for external support, regarding wellbeing and mental health:

Beyond Blue is one of Australia's best known mental health and wellbeing support organisation. They provide support programs to address issues related to depression, suicide, anxiety disorders and other related mental illnesses. Along with a comprehensive website, the beyond Blue Support Service provide 24/7 phone support, Chat online 1pm-12am / 7days a week, email support and a range of community chat forums 1300 22 4636 www.beyondblue.org.au

Kids Helpline is a free Australian telephone and online (webchat and email) counselling service for young people aged between 5 and 25. 1800 55 1800 https://kidshelpline.com.au

1300 MH CALL: Mental health access line
1300 MH CALL (1300 642255) is a confidential mental health telephone triage service that provides the first point of contact to public mental health services to Queenslanders. 1300 MH CALL is available 24 hours a day, 7 days a week and will link to the caller's nearest Queensland Public Mental Health service.
https://www.qld.gov.au/health/mental-health/help-lines/1300-mh-call
eheadspace provides free online and telephone support and counselling to young people 12 - 25 and their families and friends.
Call 1800 650 890, 9am-1am AEST / 7 days a week. https://headspace.org.au/eheadspace/

Student Reminders of College Guidelines and Expectations
Bullying (inclusive of cyberbullying)
There is no place for bullying at St Saviour's College. Bullying is a repeated pattern of behaviour, which includes name-calling, taunting, mocking, making offensive comments, kicking, hitting, pushing, theft, inappropriate text messaging, sending offensive or degrading images by phone or internet, producing offensive graffiti, gossiping, excluding people from groups, and spreading hurtful and untruthful rumours.
Cyberbullying is a repeated pattern of behaviour, defined as, 'the aggressive, intentional act carried out by a group or individual, using electronic forms of contact, repeatedly and over time against a victim who cannot easily defend him or herself'. St Saviour's College is committed to promoting responsible and positive use of social media sites.
Winter Uniform
White long-sleeved blouse (red piping)/ white short sleeved blouse (red piping)

College striped skirt

College tie

College blazer (optional)

College formal hat

Black opaque tights

College V-necked pullover

Black leather lace up shoes (no buckles, casual styles, raised heels, coloured stitching or eyelets are permitted)
God bless,
Heather Hagemann
Assistant Principal - Mission and Student Wellbeing
Business
This term the Year 8 Business students major project was to complete a business plan and run their own business. Students were provided with $20 start-up capital and had to manage all facets of a business, including financial management, human resources, marketing and operations. In groups of three, the girls did a fantastic job and learnt a great deal about working with others, problem solving and customer service. While most students found running a business much harder than they first thought, they all enjoyed the experience and said it was a really worthwhile project.
Our Year 12 Certificate III Business students have embarked on their final major project for the course and have started a business with an online presence. The girls have made bath bombs and are selling them at first break Wednesday and Friday. They have developed an Instagram presence and you can follow their journey @st_saviours_serenity
Finally, the Year 9 and 10 students are having a break from investing in the sharemarket and are now learning all about the use of e-commerce and social media in a business environment. Thanks to Miss Bayly who visited our class on Wednesday 19 May to explain to the students how the College uses Social Media. She provided the students with lots of tips and tricks to get them thinking about the impact social media can have on the success or failure of a business.
The future of this world is created and changed by our youth. It is pivotal that we arm them with the tools they need to shape the future. Binnacle training has just relaunched Binnacle Boss for Season 2 - a Young Entrepreneur competition aimed at all Queensland Secondary School students in Years 7-12.

Binnacle Boss is the springboard students need to take their dream and make it a reality! Their mission is to unearth and inspire some of Queensland's best and brightest entrepreneurs – to shine a light on the talent, innovation and ideas we know students are capable of.
Binnacle have already designed and assembled all the Pitch Kit resources required for students to begin their 2–3-minute Video Pitch. You can follow Binnacle Boss on Instagram and Facebook.
THE PRIZES
There are over $5,000 worth of 'Business Start-Up Prizes' to be won PLUS the opportunity to meet the Bosses who will mentor students to help them take their business all the way.
START AND END DATES
Start Date: Monday 17th May (Term 2, Week 5)
Close Date: Monday 19th July (Term 3, Week 2)
Short-list Round: Tuesday 20th July - Friday 23rd July (Term 3, Week 2)
Winners Announced: Monday 26th July (Term 3, Week 3)
If you are interested in taking your business idea to the next level email Mrs Holmes or stop by KR10 to pick up further information.
Alyson Holmes
(Acting) Middle Leader: Humanities, LOTE and Technologies
Library
Welcome
Busy time in the library. Final days of the Library and Information week competition – winners to be announced shortly. We are having a large number of new books come into the library so keep visiting our physical space or checking our online presence to see what is new. See below some of the new books this week on display.
New Books
Browse our new book images below – check them out online through our Library online catalogue or visit the library and see them on display. Display books can be borrowed too, so you don't have to wait to read it, come in and borrow it!
Book Club Issue 4
Issue 4 will be dispensed to our Year 7 cohort this week – other year levels are more than welcome to order too. There are spare copies in the library or you can check out the issue online:
Remember all ordering is done via Parent Loop – instructions are on the website. The main aspect is to attach yourself to our school so the rewards points count towards our library and your order coming to the school. Any queries please contact Mrs King in the Library.
Teacher Librarians
Teacher librarians can provide access to curated information that specifically meets student and staff needs.
Trying to find quality information on the internet has been described as trying to take a sip of water from a fire hydrant. Even choosing a novel to read can be an overwhelming experience when faced with the millions of titles available through providers such as Amazon.
A library offers access to high-quality information and resources that have been carefully curated to meet local needs. Teacher librarians have been specifically trained to help teachers and students find the information they need, and know how to model and teach these skills so that the top hit on Google ceases to be the most popular option. Teacher librarians can share tips and tricks for searching online, provide access to databases and indexes that can drill down into areas that a surface Google search cannot reach, and are familiar with the collection of resources that are currently available.
What's more, with increasing numbers of resources available digitally, library catalogues are becoming far richer than simply lists of books that are currently sitting on shelves. A well-developed library catalogue provides access to collections of books, DVDs, CDs, and other physical resources, … This movement toward seeing the library catalogue as a social space (Tarulli 2012) is being adopted across many libraries - but in schools, it is driven by qualified teacher librarians.
(Retrieved from SCIS, https://www.scisdata.com/connections/issue-98/the-importance-of-school-libraries-in-the-google-age/ )
In the nonstop tsunami of global information, [teacher] librarians provide us with
floaties and teach us to swim. Linton Weeks
Andrea King
Teacher Librarian
Sport
Tuesday Night Volleyball
The College Volleyball continue their success with another great win with ever-improving consistency. In general, overall game awareness is developing and court positioning has improved greatly. Passing and playing the ball to each other is being used to develop a better attacking strategy. Individually, all players' ability to pass has improved. Sophie and Taya are attacking weapons and hit with power and accuracy. Keelie and Bianca scramble for the tough balls and never give up a point. MVP goes to Natalya for her court awareness and overall consistency.
This recent game was, by far, the hardest so far. The girls stepped up to an opposition who consistently serving was superior and they returned the ball more often. They attacked when the opportunity arose and confidently returned the ball. Taya Josiah proved to be the second set difference, delivering 15 straight points on an accurate and consistent serve. She also attacked with power and accuracy. All players reacted quickly to return the ball more often.
The girls have now locked in a top two spot on the ladder and will play semi-finals and finals over the next few weeks. Games are played at Harristown State High School every Tuesday night.
Darling Downs Sports
Congratulations to the following students for representing the region at state championships - Kaysharn Deemal, Kyomie Deemal and Eliza Morcom at the 14-15 years rugby league in Cairns, Angel-May Monagle for 12 years basketball and Meg Woodcock for 15 years football. Students have plenty of opportunities to represent both the school and the region if they are interested. For more information, please see Mr Leathart in the sports office.
Friday Afternoon Sports
Students are reminded that Friday afternoon sport is part of their timetable and should be treated the same as any other subject. It is great to see some of the improvements in skills across futsal, netball and rugby. Students who are participating in Kloud9ine MUST bring their jumping socks each week. Any questions or issues please see Mr Leathart in the sports office.
HPE Curriculum
Students are working towards their assessments in both Junior HPE and Senior PE pathways. In order to be successful, students need to make sure they have the proper equipment for practical lessons. These are normally during the doubles; however, students should check with their teachers if they are unsure. For safety, the correct footwear should be worn at all times. Students must have footwear during physical activities and practicals.
Greg Leathart
Middle Leader - HPE, Sport and Activities
From the Careers Centre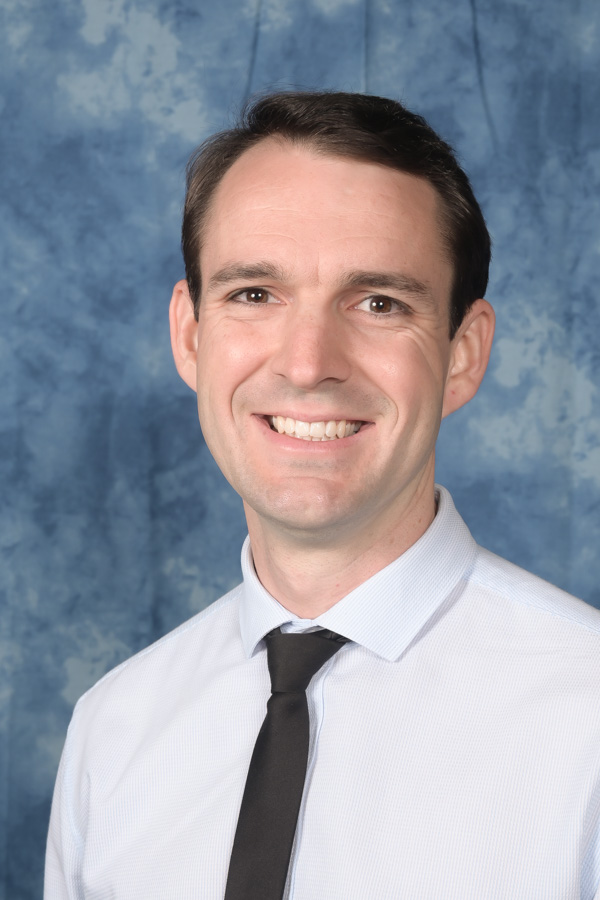 National Careers Week
National Careers Week was held last week – Monday 17 to Friday 21 May. The week aimed to celebrate careers, career development, raise aspirations, challenge stereotypes, and broaden horizons about careers. The program commenced with an A-Z Career Scavenger Hunt and Who Am I? (Celebrity Career History). On Tuesday, Katy Mason of Eastwood Early Education presented a session on 'Ace that Job Interview: Tips and tricks for success'. There was an information session presented by the University of Southern Queensland on Wednesday and at Thursday's assembly, students were shown 'The Benefits of Live and Virtual Work Experience' through a Careers Centre segment. Elaine Wallace from TAFE at Schools concluded the National Careers Week with an information session on Skilling Students for Life on Friday.
SBA Vacancies
6/21: Years 10 and 11 - Certificate III in Hospitality (Front of House) (various positions)
7/21: Years 10 and 11 - Certificate III in Commercial Cookery - Urban Grounds Café
9/21: Years 10 and 11 - Certificate III in Commercial Cookery - Monkey Business Catering
10/21: Years 10 and 11 - Certificate III in Hospitality (Front of House) - Kingfishers Café Restaurant
11/21: Years 10 and 11 - Certificate III in Hospitality (Front of House) - Stellarossa, Bernoth Centre
12/21: Years 10, 11 and 12 - Certificate III in Hairdressing - Fringe Hair and Beauty
14/21: Years 10, 11 and 12 - Certificate III in Hospitality (Front of House) - Jillys Café
15/21: Years 10, 11 and 12 - Certificate III in Business - Berny's on West
16/21: Years 10, 11 and 12 - Certificate III in Business - Duo Bakery & Café
18/21: Years 10 and 11 - Certificate III in Hospitality (Front of House) - Downs Club
19/21: Year 11 only - Certificate II in Warehousing Operations - Reece, Toowoomba West Club
20/21: Years 10, 11 and 12 - Certificate III in Hospitality - Noodle Box and Patty Smith Burgers, Westridge
24/12: 10, 11 and 12 - Certificate III in Business School-Based Traineeship Totally Workwear
25/21: Year 10 - Certificate III in Floristry - Westridge Florist
26/21: Year 12 - Certificate III in early Childhood Education and Care – New Childcare Centre opening at
Westbrook
27/21: Years 10, 11 and 12 - Certificate III in Painting and Decorating with Travis Keen Painting
28/21: Years 10, 11 and 12 - Certificate III in Hairdressing at Air Hair Studio
SBA vacancies are advertised each fortnight in the newsletter and will be emailed directly to all students in Years 10, 11 and 12. If you wish to apply for a vacancy, please ensure you have completed the SBA Referral form, your resume is updated and that you follow the application directions in the advertisement. Once these documents are finalised, hand them (or send via email) to Mrs Cocks (lisa.cocks@twb.catholic.edu.au) for submission on your behalf (unless the advertisement has specifically stated that you need to apply online or visit the business directly).
Chris Grierson
Career Development Practitioner