St Saviour's College Newsletter Term 2 Week 2
Principal
Jesus Christ Superstar
Last week, I had the pleasure of attending the St Mary's College/St Saviour's College combined musical production, 'Jesus Christ Superstar'. This production has not been a clear-cut undertaking, having been cast at end of 2019 for a 2020 production year. With Covid hitting, and several postponements to follow, our young people have had to be extremely patient and resilient, waiting in the wings for their time to hit the stage. Well… needless to say, it was worth the wait!
A hearty congratulations to the team at St Mary's who took our girls under their wing and put on a tremendous show! Special mention goes to Director, Mr John Condon from St Mary's College, whose recontextualization of Jesus, the modern-day carpenter, enlivened the story, proving indeed, that our Christian story is a story for all time, and is in fact, 'the greatest story ever told'!
I could not have been prouder of our girls and the energy and passion they demonstrated at each performance. It would be remiss of me not to mention lead performer, Kate Hudson-James who so beautifully portrayed Mary Magdalene. I received much feedback from parents and members of the audience who, quite simply, were in awe of Kate's performance and talent.
On Assembly this week, we acknowledged the girls and thanked them for the way in which they so proudly represented us:
Charlotte Bowe
Emily Cavanagh
Caitlin Easterbrook
Kate Hudson-James
Furaha Iranzi
Eliza Morcom
Injil Mwibusa
Aimee Norton
Giliann Mharie Pamalaran
Jaya Priest
Dhriti Shah
Peace Sourire
Sienna Stockwell
Esther-Leigh Watts
The entire experience itself has been its own version of an 'Easter Story', harbouring the same sense of uncertainty and fear that finally led to a spectacular outcome, evidence of the fact that emerging beyond torment, with hope and faith, can lead to experiences beyond our imagining.
Congratulations SUPERSTARS! We are so proud of you.
ANZAC Day
Greater love has no one than this: to lay down one's life for one's friends. (John 15: 13)
Last week we were privileged to welcome a number of invited guests to our SSC community, including Mr Garth Hamilton MP, Mayor Paul Antonio, members of  the  Harlaxton RSL Sub Branch, members of  the  Harlaxton RSL Brass Band, members of Harlaxton RSL Sub Branch Women's Auxiliary, Veterans, members of the Toowoomba Catholic Schools Office, parents, staff and students of St Saviour's Primary School and St Saviour's College to our annual ANZAC Day celebrations. As we are aware, ANZAC Day is a special day for all of us to remember the importance of storytelling.
Our nation's ANZAC story has been told and retold now for well over a hundred years. Stories are retold for a number of reasons, but the most important reason is that their message carries weight and has continued significance across time. As it is with the many stories associated with ANZAC day.
We were privileged to hear from Guest Presenter today, Mrs Rhonda Rosengreen, who shared with us many stories, speaking of the significant role ANZAC Day has played throughout her life and the lives of her family members. Her address furthered our own appreciation of this special day of commemoration.
Rhonda's husband, returned ex-serviceman, Mr Graeme Rosengreen beautifully read the Ode. The community was blessed to have the presence of the Harlaxton Brass Band lead the music throughout the gathering. They played beautifully, and their presence most certainly added to the auspiciousness of the occasion.
A very special thank you to Mrs Wendy Collins, Curriculum Leader English/Arts, who, single-handedly orchestrated the commemoration. Thank you to Wendy for your efforts in ensuring that the celebration was both sombre and meaningful, honouring the great story which is the ANZAC story, a story we must continue to tell and retell.
The feature news story may be viewed by accessing the below link:
Open Day
Our Open Evening on Thursday afternoon was a great success, going by the many pre-event registrations received from a range of families taking up our invitation to come and meet our staff and students, and experience a tour of our facilities. These overwhelming numbers are a great sign of things to come in the future. I thank most sincerely all involved in the evening, particularly Deputy Principal, Mrs Jess Wade, and Events and Marketing Officer, Ms Georgina Bayly, who oversaw the event; to all of our staff for the various roles that they played in setting up and manning displays; to our wonderful students who are the best advertisement for our College – we are so proud of you and the gifts you bring; to members of our Board, who dutifully responded to parent questions and inquiries, P&F President, and Mr Peter Trezise, who cooked the BBQ. I look forward to the continued success of the College and welcome any prospective families you encounter to come and meet with me personally for a chat and a tour.
Leadership Forum
Next week I travelled to Stanthorpe, accompanied by Principals from our 31 diocesan schools, to engage in a week-long Leadership Forum conducted by the Toowoomba Catholic Schools Office (TCSO). This occurs once a term and enables our team of leaders to engage with Leaders from TCSO in Professional Development, contributing to the ongoing improvement agenda operating across the diocese. I thank most sincerely, Mrs Jessica Wade, Deputy Principal, who will be Acting Principal in my absence.
Staff Changes
Last week, we bid farewell to Principal's Assistant, Mrs Megan Murphy, who served the St Saviour's College community for in excess of 9 years. Megan was indeed a special person within our community, and for many of us, (myself included), Megan was the first face encountered by new members of staff, families and students. Megan will be well missed by all at St Saviour's College, particularly the many students she took under her wing and nurtured throughout her time here. Megan's sense of warmth, care for the individual, professionalism and smile has been appreciated by us all. Megan's replacement is Mrs Fiona Roberts, who joins us after 13 years of dedicated service at Toowoomba Grammar School. We warmly welcome Fiona to our community and wish Megan all the very best as she moves into the next phase of her journey.
We welcome to our community Mrs Molly Urquart, who will replace Ms Wendy Eyles as Support Officer – Assisted Student Learning, commencing this term. Molly has been volunteering with the College as she completes her Education Assistant qualifications, and we congratulate Molly as we welcome her as a more permanent member of staff.
Mrs Bernadette Biltoft has been covering for Ms Lucy Leicht who is currently recovering from knee surgery. Many thanks to Bernie for her professionalism and commitment during her three weeks at SSC, and wish Lucy all the very best for a speedy recovery.
Prayers Please
For all in our community who are experiencing loss, suffering and hardship at this time, we ask for God's very special blessing upon them.
Blessings to you all for the coming weeks.
Sharon Collins
Principal
Deputy Principal - Curriculum
This term in the Newsletter I would like to attribute some space and time to study skills. Each newsletter, I will be sharing a different study skill; these study skills will also be addressed with students at assembly. If you are concerned about the effectiveness of your daughter's current study routine, these could be a good starting point for the discussion. The resources I am sharing with you are from an organisation called the Learning Scientists. Their website contains a plethora of resources to support student at home study routines.
Spaced Practice
Spaced practice is the purposeful revision of materials across an amount of time, and the specific and direct 'dipping back' to refresh our memories and ensure that key concepts and knowledge is known and remembered. Check out this 1 minute 41 sec video on spaced practice:
Assessment Calendars
Assessment calendars will be published for all year levels to the College website this week. I encourage you to print these for your daughters so that she can keep track of the assessments ahead in each of her subjects. This is also where spaced practice will come in handy in preparing for the end of semester exams.
NAPLAN
Students in Years 7 and 9 will sit the NAPLAN tests from the 11th May until the 18th May. They will sit a total of four exams (reading, writing, language conventions and numeracy) online.
We want all students to feel empowered, confident and ready to complete these exams. They have been prepared in their classes over the past 18 months and are ready to complete these. Please remind your daughter to ensure her computer is fully charged each evening.
It is essential that all girls have HEADPHONES for NAPLAN as both the language conventions, writing and numeracy papers have aural questions on them.
If you would prefer your daughter not to sit the NAPLAN papers, please call Mrs Wade to discuss her withdrawal.
Jessica Wade
Deputy Principal
Assistant Principal - Mission and Student Wellbeing
Faith and Mission
Welcome back to a new term! The wind has turned cool, and our sunny days are growing shorter.
Over the holidays here in Queensland having to wear masks was something many of us had not yet encountered, since COVID-19 developed. It really puts things into perspective when we walk through our community, unable to see the smiling faces, warm eyes and expressions of others. I was certainly relieved to have this practice lifted as the holiday period ended! But now we are rugging up in preparation for the winter winds which we often experience here in Toowoomba. For many in our community, winter is a time of extreme hardship, so we do what we can as a Catholic community, to assist those who are vulnerable.
Sowing Seeds of Hope and Mercy
At the end of last term, girls from our Youth Ministry team gave out a special gift to each Homeclass. Each gift contained:
The seedling in a pot, sowing the seed of Hope and Mercy, to go in the Homeclass sacred space.

The four felt squares within the gift represent the liturgical colours throughout the year – some research as a group is a great activity for conversations to have with the students in Homeclass who may not be aware of these colours and what they represent.
We look forward to watching these sacred spaces grow from the love and nurturing that is evident every day, in the pastoral care spaces of our community.
Project Compassion
"To speak of hope to those who are desperate, it is essential to share their desperation"
Pope Francis
After finalising our totals from Term1, Project Compassion fundraising for Caritas, we are excited to hand over our supersized cheque of the College's donation of support. Throughout Term 1, our community raised a whopping $1500, through initiatives such as Pancake Tuesday, Youth Ministry stalls, lollie sales, Homeclass money boards, Harmony Day stalls of food, arts and crafts. The ability our community has to open its heart so generously and compassionately, is a blessed gift.
Rosie's – Our Friends on the Streets!
Our Term 2 focus is in support of Rosies, with whom we have had a long and much nurtured relationship, with our Rosie's Response Program. Students and families give generously in the spirit of Mercy to not only increase awareness of the unfortunate circumstances people in our community may experience, but to approach this with positive actions of hope and a greater appreciation of our own circumstances.
Our Rosie's Response Program focuses on the donation of food items such as dried and tinned soups, instant noodles, cookies and other non-perishables. Senior students join the Rosie's van once a month on a Friday night, accompanied by staff on a roster program. This is a rewarding experience for students, to assist those in our community experiencing life challenging circumstances.
Friendship is at the core of Rosies mission. The spiritual heritage of Rosies proposes that friendship is not just a human encounter but also a divine, spiritual encounter. The Rosies prayer is an integral part of the outreach process. The prayer is about friendship: friendship among team members, friendship with patrons, friendship in and with God. While Rosies was founded by and continues to be guided by the Oblates, it is recognised that not everyone shares the Christian faith. The two dimensions of human and divine encounter are not mutually exclusive which is testified daily by the friendships shared by all those in the Rosies family. At our assembly this week, volunteer Ms Kim Gilliland, was present to address our community about Rosies. We welcome her to our community and thank her for her time. As Mercy sisters we are called to support vulnerable families and individuals by giving generously to Rosies this term. Located in the Student Services entrance is a red table that students and staff can donate non-perishables such as canned food, two minute noodles and cuppa soups, each week of Term 2. The Youth Ministry team will help keep a tally of donations and at the conclusion of this campaign will report back at a future assembly the total amount donated.
Our Youth Ministry team look forward to rolling out weekly activities of engagement and to share ideas about how students in each Homeclass might consider organising or volunteering for Rosies this term.
Scarves for Rosie's
A donation of over 60 scarves, handknitted by Mrs Grant, Mrs Beeston's 92-year-old mother, have recently been generously donated to our Rosie's Winter Appeal. We thank Mrs Grant for her compassionate support.
ANZAC Day Celebrations
We celebrated ANZAC Day at the College and over the weekend in the wider community. Below are some images of our College Leaders laying a wreath on Sunday, as well as some of our invited guests who attended our College event.
Wellbeing
This term we begin a Wellbeing initiative that uses a self-assessment element for students to reflect upon their holistic wellbeing and make their own assessment. Self-perception of wellness, success and connectedness leaves students with the freedom to decide, instilling autonomy and promoting student decision-making.
Useful Wellbeing and Support Links for Students

Beyond Blue is one of Australia's best known mental health and wellbeing support organisations. They provide support programs to address issues related to depression, suicide, anxiety disorders and other related mental illnesses. Along with a comprehensive website, the beyond Blue Support Service provide 24/7 phone support, Chat online 1pm-12am / 7days a week, email support and a range of community chat forums 1300 22 4636 www.beyondblue.org.au

Kids Helpline is a free Australian telephone and online (webchat and email) counselling service for young people aged between 5 and 25. 1800 55 1800 www.kidshelpline.com.au

1300 MH CALL: Mental health access line
1300 MH CALL (1300 642255) is a confidential mental health telephone triage service that provides the first point of contact to public mental health services to Queenslanders. 1300 MH CALL is available 24 hours a day, 7 days a week and will link to the caller's nearest Queensland Public Mental Health service.
https://www.qld.gov.au/health/mental-health/help-lines/1300-mh-call
eheadspace provides free online and telephone support and counselling to young people 12 - 25 and their families and friends.
Call 1800 650 890, 9am-1am AEST / 7 days a week. https://headspace.org.au/eheadspace/

Student Reminders of College Guidelines and Expectations
Mobile Phone Use
We have had a few instances recently of students using their mobile phones at school, without teacher permission. As per the guidelines outlined in the College Student Planner, students are not to use their phones at school, within the hours of 8.30am – 3.00pm. Any mobile phone found switched on in the possession of a student while she is at school will be confiscated and the parent/carer will be contacted by the office. The electronic device can then be collected by the parent/carer at the end of the school day. The instruction is clear and Homeclass teachers spent a good deal of time ensuring this was clearly communicated during the start of year Housekeeping session in Week 1. We trust that parents and carers are supporting the address of this matter from home by encouraging our girls to comply with College Guidelines.
Leaving the College Grounds
When students are dropped off at the College to start their school day, there is the expectation from parents, carers and College staff, that students do not leave the school grounds, without the permission of a supervising adult. This includes a note from a parent or carer, or an email sent to the College admin team.
Bullying (Inclusive of Cyberbullying)
There is no place for bullying at St Saviour's College. Bullying is a repeated pattern of behaviour which includes name-calling, taunting, mocking, making offensive comments, kicking, hitting, pushing, theft, inappropriate text messaging, sending offensive or degrading images by phone or internet, producing offensive graffiti, gossiping, excluding people from groups, and spreading hurtful and untruthful rumours.
Cyberbullying is a repeated pattern of behaviour, defined as, 'the aggressive, intentional act carried out by a group or individual, using electronic forms of contact, repeatedly and over time against a victim who cannot easily defend him or herself'. St Saviour's College is committed to promoting responsible and positive use of social media sites.
Winter Uniform
The formal winter uniform comes into effect Monday of Week 5. Our Facebook page has the details of the opening hours of the Uniform Shop. The uniform requirements are as follows:
White, long-sleeved blouse with red piping or white short sleeved blouse with red piping
College striped skirt (below the knee)
Red tie with College badge pinned in the centre
College green blazer (optional)
College white formal hat
Black opaque tights
Teal, V-necked jumper
Black leather lace up shoes (no buckles, casual styles, raised heels or coloured stitching)
What is not acceptable:
Makeup or other cosmetics

Earrings other than one, in each lower earlobe

Earrings other than one pair of plain sleepers or studs; no 'decorative' earrings

Earrings larger than 5mm

No other jewellery apart from a plain, wristwatch

Coloured nail polish

Fake nails

Headbands with bows or any other detail

Unnatural hair colours or styles

Hair extensions

Black socks
God Bless,
Heather Hagemann
Assistant Principal - Mission and Student Wellbeing
Library
Welcome
What a busy start to Term 2.
Our ANZAC Day ceremony was a beautiful commemoration to those who have served and still serve our country. Below are a few of the books we have available in the library around Australians and their role within the different wars across the years.
This is also a great chance to engage children in reading. Reading around a significant event, a concrete event can provide context for a reader. By having context they can relate more to what they are reading and therefore be more engaged with the text and more inclined to continue reading as it has meaning to them.
Being able to relate the text to the real world enables a deeper understanding to be formed. Background knowledge is key to children having successful meaning making experiences with texts.
Fellowes and Oakley (2014) note:
Effective educators constantly help children increase their world knowledge and conceptual knowledge through a range of activities across the curriculum, along with appropriate discussion. They also help children make connections between their existing knowledge, their personal experiences, and what is encountered in texts. Fellowes and Oakley (2014, p. 295).
Why is Reading Important?
Develops Empathy
Reading allows us to feel, to get in touch with our own emotions. We form connections to characters, we feel for them if something happens, we experience their ups and downs. By feeling these emotions with the characters, we can relate to people better and empathise with them.
It also allows us to see how to emotionally deal with different situations we are faced with today. How the characters worked through their situations can provide a basis for us to work through our situations.
The more widely we read the more situations we expose ourselves to and the more emotional situations we experience builds our empathy and connections to other people.
Date Claimers
17-23 May – Library & Information Week "Adventures in Space and time"
In the nonstop tsunami of global information, [teacher] librarians provide
us with floaties and teach us to swim.
Linton Weeks
Andrea King
Teacher Librarian
McAuley Boarding House
I think that one of my favourite things is laughing with someone and realising how much joy they bring to my life and how I appreciate and enjoy their existence. Laughter truly is the best medicine. When we laugh a chemical reaction is ignited within our body systems, releasing all sorts of fundamental reactions that invigorate our emotions. As our staff, boarder families and our precious girls have returned to the boarding house, the positive interactions between them are nothing short of entertaining. Their laughter, giggling and positivity is infectious. The sound of young people laughing together is soul soothing and joyous.
Through the coming weeks, as the days shorten and the air becomes crisp with the presence of winter, remember to check in with your family and friends; laugh out loud together. Our community is full of character, joy, and laughter. The sound of the girls' echos down Lawrence Street in the afternoon as I walk my dog brings me joy and I giggle as I hear their shrieks of laughter. I challenge you to try and capture how many times you laugh out loud. If it is not in the double figures, reassess your circle of influence, because laughter truly is the best medicine.
Welcome to Term 2! Our staff, students and families have had productive and positive Easter holidays and their stories have warmed our hearts. We understand that many families have had travel difficulties due to weather and other matters; however, a gentle reminder to communicate with our boarding house office the information regarding your daughter's travel itinerary and schedule. This helps us to better prepare for the girls' individual and group return.
Our students from the Torres Strait have all returned after some turbulent and disrupted travel. To give context; our girls from Dauan Island have a massive journey each term to attend the college, often spanning 12-14 hours of travel time. They first must board a chartered helicopter early in the morning, which takes them to Horn Island. Travelling by this mode means that their luggage weight must not exceed 10kg. This is the case with many of our Cape York and Torres Strait Island students, as to travel to and from school, small charter flights must be used to access their isolated communities. As you can see in the picture, Lanease Mooka, our Residential Captain approaches the barely visible helicopter pad for her journey back to school.
The Dauan Island girls often have a wait time on Horn, before then boarding a Qantas plane to Cairns. Here, they again often wait to board a plane to Brisbane. The final leg of the journey is then by ground transfer to Toowoomba. Our students travel this journey to and from Toowoomba each term, often in terrible weather conditions. As a college we are working with the other boarding schools, along with our Transition Support Staff from Education Queensland, advocating for travel opportunities to come to and from the airport in Toowoomba. This would greatly cut down on travel time for students; up to 4 hours.
As you are aware, the temperature is dropping in Toowoomba, the leaves are turning on the trees and we are finding girls snuggled in their rooms keeping warm under their blankets. A gentle reminder that if you are purchasing individual heaters for your daughters, please adhere to the following specifications. Heaters need to be relatively small to be able to fit onto the girl's study desk, fan operated and run-on electricity. These specifications will ensure we meet the required Workplace Health and Safety, along with our fire safety plans and processes. Examples of appropriate heaters can be purchased at Bunnings, Kmart, or any electrical appliance store. As a staff, we will encourage the girls to utilise additional blankets and outline the specificities for heaters in their rooms. We appreciate your support.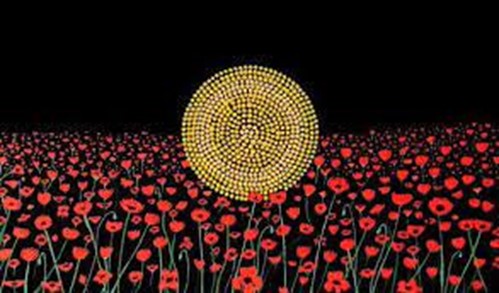 Anzac Day last year saw our boarding house low on numbers due to the pandemic lockdown. We held an intimate service in our driveway, where students and staff could join us through TEAMS. This year was very different, eight of our beautiful young women braved the dark, cold morning, and rose at 4.30am to attend the Toowoomba Dawn Service. As we parked the College Van several blocks away from the Mother Memorial at Queens Park in the centre of town, we quietly walked with hundreds of others who were wanting to pay tribute and respect to those who have sacrificed so much for our country - our future. The girls respectfully stood together, often shivering in the cold, but not complaining as the ceremony began. As the bugle played, the sun was rising sending a magnificent splash of colour across the early morning sky. We are very blessed and grateful to be able to live in a country that affords all we have.
As a group, we reflected on our blessings, the sacrifices others have made for us, not just from Australia, but also from New Zealand and Papua New Guinea. Thankfully, we did this with a hot beverage from locally owned coffee shop 'Banter' on Margaret Street. Here the girls also conversed with members of the public, building relationship and community. As I listened to their conversations quietly, warmth and pride for our girls and our college community enveloped me, the Mercy Values and Ethos are living strong.
Our girls love a good sleep in, particularly when it's a long weekend! We are fortunate enough to have several long weekends in a row, and thus special activities are organised for the boarding house to be able to connect and have fun. On the Anzac Day Monday public holiday, we were fortunate enough to be able to leave the boarding house and get some much-needed fresh air. The Toowoomba region has many beautiful parks and gardens that are open to the public.
Monday saw us pack up the College bus and van and take the girls to Peace Haven Park at Highfields. This is a beautiful park with native and local plants, much space to run around, a playground, and even a pond with ducks and turtles - a great amusement for some of our girls. The BBQ area allowed us to host a lunch for our group, and laze in the beautiful weather. A huge thank you to our catering staff from Cater Care and head chef Rodney for the BBQ organisation, to Ms Catherine Scott for driving the bus, and Ms Georgia Philip for her photography skills. We certainly had a great day. Watching the girls invent different games, play old fashioned games like 'bullrush' and simply enjoying the recreation area was wonderful.
Jesse Bolton
McAuley Boarding House Manager
Careers Update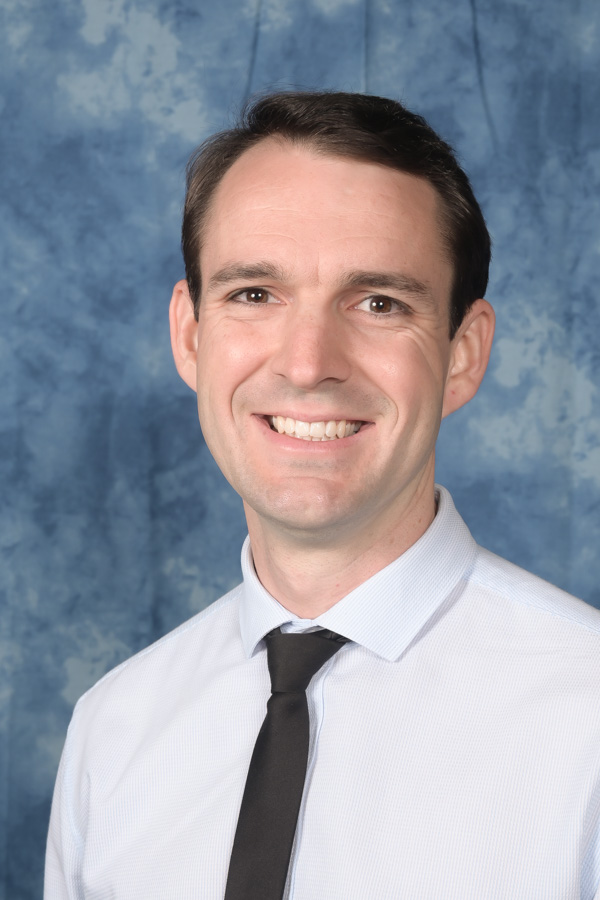 From the Careers Centre
Last Thursday, we had a visit from Aunty Dale Chapman from My Dilly Bag. As part of the Gateway to Industry Food Wine and Tourism program, Aunty Dale provided knowledge of indigenous foods and culture and showcased cooking with native botanical ingredients combining traditional and contemporary techniques. Here is what one of our students said about the experience.
Last Thursday, our Year 9/10 Design class was blessed with the opportunity to prepare and cook dishes using bush or wild harvested foods, with Aunty Dale Chapman from My Dilly Bag. We worked in groups using traditional foods and techniques, cooking a variety of seafood and kangaroo poké bowls. Poké bowls are a modern method of food presentation and are quite popular with young café patrons. This was an excellent experience and has heavily inspired our Bluebird Café menu.
Amelia Claxton (Year 10)
Defence Careers - Toowoomba Indigenous Pathways Information Session - Thursday 29 April
Join the thousands of Indigenous and Torres Strait Islanders who enjoy financial security, rewarding work and personal development in jobs that proudly represent their communities. Join Defence Careers for an info session to find out more about Indigenous opportunities in the Navy, Army and Air Force. 6.00pm at the Toowoomba Defence Force Recruiting, O'Quinn Street, Toowoomba, QLD 4350. Details and registration can be found at:
Tertiary Access Payment
The Tertiary Access Payment (TAP) is a one-off payment of $5,000 to assist 2021 school-leavers from outer regional or remote areas who relocate more than 90 minutes from their home to undertake full-time, higher-level tertiary education (Certificate IV or above). The payment is intended to assist students with the additional costs associated with relocating to undertake tertiary study. The TAP aims to encourage individuals in outer regional and remote Australia to access high-level tertiary study (Certificate IV or above) in the year immediately following Year 12, rather than taking a gap year. Further information is available at:
USQ Head Start Program - Benefits of the USQ Head Start Program
Save money: The first course is free! Want to study more? Additional courses are available at a discounted rate.
Gain QCE points: Receive two points towards your Queensland Certificate of Education (QCE) for each USQ Head Start course you successfully complete. You can receive a maximum of 8 credits.
Gain credit towards a degree: You may gain credit for the courses you complete, which means you'll have fewer courses to study when you start your degree.
Get ahead: Prepare yourself for university by getting a feel for on-campus or online study, developing uni-level study skills and discovering more about your potential degree, all before you finish Year 12!
Entry into USQ: Complete a USQ Head Start course and gain entry into a related USQ Degree (remember, you still need to meet the degree pre-requisites).
Any students in Year 10, 11 or 12 who are interested in applying for a USQ Head Start course in Semester 2, please see Mr Grierson to discuss your options.
School Based Apprenticeship Sign Ups
SBA Vacancies
6/21: Years 10 and 11 - Certificate III in Hospitality (Front of House) (various positions)
7/21: Years 10 and 11 - Certificate III in Commercial Cookery - Urban Grounds Café
9/21: Years 10 and 11 - Certificate III in Commercial Cookery - Monkey Business Catering
10/21: Years 10 and 11 - Certificate III in Hospitality (Front of House) - Kingfishers Café Restaurant
11/21: Years 10 and 11 - Certificate III in Hospitality (Front of House) - Stellarossa, Bernoth Centre
12/21: Years 10, 11 and 12 - Certificate III in Hairdressing - Fringe Hair and Beauty
14/21: Years 10, 11 and 12: Certificate III in Hospitality (Front of House) - Jillys Café
15/21: Years 10, 11 and 12 - Certificate III in Business - Berny's on West
16/21: Years 10, 11 and 12 - Certificate III in Business - Duo Bakery & Café
18/21: Years 10 and 11 - Certificate III in Hospitality (Front of House) - Downs Club
19/21: Year 11 only - Certificate II in Warehousing Operations - Reece, Toowoomba West Club
20/21: Years 10, 11 and 12 - Certificate III in Hospitality - Noodle Box and Patty Smith Burgers, Westridge
24/12: 10, 11 and 12 - Certificate III in Business School-Based Traineeship Totally Workwear
25/21: Year 10 – Certificate III in Floristry - Westridge Florist
SBA vacancies are advertised each fortnight in the newsletter and will be emailed directly to all students in Years 10, 11 and 12. If you wish to apply for a vacancy, please ensure you have completed the SBA Referral form, your resume is updated and that you follow the application directions in the advertisement. Once these documents are finalised, hand them (or send via email) to Mrs Cocks (lisa.cocks@twb.catholic.edu.au) for submission on your behalf (unless the advertisement has specifically stated that you need to apply online or visit the business directly).
Chris Grierson
Career Development Practitioner
St Mary's College is the leading Toowoomba boys' school that provides a holistic Catholic education in the Edmund Rice tradition. At St Mary's College, we empower students to be men of faith, integrity, action and excellence.
Join us for our 2021 Open Day on Sunday 23rd May
We look forward to seeing you there! Bookings are essential. Please register on our website.
See link below