St Saviour's College Newsletter Term 1 Week 6
Principal
International Women's Day
#ChooseToChallenge
This Friday 5 March, we warmly welcomed back past student, Hilary Maguire. Hilary graduated from St Saviour's College in 2012 and since that time she commenced tertiary studies at USQ in journalism and multimedia for 18 months before moving overseas. Hilary spent the last six years living in France working as a Nanny, the UK working in restaurants and in Dubai working as cabin crew for Emirates. Hilary has been back in Toowoomba for seven months now pursuing her passion for aviation and flying by taking things to new heights (quite literally).
Hilary is now eight weeks into her commercial pilot's licence. She has just under a year to go before she completes her training and at the end of it will have her airline transport licence (and hopefully international travel will be a thing again). Hilary's dream is to be back working for Emirates where female pilots are so few, but a real achievement would be to fly for Qantas.
To have Hilary return to the College and present to a breakfast audience of close to 100 guests, was a privilege for us all. This is a reminder of the great grounding the College provides for young women, to stretch beyond their limitations, to feel confident enough to #ChooseToChallenge, and unleash their unlimited potential. Our original guest presenter Mrs Donaugh Shirley was unable to present; however, through her poignant video message, she challenged us to question the norms of our times, to step up and feel worthy to be counted in our own right as Mercy Women.
Thank you sincerely to all who worked together to bring the morning about, to those who prepared the meal and served us, and to all our avid supporters of the College, parents, staff and students who took the time to gather to celebrate all things women!
Health Hub Opening
A hearty congratulations to all who were involved in our Health Hub Opening last Wednesday. What an auspicious occasion, marking the beginning of the very special journey we are embarking on with this facility. As I mentioned in my address to those gathered, "The Health Hub is far more than a place of learning. The learning that takes place in this room is inextricably linked to the miracle of ENCOUNTER. The young people who engage in learning in this place have no idea of the potential magnitude that this learning can have on the lives of people they have not even met yet. This learning is important, as, at the heart of who we are, health and people's lives matter more than, quite frankly, anything."
It was touching to welcome back Mr Peter Fitzpatrick and members of the Fitzpatrick family, who donated the hospital bed of their late wife/mother, Mrs Theresa Fitzpatrick, who passed away last year.
Many thanks to the support of Mayor Paul Antonio and our Regional Councillors, St Mary's College, St Joseph's College, our beloved Sisters of Mercy representatives, and personnel from Toowoomba Catholic Schools Office who gathered with us. Thanks to our supportive Industry Partners including registered training organisation (RTO) Connect 'n' Grow, the Health Gateway to Industry, Community Services Gateway to Industry Schools Project for making this training space possible.
Special thanks to our College Careers Development Practitioner, Mr Chris Grierson and Careers Support Officer, Mrs Lisa Cocks for their organisation of the day, and our Business Manager, Mrs Zoe Marks, who project managed the refurbishment of the space.
Currently 15 students from across the three-Colleges take part in a mix of theoretical and practical tasks each fortnight to complete a double Certificate II in Health Support Services and Community Services. St Saviour's Health Hub will move to expand the program to include a Certificate III in Health Services Assistance in 2022.
Student Representative Council
Congratulations to our incumbent Student Representative Councillors who were installed at Thursday's assembly. These young women do an incredible job at organising events to build community and foster spirit throughout the College. I am confident of the great leadership they will provide during their time in the SRC. Our Year 7s will have the opportunity to 'step up' later in the year, when they have settled into SSC life.
SRC PRESIDENT – Georgia Bartlett (College Captain)
Year 8 – Dimercia Kalenga, Elize Tom
Year 9 – Flossy Elisala, Alby Darnell
Year 10 – Lily Barrington, Aimee Norton
Year 11 – Kirra Baker, Charlotte Morcom
Year 12 – Natalya Mah Yen, Keelie Ross
Interact Girls' Night In
A fun night of food, fun, laughter and movie time is anticipated at our 'Junior Interact Girls' Night In', taking place this Friday evening. Many thanks to Mr Wes Irwin and our Interact students for organising the night, and to our friends at Rotary for providing the BBQ. It is always a great event and thanks to the many students who are supporting this venture. ENJOY!
Sharon Collins
Principal
Thank You
We would like to say a big thank you to St Patrick's Cathedral for their
kind donation of a mixing desk which has been serviced
and installed by Vince from Veetone Audio Visual
Deputy Principal - Curriculum
Discomfort and Comfort
Last week on Assembly I spoke of the relationship between feeling uncomfortable and learning. Many of us feel uncomfortable often. We all know the feeling of needing to improve one's health and wellbeing by doing some exercise, but we also all know the feeling of discomfort that comes with trying something new or beginning a new habit – IT'S UNCOMFORTABLE. But slowly over time, we improve. You see – if we want to get better at anything – we must GET COMFORTABLE WITH DISCOMFORT.
Success in any realm – fitness – sport – work – school – straightening one's hair perfectly – comes from first giving things a go and being uncomfortable.
As this diagram shows – whilst it is lovely to be cocooned in our comfort zone – if we really and truly aspire to be better at anything – it is in getting comfortable in the discomfort that will truly make the difference. Let's take a look at this colourful diagram.
When we are in our comfort zone we feel confident and we feel in control – we feel safe.
If we are to travel to the learning and growth zone we must step a foot through the fear zone – it is where we lack self confidence, we question ourselves, we compare ourselves to others and sometimes this can be paralysing. The challenge is to push through this zone into the Learning and Growth zone.
It is here where we can truly acquire new skills and overcome challenges – and once we hone these skills the magical thing is – they then become part of our comfort zone – and then – guess what – the process begins again .
We must always challenge ourselves to be better – to learn – to grow – to extend. If we are comfortable we are not living our best lives; we are not learning.
So here is my message for this week – confidence is overrated – let's put on our learning brains and get comfortable with discomfort.
Absences for Assessment
Please be aware that students in the Senior phase of schooling must provide medical certificates to cover themselves in the event of being absent for examinations. If a student is unwell in the lead up to the submission of an assignment, they can apply for an extension (by providing a medical certificate) two days prior to the due date. If a student is sick on the day that an assessment is due, they must either email the assessment or submit it via the College's Learning Management System, Canvas. These requirements follow the College's Assessment Policy which is informed by the requirements of the Queensland Curriculum and Assessment Authority (QCAA) and are underpinned by the values of fairness and equity.
Jessica Wade
Deputy Principal
Assistant Principal - Mission and Student Wellbeing
God of the covenant,
you call us to be fruitful servants within creation,
and to offer our lives as the foundation of your realm.
We lay before you the desires of our hearts,
that we may be transformed by their fulfillment.
Grant, O God, that the prayers we offer
may be your channel for new and abundant life
not only hoped for, but worked for, through faithful word and deed.
Amen.
During Lent we are encouraged to do three things: pray, fast and give alms. One aspect of giving is service. We are called to re-examine our relationship with justice as we are called to participate in charity. This week we pray as a community that we embrace the Lenten period as an opportunity to reflect on how we demonstrate generosity in our lives. In the Old Testament, the prophets spoke constantly about the need to look after those in need.
'Care for the stranger who is in your midst'
(Leviticus 19:34)
Jesus' life and works also testified to the need to be fair and just in our dealings with others and Paul also spoke about discrimination in his letter to the Galatians.
'There is neither Jew nor Greek, there is neither slave nor free, there is neither male nor female; for you are all one in Christ Jesus.'
(Gal 3:28)
At the end of our second week of Lent, we are mindful that faith comes from hearing … by listening. To act justly requires that we see things with fresh eyes – a new perspective. Brooke Prentis talks about her personal experience as an Aboriginal woman and the times that she has felt invisible to Australians. She compares this to the parable of the Good Samaritan, where Jesus teaches that to love our neighbour sometimes means seeing the people we would rather ignore. Her challenge this Lent is to see our first and oldest neighbours – along with all our neighbours across Australia – with fresh eyes and a fresh mind; and to take action in step with Jesus.
Reflect: The intent in Jesus' challenge is not to create guilt and condemnation. As we honestly face our own biases and blind spots, Jesus lovingly invites us into abundant life. To be free to love in spite of any differences is to reflect the heart and nature of Jesus.
Act: Ask God to guide you in one thing you can do to better see, walk with, or love a neighbour.
Support for Project Compassion
Last week we had our best roll up so far with ten MERCY MOVER girls attending the Friday morning session. Mr Moyle said it was great to be joined once again by Miss Stewart and her dog Hendriks. Mr Moyle also brought along his faithful furry friend, Barney, who earned his puppy treats and finished the course, exhausted. Mr Moyle said he is looking forward to seeing our numbers grow, including participation from our resident boarders. There is a lot of talent on offer. Ayen in Year 7 and Abby in Year 9 are exceptionally keen, and always encouraging others. Well done to all of our Mercy Movers!
Our points so far, towards Mercy Shield
Coolock - 20
Goretti - 2
McAuley - 29
Xavier - 29
In total the MERCY MOVERS have now covered 45.2km and have raised $45.20 for Project Compassion. What an exceptional achievement!
Catholic Social Teachings
Our work as educators and teachers of students in our care, is to live out the Catholic Social Teachings as a guide across all spheres of life – the economic, political, personal and spiritual. We continue to visit the Catholic Social Teachings in Homeclasses, through implicit and explicit planning, teaching and dialogue with and for our girls. This is evident across curriculum Unit Planning and in our daily classroom conversations, especially when Mr Baines and Fr Ray visit classrooms. Last week Fr Ray visited our Year 8 classroom with Mr Moyle and Mr Hickey (focusing his experience of the Liturgy of the Hours), followed by a drop in to Ms Stewart's Year 7 classroom. We appreciate Fr Hal making time for us!
The Common Good
We can only live life in all its fullness when we are in relationship with others – through community.
Subsidiarity and Participation
The role of people in positions of power is to look after the good of all.
Care for our Common Home
We are responsible for looking after the world we live in.
Dignity of the Human Person
We are made in God's image. This means we each have a God-given dignity.
Preferential Option for the Poor
We live in an amazing world with enough resources for everyone. Yet, many miss out.
Opportunities for Engagement in College Life
At St Saviour's College, our two pillars of Academic Excellence and Faith, Wellbeing and Engagement are the mortar that provide adhesion and the foundational support for our girls and our staff. This is only made possible by the efforts of our generous staff who wear many hats at the College, aside from their primary roles as teachers, Student Officers and ancillary staff. This is evident in the range of extra-curricular activities that we offer our community, all year round.
Student Community Groups
Community Outreach

Rosie's, our friends on the Street

St Pat's Bingo at the Cathedral Centre

Tony's Community Kitchen

St Vincent de Paul

Student Representative Council

Youth Ministry

Interact

Lunchtime Wellbeing Hub – indoor and outdoor

Craft Club

Friends of the Library - library helpers

Weekly Funday Friday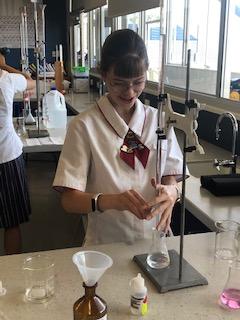 Student Academic Groups
Debating Club

Science and Engineering Challenge

ICAS - English and Math Competitions

USQ Math Challenge
College Sporting Competitions
Saturday Netball (Club)

Rugby Sevens

Rugby League

Golden Glove Softball

Soccer (Bill Turner, SSI)

AFL

Basketball

Touch Football (All Schools)

Volleyball

Mercy Movers
Faith and Cultural Events
NAIDOC Week

Floral Display for Carnival of Flowers at St Patrick's Cathedral

Catherine McAuley Day

Harmony Day

Debating Club

Arts Showcase

College Musical

Performance Choir

Anzac Day commemoration

Remembrance Day commemoration

Ash Wednesday commemoration
Student Wellbeing
Pastoral Care
The Pastoral Care of students is just one of the supports put in place when joining our College community. The Homeclass teachers who meet with their Homeclass on most mornings provide a familiar and friendly face for daily wellbeing and academic check-ins. I encourage you to contact one of your daughter's Homeclass teachers if you have not yet had the pleasure of meeting them, to celebrate your daughter's ongoing success with their St Saviour's learning journey.
Assembly Reminders - College Guidelines
This week on assembly, I addressed some of the following points with students, reminding them to always follow teacher directions about our College Guidelines. Students were also reminded that these Guidelines were discussed in great detail during Week 1 this term.
Out of Bounds Areas
Along oval fence line – seats not to be used along the fence line
Hallways and corridors at break times are not sitting areas
Anywhere you cannot hear the PA
Anywhere you cannot see a teacher on duty
Use of Mobile Phones
8.30am - 3.00pm "gate to gate" process
Use of PEDs (Personal Electronic Devices)
Where, when, how
Tracked by Linewise!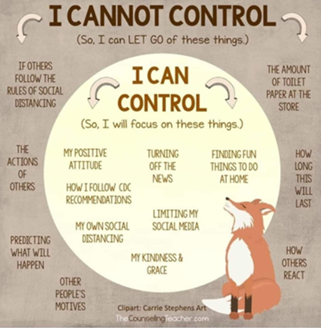 God Bless.
Heather Hagemann
Assistant Principal - Mission and Student Wellbeing
Library
Library Hours:
Monday – Friday: 8am - 8.30am
Every break time during the school day
Monday, Wednesday: 3.00pm - 4.00pm
Thursday: Tutoring for students is on 3.15pm - 4.15pm
This is the general rule – please keep in mind there may be unforeseen circumstances that means the library will be closed.
International Women's Day
We continue to be busy with International Women's Day. Here in the library we are running a competition around this year's theme: Women in Leadership.
New Books
Come and check out what is new in the library! You might find something of interest you can't put down!
School Library – Why it is Important
Excerpt:
"A qualified teacher librarian and a well-resourced library increases student achievement.
The research suggests that having a qualified school librarian, a well-developed library collection, and collaboration and co-teaching between the teacher librarian and teaching staff all elevate student learning."
(Oddone, 2016)
Reminders
Students must remember to look after their resources, it can be very easy for an item to be damaged because a water bottle has leaked or even just having water condensing on the outside of the bottle. Please help us keep our resources in an appropriate state so all students can borrow them for a long time.
The library will be open at lunch times from Monday – Friday where possible. There will be times where the library will need to be closed but we try to keep it open as often as possible.
Access the school library catalogue online through the student intranet or your CANVAS modules. See Mrs King in the library for help.
Manners in the Library
Please remember to say "Good morning" or "Good afternoon" as you come into the library, we love seeing the students using our library, especially when they are polite and respectful to both the staff in the library and the users of the area. "Please" and "Thank you" are expected in asking and receiving help at any time in the library. Also remembering it is a shared space and to keep our voices at a respectful level.
Date Claimers
March 8th - International Women's Day: "Women in Leadership: Achieving an equal future in a COVID-19 world".
At the moment that we persuade a child, any child, to cross that threshold, that magic threshold
into a library, we change their lives forever, for the better
Barack Obama
Andrea King
Teacher Librarian
Cross-College Health Hub Grows Vocational Options
St Saviour's College, St Mary's College and St Joseph's College students now have further access to vocational training through the launch of St Saviour's Health Hub.
The Health Hub was officially opened on Wednesday 24 February by St Saviour's College Principal Ms Sharon Collins, Toowoomba Catholic Schools Office Acting Executive Director Mrs Julie Payne, Sister Maree Hutchinson of the Sisters of Mercy and Mayor Mr Paul Antonio.
St Saviour's College has worked with several Industry Partners including registered training organisation (RTO) Connect 'n' Grow, the Gateway to Industry Schools Programs of Health and Community Services and the Diocese of Toowoomba Catholic Schools to make the training space possible.
Currently 15 students from across the three-Colleges take part in a mix of theoretical and practical tasks each fortnight to complete a double Certificate II in Health Support Services and Community Services.
Ms Collins thanked all the industry partners for their assistance with getting this project off the ground.
"We are so eager to offer our students, and those from other diocesan schools, this option to further their vocational options and pathways," she said.
"Our trainers from Connect 'n' Grow not only take students through vocational modules, but they share their lived experiences of working in industry as registered nurses.
"It is just great to see these students learning how to take health assessments, make hospital beds, and communicate with patients from diverse backgrounds all through hands-on experience."
Students will also engage with local businesses to enhance their understanding of the future of work in health industries, utilise Virtual Reality Clinics and shadow health professionals.
St Saviour's Health Hub will move to expand the program to include a Certificate III in Health Services Assistance in 2022.
Careers Update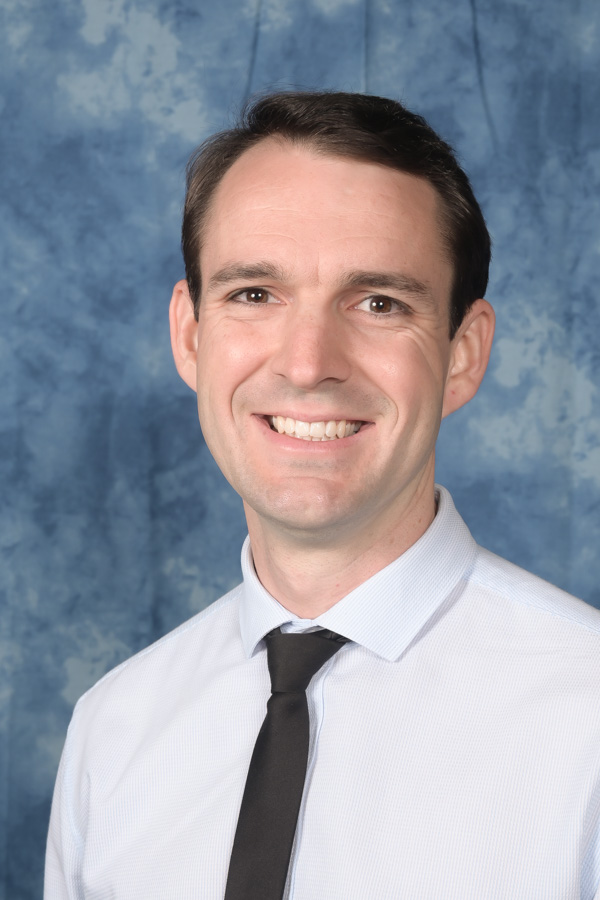 Work Experience: Year 10 - Monday 29 March to Wednesday 31 March
As the work experience program commences at the end of Term 1, it's strongly advised that you assist your daughter in securing a placement for this period as soon as possible. It is important to note, however, that the onus on finding a placement is on your daughter as we seek to provide her with opportunities to develop the communication skills needed to be successful in her post-schooling endeavours. If you have any queries regarding work experience, please contact the St Saviour's College Career Development Practitioner – Mr Chris Grierson, or the Career Support Officer – Mrs Lisa Cocks.
Tax File Numbers
All students will need a tax file number if they start work (part-time, full-time, casual) and all students planning on a tertiary education will require one when they start. Importantly, current Year 12 students are reminded that they will be requested to provide their Tax File Number (TFN) on enrolment to TAFE or university next year, so it is worthwhile getting an application submitted early. You can apply for a TFN online and have your identity verified through an interview at a participating Australia Post office. To apply, and to find participating Post Offices, click on the link below:
SBA Vacancies
5/21: Year 11 only - Certificate II in Warehousing Operations School-Based Traineeship – Actrol (closing date - positions will remain open until filled). Workday one day per week and work experience is required. Please complete an SBA Referral form and see Mrs Cocks.
6/21: Years 10 and 11 - Certificate III in Hospitality (Front of House) School-Based Traineeships:
The Rock, 520-526 Ruthven Street, Toowoomba (Max)

Muller Bros Café, 25 Bell Street, Toowoomba (Bonnie)

Muller Bros Restaurant, 25 Bell Street, Toowoomba (Jack)

Hogs Breath Café, Cnr Neil and Bell Streets, Toowoomba (Tracey)

Jamaica Blue – Grand Central Shopping Centre (Peta)

The Coffee Club – Northpoint Shopping Centre, Cnr Ruthven & Jones Street, Toowoomba (Gloria)

The Coffee Emporium – Grand Central Shopping Centre (Penny or James)
Closing date - positions will remain open until filled. Workday one day per week and some weekends. Work experience required. The businesses can be contacted directly with your resume, as per the contact person listed.
07/21: Years 10 and 11 - Certificate III in Commercial Cookery School-Based Apprenticeship - Urban Grounds Café (closing date - the position will remain open until filled). Workday one day per week and work experience is required. Students are to present in person to 210 Herries Street with your resume and ask to speak with John.
09/21: Years 10 and 11 - Certificate III in Commercial Cookery School-Based Apprenticeship - Monkey Business Catering (closing date - the position will remain open until filled). Workday one day per week and work experience required. Students are to present in person to 64 Warwick Street with your resume and ask to speak with Amy.
10/21: Years 10 and 11 - Certificate III in Hospitality (Front of House) School-Based Traineeship - Kingfishers Café Restaurant, Spring Street, Toowoomba (closing date – the position will remain open until filled). Workday one day per week and some weekends. Work experience is required. Students are to present in person to 333 Spring Street with your resume and ask to speak with Simon.
11/21: Years 10 and 11 - Certificate III in Hospitality (Front of House) School-Based Traineeship - Stellarossa, Bernoth Centre, Toowoomba (closing date – the position will remain open until filled). Workday one day per week and some weekends. Work experience is required. Students are to present in person with your resume to Stellarossa at the Bernoth Centre, 5/677 - 681 Ruthven Street.
12/21: Years 10, 11 and 12 - Certificate III in Hairdressing School-Based Apprenticeship - Fringe Hair and Beauty (closing date – the position will remain open until filled). Workday one day per week, preferably Friday, and every Saturday morning. Work experience is required. Students are to present in person with your resume to 62 Margaret Street and ask to speak with Maxine.
14/21: Years 10, 11 and 12: Certificate III in Hospitality School-Based Traineeship (Front of House) Jillys Café, Toowoomba (closing date - the position will remain open until filled). Jillys Café, Margaret Street, Toowoomba currently has vacancies for two school-based trainees to undertake Certificate III in Hospitality – front of house positions. Workday - must be available weekdays and weekends with flexibility to work school or out of school hours. Work experience required. Students are to apply in person to Jillys Café at 181 Margaret Street with your resume.
15/21: Years 10, 11 and 12 - Certificate III in Business School-Based Traineeship Berny's on West, Toowoomba (closing date - the position will remain open until filled). Workday one day per week and some weekends. Work experience required. Students are to apply in person to Berny's on West at Mort Estate, West Street with your resume and ask to speak with Trevor Fitzgerald.
16/21: Years 10, 11 and 12 - Certificate III in Business School-Based Traineeship Duo Bakery & Café (closing date - the position will remain open until filled). Workday - must be available for early morning shifts and occasional weekends. Work experience required. Students are to apply in person to Duo Bakery & Café at Cnr Bridge and Mary Streets with your resume.
SBA vacancies are advertised each fortnight in the newsletter and will be emailed directly to all students in Years 10, 11 and 12. If you wish to apply for a vacancy, please ensure you have completed the SBA Referral form, your resume is updated and that you follow the application directions in the advertisement. Once these documents are finalised, hand them (or send via email) to Mrs Cocks lisa.cocks@twb.catholic.edu.au for submission on your behalf (unless the advertisement has specifically stated that you need to apply online or visit the business directly).
Chris Grierson
Career Development Practitioner
Sport
Swimming Carnival 2021
The 59th Swimming carnival will be held at Milne Bay Aquatic Centre on Friday 12 March - Week 7. This is a whole school event and student attendance should mirror any other school day. Please make note of the following points.
All students are encouraged to participate in the swimming carnival. Nominations have been collected at the college; each student's participation will gain points for their house.
Students need to organise their own transport arrangements

to and from

Milne Bay Aquatic Centre. Students who catch a bus will be transported to the pool via the College bus.
The pool will be open for entry at 8.20am (students should not arrive at the pool before 8.20am).

Dress is the standard College sports uniform, however students can dress in house colours (NO crepe paper or fancy dress allowed in the pool and students must wear appropriate swimwear).

Practice Sun Safety – SLIP, SLOP, SLAP. Students should also avoid zinc cream unless essential and they should have a broad brimmed hat as some students will be in the sun for a considerable period of time.

Unfortunately, due to COVID -19 the swimming pool is enforcing a

no spectators rule

. Updates will be broadcast throughout the day.
More details including a program of events will be available soon.
Friday Sport
The Year 7 Students who have been participating in Term 1 Touch and Cricket have had some fantastic results, however it is wonderful to hear feedback about how our students are conducting themselves on and off the field. Students are reminded that the College is on display and they should focus on a strong work ethic and good sportswomenship.
Students are reminded that sport is a timetabled subject. Students should not change sports or 'just join another group.'
If students are injured - a note is required.
Friday Night Basketball
Congratulations to the Senior 11/12 basketball team who have finished their season and unfortunately have missed out on the playoffs for 2021. The 7/8 and 9/10 teams now progress to the finals looking to build on their recent performances. Coach Liisa has described the following from the 9/10 team with the students putting in a solid effort, with the team trying to implement the various skills and plays practised at training. Greater attention to rebounding required but overall a wonderful team effort. Best of luck to our junior teams in their playoffs. Some venue changes could happen which would allow spectators to attend however this will be confirmed ASAP.
Saturday Club Netball
Expression of interest has been called for Saturday Club Netball. This year Netball Connect will be used to register players'. Details on how to do this will be available soon. Students should contact Mr Leathart or Miss Jones. The College will face the first test of netball for 2021 when the Laura Geitz Cup team plays at Glennie Sports Centre on Sunday March 14. The students ranging from year 7 to 9 have been selected to represent the College at the annual netball event. Best of luck to following players:
Eliza Morcom
Aleng Deng
Ashlee Ross
Adut Geu
Kaysharn Deemal
Kyomie Deemal
Kalani McKay
Mia Dillon
Paige Mills
Angel-May Monagle
Greg Leathart
Middle Leader - HPE, Sport and Activities
McAuley Boarding House
Stories and yarning are never perfect. Your story is not more empowering if you have perfect skin, or flawless hair. You do not lack as much as what you may think. Our young people these days have so many expectations put on them with the influence of social media, compliance, and the need to 'fit in'. The sense of lacking that riddles their lives due to the seemingly picture-perfect lives so many people seem to lead through the many filters of Instagram, TikTok, Snap Chat … the list goes on. If we can focus for a moment; the roof over our heads, fresh air that we breathe, the food in our cupboard that makes its way to our bingy (belly); we are so very much more fortunate than most of the world's population. We live a life of abundance. Our prayer is that we each take some time to reflect and appreciate the many blessings in our lives. Focus on what we have, not on what we do not have.
We are currently updating our boarding environment to meet regulation compliance with several laws and legislation. During this time, we may be asking families to comply with new standards, or freshen up on old ones. The first item we will be tackling with the boarders is the use of single stand fans.
Desk fans permitted with secure cover.

Any fan with a missing fan guard will be tagged as unsafe/out of service and stored accordingly.

Pedestal fans are not permitted in the downstairs rooms and some of the upstairs rooms. This is
because they are a trip hazard and due to the nature of the configuration of the rooms, block the exit
from the room in an emergency.
We have communicated this with the girls and made suggestions of box-type desk fans or tower fans that are able to sit on their desks. These items can be purchased for under $30 at Kmart, Big W and other outlet stores.
We celebrated four amazing young women this week, and an equally fabulous staff member, for their individual contributions to our community. Our Mercy Girl of the week and staff Mercy Member of the month are outlined below. They spent Thursday night at the movies as a reward for their contributions and effort.
Week 1 - Kia Tayley for her bravery and courage coming into a new environment, being resilient and following routines and expectations.
Week 2 - Shai Watson for guiding and assisting younger students in a kind and caring way. Assisting new students with their transition to the boarding environment.
Week 3 - Minnika Baird for following routines, time frames, respectful behaviour and consistency across College life.
Week 4 - Delphina Yarrak for making improvements with her engagement, time-management, leadership and organisation.
February Staff - Ms Tanya Brown (Anonymous response)
The reason why I chose Ms Tanya is because, she stepped up her game every time, even though she was tired and wanting to give up. I really respect and admire her as a person because she is strong, confident and bold. Every day is always a new day for Ms Tanya, she always puts on a watermelon smile which makes her gorgeous from the inside and out. Ms Tanya should always know that even though she tried to keep the girls together there are others in the boarding house that really appreciate and is proud of what she does as her role here in the McAuley Boarding House. Love you Ms Tanya hope you get Mercy Staff of the Week for your hard working and smart choices seen by everyone xx Goodluck and God bless.
Good Luck, Macie!
We would like to wish Macie Creevey all the very best for her Barrel Racing finals this weekend in Pittsworth. Macie has been competing on two of her horses in the Open Division of the event. This is an admirable achievement as a year 7 student. Good luck, Macie!
Queens Park Outing
We had a wonderful afternoon at the park recently where the girls were able to let their hair down, take their shoes off and simply play. It was wonderful to see their enthusiasm, smiles and laughter as they were able to simply play and be young women. Staff walked with all the boarding house to the beautiful Queens Park.
McAuley House Soccer
This term on Saturday afternoons, the boarding residents have been competing in a 'In-house' Soccer competition. We have been acquiring points based on participation, goal scoring and funny vibes. The results have not always been close but lots of laughing has meant a really good time. The grand final was played on the weekend between Deb Frank's team and Taya Josiah's team. Due to players being on leave with family, some mixing and matching went on, however we all had fun and Deb's team was victorious. Thank you to the staff for running this competition. A special thank you to Miss Sharon for her time in organising and leading these games every Saturday. Deb's team will enjoy a very special treat this week.
Jesse Bolton
McAuley Boarding House Manager