St Saviour's College Newsletter Term 1 Week 2
Principal
A Simple Formula
A warm welcome back to the 2021 school year!
148 years ago, the Mercy Sisters arrived in Toowoomba and took up their charge as the religious order responsible for St Saviour's College. Almost a century and a half later, we still hold strong connnections with our beloved Sisters. This bold and courageous group of women have been game changers for many, myself included. Their legacy was simple, and is aptly captured in our four touchstones, our core values that provide us with a sense of purpose and direction.
A simple formula, so to speak … Compassion, Hospitality, Excellence and Justice.
Compassion refers to our desire to see others free from suffering. Hospitality ensures that there is always room at our table; that we are people of welcome and inclusion. Excellence is about building good habits of excellence so that it becomes not just an act, rather our preferred way of operating. Justice calls for us to speak up for those who cannot speak for themselves; ensuring justice for those who are being crushed.
Catherine McAuley and her Sisters of Mercy achieve so much and continue to do so much good, by following this simple formula.
I am pleased to say that bold and courageous women continue to follow this simple formula, boldly and courageously making new ground and more and more. Thankfully, society is waking up and acknowledging these contributions and achievements more and more.
Last week, we celebrated Australia Day. While the significance and relevance of this day is consistently brought into question, one of the great traditions of this day is to honour great contributors to our society. In a national first, women took the quadfecta in the most prestigious awards ceremony in Australia.
The Young Australian of the Year, Isobel Marshall, is just 22 years old. At the age of 16, her and her high school friend realised that there were women in the world who did not have access to adequate sanitary hygiene products, and every month, not only was their health being compromised, but also their ability to hold down a job, simply because they were not personally equipped to manage their feminine hygiene. Isobel began a company, TABOO, that not only produces sanitary items but uses the proceeds to support the foundation she created, "One Girls", a charity that provides education for girls and women in Sierra Leone and Uganda. Compassion is the key driver to Isobel's commitment to empowering women to be liberated and removed from stigma.
The Local Hero Award went to Rosemary Kariuki, a Kenyan-born woman from southwest of Sydney. Rosemary fled family abuse and violence in her home country in 1999. In 2005, she became a multicultural community liaison officer with Parramatta Police helping migrants fleeing domestic violence. She co-founded the annual African Women's Dinner Dance 14 years ago, which is attended by more than 400 people. Her desire was to end isolation for newly arrived migrants. At the heart of who Rosemary is, is her sense of hospitality and inclusion.
Australian Senior of The Year, Dr Miriam-Rose Ungunmerr Buumann, is an artist, activist, writer and public speaker. She is a proud Ngangikurungkurr woman from Daly River in the Northern Territory. Miriam-Rose was the Northern Territory's first fully qualified Aboriginal teacher in 1975, and went on to visit schools throughout the Northern Territory, advocating for art to be taught as part of every child's education. Later, she was appointed the principal of the Catholic school in her community, before going on to join the federal government's advisory body, the National Indigenous Council. She started the Miriam Rose Foundation, dedicated to bridging the gap between Aboriginal and non-Aboriginal culture, in 2013. Miriam-Rose's pursuit for education and personal excellence has inspired many indigenous and non-indigenous people to reflect on the way we educate our young people.
The Australian of the Year, Grace Tame stands for truth and justice. After being sexually abused by her high-school Math teacher, Grace was 'gagged' by an old law in Tasmania that prevented victims from identifying themselves. With the help of #LetHerSpeak campaign, Ms Tame applied to the Supreme Court for the right to publicly self-identify – and won. In doing so, she was able to share her truth and have her voice be heard. She continues to advocate for justice for those who are silenced. Grace calls for greater focus on education and prevention of child sexual assault.
These stories are our stories. If this is what Australia values and celebrates, a future Young Australian of the Year, Local Hero, Senior Australian or Australian of the Year could be any one of our 'Mercy girls'. It is our hope that our young women become bold and courageous game-changers like Catherine and her Sisters of Mercy, like these Australians of the Year. And the formula is simple – be compassionate, be hospitable, strive for excellence and fight for justice.
Welcome
It has been a huge start to the year, and I thank all staff for their engagement in our "Week 0" professional development. This year, we welcome over 60 new students and 14 new staff. I have great pleasure in introducing the following staff to the St Saviour's College community:
• Mrs Jessica Wade (Deputy Principal)
• Mrs Samantha Judd (Middle Leader: Humanities/Tech/LOTE)
• Mr Roderick Hickey (Teacher – RE/HPE/Maths; e-Learning Support)
• Ms Joanne Stewart (Teacher – RE/Art/English; Staff Mentor)
• Miss Candice Brazier (Teacher – Maths)
• Mr Wesley Irwin (Teacher – Art/Humanities)
• Miss Madelyn Jones (Teacher – HPE/Science)
• Mr Steve Moyle (returning Teacher – P/T)
• Mr Josh Taylor (IT Manager)
• Mr Rick Barnes (School Officer Assisting Student Learning)
• Ms Georgina Bayly (Administration Officer: Marketing and Events – P/T)
• Mrs Lisa Cocks (Careers Support Officer)
• Mrs Julie-Anne Flynn (Library Support Officer – P/T)
We give thanks for the gift you are for our community and for the positive contribution you will make.
Works over the Holidays
Special thanks to our Business Manager, Mrs Zoe Marks, for overseeing the many capital works that took place over the summer holidays. It was wonderful to return to new paint, carpets, amenities, staff workroom and staffroom (which had not been refurbished since the 80s!). We are most grateful to both Zoe, Mrs Megan Murphy and Mr Col Coonan for being a presence over the holidays, 'holding down the fort' to project manage our many valued contractors.
2020 Senior Results
Congratulations to our Class of 2020. After what was a most challenging year, we could not be more proud of your results. Zina Alexandra was awarded Dux of the College, achieving an ATAR of 98.6.
36% of our ATAR-eligible students received an ATAR of 90+. Congratulations Hannah Hoger, Georgia McAuley, Abigail Reuter and Samara Tarlinton.
100% of our students attained a Queensland Certificate of Education (QCE).
100% of our students who applied for university entrance received offers.
These results are a testament of your commitment, perseverance, and resilience. Thank you to all our staff for the significant role you had to play in these individual successes.
Camps
Many thanks to all the Year 7 and Year 8 students for their positive engagement in last week's camps at CYC Burleigh and Camp Cooby. It was a wonderful way to bring in the new year, forge friendships and build community. Special thanks to those staff who participated: Mr Greg Leathart, Mrs Michelle Reid, Miss Alice Cavanagh, Mr Rod Hickey, Mr Dean Love and Mrs Sam Judd. Special thanks to Mrs Juanita Doherty for organising both camps and supervising the Year 8 camp.
New Parent Dinner
On Tuesday, 16 February, commencing at 6pm, we will be hosting our annual New Family Welcome Dinner in the Callaghan Centre. Invitations were sent via email this week. If you are a new family to the College, and are yet to receive your inviation, please contact the College. We look forward to welcoming you all to our community!
We pray that our loving God of mercy watch over us throughout the year ahead, as we continue to empower our young women for a changing world.
Blessings for the year ahead.
Sharon Collins
Principal
Assistant Principal - Mission and Student Wellbeing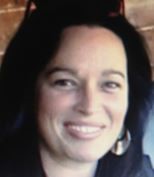 Faith and Mission
This year we welcome over 60 new students and 14 new staff to our thriving, happy community. The St Saviour's family is one of support during times of struggle and we appreciate the support from those in our community who lend a hand, give a kind word of encouragement and share their collective efficacy. We are stronger as one – a community working together for the greater good.
Sowing Seeds of Hope and Mercy
St Saviour's College welcomed staff back with open arms for 2021 with their annual Mercy Day to celebrate and appreciate the foundational cornerstones of Mercy Charism. With 14 new staff members, this year's Mercy Day was an internal day for staff to share in the journey of Catherine McAuley and celebrate the College theme of 'Sowing the seeds of hope and mercy for 2021'. Ms Sharon Collins, Principal, Mrs Heather Hagemann, Assistant Principal-Mission and Student Wellbeing, Father Ray Crowley and Chaplain Ryan Baines led workshops through the parable of The Woman at the Well. These workshops provided staff with opportunities to intertextualise these learnings for students.
"Seeing the theme of 'Sowing the seeds of hope and mercy for 2021' through the parable of The Woman at the Well was a connectable representation of nourishing life through water and seeds," said Ms Collins.
We always strive to empower our staff so they can walk the truth of the Mercy Charism and bring this to the educational forefront for our Mercy girls.
With so many rich gifts our new staff bring to our community, we continue to uphold and celebrate the work of Catherine and her Sisters of Mercy – the cornerstones of our College community. Catherine modelled the values of Compassion, Hospitality, Justice, through a "never give up" attitude, showing a strength and resilient determination, even when the road ahead was, at times, blocked and seemingly unpassable. This is shared with our young Mercy girls at the College as they forge their own futures.
Praxis - Living Water - Service learning
This year we are excitedly continuing to sow the seeds of hope and Mercy through our Living Water Praxis Program. We have a dedicated group of young women undertaking this dynamic and student-driven program, which continues the lessons of service to the community as they begin their final year at the College. The program is led by Ms Alice Cavanagh and College Chaplain, Mr Ryan Baines, who work with me in developing opportunities for our young women to become empowered leaders in a changing world.
New Student Transition
For our newest students settling into St Saviour's College for the first two weeks, it has been a time filled with a rich and busy timetable, meeting new staff and friends, getting to know their Homeclass buddies and learning the ins and outs of life at the College. We are delighted with the enthusiasm and warmth that they have injected into the halls, classrooms and playground areas thus far.
Students once again followed a special, tailored program with information about the College, its history as well as our Mercy traditions. Students spent time learning about the heart of the College – our Mercy sisters, led by Catherine McAuley. Appropriate classroom practices were discussed, along with procedures to enhance their "toolkit" to help them plan their upcoming weeks in and out of the classroom for their first year at St Saviour's College.
With the alternate, "Community before Curriculum" program for class activities, we have focused on new students sharing some of the things they were feeling challenged about as well as their excitement about starting high school. Students spent extended time with their Homeclass teacher, and we ask that parents make this their first point of contact if there are questions you have about settling into school. The Pastoral team at the College also includes Ms Renee Hunter (College Counsellor), Mrs Juanita Doherty (Middle Leader Student Wellbeing), Ms Alice Cavanagh (Middle Leader Student Wellbeing Support) and me. We are all here to answer any questions you may have and are available via email or appointment, by phoning the College office.
Funday Friday
We finished the first week with our first "Funday Friday" for the year. Mrs Doherty and Georgia Bartlett, College Captain and SRC President led the students through the "Toilet Paper Challenge", with a chocolate incentive as a reward. This was a resounding success and students from all year levels competed. Thank you to those who joined in to be good sports with our new students.
Year 7 and 8 Camps
Year 7 students who attended the Burleigh Beach Camp were led by Mrs Michelle Reid, Ms Alice Cavanagh and Mr Greg Leathart, and Year 8 were led by Mr Rod Hickey, Mrs Juanita Doherty, Mrs Sam Judd and Mr Dean Love at Camp Cooby. What a fabulous way to end to our transition program for our girls! You can see by the photos that fun was had by all and lots of team building activities played an important part in this frivolity.
As well as being a classroom teacher, my primary role at the College is to promote the faith life of the College and marry it with student wellbeing, for which I feel very blessed. Walking with young people to guide them on their own spiritual life journey as they make new friends and seek to find some meaning of and connection with the world around them is a wonderful opportunity and one I do not take lightly. Developing strong foundations for right relationships with our students and watching them grow with curiosity, wonder and joy is the daily reward I truly enjoy at St Saviour's College.
For every day, I give thanks – God bless.
Mrs Heather Hagemann
Assistant Principal - Mission and Student Wellbeing
Check out the photos of the
2021 Opening Mass, Year 12 Induction and 2020 Top of Cohort Year 12 Awards
on our Facebook page
Business Manager
Welcome to 2021
Over the Christmas Break we have had some works done at the school:
Pat Doyle Block has been painted and carpeted

Staff Room has been redone and all staff returned to a central location

Callaghan Centre toilets have been revamped

Career's Advice Office has been set up

IT Support will now operate from within the Library
It has been a mammoth effort from the team I had working here and I would like to thank the following businesses and their staff:
Jason Ball Plumbing

Ash Dobby Electrical

Mick's Painting Service

Andersen's Carpet and Flooring

Balzar's Removalist

Commplast

Wayne Aitken Carpentry

Corella Office Furniture

Amentco
With the start of the New Year I wish to remind families we require a new Diocesan Sibling Discount Form to be completed every year for Audit purposes. Please download the form here and return it to the Administration Office or email it to WelcomeStSav@twb.catholic.edu.au prior to 10 February 2021 to ensure we process these correctly before raising the fees for the year.
A new finance system has been brought in over the break and while we are still having some teething issues we hope to be able to raise the school fees in the 3 instalments upfront, in the same manner we did last year. Click on the 2021 Fee Schedule below.
If you wish to set up a weekly, fortnightly or monthly payment plan it will take precedence over the Due Dates listed above. To set up a payment plan please complete either the Centrepay, Direct Debit or Credit Card Plan forms (click on the links below). If you have any questions or concerns please do not hesitate to contact me.
Library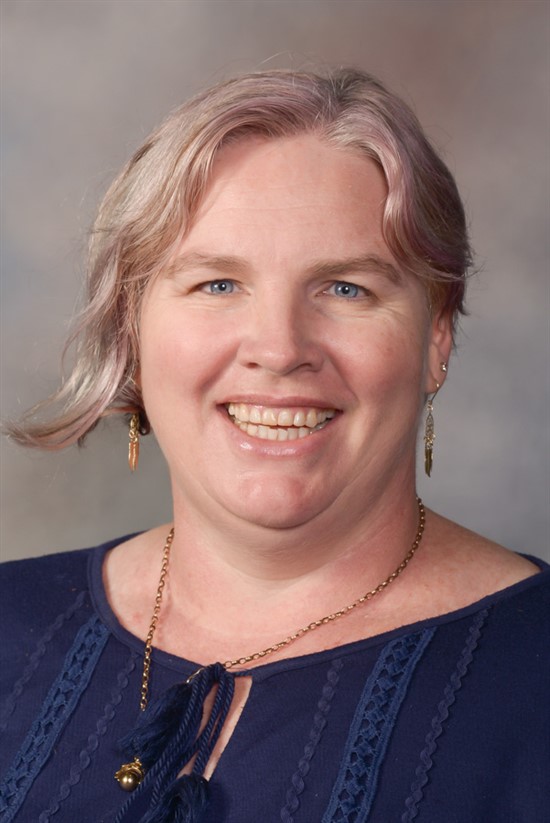 Library News
Welcome
Welcome to a new year at St Saviour's College. It has been a busy start to the year and everyone has been positive and happy. I am looking forward to seeing what the year will bring.
COVID-19 procedures are still in place – this means sanitising your hands when entering and exiting the library. Spraying desks as needed and minimising handling of books.
The library is a community orientated space that welcomes all students and parents into its space. It acts as a link between curricula, social and personal aspects of our students' lives. Free reading has been identified as having a positive impact on literacy levels and we try to keep our resources up to date and relevant, both to our students' interests and to classroom learning.
Library Hours:
Monday – Friday: 8am - 8.30am
Every break time during the school day (as able)
Monday, Wednesday: 3.00 - 4.00pm
Thursday: Tutoring for students is on 3.15 - 4.15pm
PLEASE NOTE: Tuesday afternoons the library is closed due to staff meetings.
Please keep looking at the library section of the newsletter for further updates.
What's happening in the Library?
Library Lovers' day is coming and will lead the way into Queensland School Libraries week.
Library Lovers' day (information retrieved from: https://www.alia.org.au/libraryloversday)
The theme for Library Lovers' Day 2020 is 'Make a date with your library'. 
Stayed tuned for further information
Queensland School Libraries Week (information retrieved from: http://www.qsla.org.au/qslw)
Queensland School Library Week will be celebrated from Monday 15 to Friday 19 February. Our theme is School Libraries – Unlocking the Future.
Competition – What do you imagine a school library of the future could look like? Take a photo or produce an artwork to illustrate your ideas.
The winning school entry will be submitted for the state competition.
Reminders:

Students must remember to look after their resources, it can be very easy for an item to be damaged:
because a water bottle has leaked or even just having water condensing on the outside of the bottle.

left out on lockers overnight.

thrown into bag on top of fruit/food.
Please help us keep our resources in an appropriate state so all students can borrow them for a long time.
The library will be open at lunch times from Monday – Friday where possible. There will be times where the library will need to be closed but we try to keep it open as often as possible.
Manners in the Library
Please remember to say "Good morning" or "Good afternoon" as you come into the library. We love seeing the students using our library, especially when they are polite and respectful to both the staff in the library and the users of the area. "Please" and "Thank you" are expected in asking and receiving help at any time in the library. Also remembering it is a shared space and to keep our voices at a respectful level.
What Do TLs Do?
Quite often, the job of a TL is misunderstood as to what we actually do besides purchase books.
Our job is to ensure that learners (this can be students, staff and/or parents) are effective users and producers of ideas and information. This is across grade levels and learning areas. We teach and model: inquiry/research; evaluating resources; digital citizenship; creating and sharing.
My job is to liaise with teachers and work with classes around ICT capabilities specifically in relation to research skills, as well as managing and resourcing the library with relevant resources for both curriculum and pleasure reading.
Date Claimers:
February 15th – 19th: Queensland School Libraries Week
February 14th: Library Lovers Day
March 8th: - International Women's Day
"Children read to learn - even when they are reading fantasy, nonsense, light verse, comics or the copy on cereal packets, they are expanding their minds all the time, enlarging their vocabulary, making discoveries: it is all new to them."
Author Joan Aiken
Andrea King
Teacher Librarian
McAuley Boarding House
It is with great excitement, kindness and care we welcome back to our residential community many old faces, both staff and students. The new faces of McAuley House are filled with excitement and nerves. WELCOME!
A huge shout-out to the families who put in major commitment and work to enable the opportunities for their children and to the girls who have travelled far and wide; to those who are making sacrifices for the opportunity to grow and learn and to those who persevere and prioritise self-worth, dignity and love. Know that major work reaps major rewards; however, they may not present in the form that we wish.
There are few things more satisfying in life than seeing and reflecting on hard work, sacrifice and the hustle of everyday routines, and feeling success when these come to fruition. May we enter the new school year knowing and appreciating the sacrifices made by self and those we love. May we be willing, with His mercy and ready to work hard to achieve our goals and aspirations in the coming year.
Welcome to our new students who have entered our residential community and to their families who will engage in our lives for their duration at McAuley House. We have 12 new students who have chosen to enter our community.
We were fortunate enough to meet with their parents and caregivers as they settled into their rooms, unpacked their belongings, meeting their buddies and the other girls. As we progress through the term, we will feature new students and their buddies; this will enable the whole of our St Saviour's community to learn more about our residential students and where they are from.
One of the new students to McAuley House is year 7 student Rayziah Yarrak. Rayziah is the niece of current student Delphina Yarrack who is in year 11 at McAuley House. Rayziah is 11 years old and is from the remote northern community of Aurukun. I was fortunate enough to be able to travel to Aurukun to supervise Rayziah's travel from Aurukun back to Toowoomba to start school. This was a wonderful experience to be able to experience the long travel day that the students from northern communities' experience, but also to meet with families and with the teachers we build relationships within communities.
Traveling from Toowoomba to Cairns and on to Aurukun, with different transport modalities, was an experience that took many hours. However, the spectacular scenery as I flew into Aurukun on the chartered 8-seater, two propeller plane - breathtaking! A very short 40 minutes on the ground and a small tour of Aurukun with Rayziah sharing with me of the three rivers that join before going out to sea, the best fishing spots, the programs at the PCYC, and the areas of north and south division within Aurukun, was invaluable in gaining an insight into her life at home - a stark contrast to what her life will be like at St Saviour's College. As we boarded the plane with her backpack and one suitcase, a massive smile on her face and her mum, younger siblings, and Miss Sandy frantically waving goodbye, I could see the excitement in her young eyes. What an amazing adventure for someone so young. I was reminded that, first and foremost, we are the caregivers of our young women while they are away from their families and communities and that their growth and education is not only in the classroom but also in their experiences and adventures.
Laundry - Change of Routines
Due to the change of timetable at the day school, our laundry processes within McAuley House have changed. The girls are required to wear their formal uniform Monday - Thursday and sports uniform on a Friday. As we are working through strategies to best support the girls with this change, we will be encouraging the girls to do their own personal laundry.

Miss Christie and staff will be continuing to facilitate the washing and ironing of uniforms. Linen Laundry day will be Thursdays. All students will be required to strip their beds Thursday mornings and remake their beds in the afternoon, this will include pillowcases and towels. We will manage this change of routine from the boarding house, however, if further items are required, we will be in touch with individual families.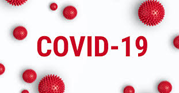 Restrictions Update
With easing of some restrictions, we are very happy to inform families that weekend, including overnight leave, will be permitted this term.
The Leave application form for students must be submitted before THURSDAY 8am for supervision approval. In addition, hosts must be on the students host list and approved by parents and caregivers. Hosts will be asked the COVID SAFE questions regarding their interactions and where they have been in the last 14 days. Weekend leave will not be permitted on the first or last weekend of each term unless with parents/caregivers. This enables the girls to complete their packing and cleaning duties for start and end of term.
VET and Careers Update
University Showcase
On Thursday 11th February from 2.00pm to 3.00pm, St Saviour's College will welcome several universities and institutions for a University Showcase. These include the University of Southern Queensland, Bond University, Griffith University, Queensland Tertiary Admissions Centre, Queensland University of Technology, University of New England, University of Queensland, University of the Sunshine Coast, Southern Cross University, James Cook University and Australian Catholic University. The session will include a 30-minute presentation, followed by an opportunity for Year 12 students to speak to representatives at their booth and this will provide students the opportunity to make informed decisions around University preferences.
Parents also have an opportunity to attend these sessions through an evening showcase session at the City Golf Club on Wednesday 10th February commencing at 5:00pm to 6:30pm.
SBA Vacancies and Traineeships
Years 10 and 11 - Certificate III in Early Childhood Education and Care School-Based Traineeship, Mirambeena (closing date 12 February 2021). Applicants should be genuinely keen, reliable, well presented and have the willingness and ability to commit to a traineeship which involves both study and hands-on experience. Applicants should also be looking to further their career in the childcare industry. The successful applicant will learn how to provide for the individual needs of children and babies under the guidance of a supervisor. One day per week plus some extra days in school holidays. Work experience required.
Years 10 and 11 - Certificate II in Salon Assistant School-Based Traineeship, Aquarius Hair and Beauty (closing date 12 February 2021). Applicants should be genuinely keen in developing a career in hairdressing, be reliable, organised, well presented and have the willingness and ability to commit to a traineeship which involves both study and hands-on experience. The successful applicant will learn how to perform a range of tasks including: interacting with clients, hair care advice, hair styling, including cutting, drying and colouring techniques. Workday one day per week and Saturday. Work experience required.
Years 10 and 11 - Certificate II in Salon Assistant School-Based Traineeship, A M on Mackenzie Hair Design (closing date 12 February 2021). Applicants should be genuinely keen in developing a career in hairdressing, be reliable, organised, well presented and have the willingness and ability to commit to a traineeship which involves both study and hands-on experience. The successful applicant will learn how to perform a range of tasks including: interacting with clients, hair care advice, hair styling, including cutting, drying and colouring techniques. Workday one day per week and Saturday. Work experience required. You will be required to apply in person by taking your resume into salon at 4/343 Mackenzie Street and ask for Ann Maree or Tanya.
SBA vacancies are advertised each fortnight in the newsletter and will be emailed directly to all students in Years 10, 11 and 12. If you wish to apply for a vacancy, please ensure you have completed an Expression of Interest Form (EOI), your resume is updated, you have written an appropriate cover letter, and that you follow the application directions in the advertisement. Once these documents are completed, hand them (or send via email) to Mrs Cocks lisa.cocks@twb.catholic.edu.au for submission on your behalf (unless the advertisement has specifically stated that you need to apply online or visit the business directly).
Chris Grierson
Career Development Practitioner