St Saviour's College Newsletter Term 4 Week 8
Principal
Awards Celebration
Last Friday, our year culminated at the Annual Awards Presentation. This year, we rebranded the event, having taken on a different format with the Year 7-11 cohorts. The celebration acknowledged our "Everyday Champions", those who quietly go about their business in the pursuit of excellence. It was a wonderful opportunity to gather online with families and friends of the College, to celebrate the many achievements of our young women over the year, from sporting to cultural, service, and academic. I am always astounded by the level of involvement of our students and the array of talented staff and students we have. Special thanks to those involved in the organisation of this great event.
Farewells
It is with much sadness that we bid farewell to the following staff this year:
Ms Jen Smeed – Jen commenced at St Saviour's College in 2017 as Deputy Principal. Over the past three years, Jen has been an outstanding leader in our community, working tirelessly to improve teaching and learning across the College. Jen has worked closely with Curriculum Leaders and teachers to empower them to embrace the new senior system and has built significant capacity as a result. Jen has set the benchmark extremely high. (All going well), throughout Jen's time here, 100% of graduating students across three years will have received a QCE. Jen's natural warmth and humour will be considerably missed by both staff and students alike. Jen truly emulates the qualities of Catherine McAuley, through her adept ability to give our young women a sense of worth, a sense of belonging, and a sense of purpose. We wish her well as she embarks on a new pathway, moving closer to family, transitioning back to boys' education at Marist College, Ashgrove. Thank you, Jen, for your service and commitment to the College and to excellence!
Mrs Mary Conaghan – Mary has been a critical part of the St Saviour's College journey over the past 24 years. Mary has been a dedicated teacher, Head of Department Leader, Pastoral Leader, and a genuinely supportive colleague during this time. Mary has been appreciated by staff and students alike for her personable nature, her commitment to fostering student wellbeing, and her willingness to be of assistance to all, particularly emerging teachers. She has been a dedicated Interact Coordinator and willing contributor to the religious life of the College. We wish Mary all the very best as she moves across town to St Ursula's College. Mary, you will be well missed by all of us!
Mrs Kim Murray – Kim commenced her journey at the College on the same day as Mary, some 24 years ago. During this time, Kim has injected much creativity and passion into the teaching of art, and in more recent years, has been most flexible to avail herself to teaching a host of other subjects. In addition, Kim has served as a Pastoral Leader and given hours of her time to support the co-curricular and cultural pursuits of the College. She has been a dedicated Interact Coordinator and our very own 'artist in residence'. We wish Kim all the very best as she too moves across town to Downlands. Kim, like Mary, you will be well missed by all of us.
Ms Nicola Gillanders – Nicola joined the St Saviour's College community in January this year as a contracted teacher of Maths and Science. Nicola has made her mark in a short time, and her genuine, individual care of her students was most notable. She readily availed herself to the boarding community, regularly assisting with tutoring. Nicola's warmth and willingness to always give of herself will be missed. We wish her all the best!
With our Middle Leader reviews completed, the following people have been successful in retaining/receiving roles:
ML English, Arts – Mrs Wendy Collins

ML Humanities, LOTE and Tech – Mrs Samantha Judd (currently Acting HOD Humanities, Carina SHS)

ML Mathematics, Science – Mr Cameron Love

ML Student Wellbeing – Mrs Juanita Doherty

ML Wellbeing Support – Ms Alice Cavanagh

ML HPE, Sports and Activities – Mr Greg Leathart



We welcome our newly appointed staff who will join us in 2021:
Deputy Principal – Mrs Jessica Wade

(currently Assistant Principal Curriculum at St Mary's College, Toowoomba)

Maths Teacher – Ms Candice Brazier

(currently teaching at Lockyer & District State High School)

Maths/HPE Teacher – Mr Rod Hickey

(currently teaching at St Mary's College, Toowoomba)

HPE (Maternity Leave replacement) – Miss Madelyn Jones

(a graduate originally from Goondiwindi)

English/Humanities Teacher

(Maternity Leave replacement)

– Mrs Jennifer Potter

(Graduate – continuing on from current employment at the College)

IT Manager – Mr Josh Taylor

(currently finishing up at St Mary's, Goondiwindi)

Careers Support Officer (new role) – Mrs Lisa Cocks

(currently in similar role at St Mary's College, Toowoomba)
The following appointments are yet to be confirmed:
Art/Humanities Teacher

Religion/Humanities Teacher

Administration Officer – Marketing and Events
Happy Holidays
It is an honour to lead a community that has just fulfilled its 157th year, serving as the oldest school in Toowoomba, in the spirit of Catherine McAuley and the Sisters of Mercy. To the young women of St Saviour's College, thank you for being our reason for being. Thank you for the infectious joy you bring to our College and for the way in which you commit yourself to all you undertake. Thank you to our dedicated staff for your unwavering commitment to your educational ministry. Catherine McAuley said it best when she proclaimed, "You must be cheerful and happy, animating all around you". Thank you for doing just that. For each of you, may our prayer for the incumbent Christmas season be that the mercy qualities of hospitality, compassion, justice and excellence direct us in all that we undertake. Safe travels to our boarding students and to those on the roads over the holidays. May integrity always continue to be our strength.
Blessings for a joyous festive season with family and friends. May the holiness of the festive season remind us of the great gift of faith given to us through the birth of Jesus, and may each of you relish in family and make many wonderful memories over the holiday season.
Stay safe, and God bless.
Sharon Collins
Principal
Deputy Principal - Curriculum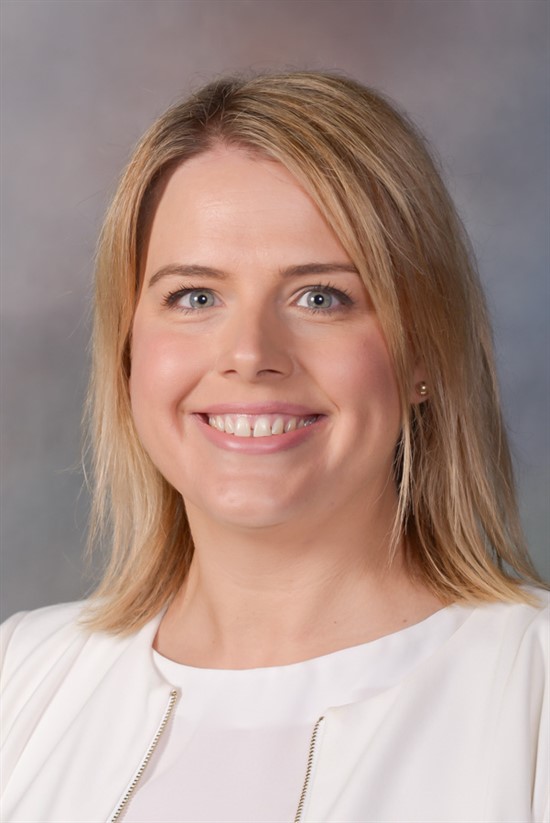 Teaching and Learning Update
Thank you
As previously announced, next week concludes my time here at St Saviour's College. Over the holidays I will be moving back to Brisbane to be closer to family. While there is some excitement about this move and starting at a new school, I leave St Saviour's knowing that I am departing from a unique and special place.
Recently, during the Year 12 external exams, QCAA provided a representative to monitor the exam processes for each exam session. One of the representatives was assigned to our College for 15 of our exams, so I got to know her quite well over the three weeks. After our last exam was locked away, I thanked the invigilator for her work with us. She replied saying that she really enjoyed coming to our College as the students were hard-working and the College had a beautiful, warm and welcoming feel to it. To have an outsider be able to articulate how it feels to be part of our community in a relatively short period of time is a credit to our community. As indicated in our recent SRIP review, we are a community where everybody knows your name. I feel privileged to have been able to not only know our girl's names or academic results but to get to know who they are as young women and their stories so far. From afar, I look forward to hearing about how the girls write the next chapters of their stories as I know they will be remarkable.
I would also like to extend a big thank you to my colleagues - the teachers, the College Leadership team and auxillary staff who have been extremely supportive. St Saviour's is lucky to have such committed staff who go above and beyond to make each student's education wholistic, positive and supported. Our growth and improvement as a community is because of their hard work.
Most importantly, thank you to the beautiful students who are our Mercy Girls. I know in the future that I will see the names of many St Saviour's girls living out our Mercy values and making a difference in whichever field they choose. I think Catherine McAuley said it best when she stated "I have great confidence in you to do what you think best. State your opinion and always act with courage".
Take care and God bless.
Senior Subject Changes
As the 2021 Year 11 and 12 cohorts have already begun work in Unit One and Unit Three, please remind your daughter that if she is considering changing a subject, then she needs to email myself, or at the beginning of 2021, Mrs Jessica Wade, to schedule these discussions.
Report Cards
At the end of next week, Year 7-9 student report cards will be posted home. If you have moved, please inform the office of your new postal address as soon as possible so these important documents make it to you.
Year 10 and 11 report cards should have now been received. If you have not received your daughter's End of Semester (Year 10) or End of Unit (Year 11) report, please contact the College office.
Year 12 students will not receive a Unit Four report card. Instead, they will receive their senior statement and QCE from the QCAA myQCE site from 9am on Saturday 19th December. For students receiving an ATAR, these results are available through the student QTAC accounts. Year 12 students have logged into these accounts several times across the school year.
Jennifer Smeed
Deputy Principal
Assistant Principal - Mission and Student Wellbeing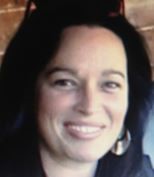 Over the last fortnight, staff and students have been spending many hours in preparation for end of year reporting, Christmas celebrations and events to mark the end to another successful year at the College. There have also been some teary farewells as we bid goodbye to some of our staff and students heading off on more adventures, to shine their lights within other communities. Farewells are always bittersweet; however, we know that wherever members of our Mercy family go, they will remain forever in our hearts. This is a time to give thanks for the blessings of this year and to remember the great joy of the birth of Jesus. One of the prayers from our final assembly for the year with students reads:
We come together to adore the Christ for whom there was no room at the inn.
We come to worship God who came into this world in an unexpected manner,
as a small, poor child, born in a stable.
People came from far and wide to see this miracle child, bringing gifts of all kind. We come together to worship God who came to show us how to make room for others.
God who taught us how to welcome the mysterious and the different. We come to celebrate and show our appreciation of the gifts we see in every person beside us today.
May we always worship the Lord in spirit and in truth, Amen.
Jesus undertook many challenging journeys during his lifetime, which calls to mind our 'Road to Emmaus' scripture. With this in mind, we acknowledge the departure of valued staff members and students who are departing the College. Deputy Principal, Ms Jennifer Smeed, a warm-hearted colleague who has always put our girls at the heart of all she has done and Mrs Mary Conaghan, Mrs Kim Murray and Mrs Nicola Gillanders – teaching staff who upheld the values of the College and lived these each day since they joined our community. We wish them well as they continue along their own roads, knowing that Jesus walks gently beside them.
Community Compassion
This term we devoted our fundraising efforts to our Living Crib initiative, which received resounding support. We celebrated these efforts with Jayne Swift, from St Vincent de Paul services, during our Christmas liturgy. Our College community is blessed to be able to offer some assistance to these families by these community support initiatives. The College community offered our girls opportunities to raise funds to purchase gift cards to provide some financial relief to assist families who are currently experiencing times of hardship. Donations have come from many avenues: our annual Trivia Night, Grades 7 and 8 Socktober promotion, Homeclass donations, Interact fundraising, Mrs Potter's Christmas Club bake sale, Kate Hudson-James' "Australia Reads" initiative and the Year 7 biscuit sale. We call these gifts a Living Crib and offer these as a symbol of hope and compassion to these families, just as God offered us the gift of hope and compassion by gifting us the miracle of Jesus as his gift to the world.
Finally, we also said goodbye to our Year 12s for 2020, who are about to venture out on the most significant journey of their lives, yet they do not embark upon this alone. Not only does our loving God walk gently beside them in this encounter, so do all of their Mercy Girl sisters. Not everyone can set out on such travels with courage and a head full of plans and a fearless heart, may they take comfort in the fact that we always have Jesus by our side each step along the way. We give thanks for the wonderful times we have experienced with our Year 12s who led our College with compassion, integrity and dedication. May they always walk with a confident step and a happy heart, as empowered people in a changing world.
"The journey of one thousand miles begins with a single step."

Catherine McAuley, circa 1830
St Saviour's College staff and students, I am so proud to stand beside you on our collective life journey. For every day, I give thanks – God bless.
Mrs Heather Hagemann
Assistant Principal - Mission and Student Wellbeing
Library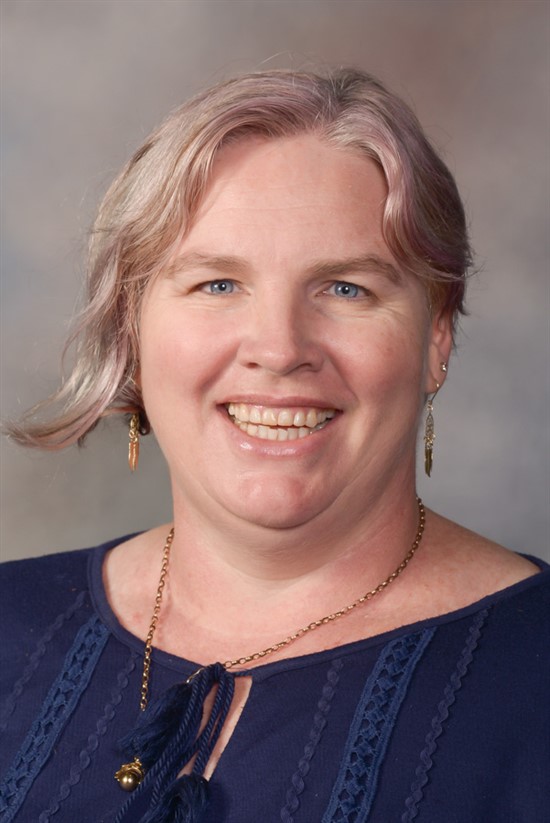 Holiday Reading!
Keep your reading up over the Christmas holidays. What can you do to help your child value reading?
Family reading time – create a time when the whole family is reading. Turn off the technology and enjoy the quiet time, but together!

Book bag (sports bag would work) – fill a bag with books and magazines to take with you.




Movies that come from books – read the book then watch the movie (with treats).
Ebooks and audio books – check out our library catalogue (see below) for ways to do this as this engages the technology component that some will like.

Magazines – great way to have something that is specific to their likes. Short and sweet snippets of information.

Competitions – check out the local library for what competitions they have over summer OR create your own and negotiate a prize for achieving a certain number … your own Reading Challenge!

Your local library – check out what they have in the way of magazines, eBooks, audiobooks and, of course, our fiction and non-fiction choices https://www.tr.qld.gov.au/facilities-recreation/libraries
Our Library catalogue https://au.accessit.online/STS03 or click on the link below
By doing a search you can filter by eBook, Audiobook or Wheelers (provides ebooks, etc). Or you can look for the little symbols for eBooks (a little 'e' on a book image) or audio (a microphone).
'Me, Myself and I' Project – Year 7s
The 'Me, Myself and I' project culminated with a parent and student viewing that took place on Monday 23 November, with our Covid restrictions in place. There was some great photography, courtesy of Angela Skerman, from Belle Photography. Thank you to all those who attended and to the wonderful students who were the models and participants of the project.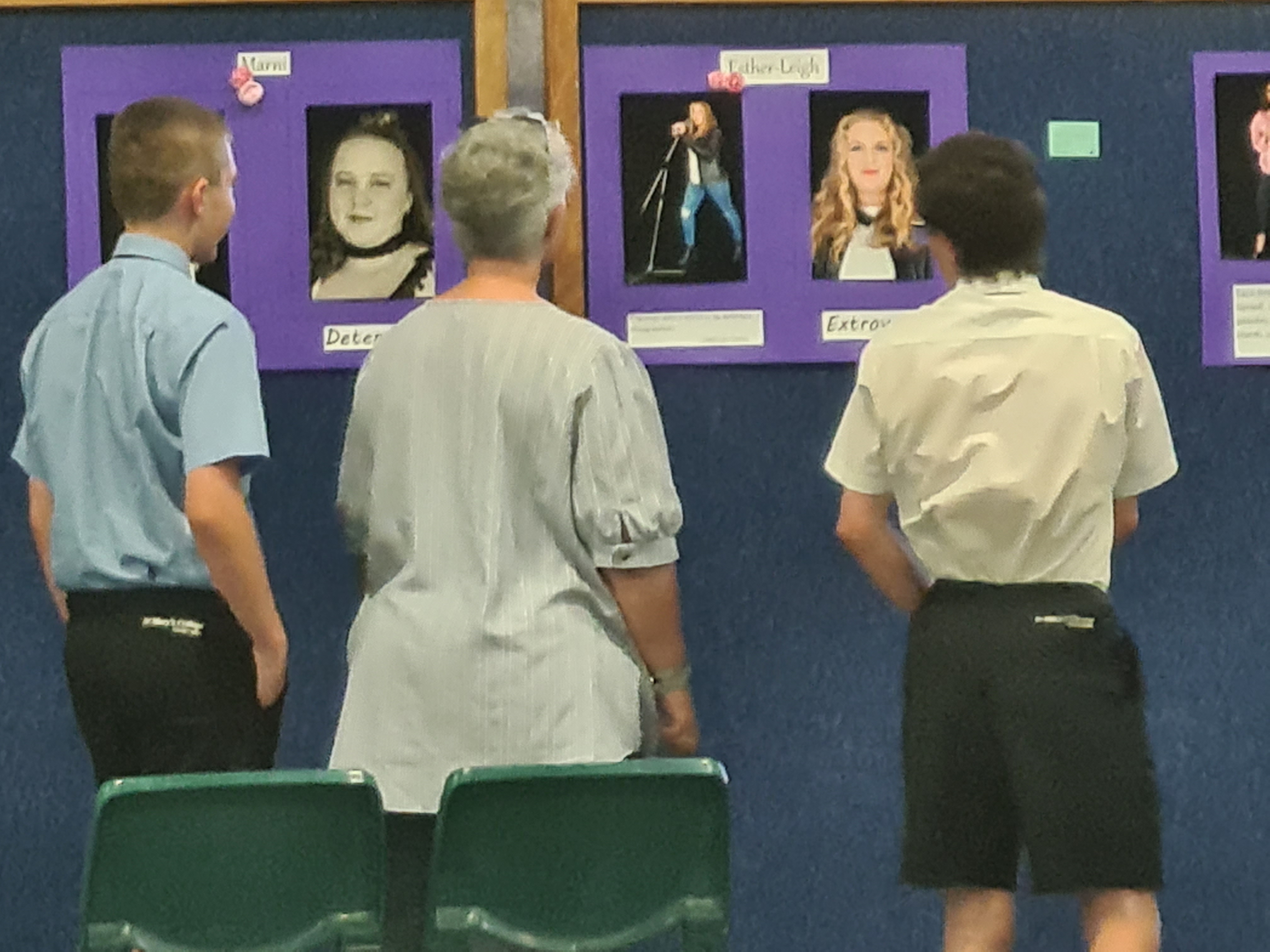 Andrea King
Teacher Librarian
Sport
Return of Sporting Uniforms
The College is requesting that all clothing and sports uniforms borrowed by your daughter be returned to the Sports Office as soon as possible. Thanks must go to the many students who have returned items over the last week. There is no longer any need for students to have these items as all the external school sport for 2020 has now finished. The sports equipment is vital to our continual growth in the range of sports we offer students and it's important that they look the part. If you have any queries or concerns please contact the sport office.
Netball Expression of Interest
Last Week Emillie Sanderson sent a link to all current students via email asking for expression of interest in our Saturday and Wednesday Netball competitions for 2021. This will help with determining how many teams St Saviour's College will enter. Could we ask if your child is interested to please complete the form via this link:
Darling Downs and TSSS Sport for 2021
Students should check the calendar online for the upcoming dates for TSSS and Darling Downs trials for 2021. When school returns for Term 1 there is some very short turnarounds with a huge amount of sport on offer. Here are some of the following (please see table below). For some sports students they will need to attend the TSSS trial first, and then if successful, they will be invited to the Darling Downs trial.
Students interested should contact either Emillie Sanderson (2021 Sports Captain) or Mr Greg Leathart via email at greg.leathart@twb.catholic.edu.au
| | |
| --- | --- |
| EVENT (please note - dates are subject to change) | DATE |
| TSSS Cluster 1 (Touch Football) | 2/2/2021 |
| DD Cluster 1 (Touch Football, Volleyball, Tennis) | 16/2/2021 |
| TSSS Cluster 2 (Football, Netball) | 23/2/2021 |
| TSSS Cluster 3 (Basketball, Football) | 1/3/2021 |
| DD Cluster 3 (Girls Rugby League) | 18/3/2021 |
| DD Swimming | 2/3/2021 |
| DD Cluster 2 (AFL, Football, Netball, Rugby League) | 9/3/2021 |
St Saviour's College Major Sporting Events for 2021
| | |
| --- | --- |
| EVENT | DATE |
| Swimming Carnival (Milne Bay Pool) | 12/3/2021 |
| Cross Country (Kearney Springs Touch Grounds) | 30/4/2021 |
| Athletics Carnival (O'Quinn Street Oval) | 13/8/2021 |
Friday Night Basketball 2021
Friday Night Basketball will continue in 2021 with the College looking to enter three teams across all years . The start date will be February 5 which is Week 2 of Term 1, so it will be important that students are aware of the commitments to trials and training. The competition will run for approximately eight weeks with two of those weeks being finals. For more information please contact Mr Dean Love dean.love@twb.catholic.edu.au
Sport Thank You
Thank you and well done to all our students who participated in sport for 2020. In a difficult year it was still great to see a number of girls involved in their chosen sports with participation really starting to reflect some strong competition.
| | |
| --- | --- |
| AWARD | 2020 WINNER |
| Junior Sportswoman of the Year | Abby Kelderman |
| Rising Star Junior | Abigail Lasserre |
| Rising Star Senior | Hope Anderson |
| Most Consistent Representative | Elina Schmidt |
| Senior Sportswoman of the Year | Kayley Watson |
| Shaunagh Jackson Netballer of the Year | Abigail Reuter |
Greg Leathart
Middle Leader HPE, Sport and Activities
McAuley Boarding House
I fall in love with people who read between the lines. The ones who get the deeper meaning that is hidden everywhere, that see the potential underneath the rubble we accumulate to protect us. I adore the people who listen to a song and not just say they love it, but describe the meaning of what they just heard, justifying the significance of the meaning for them. These are the people who offer connection and meaning for the soul. We are blessed to have had these connections with our young ones and family this year. However, as the old adage goes, it takes a village to raise a child; thus it would be remiss not to acknowledge the time and effort of those within our wider community that contribute to the growth and wellbeing of each of our girls and staff.
Our college academic staff assist with formal educational growth, from tutoring to organisation of traineeships and sports coaching. Each Friday night the wonderful community at Hume Ridge Church provide a safe and supportive environment for Youth Group activities and learning and the Transition Support Services team provide endless support for our Cape girls and our staff to better facilitate the transition from rural community to 'downtown' Toowoomba. In reflection, it is with great emotion that the sparks and injection of enthusiasm, encouragement, knowledge and kindness that enter our community to assist in the growth of our girls' holistic development, is going to subside for the next eight weeks as everyone makes the journey home. To the groups and individuals that make life away from home a learning journey on all levels for our boarding community, thank you! God bless and we wish you a joyous, healthy and meaningful festive period. Thank you for the gift of giving that you bring to us; the gift of reading between the lines, recognising the potential and encouraging significance within each of our girls' souls.
We welcomed several of our new enrolled boarders for 2021 on the 11, 12 and 13 November, during our orientation phase. These young women were outstanding and their Year 9 buddies in boarding were exceptional. In addition, we had the pleasure of welcoming exiting senior Kayley Watson and her family to the boarding house for Kayley's senior dinner. Her brothers and sisters were accompanied by her devoted Mum, Tania, as we celebrated the achievements and graduation of Kayley. Delphina Yarrak also hade her niece, sister and nephew visit during this time, as Rayziah will be making the long journey from Aurukun with Delphina next year for their studies. Baby Kingston was the star, highlighting how important family is to many of our young women.
McAuley Boarding Awards Success
During Week 7 many students from across the college were recognised for their persistence and excellence within different aspects of progress, growth and learning. This year we have reinstated several awards for the boarding house, along with a new award that has been introduced for years to come. The winners of these awards were presented at our 'Everyday Champion' awards ceremony that was livestreamed to parents, friends and caregivers. We also had the opportunity to acknowledge students who did not win the overall prize but were commended on their involvement within the boarding house this year.
Junior Spirit and Service Award: Ruth Guise
Commendation: Eliza Daphney (Yr 8), Kyomie Deemal (Yr 8), Holly Anderson (Yr 9),
Lily Barrington (Yr 9), Amelia Claxton (Yr 9)
Senior Spirit and Service Award: Kathleen Elisala
Commendation: Deborah Frank (Yr 11), Taya Josiah (Yr 11), Lanease Mooka (Yr 11), Alex Plunkett (Yr 10)
McAuley House All Rounder: Emmie Creevey
Commendation: Paige Mills (Yr 7), Mia Biazos (Yr 8), Kaysharn Deemal (Yr 8), Kyomie Deemal (Yr 8),
Eliza Daphney (Year 8), Holly Anderson (Yr 9), Jurralliee Comollatti (Yr 10)
Pearman Family Senior Residential Leadership: Deborah Frank
Thank you to all the contributors to our Secret Santa evening. The girls certainly were spoilt. Their joyous faces, laughter and spirit of community and friendship was heartwarming. We also had the opportunity to say a very special thank you to some of the volunteers who have graced us with their support this year - the team at Goolburri, Carbal Medical Services, Dr Violeta Ananieva and her team at Rangeside Medical, Brett Richardson and his family for their support through their boxing gym, Ross Saville and the amazing community at Hume Ridge Church, Nicole Booth and Mareta Alexander from Transition Support Services. These are people who contribute positively to our boarding environment and we are so very grateful.
Jesse Bolton
McAuley Boarding House Manager