St Saviour's College Newsletter Term 4 Week 6
Principal
Farewell to Our Year 12 Students
The title of Pope Francis's new encyclical, published in October, titled "Fratelli Tutti" was originally coined by St Francis of Assisi, addressing his brothers and sisters, proposing to them a way of life marked by the flavour of the Gospel. Interestingly, in these times of apparent disconnect, through his latest writings, Pope Francis reminds us of the need "to acknowledge, appreciate and love each person, regardless of physical proximity, regardless of where he or she was born or lives". This year we have been met with many challenges. Many of our family members have been physically disconnected from loved ones because of boarder closures and travel restrictions. Irrespective, Pope Francis, is ever encouraging us to remember that we are indeed 'Easter people', who seek out every opportunity to recontextualise the message of the Gospel in new ways.
The words of "Fratelli Tutti" ring true for our St Saviour's College community. While we have been somewhat 'disconnected' in some respects, with the incidence of online learning in Term 2, and with many of our boarders returning home for extended periods in Terms 1 and 2, I firmly believe that as a community we have remained connected, but in different ways. Fratelli Tutti states that "Human beings are so made that they cannot live, develop and find fulfilment except "in the sincere gift of self to others"". While we have been relatively disconnected over the past few weeks from our Year 12 students who have been engaged in external exams, they have remained in our hearts. We look forward to celebrating and farewelling them next Wednesday and Thursday when they return to us.
I thank our Class of 2020 for the gift you have been for our community, for the leadership you have demonstrated, for the joy you have brought, and for the gift you are to us. Wednesday next week, they will travel as a cohort to Southbank, Brisbane, and on Thursday, we will host a 'Memories Morning' before sharing in our Homeclass Farewells and their final assembly with staff and students.
To our Senior Class, we pray that you continue to be people of integrity and mercy, living lives which hold fast to our College values of hospitality, compassion, justice and excellence. And my prayer for you comes from the Prophet Jeremiah, "For I know the plans I have for you," declares the Lord, "plans to prosper you and not to harm you, plans to give you hope and a future."
New Student Orientation
It was wonderful to welcome over 40 students to the College on Thursday for our annual Orientation Day. It is always such a fabulous opportunity for incumbent students to meet with existing students and staff in an effort to ensure that their transition to St Saviour's is relatively seamless and comfortable. Many thanks to Mrs Heather Hagemann, Ms Alice Cavanagh, Mrs Juanita Doherty, Mr Ryan Baines and our wonderful office staff for their coordination of the day.
Year 7-11 Awards
Next Friday, 20 November, we will be hosting the Years 7-11 Awards. Given Covid-19 constraints, this will be a closed event for staff and students; however, will be streamed via Facebook for parents and families. A link will be disseminated to members of our community later next week.
Christmas Liturgy / Harmony Day / Showcase / Colour Run
With many of our boarders having to travel out at varying times in Week 8, on Wednesday 25 November, we will be hosting a day full of fun, colour, celebration and joy as we finish the year on a high with a culmination of events. Since many activities have had to be cancelled across the year, we have been mindful of ensuring that our girls still have the opportunity to share in these events, albeit in a different format. The last official day of school is on Thursday 26 November and students are expected to attend up until this date.
NAIDOC Week
Congratulations to our students and staff who were involved in the NAIDOC Week celebrations across the past week. It is always such a wonderful way to celebrate our diversity and richness of culture here at the College. Special thanks to Mrs Michelle Reid and Ms Alice Cavanagh for all their work leading up to this week, ably supported by Mr Josh Waters, our Indigenous Liaison Officer. Unfortunately, Josh finished up at the College this week to pursue work with Queensland TAFE. Thanks Josh for the gift you have been for us and our girls. We wish you all the very best.
Blessings for the coming weeks.
Sharon Collins
Principal
Deputy Principal - Curriculum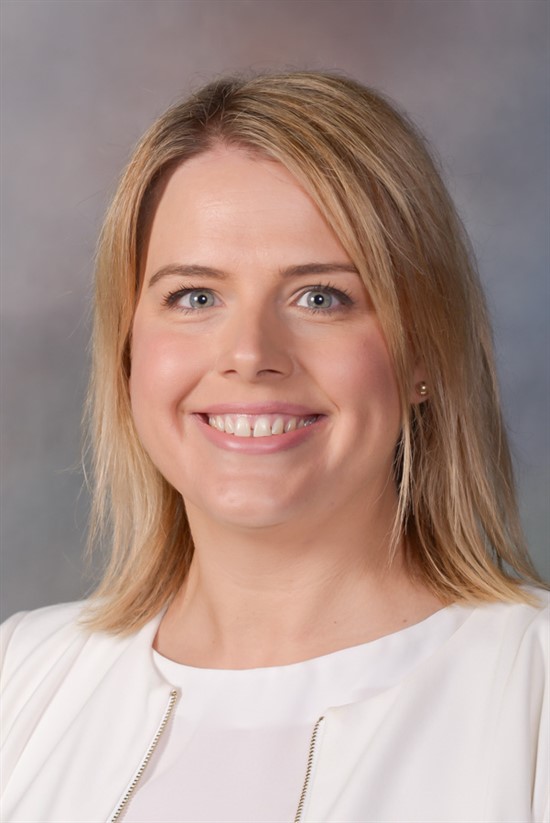 Year 12 External Exam Block
At the end of week 6 our Year 12 students sit their final external exams for 2020. I wish to personally congratulate all the girls for the way they entered into this assessment block. For every exam the girls were punctual, prepared and showed determination in the way they completed each question and each paper. This was not easy as some girls had very busy and tiring exam timetables. Well done girls. You have made us all very proud.
Senior Subject Changes
As the 2021 Year 11 and 12 cohorts have already begun work in Unit One and Unit Three, please remind your daughter that if she is considering changing a subject, then she needs to come and see me as soon as possible.
Year 7-9 Assessment
The last couple of weeks of Term Four are a busy time for our juniors with exams and assessments due. To do our best in our preparation, it is important we 'set the scene' in terms of our environment and our actions prior to exams. The tips outlined below aim to help support you and your study:
Assessment calendars for years 7-9 were distributed earlier in the term. Please check these to ensure draft due and final due dates are being met.
Tutoring
Tutoring for all students from Year 7-12 is held on Thursday afternoons from 3:15-4:30pm in the library. Everyone is welcome to attend.
If you have further questions about any of the information above, please do not hesitate to contact me at the College or at Jennifer.Smeed@twb.catholic.edu.au
Jennifer Smeed
Deputy Principal
Assistant Principal - Mission and Student Wellbeing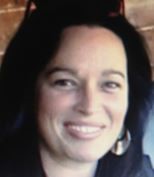 Faith and Mission
As we reach mid-term in the last quarter of the school year, I reflect upon all of the challenges with which we were faced this year. I am proud of the resilience of not only our staff and students during the unprecedented COVID-19 times, but also the You Can Do It! girls, who have enthusiastically embraced being our cooks for Tony's Kitchen each month. I admire the compassion our Youth Ministry Collegiate and Praxis girls are honing, walking gently beside students from other Toowoomba Catholic Schools on our collective faith journeys. We watch our Year 12 girls broaden their horizons, spread their wings and walk gently forward into our wider community. We know and trust that we have instilled in them our beautiful Mercy Values.
Star of the new evangelization
help us to bear radiant witness to communion,
service, ardent and generous faith,
justice and love of the poor,
that the joy of the Gospel
may reach to the ends of the earth,
illuminating even the fringes of our world.
Amen.
Pope Francis – Evangelli Gaudium
Community and Culture NAIDOC Week Celebrations
This week we celebrate NAIDOC Week with a rich program of art, story, community, music and dance. Our 'Deadly Sisters' group led the activities, with students from Years 7 – 11 running games, activities and mentoring their peers. Our 'Deadly Sisters' officially formed in Term 1 this year. Our members come from as far as Duan Island, Horn Island, Hope Vale, Kowanyama, Aurukun and Cunnamulla. The group was established as an opportunity to share ideas and showcase the richness of St Saviour's College's culture to the wider community.
The 'Deadly Sisters' officially opened the week with a march and laying of the hands in the totem garden bed in Dublin Place. The girls then offered a diverse lunchtime program in Dublin Place, the art room and on the oval, featuring a lot of colour and culture.

Monday - March past
Tuesday - Painting in the art room
Wednesday - Traditional Aboriginial games on the oval
Thursday - Beading
Praxis Social Learning
This week, our Year 12 Religion and Ethics girls began working towards their Praxis Service-Learning hours. Matilda has already offered some of her service time to work with the junior girls from our You Can Do It! Program, combining her linguistic skills with her love of reading. Matilda has already spent time reading and building confidence with story and dialogue (and the Harry Potter chronicles!). Matilda, we thank you for the time, effort and compassion you have already contributed with your efforts so far. Sophie and Lanease have devoted Praxis Service-Learning hours to planning and delivering our NAIDOC Week celebrations and workshop ideas – well done, ladies.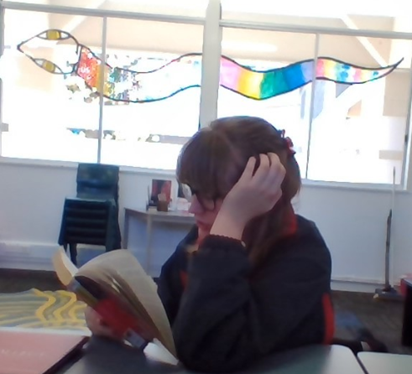 With human dignity at its centre, a holistic approach to development founded on the principles of the Catholic Social Teachings is what Pope Paul VI called 'authentic development'. The Catholic Social Teachings are the foundational cornerstones of Catholic Education and feature at the heart of the Living Water Praxis Program. Students engage with these teachings and will be sharing these in their journeys into our local community over the coming months. Watch this space!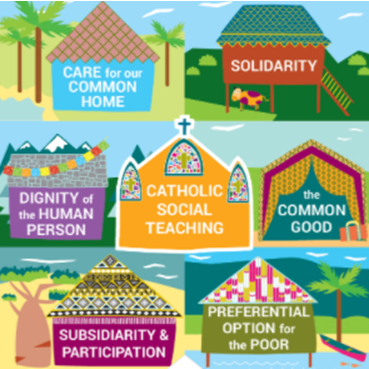 "Each day is a step we make towards eternity and we shall continue thus to step from day to day until
we take the last step, which will bring us into the presence of God."
Catherine McAuley, circa 1830
St Saviour's College staff and students, I am so proud to stand beside you on our collective life journey. For every day, I give thanks – God bless.
Heather Hagemann
Assistant Principal - Mission and Student Wellbeing
Library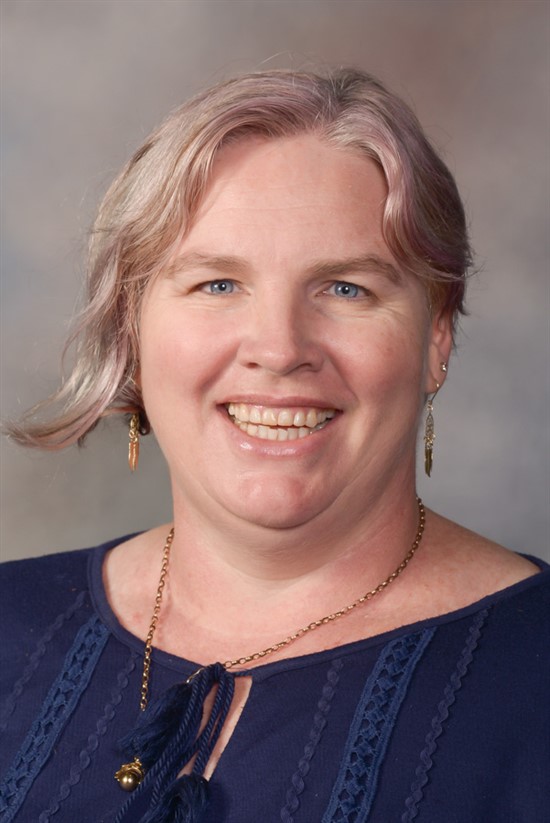 Holidays are Coming!
Please check your resources list by going to the online library catalogue, signing in through the single sign on and checking out "my borrowing profile". This will let you know what you have borrowed out in your name.
As we come closer and closer to the final days of term, ALL resources must be returned to the library so stocktake can occur and the condition of the books checked.
Next newsletter I will be giving some ideas for reading over the holidays so stay tuned!
All library resources to be returned by
12 NOON, THURSDAY 26 NOVEMBER
Book Week Competition - Staff Morphed into Animals
Winner: Abi (Year 12)
Runners up: Sheridan (Year 12) and Meg (Year 8)
Well done to (Elize Year 7) and Keeley (Year 12) for also having all the answers correct. Special mention to Mr Chris Grierson and Ms Jen Smeed for staff entries that were correct.
Remembrance Day
Even our hand sanitisers displayed poppies in remembrance of those who have defended our country!
Some of our reads:
NAIDOC reads:
"A School Library is Like the Bat Cave: it's a safe fortress in a chaotic world, a source of knowledge and the lair of a superhero." By Tom Angleberger
Andrea King
Teacher Librarian
Sport
Rugby 7s
The Rugby 7s competition which has been running at Gold Park on a Thursday afternoon is ending with the finals week happening on Thursday 12 November. Our St Saviour's team will play in the 3rd versus 4th playoff, which is a wonderful achievement for a team of girls still learning all the rules and the techniques involved in Rugby. Special thanks to McAuley Boarding House for coming along and supporting the girls each week.
Rugby League
NRL game development are excited to be hosting a female rugby league experience. For more details please see Mr C Love or email the contact below.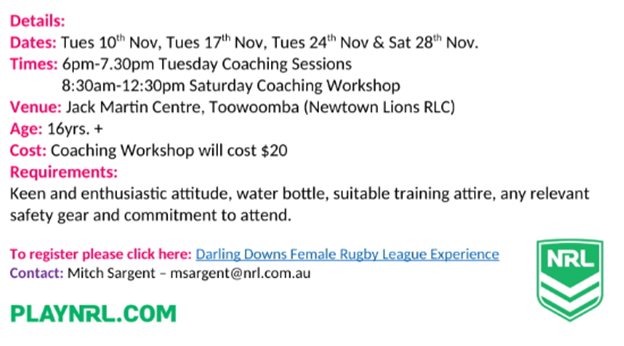 2021 Netball Expression of Interest
Emillie Sanderson (Sports Leader) will be conducting a club survey to ask students about their interest in playing either Saturday or Wednesday night netball for the College. In 2020 the club entered three teams and would like to continue into the next year as there is room for growth. For more details about 2021 Club Netball please see Emillie or the Sports Office.
2021 Darling Downs Sports Calendars
Below is a link to the Darling Downs School Sport website where you will find the latest DD sports calendars for 2021. Please be aware that these do get updated once championships are confirmed. For the latest information regarding school sport, please visit the Sports Office.
Wednesday Sport
Students in years 7-9 have only a few weeks left of sport for the year. I would like to remind students that this time is a gift to have during school time and should be valued. Students have a range of choices from swimming to dance, and rugby development. Students should make sure they are marked on the roll during period 5 and when they return for period 6 of a Wednesday.
Greg Leathart
Middle Leader HPE, Sport and Activities
McAuley Boarding House
Unbeatability is a muscle. The more you go to the places that terrify you, the more unbeatable you will become. Robin Sharma
Just like we train our bodies physically, we also must train our minds. The more things we do to challenge us and take us outside our comfort zones, and the more we approach and do things we fear, the less scary they become. Try it and see what happens. We are continually faced with fears and experiences that make us feel fear. However, fear is not a strategy in which we can navigate through life. For, if we act through fear, then joy and happiness are never really a motivation.
As a community staff and students are facing uncomfortable environments, situations and challenges every day. As we near the end of the year, we reflect on the year that has been and the weeks that are left: exams, assessment, travel home, spending holidays without loved ones who are in other states. Fear and challenge are all around us. In times of fear, affirmation of courage and that you are never alone in this journey can provide strength and comfort. Jesus walks with us on our journey, serving your purpose and growth. Go forward with and face those fears knowing that you are courageous and able to act on and face your fears. He is travelling the journey with us, supporting, and guiding us along the path. Fear is not a strategy, just a challenge to face and overcome.
Academic Success and Learnings
As most of our students are working towards their final assessment items for 2020, the year 10 and 11 students have been transitioning to their new senior learning pathways. This transition has been with mixed emotions as the workload and responsibility has increased for our girls. This increase has seen the use of study time positively allocated and staff assisting where possible. The residential students would like to thank the teaching staff for their continued support and guidance. Mrs Gillanders offers her Math and Science expertise and Ms Cavanagh her Humanities knowledge during set afternoons sessions and this has been very helpful. The junior students have also been able to express their talents during electives this term. The HPE students have been swimming, the Japanese students designing menus and the Design students constructing their own recipes. Year 7 student Paige Mills shared her gingerbread house with the whole boarding house - delicious and a great tester for Christmas in Cunnamulla this year!
Cultural Sharing and Learning
On Wednesday the 28 November, the boarding students invited all teaching staff to join them in an afternoon of cultural sharing and learning. The boarding students presented staff with an afternoon of song, dance, language, activities, information and yarning. As the Year 8 cohort was on the Geography excursion to the beach, all other students came together to present parts of their culture and community to the teaching staff. A wonderfully colourful, positive and rich afternoon was experienced by all. We thank the girls for sharing their diverse stories and dialogue; what a gift you are to our community. Thank you to residential staff who were instrumental in the running of the afternoon.
End of Year Travel
Thank you to those parents who have contacted us regarding end of year travel. For those who are eligible for Abstudy travel, please be assured that we will be forwarding the itineraries and safe travel plans to you as soon as they are distributed to us. If you are not sure if you are eligible for Abstudy travel, please contact us at the boarding house on sscboarding@twb.catholic.edu.au and we will be able to assist.
Recently, we had some students travel home for compassionate leave. We are often afforded the opportunity to escort students part-way or all the way home due to duty of care requirements. We are blessed to be able to experience different parts of the country such as Townsville, Cairns, Palm Island, Hopevale and Kowanyama, to name a few.
The ability to experience the remoteness of our student's communities, the time they spend travelling to and from school and the methods of travel, is definitely an eye opener for us. One such opportunity was for Senior Supervisor Tanya Brown to travel to Palm Island. This is a long trip from Toowoomba involving ground transfers, a large commercial plane, a little 10-seater plane and long waits at aviation centres. The picture provided was taken out of the small plane window. This is a small glimpse into the life of our rural boarders' travel arrangements. We are grateful that we can experience, even if just a little, the journey our families make to be part of our community.
Moving forward, along with our residential leader and year 12 leaders, McAuley House will be implementing Junior Leaders. These leaders will be in Year 9. Their role will be to welcome new residential boarders into our community and assist with the implementation of a new transition program. The Year 9 students will also assist staff with several smaller responsibilities within the boarding house. With three weeks until end of term, the current year 8 students will be preparing and nominating for the junior leadership roles and will be upskilled in the new transition program. We aim to provide greater opportunities for our residential boarders to gain valuable leadership and life skills.
Jesse Bolton
McAuley Boarding House Manager