St Saviour's College Newsletter Term 3 Week 10
Principal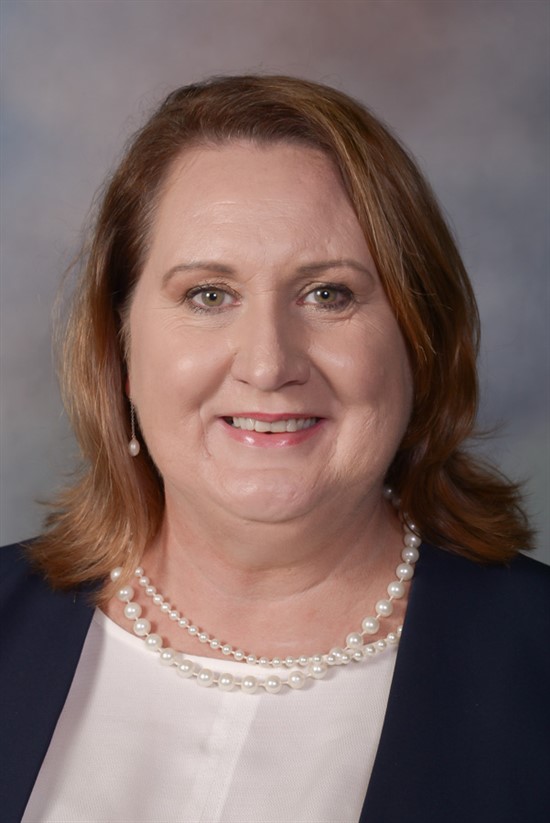 MUCH TO CELEBRATE
Finally, brothers and sisters, whatever is true, whatever is noble, whatever is right, whatever is pure, whatever is lovely, whatever is admirable—if anything is excellent or praiseworthy—think about such things. (Philippians 4:8)
This week, we celebrated our Valedictory Mass, Year 12 Awards Presentation and Valedictory Dinner. It was a wonderful to honour our Class of 2020, who have demonstrated resilience, efficacy and leadership, particularly during the last year.
It was a great celebration of dignitaries, staff, parents and families who gathered with our community, acknowledging the achievements of these students.
Our special guest keynote speaker was Ms Claire Moore, proud past student and former Senator of Queensland. It was a particular honour to have Ms Moore present with us. Ms Moore was elected to the Senate for Queensland 2001 and re-elected 2007, 2013 and 2016. Retired at the expiration of term 2019. Ms Moore inspired our community with her words of wisdom and distinct mercy spirit.
The Valedictory Dinner was a particular highlight. As expected, the girls looked stunning. It was a beautiful evening at Clifford Park celebrating our finest.
Many thanks to the host of staff who were responsible for organising the multiple events and experiences. I am sure the girls and their families valued the collective effort that went into the ensuring that our young women were celebrated well.
MAJOR YEAR 12 AWARD WINNERS
| | |
| --- | --- |
| ADF Long Tan Award | Samara Tarlinton |
| ADF Innovator Award | Georgia McAuley |
| TCSO School Based Apprenticeship of the Year | Mollie Daly |
| Senator Claire Moore Service Award | Keeley Crothers |
| Sister Regina Conway Mercy Award | Zina Alexandra Dorado |
| Parents & Friends' Award for Outstanding Spirit | Hope Anderson |
| College Board Award – Spirit of Mercy | Zina Alexandra Dorado |
| College All-Rounder Award | Abigail Reuter |
FAREWELLS
Mr Jeff Chapman commenced part way through 2016 as IT Manager. For more four than years, Jeff has dutifully served the College. Jeff will be remembered for his patience, soft-spoken and kind demeanour, and willingness to always be of assistance. Jeff has made the decision to move on to focus on his health and wellbeing. Jeff, you will be greatly missed by each of us as well as the students and we wish you good fortune and good health as step into a new future.
Mrs Linda Creedon commenced at St Saviour's College part-way through 2003, appointed as the Head of Department for English. During her time at the College, Linda has also held the position of Acting Assistant Principal Curriculum. For more than 10 years, Linda has the substantive position of Assistant Principal Administration. Linda has also served on the QSA English Panel, has been an active member of the English Teachers' Association of Queensland, as well as the Australian Council for Educational Leaders. Linda's adept skill for daily organisation has been one of her hallmark attributes. She is extremely well-organised and instigates and follows processes and ensures we all follow suit! Linda's skills lie in her ability to plan and coordinate events such as our Awards Celebrations and Valedictory Dinners. Linda will be missed for her efficiency, humour and ability to act quickly to respond the changing needs of any situation. Linda will finish up on Friday and have Term 4 off, taking some well-deserved Long Service Leave. Many thanks Linda for your dedication, service and enormous commitment to St Saviour's College for over 17 years.
Mr Dean Love remains on Long Service Leave for the first three weeks of Term 4.
Congratulations to Mr Michael Newman finishes up his 10-year term as College Principal of St Mary's College. Michael has been a wonderful support to St Saviour's College and we thank him for his leadership and wisdom and wish him all the best as he moves into his new post as Headmaster of Marist College, Ashgrove. All the best Michael!
Blessings for a safe and happy holiday, enjoying much needed time with loved ones.
Sharon Collins
Principal
Deputy Principal - Curriculum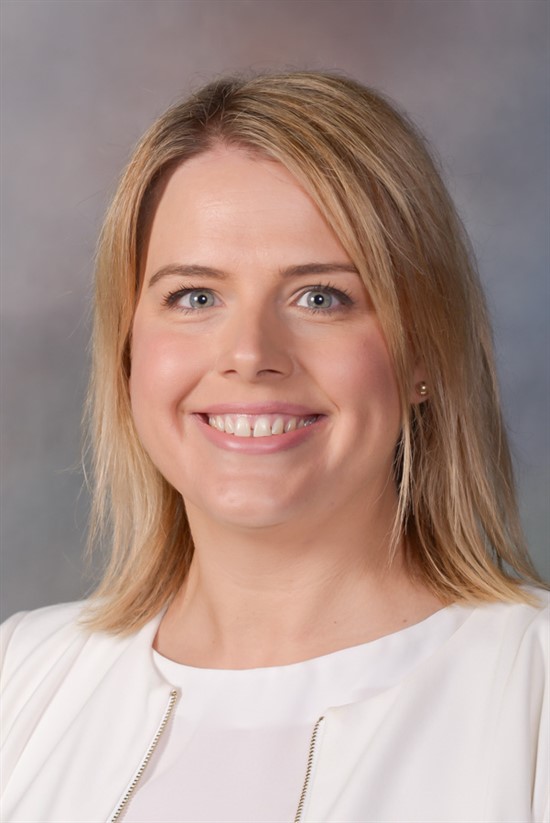 Year 11 Mock Exam Block
The Year 11 mock exam block will run from Friday 9– Friday 16 October. These exams are mock exams and are completed in preparation for the external assessment students will sit in Year 12. This week students have received a copy of the mock exam block timetable along with a permission note that outlines the expectations around student attendance, exam requirements and behaviour expectations. These permission notes must to be returned to Student Services by Wednesday 7 October to allow students to leave the campus after/between exams.
Interim Reports
Year 7-11 interim reports will be posted home this week. Please ensure the College office has your correct postal address.
Year 12 External Exam Block
The QCAA has officially released the Year 12 External Exam block for General subjects 2020. This exam block was emailed to all Year 12 students and their caregivers last week. The exam block runs from Monday 26 October to Tuesday 17 November. More information regarding these exams at St Saviour's will be released closer to Term Four; however, if you have any questions please do not hesitate to contact me.
Non-submission of Drafts
The submission of assessment drafts is an important part of providing students with targeted feedback. The draft submission also provides evidence of work completed which can be marked if no final task is submitted. At St Saviour's our Drafting Policy uses the Academic Support system to work with students who fail to submit a draft by the due date.
If a student does not submit a draft on the due date, they will then be enrolled in Academic Support which runs in the library at first break on Monday, Tuesday, Thursday and Friday. The classroom teacher makes parents aware via phone call or email that the student has been requested to attend one of these sessions. The Academic Support time is used for reflection on why the draft was not submitted on time, the reasons around this and how we can improve this in the future. Some additional time for students to work on their draft documents can then be used if the student brings the required materials to the session.
Your support in completing this process through follow up conversations is appreciated. If you have any questions around our Academic Support system, please do not hesitate to contact one of our College Curriculum Leaders or myself.
Tutoring
Tutoring will resume in Term Four for all students from Year 7-12 on Thursday afternoons from 3:15-4:30pm in the library. Everyone is welcome to attend.
If you have further questions about any of the information above, please do not hesitate to contact me at the College or at Jennifer.Smeed@twb.catholic.edu.au
Jennifer Smeed Deputy Principal
Assistant Principal - Mission and Student Wellbeing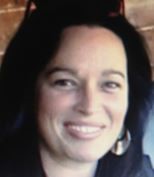 Faith and Mission - Glowing and Growing
The season of Spring has always held a special place in my heart, especially growing up in pretty Toowoomba. There is so much to be seen and heard in this season of Spring.
If we quiet ourselves before the Lord, and if we ask Him to open our eyes and our ears, He will teach us and show us things in this season that will give us fresh revelation from heaven. If we look and listen, the Lord will show us what He is doing on the earth today.
Year 12 Aboriginal and Torres Strait Islander Graduation Mass
On Thursday the 10th of September Sophie, Lanease, Deb, Taya and I were lucky enough to attend the annual Year 12 Aboriginal and Torres Strait Islander student graduation ceremony at St Patrick's Cathedral where we represented our school as ushers. The reason why there is a separate Mass for Indigenous and Torres Strait Islander students is because the percentage of these students graduating high school in the past has been very low and still is today, in some circumstances. (Georgia Bartlett, Year 11)

From our Prayer Room
Moving into Term 4, we will have a mini-Mass service in the Prayer Room, for years 7-10:
13 October - Year 7 student Mass
27 October - Year 8 student Mass
3 November - Year 9 student Mass
10 November - Year 10 student Mass
Year 12 Retreat
On Wednesday, we packed the trailer, bundled all of the Year 12 students into the College bus and headed off to our sunny destination for Year 12 Retreat. This Retreat is a culminating experience to celebrate the faith, camaraderie, Mercy moments and community of our graduating year 12 students. Over the last fortnight, the College has been busy planning for upcoming camps and Retreats for Years 10, 11 and 12. Years 10 and 11 students are jointly attending Leadership Camp in Term 4.
Funday Friday - R U OK? Day
Each year we acknowledge this day as a day of community, friendship and compassion. R U OK? is a national charity inspiring and empowering everyone to meaningfully connect with people around them and support anyone struggling with life. Looking out for one another and lending support are key life skills for any age group.

We encourage students to look out for their classmates by asking R U OK? R U OK? Day 2020 was our Funday Friday activity this fortnight. The event was bigger than ever, with students from Year 6 at St Saviour's Primary School joining us for cupcakes, words of positivity and encouragement, balloons and fun on our shared oval. We acknowledge and raise awareness of positive check-ins with those in our community.
Youth Ministry
As the term draws to a close, I am overwhelmed by the support the students and staff continue to show for St Vincent de Paul and their annual Winter Appeal. Students have been competing for valuable House points towards the Mercy Shield and bags upon bags of donations have been coming through each week. Thank you, everyone!
Youth Ministry Collegiate
To raise awareness and much needed funds for St Vincent de Paul (Youth Camps) and Tony's Community Kitchen, St Saviour's College Youth Ministry team are hosting an All Schools Trivia night with a side of lip sync! TryBooking information will come through Week 1 of Term 4.
"The tender Mercy of God has given us one another"
Catherine McAuley, circa 1830
For every day, I give thanks – God bless.
Mrs Heather Hagemann Assistant Principal: Mission and Student Wellbeing
Assistant Principal - Administration
Important Camp Information for Year 9, 10 & 11 Students
Next term the Year 9, 10 and 11's will be going on camp in Week Three from Monday 19 to 21 October. Our Year 9s will head to Kokoda. This camp was postponed earlier in the year due to COVID. Students will need to be at the College by 6:45am followed by a 7:00am 'sharp' departure. They will on return to the College on Wednesday 21 October at approximately 5:00pm (unless otherwise notified).
Our Year 10 and 11 students will take part in a leadership camp at Koojarewon Youth Camp.
The Year 10/11 Camp is an essential part of the school curriculum and is a compulsory activity for students. The focus of the camp is on leadership, friendship, community, teamwork, self-challenge and building resilience. The program will be run by staff at Koojarewon Youth Camp.
Students will depart from the Neil Street entrance on Monday morning 19 October at 8:30am followed by a 9:00am departure. All meals, except for morning tea on the first day, will be provided. Students will return by 3:30pm on Wednesday 21October (unless otherwise notified).
This is my last Newsletter as I am going on Long Service Leave for Term 4 and then finishing work at St Saviour's College.
I have really enjoyed working with the staff at St Saviour's over the years. They are dedicated, enthusiastic and always willing to lend a hand. Though I won't miss the morning daily organisation, I will miss the repartee. So, thanks for your support and friendship over the years. To the students, our Mercy girls, I wish you all the best in the coming years. A special mention to our Year 12 cohort, who really have had a tough year, but worked through the difficulties with good humour. Finally, thanks for the friendship and support of the Leadership team.
Mrs Linda Creedon
Assistant Principal: Administration
Sport
Club Netball Saturday and Wednesday Night
I would first like to thank you for a wonderful season of netball. We were able to field three teams this year between the two competitions, in a year that has been extremely difficult for sport. By ensuring we have complied with TNA/Netball QLD/Toowoomba Catholic Diocese Covid Plans we were all able to give the girls the opportunity to take to the court, one I'm sure they will not take for granted after this year. All players represented the school in true Mercy spirit and I look forward to the continuation of building the netball cutlure with our junior girls who have shown so much promise this year.
It appears they will just miss semi-finals winning five games and losing only three (the three top teams). To our senior girls who have provided much service and commitment to the school netball team, thank you! You have been role models for the juniors and have been a pleasure to coach.
Thank you to those who have paid their fees of $150 or provided the Fair Play vouchers to the Sports Office. If possible, all outstanding payments need to be finalised ASAP. If this is an issue please have discussions with Zoe Marks, the school Business Manager, about possible options. The fee of $150 goes directly to TNA and Netball QLD and is charged to the school if your daughter has taken the court at least once and is registered. As a Sports Department, the decision to lessen the fees due to a smaller season was made and therefore we have already absorbed the cost of new uniforms and the payment of umpires. All junior players , please return your netball dresses to Mrs Schulze ASAP. Failure to return the dress will result in students not being able to play for other school teams until returned. Thank you for all the support you have provided in making Netball successful for St Saviour's College in 2020.
SSI Cup Soccer
Well done to the squad of students who have represented the school in the recent SSI Cup soccer competition.There have been some big learning curves as some of the students played in proper competition for the first time. Meg Woodcock and Kellie McMahon led the way putting in some great performances both in goals and up front, respectively. There will be more opportunities next term for students to build on their skills as expressions of interest for Futsal (indoor soccer) will start Term Four.
Athletics
Over Term Three the year 7-10 students participated in a variety of different activities that were based on athletics. With COVID-19 restrictions being in place it was difficult for our college to have the whole school carnival which was planned for early Term Three. However, the students still competed in events and earned points for their house group. A whole school Mini-Olympics was conducted on Wednesday 2 September where students from year 7-12 took part in various races and challenges to also earn points towards the modified Athletics for 2020.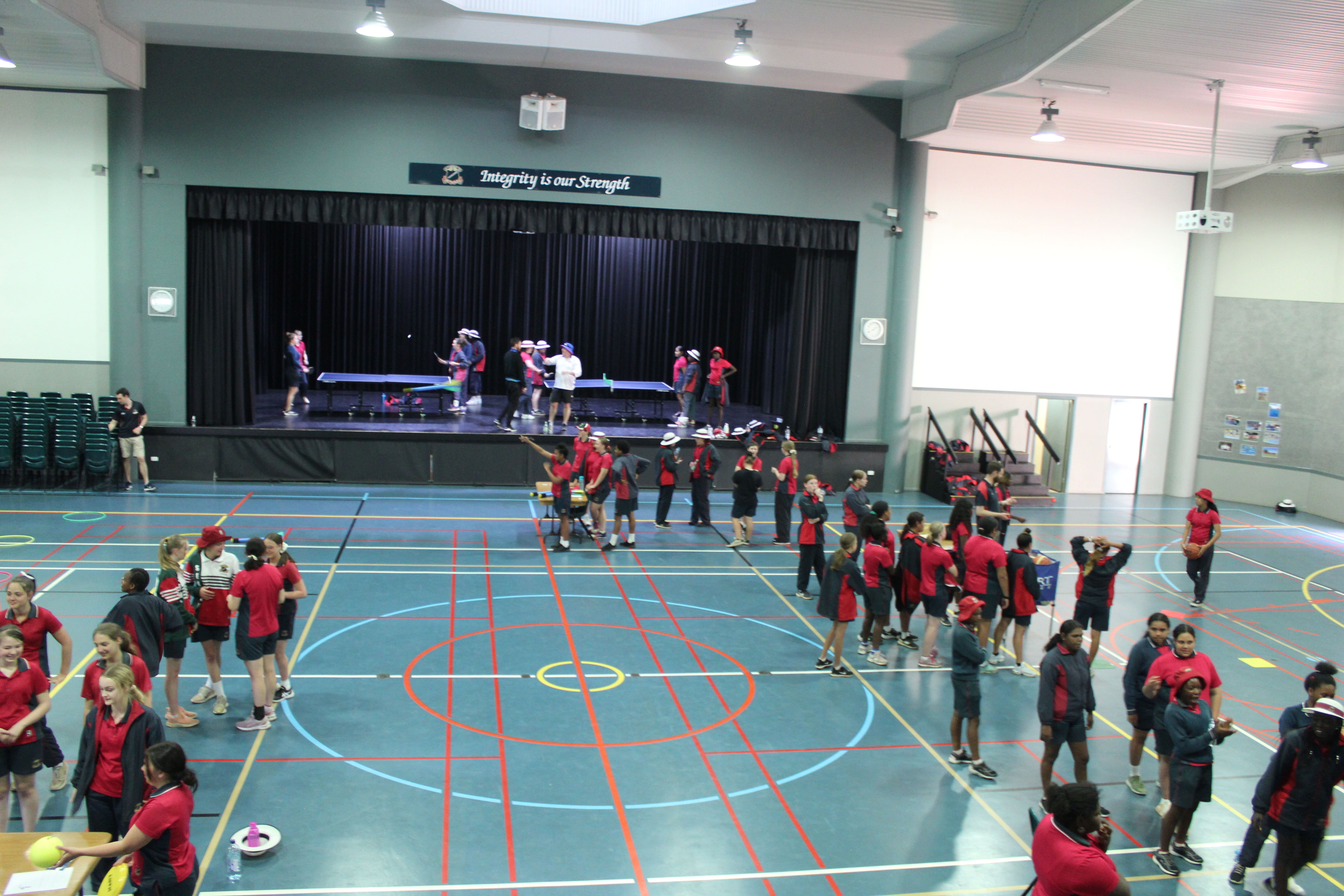 Below is the break down for 2020. Congratulations to McAuley House, this year's winner of the modified athletics carnival. Points have been added to the Mercy Shield and the winner of that competition will be presented at our Awards Ceremony on Thursday.
Mercy Shield 2020
This Thursday at the Awards Ceremony the 2020 winner of the Mercy Shield will be presented to the House Captain to accept on behalf of their house. The Mercy Shield is a house-based competition that allows students to accumulate points through various activities throughout the year. With some activities finishing this week the current points are listed below. Will Goretti come from behind or will a new champion house be crowned? We will find out Thursday.
Rugby League
Rugby League returned to Toowoomba with the Queen of the Range competition at Highfields giving our girls an opportunity to participate in some 9-a-side competition against various schools in the region. St Saviour's College entered two teams with the 7/8 team winning their age group. Emmie Creevey was outstanding as she led her teammates to victory. The 9/10 suffered some big injuries that took some of the shine off the day. Well done to Mr Cameron Love and Mrs Juanita Doherty for organising the students. The future looks bright for rugby league at St Saviour's College.
Brooke Hanson Visit
Last Wednesday during sport as part of the Olympics Unleashed Program the College was lucky to have Brooke Hanson visit via Teams to discuss goal setting and how the girls could make dreams a reality, if they understand the value of hard work and dedication, along with adopting a growth mindset. Brooke is an Olympic gold and silver medallist from Athens in 2004 and is now working as part of a speaking tour inspiring the next generation of athletes. This was a valuable experience for students to be a part of.
Upcoming Sport
Students should check out the notices and notice boards for the reboot to QLD school sport. Term Four Futsal and Rugby 7s expression of interest to join these teams is now on.
Greg Leathart Middle Leader HPE, Sport and Activities
McAuley Boarding House
Being on a spiritual path does not prevent you from facing darkness, but it teaches you how to use the darkness as a tool to grow. Remember, we cannot choose what life throws at us but we can choose how we respond. Keep growing, learning, seeking and evolving. Trust in yourself and the direction your life is leading with the guidance of God.
Many of our beautiful girls and their families have experienced times of darkness this term from personal loss, sorry business, personal inner struggles, homesickness and even physical ailments. I have been confined to using crutches for the past four weeks. This has been physically debilitating for me. However, I am extremely grateful for the fact that we live in a developed country whereby I had access to immediate surgery, medical aid and the support of my colleagues, loved ones and work environment. I am well on the mend; thank you for the well wishes and messages of support. Might I acknowledge the care and concern from our beautiful girls emailing me, making me cards and checking in daily. Their compassion and empathy for others who are in need is a bright light shining within them.
In addition, I would like to thank Ms Tanya Brown and Catherine Scott for their leadership and work ethic. They both, with the support of Principal Sharon Collins, were able to lead our fantastic team of supervisors to ensure that all the boarders needs are met in my absence. This modelled leadership has influenced the boarding house in a positive and collaborative manner. We can not always envisage what hurdles or speed bumps life throws at us but we can choose how we respond. My learnings from this time of challenge for me is to slow down, reflect and appreciate the journey and growth that we all have experienced in this past year. It has been 12 months since partaking in my journey with St Saviour's College and the relationships, laughs, knowledge and learning that we all have experienced is a true blessing. My only concern is that I needed surgery on my knee as a reminder to slow down, look back and appreciate the journey.
As our students make their way home for a well-deserved rest and family time, we wish you all health, happiness and joy.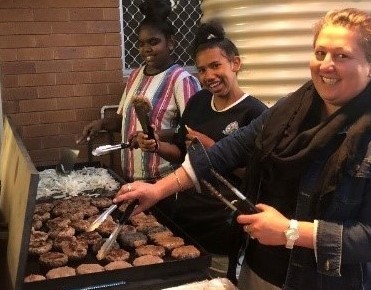 Changing of the Guard
Congratulations to Kayley Watson, our 2020 Residential Captain on handing over the banner to Lanease Mooka, who will be our residential leader in 2021. When Kayley applied for this position in 2019, I am sure she did not foresee the turmoil, bumps and turns in her journey that 2020 would bring. However, Kayley has been able to be our residential leader through many new challenges such as: online learning, boarder online afternoon teas, many residential restrictions, state boarder closures, changes to bathroom and wet area access, meal time changes, restricted leave, many tears, conflict, laughs and the ability to build resilience whilst others transition back into 'normalcy'. Kayley has supported many of the younger students through her 'big sister' approach to boarding life and we thank her for always bringing her feisty, sassy, kind and vivacious personality to boarding life. We wish her fun, success and love as she embarks on the final weeks of her time with us at McAuley House.
Tucka-Time Wrap Up
We were fortunate to have had the opportunity to engage with Goolburri Aboriginal Health Advancement Organisation to implement the Tucka-Time Program here at the College. This program was initially aimed to be run in Term Two. However, due to COVID and remote learning, it was decided to run the program over 6 weeks during Term Three.
Our girls engaged with cooking classes, information sessions with a dietician and psychologist. The girls received a certificate of participation from event organisers Denise Wharton and Carmen Hill. They also received aprons and cooking utensils that we can utilise here for further cooking sessions and learning. We thank Goolburri and value the partnership with local businesses and organisations to empower and provide opportunity for our students.
Knitting YARNing Circle
Wow! What a mixed bag of frustration and success. From the beginning of the term all students were allocated a group, a leader and a small pack containing knitting needles, wool, chocolate, tea and information regarding homelessness in Australia, specifically Toowoomba. Over the course of the term, there have been many stitches dropped; frustrated complaints; students who have opted to play UNO and yarn instead of knitting; listening and conversations; building relationships; and having a good laugh. Several of our McAuley House girls have excelled showing true grit, tenacity and resilience. Knitting is therapeutic to some but challenging to others. We will continue with our project in Term Four with the scarves that have been completed being donated to Tony's Kitchen for those in need. A special thanks to Mrs Sarah Harmsworth who volunteered her time every Thursday afternoon this term to spend time fixing dropped stitches, bringing in salty plums and chocolate, yarning about 'home' and laughing.
Sport Success
Every Saturday this term, we had several young women who were given the opportunity to represent the school through netball and rugby league. We congratulate the netballers - Jurralliee Comollatti, Brandy Collins, Faith Walsh, Holly Anderson, Laney Thompson, Keely Thompson, Phoebe Collins, Mia Biazos and Paige Mills. These young ladies travelled to Nell E Robinson oval every Saturday competing against clubs and other schools, narrowly missing finals.
Our rugby league partnership with Souths Tigers Junior Rugby League continued this year. A fantastic shortened season was had by the U14 and U16 teams, going through the competition undefeated. Kaysharn Deemal, Kyomie Deemal, Flossy Elisala, Emmie Creevey, Kathleen Elisala and Alinnah Macumboy proved to be integral within the team combinations, assisting the club to dominate the girls' competition.
Term Four - Upcoming Events
As we look forward to Term Four the following activities will be available for the boarders to be involved in. There will be a cost associated with some of the activities that will need to be the responsibility of the students and their families.
Swimming Fitness Squad: Tuesday 4.45pm - 5.45pm and Thursday 3.30pm - 4.30pm ($88 - 8 sessions or $100 unlimited / month).
Boxing Fitness: Monday 4.30pm - 5.30pm and Wednesday 4.30pm - 5.30pm ($5 / session).
The Toowoomba Junior Rugby League will be requesting possible girls' Gala Days for our rugby league girls. This information will be provided once available.
Well Wishes and Blessings
It has been with sadness that we have said goodbye to several members of our community this term. Students Thalia Saunders and Alinnah Macumboy have departed the College to follow their interests and pathways in other areas closer to their families and support networks. Thalia will be missed for her bright smile, infectious laugh and tales of mustering on Marion Downs. Alinnah's ability to yarn and describe the beautiful environment she calls home at Lockhart River and the practical approach she bought to everyday activities will be remembered fondly. Her speed and toughness when playing footy and support of her teammates is a character strength she will take with her. We pray that both students make the transition forward smoothly and know that they will always have friends at McAuley House.
In Semester One, Mrs Sally Elsley took medical leave and unfortunately has not returned to us. We thank Miss Sally for her time at McAuley House and for the care, compassion and leadership she provided to our boarding house and wider community. Her firm but fair approach to organisation, routines and the every day running of the dormitory has taught our girls life lessons that are invaluable. We pray that Miss Sally and her family remain healthy moving forward on their chapter in life.
After a whirlwind of a year with us, we congratulate Ms Carla Murphy on being successful in receiving a full-time position with Mining Company, Easternwell. Carla has bought a wealth of knowledge and skills to McAuley House, contributing to updating processes, procedures and routines. Carla has also been a positive role model for our young women in many areas including education pathways, indigenous health and education and cultural learnings. We pray that Miss Carla has a smooth transition into her new role.
Jesse Bolton
McAuley Boarding House Manager