St Saviour's College Newsletter Term 3 Week 8
Principal
"Whoever wishes to come after me must deny themself, take up their cross, and follow me." (Matthew 16: 24)
A Call to Leadership
Over the past term, at a College level there has been much work that has centred around 'leadership'. Staff Middle and Senior Leaders of the College have undergone a review process, and the College is currently in the throes of formulating a Staff Middle Leadership Structure that will see us move into 2021 – 2023.
Our Year 11 students and some Year 10 students have been engaged in the Student Elected Leadership process, which involves written applications, staff written references, face-to-face interviews, voting across all year levels and staff voting, as well as deliberation and discernment from our College Executive Leadership Team. Clearly, not all applicants will be successful in their quest, but what is a key learning from all these processes, for both adults and young people, is that leadership must begin from within. The minute we assume a leadership role, we are at the mercy of those we lead. Our actions are directed towards the betterment of the lives of the people around us, and sometimes, this requires us to put our own needs right out of focus.
Leadership is a direct call to serve others, which, as is echoed in Matthew's Gospel reading from last Sunday, which challenges those who are called to live a Christian life, to "deny themselves, take up their cross, and follow Jesus".
James Strock (2020) writes: "The highest level of leadership is service. The highest level of service is leadership. At the highest level, service and leadership become one. Serve to lead."
All of us have or will have the opportunity to lead at varying points in our lives. The way that we endure our responsibilities and persist, even on the days when we simply 'don't feel like it'; the way we are questioned by feelings of self-doubt when we 'go against the grain', affirm that any challenge that we undertake, while difficult, is possible with God.
True joy and fulfillment are found in mercy; in our ability to serve with love. If we are able to do this well, we lead others by the greatest of examples, by denying ourselves and our own needs, and being people for others.
Congratulations to our Student Elected Leaders for 2021:
College Captain: Georgia Bartlett (with SRC President duties)
College Vice Captain: Kate Hudson-James (with a leadership portfolio in Cultural Pursuits)
Residential Captain: Lanease Mooka
Mission & Identity Leader: Natalya MahYen
Sport Leader: Emillie Sanderson
Coolock Captain: Razaz Taor
Goretti Captain: Lily Dwyer
McAuley Captain: Sophie Elara
Xavier Captain: Charlotte Morcom
ACEL Recognition
Congratulations to our College Deputy Principal, Ms Jennifer Smeed on winning the prestigious ACEL Emerging Educational Leadership Award - School Leader. (Note that there are only three recipients in this category across Queensland). Jen's conscientious pursuit in working to provide a liberating education to each and every student at St Saviour's College has not only made her a leader amongst her peers but also a wonderful role model for our girls.
Year 12 End of Term Events
Our Year 12 students are currently sitting their Mock Exam Block that will provide for them a great 'training ground' for the External Assessment Block that awaits them in Term 4. While the students have only been in attendance for their exams, it is anticipated that their spare time at home will enable them to begin their revision process in preparation for their final assessments.
The end of these exams leads directly into our Year 12 Retreat next Wednesday through Friday at Alexandra Headlands. This is always such a special time of reflection, sharing and time spent well together.
As has been noted on previous communications, Week 10 of this Term, normal Year 12 classes will resume from Monday until Wednesday. The end of Term 3 will culminate in our Year 12 End of Year Mass and Awards ceremony on Thursday 17 September, which will be held at the Callaghan Centre (and live-streamed) from 8.45am. At the celebration's conclusion, the girls will prepare themselves for their Valedictory Dinner at Clifford Park Racecourse, commencing at 5pm. Many thanks to all the staff involved in the organization of these events including Ms Jen Smeed, Mrs Linda Creedon, Mrs Heather Hagemann and Mr Ryan Baines. We look forward to celebrating our Senior Class of 2021!
Covid-19
No single person is exempt to the impact of Covid-19 pandemic this year. Our College Leadership Team meets weekly (and often daily) to prepare our response to latest State and National directives. Rest assured that all our undertakings and decisions have the safety of the members of our community at the forefront.
For this reason, our Fathers' Day Breakfast (which would have taken place this Thursday) was cancelled; our Student Leadership Changeover Dinner will be restricted to staff and students; and while the final Year 12 Mass and Awards Celebration will continue in the Callaghan Centre for Year 12s and their families, the remainder of the College will be watching the live stream at various points across the College. There will be no morning tea following the event.
Many thanks to all members of our community for their patience and resilience during this time.
External Exam Preparation Period (EEPP)
EEPP 2020 is a Toowoomba diocese initiative available to all Year 12 students in the second week of the school holidays. It provides students with an opportunity to engage in revision and feedback intensive sessions, which endeavours to build skills in preparation for the October/November external exam block. The experience will be run and facilitated here at St Saviour's College, with teachers from across the diocese serving as experts who will be paid to serve as subject 'Mentors'. A great amount of work has gone into this experience, which I am sure will prove to have great results for our senior students. Particular thanks goes to our Deputy Principal, Ms Jen Smeed and Mrs Lisa Hammond, Principal of Good Samaritan College, for their work and leadership in this initiative.
CTJ Day – Staff Planning this Friday 4 September
This Friday, we have a pupil free day that, traditionally, was dedicated to 'Consistency of Teacher Judgement' (CTJ). This year, our Deputy Principal: Teaching and Learning, Ms Jen Smeed has put together a program centred around the TCSO Assessment, Feedback and Reporting Framework. All teaching staff will be working together around these elements of the Framework to an effort to improve on our practice as we continue to provide quality learning and engagement for our students.
Prayers Please
Please keep Kathy McDonald, Administration Officer, and her family in your prayers. Kathy's Mum, Pam Sikora, sadly lost her battle with cancer on Friday night in Cobar, NSW, surrounded by Kathy and her siblings.
Eternal rest grant unto Pam, O Lord, may your perpetual light shine upon her. May she rest in peace. Amen.
Blessings for the coming weeks.
Sharon Collins Principal
Deputy Principal - Curriculum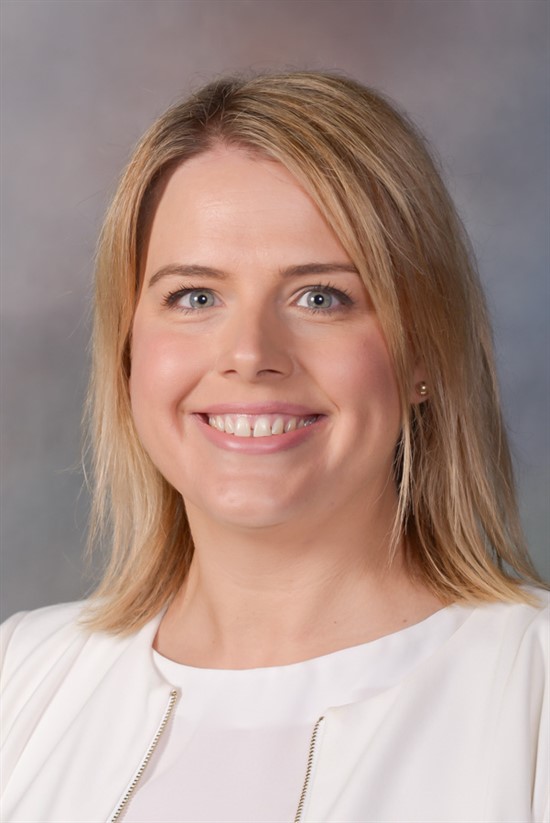 Year 12 Mock Exam Block
On Tuesday the Year 12 students started their mock exams. These exams are used in preparation for the external exam block in October (see below). Once complete, students will receive feedback around how they can best focus their revision over the holidays and for the first few weeks of term four. Thank you to all the Year 12 teachers for their tireless efforts in preparing the girls for these exams.
Interim Reports
Year 12 final reports have now been posted home. These reports update parents on student learning behaviours as well as outline some strategies students can employ in their final assessment tasks.
Year 7-11 interim reports will be posted home during week 10. Please ensure the College office has your correct postal address.
Year 12 External Exam Block
The QCAA has officially released the Year 12 External Exam block for General subjects 2020. This exam block was emailed to all Year 12 students and their caregivers last week. The exam block runs from Monday 26 October to Tuesday 17 November. More information regarding these exams at St Saviour's will be released closer to Term Four; however, if you have any questions please do not hesitate to contact me.
Non-submission of Drafts
The submission of assessment drafts is an important part of providing students with targeted feedback. The draft submission also provides evidence of work completed which can be marked if no final task is submitted. At St Saviour's our Drafting Policy uses the Academic Support system to work with students who fail to submit a draft by the due date.
If a student does not submit a draft on the due date, they will then be enrolled in Academic Support which runs in the library at first break on Monday, Tuesday, Thursday and Friday. The classroom teacher makes parents aware via phone call or email that the student has been requested to attend one of these sessions. The Academic Support time is used for reflection on why the draft was not submitted on time, the reasons around this, and how we can improve this in the future. Some additional time for students to work on their draft documents can then be used if the student brings the required materials to the session.
Your support in completing this process through follow up conversations is appreciated. If you have any questions around our Academic Support system, please do not hesitate to contact one of our College Curriculum Leaders or myself.
Tutoring
Tutoring runs for all students from Year 7-12 on Thursday afternoons from 3:15 - 4:30pm in the library. Everyone is welcome to attend.
If you have further questions about any of the information above, please do not hesitate to contact me at the College or at Jennifer.Smeed@twb.catholic.edu.au
Assistant Principal - Mission and Student Wellbeing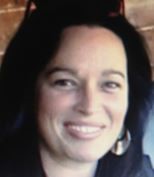 Faith and Mission
As we move towards spring, the days are getting that little bit longer, and we are experiencing longer periods of sunshine. The bite has gone from the afternoon breeze and around the city, the flowers are starting to bloom. September is upon us!
Dear God: Spring is a metaphor for change.
Some changes we eagerly await, and some we abhor. Some changes we plan and others arrive uninvited. To all these changes we ask the gift of Your perspective beckoning us to expectation, hope, and rebirth.
May the sunlight and the rain be reminders that You are at work renewing the earth. As a God of renewal, You are ever at work in our lives, too.
Open our eyes and lives to the needed changes in our lives this Spring. Awaken us to new life and perspective, for we pray in Jesus' name.
Amen
Camps and Retreats
Over the last fortnight, the College has been busy planning for upcoming camps and Retreats for Years 10, 11 and 12. Year 12 Retreat is fast approaching (Week 9) and Years 10 and 11 students are jointly attending Leadership Camp in Term 4.
From our Prayer Room
"On Tuesday the 25 August we had a Year Seven liturgy with Father Hal in the prayer room at school. In this particular session with Father, we talked about the power of words and how that can impact one's life. This related back to what we have been learning in class recently. Every time Father Hal comes in, we always learn something new and it is an educational experience and privilege that we are lucky to have and experience each term." By Bridget
Moving into Term 4, we will have a mini-Mass service in the Prayer Room, for years 7-10:
13 October - Year 7 student mass

27 October - Year 8 student mass

3 November - Year 9 student mass

10 November - Year 10 student mass
"After our Year 7 liturgy, we had a very special guest, Julie Inskip, come in and speak to us from St Vincent De Paul. We talked about privilege and did activities that helped us understand that we can only use what we have in life and we should not want more than we already have." By Demi
Youth Ministry
Our students continue to work closely this month with Tony's Community Kitchen. Our monthly dinner preparation, as part of our Semester 2, You Can Do It! Program, is working like a well-oiled machine. Students from Years 7 & 8 joined Mrs McGovern, Mrs Reid and I in the College Kitchens to prepare our allocated menu item of potato bake, sausages and gravy.
This term, we continue our partnership work with St Vincent de Paul. This includes a donation campaign for their annual Winter Appeal. Donations of the items listed below can be left at Student Services. Remember to bring in your winter donations in a bag with the student's Homeclass name in it. There are valuable House points up for grabs, so see your Homeclass teacher to record these.
Recently, Julie Inskip addressed our College assembly, giving a detailed explanation of the St Vincent de Paul logo.
The logo is made up of 3 hands:
The bottom hand is called the hand of suffering and it represents the people we help. Last year in Qld Vinnies helped around 300,000 people. That's about two times the number of people in Toowoomba.

Think of the bottom hand as all the people we help.

The next hand is the hand of love. It is offering 'the cup' to the hand of suffering. All our workers and volunteers are the hand of love. We are a volunteer-based organisation and have nearly 10,000 in Qld. From shop volunteers to our young volunteers in Vinnies Youth. There are about 200 volunteers in the Toowoomba Diocese alone. This is the way that most of the people who come and see us receive the help they need. The hand of love is the 2nd hand and gives the cup to the hand of suffering.
What is the cup? The cup is the good works done by our volunteers, it can be practical, vouchers, groceries, furniture, clothes. It can also be the hope and dignity we bring by listening to people's stories, helping them get a job or finish studies. It can be friendship shown to people who feel hopeless.The last hand over the top of all is the Hand of Christ. Vinnies is proudly a Catholic lay organisation and so believe that over the top of all that we do is the love of Christ for those who are needing a hand up at the moment.
Trivia Night
To raise awareness and much needed funds for St Vincent de Paul (Youth Camps) and Tony's Community Kitchen, St Saviour's College Youth Ministry team are hosting an 'All Schools Trivia Night' with a side of lip sync!
WHEN: Friday, 16 October
WHERE: St Saviour's College and Online to connect with other schools' Youth Ministry Collegiate teams
PRICE: $10 per students or $50 for a table of 6
TIME: 6pm – 10pm
"Mercy is more than charity, for it not only bestows benefits, but it receives and pardons again and again…" Catherine McAuley, circa 1830
For every day, I give thanks – God bless.
Mrs Heather Hagemann Assistant Principal - Mission and Student Wellbeing
Assistant Principal - Administration
As noted, our Father's Day breakfast has been cancelled due to COVID-19 restrictions. It is very unfortunate that we have has to cancel many of our functions and excursions, but we need to keep our College community safe. It is good news that our year 12 Valedictory dinner, scheduled for Thursday 17 September at the Toowoomba Turf Club will take place as the venue is under the Queensland Racing COVID-19 Safe plan.
Students have been organising their tables, arrival times and song list and it is sure to be a great evening as parents, carers and friends join with our Class of 2020 and celebrate the end of their schooling journey.
On Thursday 27 August, College Captain, Zina Dorado and Mrs Murray (Interact coordinator) went to the Rotary Toowoomba, East Rotary club meeting for Zina to have the opportunity to speak to the group about her experience at this year National Youth Science forum held in Canberra. Zina was awarded this opportunity by the support of the East Toowoomba Rotary Club. Each year students in the Math/Science fields can apply for this opportunity, and only a few are accepted from all over Australia and Austral-Asia. Zina spoke eloquently. Congratulations to Zina for the tremendous effort she put into preparing her presentation for the event.
Linda Creedon Assistant Principal - Administration
Counsellor
Introducing the You Can Do It! Education Program to St Saviour's College
At the beginning of this Semester, our College introduced the You Can Do It! program into the school's curriculum to support social and emotional growth in our students.
This semester our dedicated Pastoral Team and Learning Support Team have been excited to integrate the program content into various aspects of our work. The program has the flexibility of being a "rolling program" and is able to be incorporated into one-off lessons or run as a separate program. Our target age group are students across years 7 to 10.
The YCDI program was designed from a research-based framework (developed by Michael Bernard et.al) and forms the basis of the program. This framework addresses aspects of psychological functioning that leads to poor learning behaviour, and poor social and emotional outcomes.
Negative attitudes and an under-developed character (values and strengths) help create five social-emotional blockers; additionally, positive attitudes and character (values and strengths) support five essential social-emotional skills which contributes to positive outcomes.
Through developing awareness of our 'blockers' and 'negative attitudes', and by identifying and developing our 'strengths and skills', we improve our capacity to lead a more positive and fulfilling life. The five key areas to social-emotional success addressed in the program include, Resilience, Organisation, Confidence, Getting Along and Persistence.
Research published over the past decade continues to report the positive impact of the You Can Do It! program on improving the mental health, wellbeing, achievement, behaviour, positive relationship's and resilience in our young people.
Renee Hunter Counsellor
Library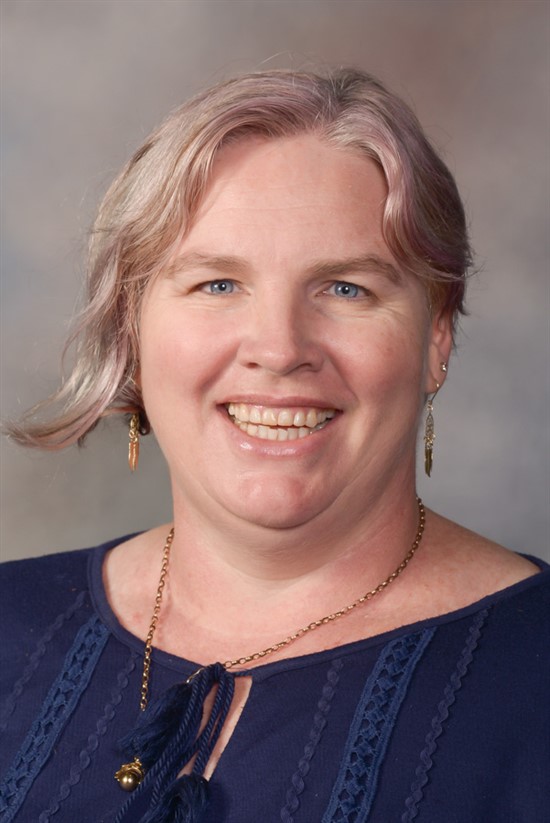 How does a Teacher Librarian (TL) help your student – Part 2?
Teach Research Skills
Busting the digital native myth => our students are NOT naturals at finding what they want/need

Our TL has teacher qualifications as well as librarian – teaching research in the context of the subject material

Collaboration between subject teacher and TL to provide tools to make research easier for both the teacher and student.
Borrowing in the library and online:
You many still reserve a book online through our library catalogue OR

You may come in and borrow a book you have found on the catalogue.
The Australian Reading Hour is coming in Term 4 and its bigger and better!
It is no longer just the Australian Reading Hour – in November there will be a time to celebrate, including the Australian Reading Hour.
Stay tuned for more details to come!
New Dates for Book Week!
Due to the transpiring events across the globe – our CBCA Book Week has been relocated to October for this year.
THEME: Curious Creatures, Wild Minds
What creature would you like to explore and learn more about? Harry Potter's owl, Hedwig or maybe Hagrid's pet Cerberus, Fluffy? Another creature from another book? Maybe revisit an old favourite "Where the Wild Things Are".
Book of the Year: Older Readers Shortlist
Look for these titles in our library catalogue. (Source: https://cbca.org.au/shortlist-2020)
Andrea King Teacher Librarian
"A School Library is Like the Bat Cave: it's a safe fortress in a chaotic world, a source of knowledge and the lair of a superhero." By Tom Angleberger