St Saviour's College Newsletter Term 3 Week 6
Principal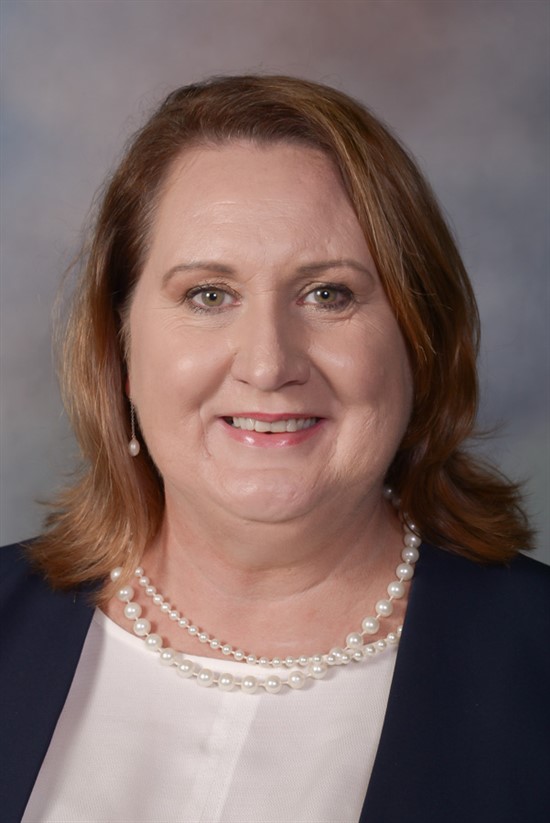 UNEARTHING THE OPAL
"Having the glory of God, and the light thereof was like to a precious stone…" (Revelation 21: 11)
Last week I was fortunate to attend a weeklong Leadership Forum with diocesan Principals and Executive and Senior Leaders from the Toowoomba Catholic Schools Office. It is always a great time of sharing and learning, and networking with like-minded colleagues from our system. This term it was hosted by St Finbarr's School at Quilpie. Quilpie is some 830 km from Toowoomba and has a population of 654. Amidst all the learnings that took place between 8am and 4pm each day, there was still opportunity to enjoy the delights of the town and this rural community, enjoying later sunsets given Quilpie's western proximity.
One of our sessions comprised of a meditation on top of Baldy Top Lookout, a red rocky formation, one of the most elevated points in South West. I remember a great friend and mentor talking to me about Quilpie being opal country. Opal is one of the rarest of precious gems, with its annual production far less than diamonds, sapphires and emeralds. The Australian opal has a most unique appearance, characterised by a display of sparkling prismatic colours as the stone is moved through different light. This mentor alluded to the fact that our students are like the many stones that lie around this region. For each rock that lies dormant, you never know what lies beneath the exterior of the rock crust. There is every prospect that a beautiful, rare, priceless opal may emerge.
So too is the work that we undertake with our young women of St Saviour's College. Every opportunity is taken to ensure that we provide an environment where our mercy girls may be formed, taught and challenged, so that the young woman that emerges in the final creation, is characterised by her beauty and uniqueness, "like grains of sand into a beautiful pearl."
In the coming weeks I will be sharing the learnings and future directions of the Toowoomba diocese with staff and key stakeholders so that we may strategically plan for 2021 and into the future.
SET Plans
A big thank you to Ms Jen Smeed, Deputy Principal Teaching and Learning, Mr Chris Grierson, Middle Leader - Senior Pathways, and Administration Officer, Mrs Kathy McDonald, for their work in the organisation of the Year 10 SET Plans. The SET Plan process is a timely opportunity for our Year 10 girls to begin making choices around their future pathways. To have so many parents who joined their daughters as a part of that process is a testament to the great partnership that exists between St Saviour's College and home. We ask for God's blessings and guidance for our Year 10 students as they navigate these decisions.
Student Elected Leadership
Currently, we are in the throes of discerning our student leaders for 2021. It is an extremely thorough process that genuinely involves all members of our College community, students and staff. Many thanks to Mrs Heather Hagemann and Mrs Linda Creedon for their leadership around this, and special thanks to our courageous Year 11 (and some Year 10) students who have put their best feet forward through their completion of applications, and preparation and delivery of speeches. I am confident that whatever the outcomes may be, we will have a fine group leading us into 2021.
Blessings for the coming week.
Sharon Collins
Principal
Deputy Principal - Curriculum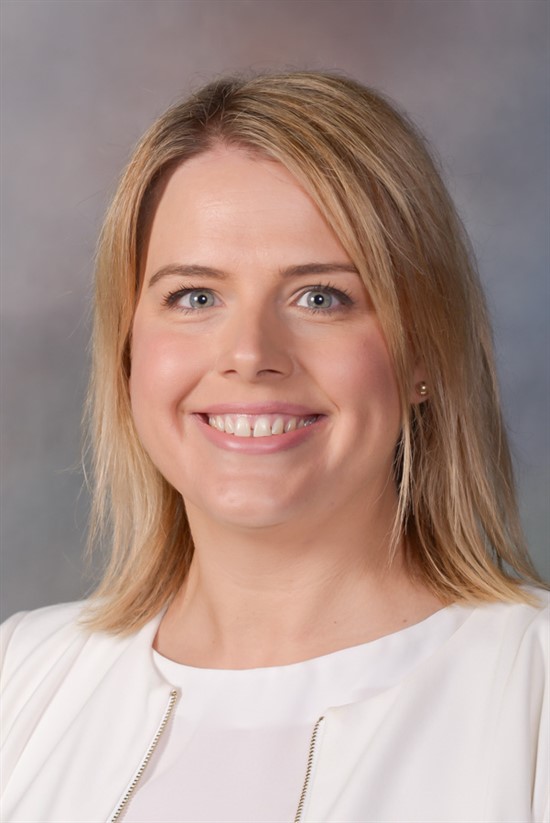 Semester One 2020 Academic Awards
We recently celebrated our Semester One, 2020 Academic Awards ceremony which recognised students who achieved outstanding results on their Semester One / Unit One report cards. It was a ceremony enjoyed in the hall by the award recipients and their families, across the school in house groups and via live stream on Facebook. Thank you to all those who participated in the celebrations.
We congratulate our Semester One 2020 Academic Award winners.
These results are most outstanding as they were achieved across a semester where online learning was implemented. Achieving so highly when physically not at school shows the true dedication and commitment of these students.
I would also like to thank our wonderful St Saviour's College teachers and staff for their support of not only our Academic Award winners, but of all students to achieve their personal excellence.
SET Plan Interviews
This week our year 10 students undertook their SET plan interviews. This interview enabled students to discuss their educational direction for senior school and beyond with a member of the College staff. Topics for discussion included goals for senior school, direction post-schooling (including university, TAFE, apprenticeships, and/or employment) and a review of senior subject selections. Thank you to Mr Chris Grierson, Curriculum Leader-Vocational Education and Careers for his work with the girls in Careers classes and his organisation of these interviews.
Year 12 Mock Exam Block
From Tuesday 1 September to Tuesday 8 September 2020, Year 12 students will undertake their mock exams. This is in preparation for the external exam block in October and November (see below). Students have received their mock exam block timetable and a permission note which allows them to attend school only for their assessments and other College events across this week. The permission note also outlines other College rules and expectations for this exam block privilege. Please ensure your daughter has returned her permission form so that she can take advantage of being able to study at home. If you have any questions please do not hesitate to contact me at jen.smeed@twb.catholic.edu.au
Year 12 External Exam Block
The QCAA has officially released the Year 12 External Exam block for General subjects 2020. This exam block was emailed to all Year 12 students and their caregivers last week. The exam block runs from Monday 26 October to Tuesday 17 November. More information regarding these exams at St Saviour's will be released closer to Term Four; however, if you have any questions please do not hesitate to contact me.
Tutoring
Tutoring runs for all students from Year 7-12 on Thursday afternoons from 3:15-4:30pm in the library. Everyone is welcome to attend.
If you have further questions about any of the information above, please do not hesitate to contact me at the College or at Jennifer.Smeed@twb.catholic.edu.au
Jen Smeed Deputy Principal
Assistant Principal - Mission and Student Wellbeing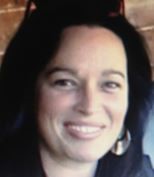 Faith and Mission
As each term passes in our thriving community, I am amazed at what we accomplish together. I see new friends amassing at the picnic tables in the warmth of the sun in Dublin Place; I hear calls of greeting to the primary students by our girls and I feel a warmth in my heart as I know I am surrounded by the love of a community fully immersed in our College values.
Over the last fortnight, we acknowledged the academic success of our students with an Academic Assembly and community celebration in the Callaghan Centre. Mrs Murray, Ms Cavanagh and students from X1 and 2 provided a meaningful, beautiful prayer to celebrate this occasion:
In the Prayer Room with Fr Hal
This term, we are unable to celebrate our weekly year level mass at St Patrick's Cathedral, due to COVID restrictions. Fortunately, Fr Hal loves to come for a campus visit to our College, so we have been making use of our warm and welcoming Prayer Room for these occasions. Our Year 7's are studying "The Power of Words" and are looking at the Gospels. Their assessment focuses on women in the early church. In our Year 8 classes, students are discovering Old Testament Prophets. As well as this, students are asked to consider modern day Prophets and their roles in society today.
Moving into Term 4, we will have a mini-Mass service for years 7-10 in T4 on our updated Semester 2 College calendar:
13 Oct - Year 7 student mass

27 Oct - Year 8 student mass

3 Nov - Year 9 student mass

10 Nov - Year 10 student mass
Cultural Appreciation
At our last College gathering, we added a special acknowledgement around celebrating the richness of our community with a presentation during assembly. This year Sophie Elara was elected to be the president for the 'Deadly Sisters' group. This is her story:
My father is from Papua New Guinea and my mother is a proud Aboriginal lady and I'm also a proud Kamilaroi and Bigambol young lady. This is our first year of having this group, and it gives me great pleasure to be the girls' president for 2020 and lead the younger girls in the group by example. The girls come as far as Duan Island, Horn Island, Hope Vale, Kowanyama, Lockhart, Aurukun and Cunnamulla and just by having the girls there with all their ideas helps our group grow but it also helps showcase our wonderful school St Saviours College to the wider community. (Sophie Elara, Year 11)
Youth Ministry
Our students continue to work closely this month with a number of Catholic students across the diocese on our next Youth Ministry Collegiate venture. Tony's Kitchen and St Vincent de Paul are the focus Social Justice organisations we support in Term 3 this year. Our Youth Ministry Collegiate Team has planned another "Thinktank" afternoon later this term, to plan out an exciting venture for Term 4 – our Trivia Night (NOT) sleepout!
Watch this space for more details!
In Week 7, we continue our monthly dinner preparation for Tony's Community Kitchen, as part of our Semester 2, You Can Do It! Program, designed to assist in improving wellbeing and resilience. Students from Year 7 will once again join Mrs Hagemann, Ms Hunter and Ms McGovern in our College kitchen to show love, compassion… and a flair for the delicious and creative! Our allocated menu item is potato bake, sausages and gravy; a delicious winter warmer, for those in our community who are experiencing hardship. Tony's Community Kitchen is a new support service to Toowoomba this year and St Saviour's wholly support the works of Mercy, Compassion and Justice lived out through this organisation. As a Catholic community we pride ourselves on modelling to our students that service learning is an assumed part of our culture and daily life, love and learning. If you would like to be involved in this venture, or donate goods to support our pantry, please contact Mrs Hagemann at the College.
This term, we continue our partnership work with St Vincent de Paul. This includes a donation campaign for their annual Winter Appeal. Donations of the items listed below can be left at Student Services. Remember to bring in your winter donations in a bag with the student's Homeclass name in it. There are valuable House points up for grabs, so see your Homeclass teacher to record these with Mr Leathart!
Faith, Mission and Wellbeing in the RE classroom
This term, we have injected some life and a 'fourth dimension' into our Religion classrooms for Years 7 to 10. Classes have had the pleasure of welcoming Julie Inskip, SVDP Youth Development Officer to run workshops across a variety of social justice aspects. Julie shared a deeper knowledge when reflecting on the quote from Moyer, and helped students to develop a deeper understanding of Social Justice, identify the difference between "justice" and "charity" and foster an appreciation of "justice" in the Jewish scripture and Christianity.
A warm thankyou to Ms Cavanagh and Mrs Sretenovic for their creative lesson planning, creating engaging experiences for our Year 10 RE students.
By the end of this term, students will have heard from other guest speakers from a variety of backgrounds, in the areas of social justice, refugee and migrant experiences, and also a speaker who will shed light on the opportunities to link the RE curriculum the experience of our first nation's people.
"The tender Mercy of God has given us one another." Catherine McAuley, circa 1830
For every day, I give thanks – God bless.
Heather Hagemann Assistant Principal - Mission and Student Wellbeing
Assistant Principal - Administration
Our annual Fathers' Day Breakfast will be held in Dublin Place on Thursday 3 September. Invitations have been sent out to parents and carers. We have the Coffee Van ordered and Catercare are on board to provide a delicious breakfast.
On Thursday 3 September, Mr C. Love and Mrs Doherty will take some of our students to Highfields Sports and Recreation Park for a Rugby League Gala day. Information and a permission slip have been sent home to parents and carers detailing the meal arrangements and uniform requirements.
Time of departure is 8am, so students will need to be at the College Bus by 7.45am.
Mr Leathart has organised SSC to be part of the 'Olympics Unleashed' program, to have students listen to former Olympic swimmer Brooke Hansen during our sport time on 9 September.
Brooke won an Olympic gold medal at the 2004 Summer Olympics, swimming breaststroke in the 4 x 100 metre medley relay team.
Zina Dorado will present to the Rotary Club of Toowoomba at the Downs Club on 27 August, reflecting on her experience at the National Youth Science Forum earlier this year. Mrs. Murray, our Interact teacher, will accompany Zina to the event.
Linda Creedon
Assistant Principal - Administration
Library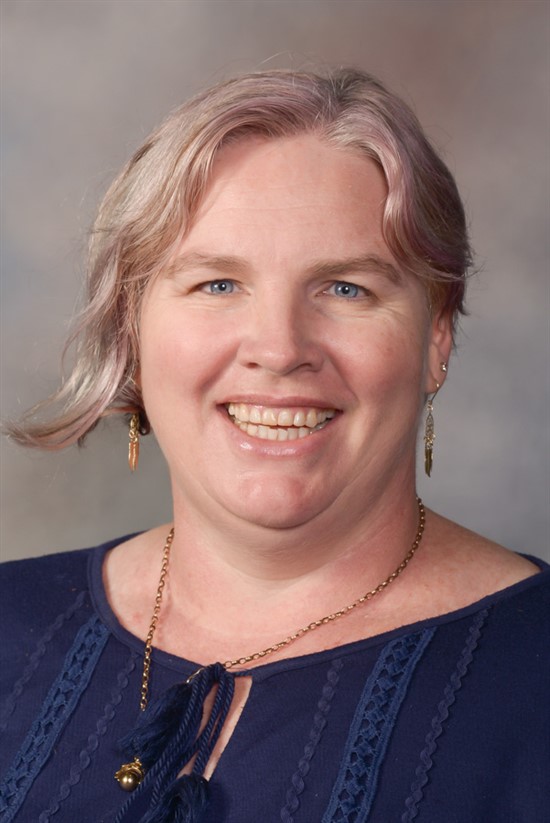 How does a Teacher Librarian help your student?
Increase student literacy skills
Recommend books - match a student to the right book to extend their reading OR help reluctant readers find a book to get them hooked into reading.

Promote reading for pleasure both for the individual and class.

Increase an enthusiasm for reading.

Purchase books on student suggestions AND for interest reading.



Teaching students how to choose something they might like to read.

Promoting access to books – both in our library and online!

Teaching students how reading will benefit them both now and in the future.
Borrowing in the Library and Online:
You may still reserve a book online through our library catalogue OR

You may come in and borrow a book you have found on the catalogue.
New Books
Peruse the images of the new books below. Look them up on the catalogue (online library) to find out more about them.
NEW BOOKS - FICTION / NON-FICTION
WE ALSO HAVE SOME NEW SENIOR FICTION BOOKS DESIGNATED FOR YEAR 10-12 STUDENTS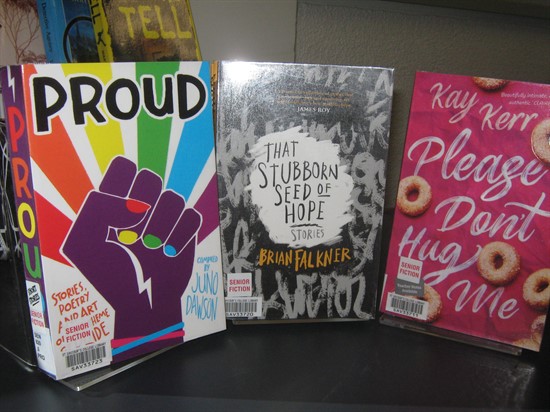 Book Club is Back! – Issue 6
Issue 6 will be distributed shortly to Year 7 students.
Extra copies of the bookclub pamphlet will be available in the library for other students
OR
you can look at the issue online: https://www.scholastic.com.au/media/5667/bc-620.pdf
ALL ordering for book club for our school is done online via the LOOP system on the Scholastic website.
To order you go to the online site, register with LOOP payments as a parent (if you haven't already), order online under our school and pay. The order will then come to the school and will be distributed to your child/ren https://mybookclubs.scholastic.com.au/Parent/Login.aspx
Remember
There will be spare copies in the library for any other students who are interested. The issue is also on the website and available to be downloaded from there.
By registering for our school, rewards points are allocated for every $1 sold. This means resources can be purchased for our school library and all students benefit from this opportunity.
Please consider purchasing from the Scholastic Book Club and support our school and our school library; you are supporting improved access to relevant and up-to-date resources.
Andrea King Teacher Librarian
"A School Library is Like the Bat Cave: it's a safe fortress in a chaotic world, a source of knowledge and the lair of a superhero." By Tom Angleberger
Sport
Darling Downs
Congratulations to Abigail Lasserre (Year 7) and Elizabeth Pugsley (Year 8) for making the Darling 10-12 Softball team and 13-15 Basketball team respectively. Both students will compete later in the year at the State Championships, Abigail at the Redcliffe Leagues Softball Association, from Thursday 8 – Sunday 11 October 2020, and Beth at Townsville Basketball Stadium from Sunday 25 – Wednesday 28 October 2020. Best of Luck to both girls.
Netball
Fees are due for the netball season. Please make sure you have made payment by 24 August. If your daughter has taken the court, then you will need to pay the fee of $150 for Saturday or $130 for Wednesday night. If you have a fair play voucher, then please pass this on to the school for processing. All teams are playing well and starting to find some consistency with their netball. Some leaders within each team are starting to set a standard in gameplay and spirit. Don't forget that it is Double Weekend 22 and 23 August.
Training
With many sports starting to reboot it is timely to talk about the students' commitment to training sessions for any of the competitions they wish to participate in. Training is often used as a vital line of communication between player and coach, not to mention the benefits it has on improvement to performance. Students need to understand the commitments and plan according.
All Schools Touch
Congratulations to the St Saviour's College students who have been chosen in the All Schools touch team for 2020. These students will compete in the competition in the first week back in Term 4. Please make sure they return their permission and payment to the office ASAP.
Kayley Watson, Georgia Bartlett, Emillie Sanderson, Charlotte Morcom, Bianca Gardner, Kathleen Elisala, Faith Walsh, Lily Dwyer, Abby Crothers, Emmie Creevey, Eliza Morcom, Adelaide Hopkinson, Jaya Priest, Dimercia Kalenga, Roxanne Gelston and Abigail Hammond.
Greg Leathart Middle Leader HPE, Sport and Activities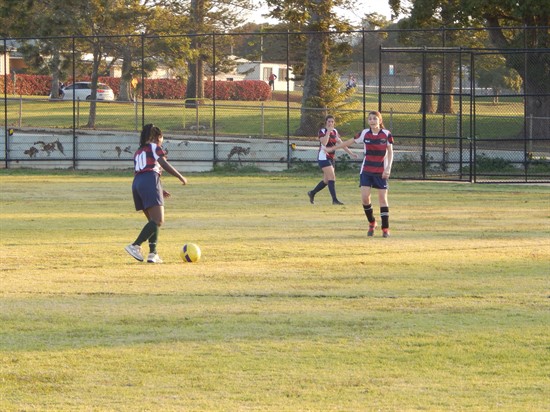 Business Manager
Thank you
We would like to acknowledge and thank the generous donation of a 12 disc stacker for the Callaghan Centre donated by the St Patrick's Cathedral.
Instalment 3 Fees are Now Overdue
Just a reminder that Instalment 3 Fees were due on Friday 14 August.
Can you please make payment immediately or contact the school on 07 4637 1600.
Zoe Marks Business Manager
ICAS
St Saviour's College is partnering with UNSW Global to reward and recognise academic achievement. This year, students will participate in the prestigious ICAS Assessments, allowing them to apply their higher-order thinking skills and gain recognition for their efforts.
Students in Year 7-10 will have opportunity to participate in ICAS English, Science, Mathematics and Digital Technologies as well as a Year 7 Spelling Bee.
We encourage you to consider entering your child in ICAS. This fantastic assessment program allows students' to challenge themselves and be recognised for their academic efforts. The assessment is now fully online and sitting dates will commence Monday 12 October to Friday 23 October 2020.
Payment accepted via the Online Shop has now closed.
An Entry Fee of $15.95 per competition can now be paid at the College Office via the Reception Desk. Please make sure you state what competition your daughter is entering and their name.
Entries payable at the school will close on Wednesday the 16 September.